Welcome to Travel the Whole World!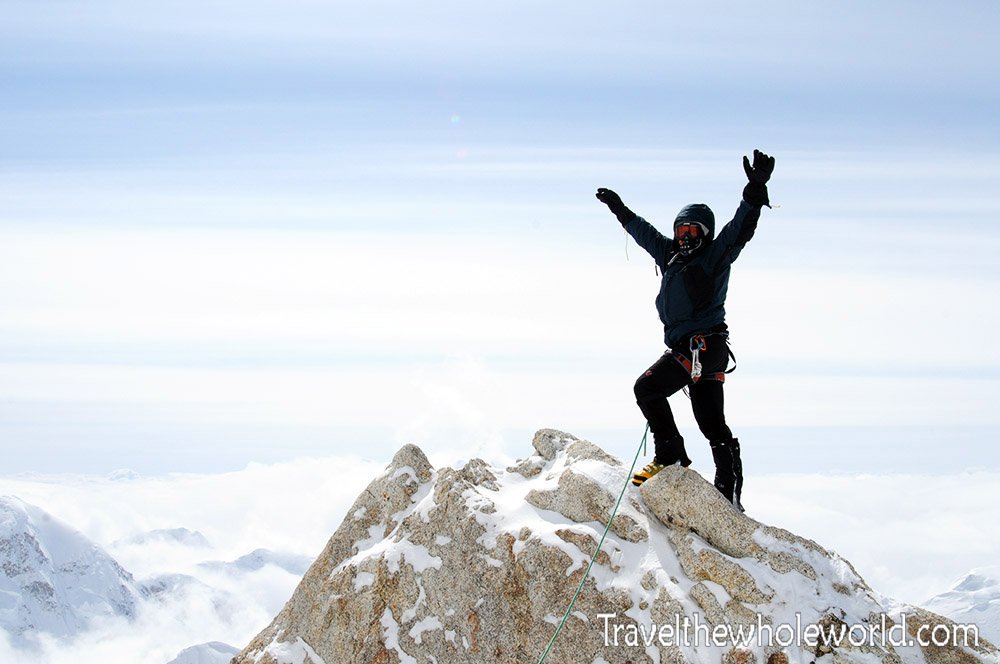 I'm someone with a huge passion for adventure and world travel. My website is currently under some serious construction, so excuse the mess! My site has 9,344 pictures (yes I keep exact track!) taken in over 75 countries from all 7 continents, including five of the Seven Summits I climbed.
I have a dream of visiting every country in the world and will try my best to share my travels through photos and personal experiences.
In May 2016 I finally had an amazing opportunity to attempt Mt. Everest. Sadly the day we attempted to summit we were met with disaster, and I decided to turn around only 300 feet or less than 100 meters from the summit. In 2017 I returned to the Tibet side of the mountain, which I found to be much harder. I had a difficult expedition but on the morning of May 27th I reached the top of the world and successfully climbed Mt. Everest!
Next Three Possible Trips
Madagascar
If my Mt. Everest trips works out, it will be a very long time until I'll have some vacation again, but I'm thinking about going somewhere exotic, warm, and different. Madagascar!
Iraq
I'm not into any rush to jump back into the danger zone after climbing Mt. Everest, but eventually when it comes time I think Iraq would be next on my list. I have full confidence to be able to visit the country and would like to climb the highest peak in the north, see Baghdad, and all the ancient sites of Mesopotamia.
The States
In July 2014 I finished my quest to visit all 50 states! Now just because I've been to every state now doesn't mean that I've seen all the country has to offer. I have a lot left to do, and look forward to continuing domestic trips. My most recent trip was back to New Mexico to climb to
Wheeler Peak
. Next up I hope to do a trip to climb Wyoming's highest mountain which is Gannett Peak. This is one of the most remote mountains in the continental US, requiring a hike of 50 miles through some of the most beautiful scenery in the country!
Two photos of every country I've traveled to and my most important trip; Mt. Everest
---
---
---
---
---
---
---
---
---
---
---
---
---
---
---
---
---
---
---
---
---
---
---
---
---
---
---
---
---
---
---
---
---
---
---
---
---
---
---
---
---
---
---
---
---
---
---
---
---
---
---
---
---
---
---
---
---
---
---
---
---
---
---
---
---
---
---
---
---
---
---
---
---
---
---
---
---
---
---
---