Visiting Green Ridge Forest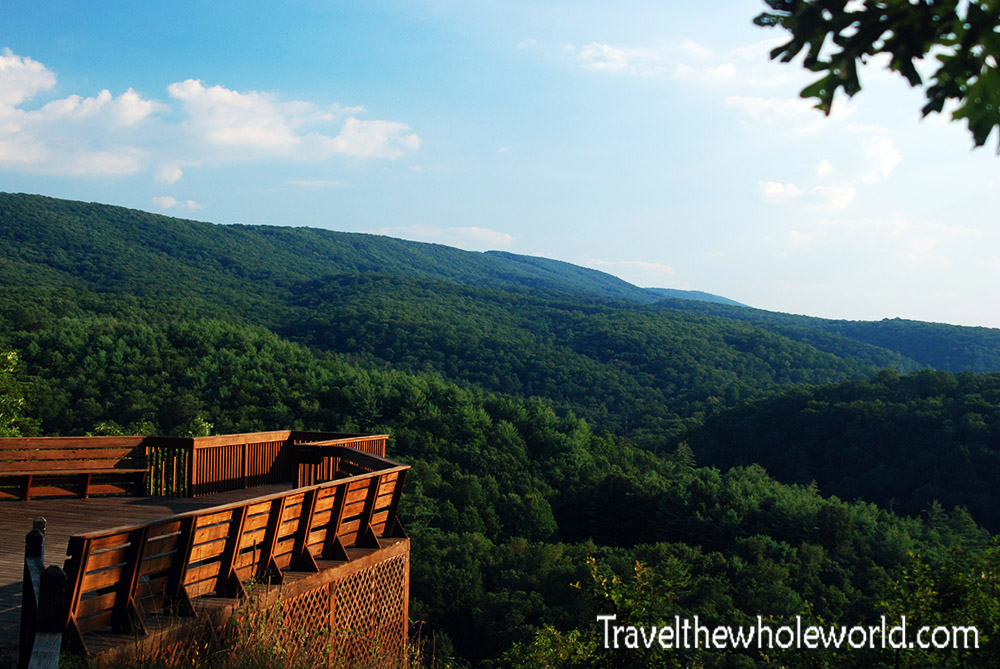 As someone who lives literally just minutes away from the Maryland border, I can say I had never heard of Green Ridge state forest until I visited it. Located in the western part of Maryland in the Appalachian mountains, Green Ridge is the state's second largest forest and is a haven for wildlife. The forest has all your typical outdoor activities available and is probably the best place to go hiking and camping in Maryland. Above and below are photos of the main viewpoint as you first enter the forest by the park headquarters.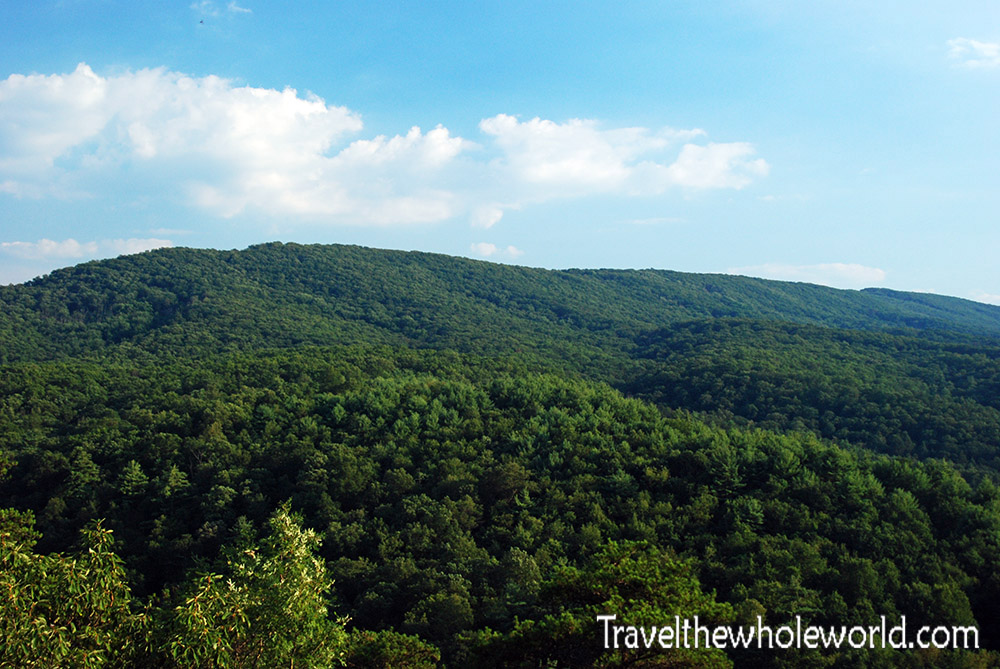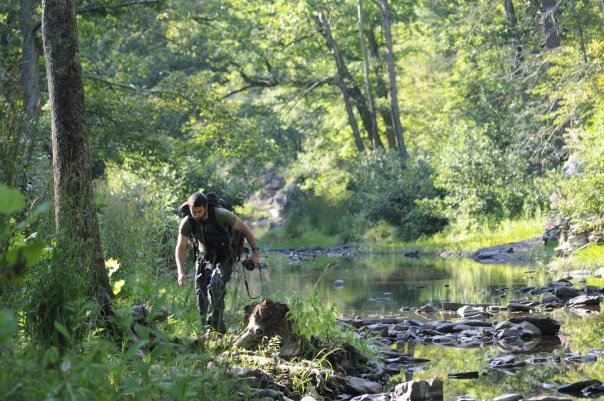 My friend who enjoys photography joined me for the hike and took this shot of me hiking. The beard on my face was for preparation for my next vacation to Afghanistan. My giant pack was in preparation for my climb of Denali.So while I was having fun visiting local areas I was still preparing myself for other trips coming up!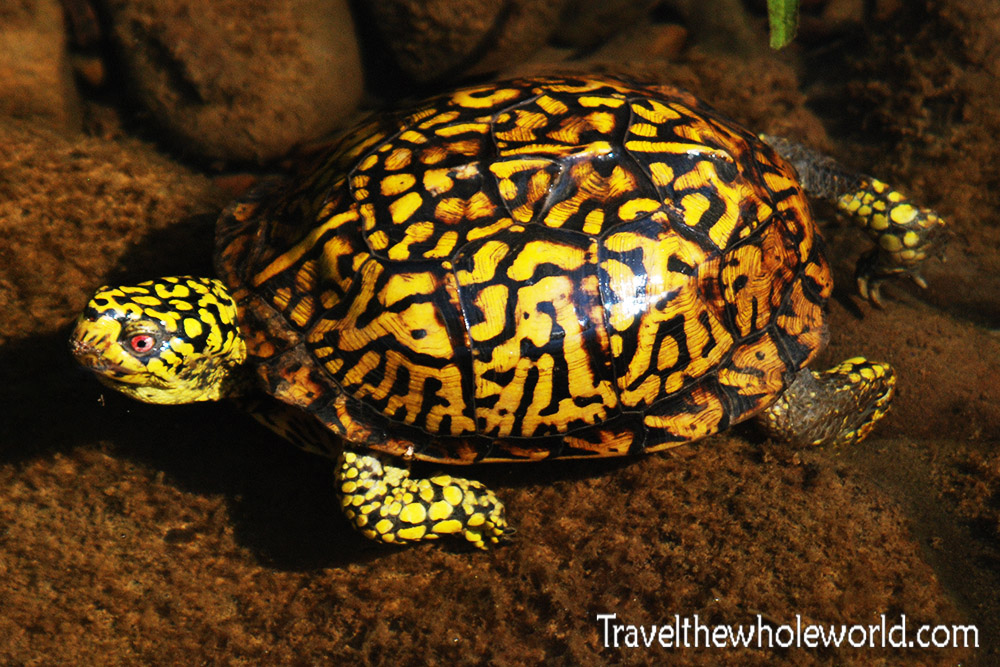 I found this bright yellow box turtle while hiking through the forest along a creek. Box turtles are pretty common in the east coast and I used to have one as a pet growing up. During my hike here I saw lots of wildlife, but they all escaped before I could photograph them.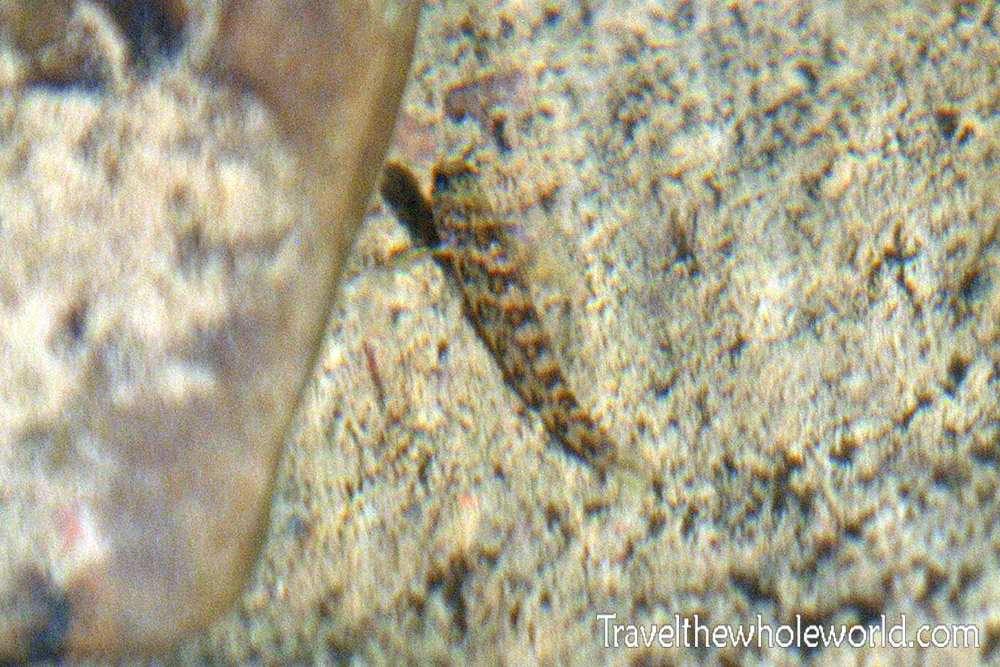 While this fish failed to escape, my photography skills did not. It's a terrible photo because it's not clear, but its probably the most unique animal I saw while in the woods. These time of bottom dwelling fish I've only ever seen when scuba diving. So it was certainly an unexpected find while in Green Ridge Forest!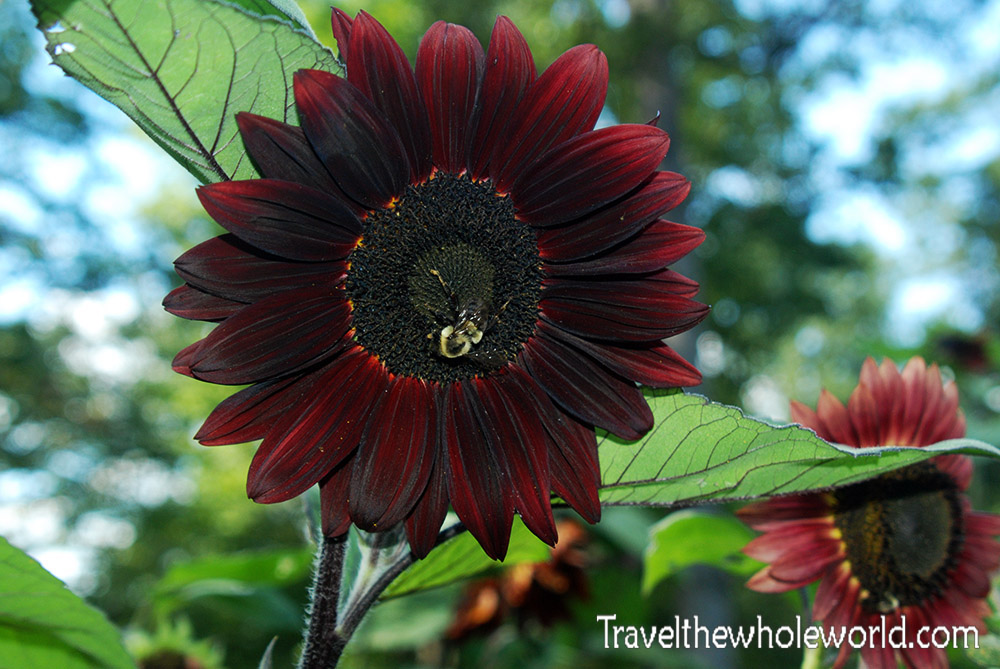 Something special about Green Ridge forest is its relatively low precipitation. It's actually the driest part of the state, and for this reason is home to some unique flora not normally found in this region of the country. One example is the prickly pear cactus. I wasn't able to find it myself, but will make this my mission the next time I go hiking up here! Instead, I just found these large sunflowers that were covered with bumble bees.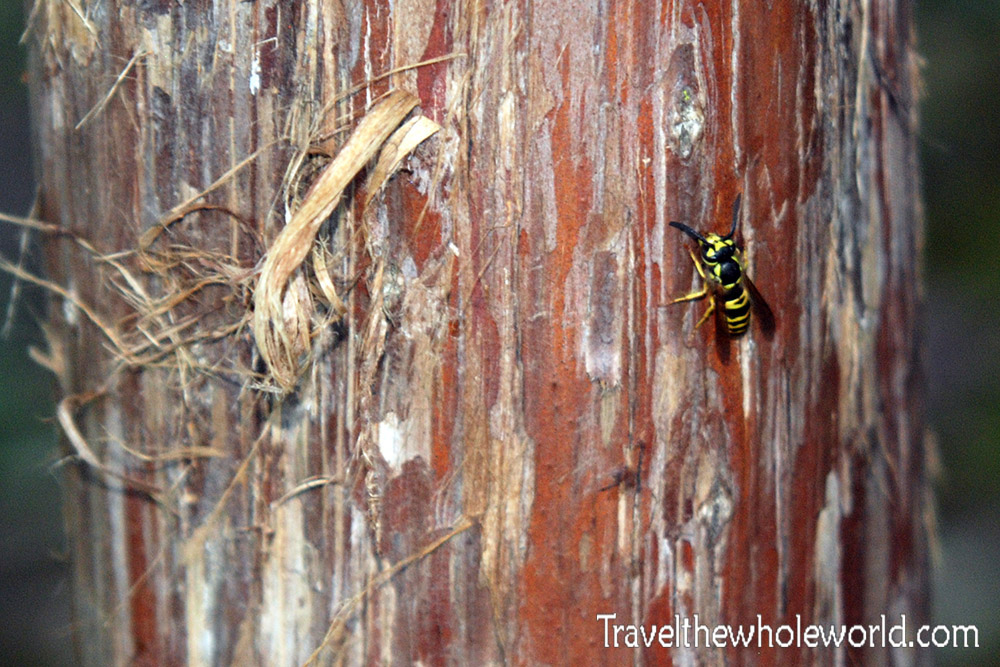 As far as wildlife goes, Green Ridge is actually home to bears, wild turkey and other game animals. The box turtle was definitely the highlight of what I saw, but I did come across other wildlife that was just too far away to photograph. Otherwise my wildlife photos are lame; like this evil yellow jacket above.