Mendoza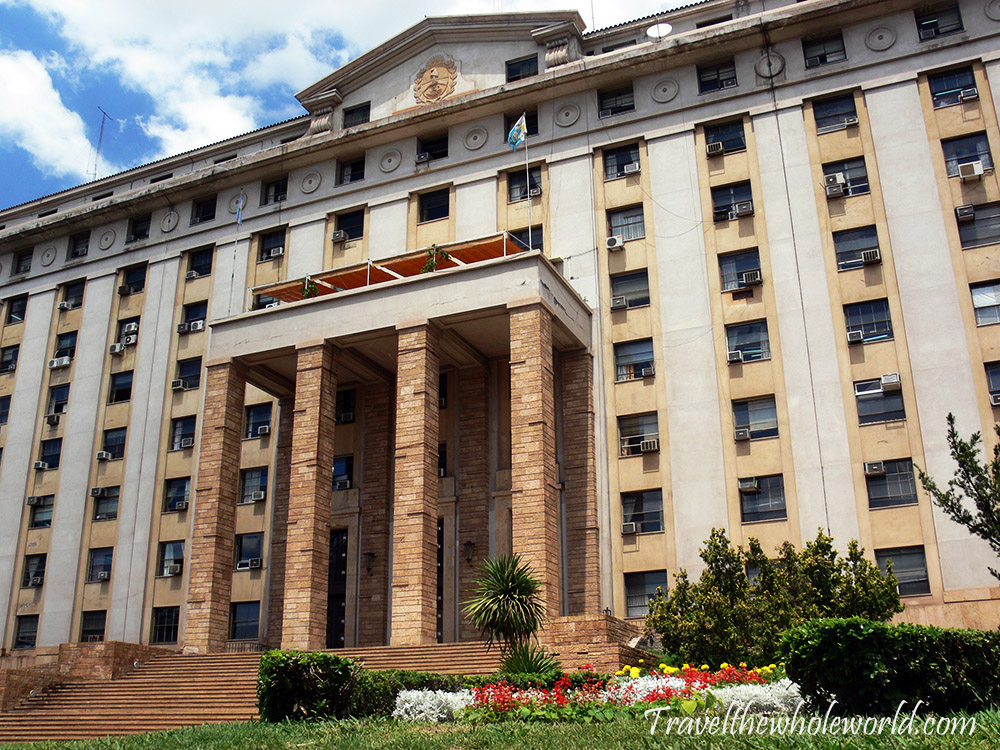 Welcome to the city of Mendoza! I came here for the sole purpose of climbing Aconcagua, and expected Mendoza to be a small mountainous village. Guess you could say I was wrong! Mendoza is Argentina's fourth largest city, and is a popular tourist destination for several reasons. Many people travel here for the wine tasting in the summer, then skiing and snowboarding during the winter. This massive building above is actually the house of the Mendoza government, followed by the city spelled out below in a nearby garden.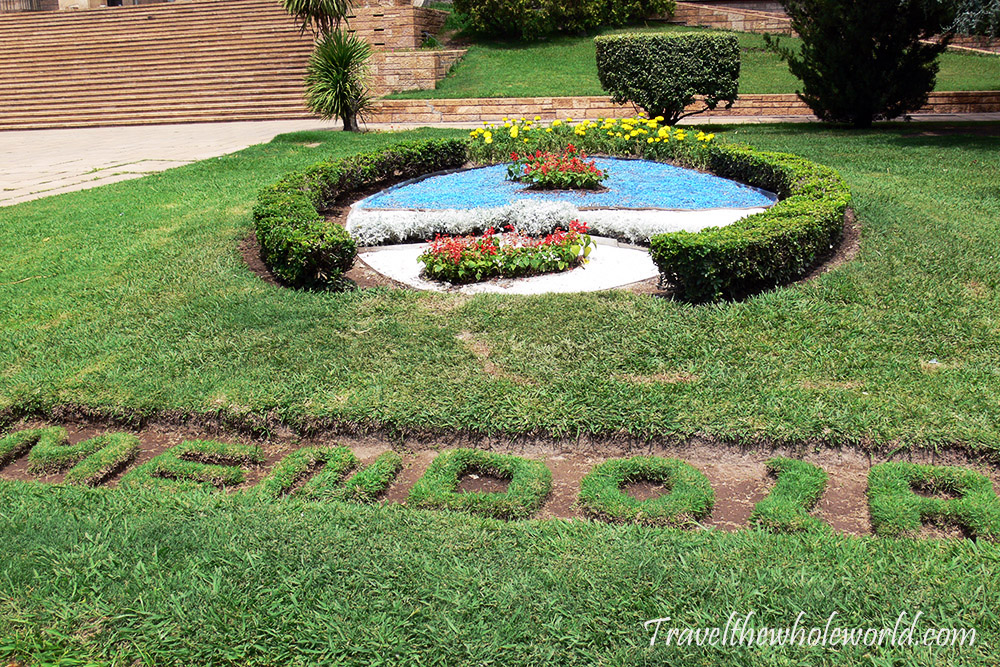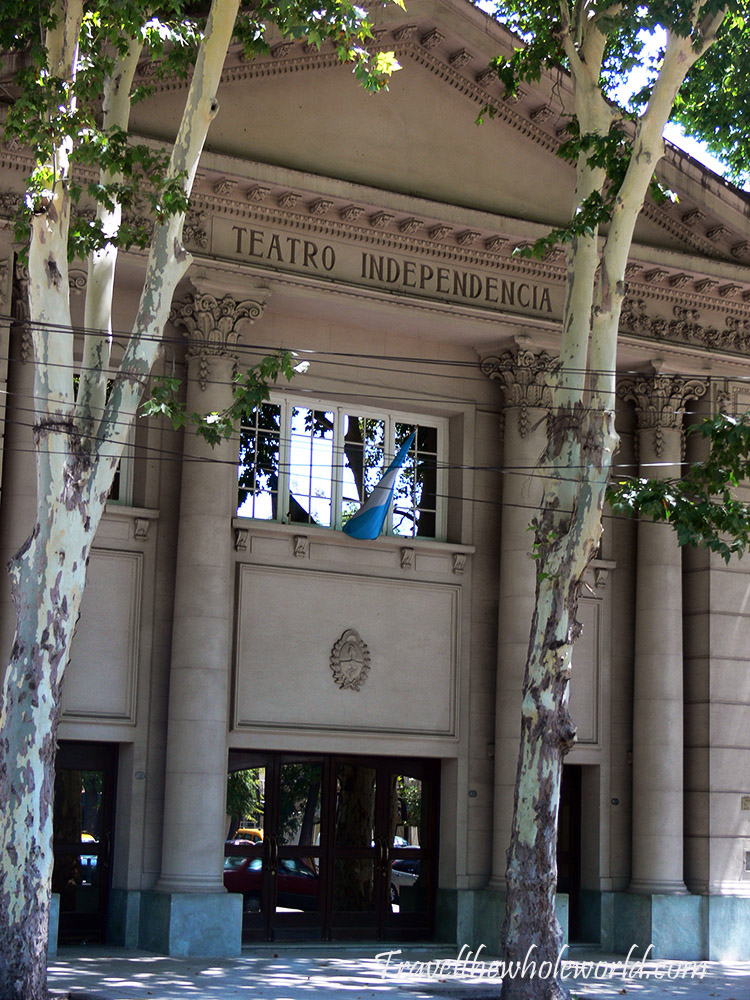 If you're viewing this site on a computer I have to apologize for these large awkward photos. I went to Mendoza over ten years ago when I was relatively new to photography. These pictures show the Mendoza theater above and an upscale hotel below. Like Buenos Aires, there is a lot of luxury to be found in Mendoza.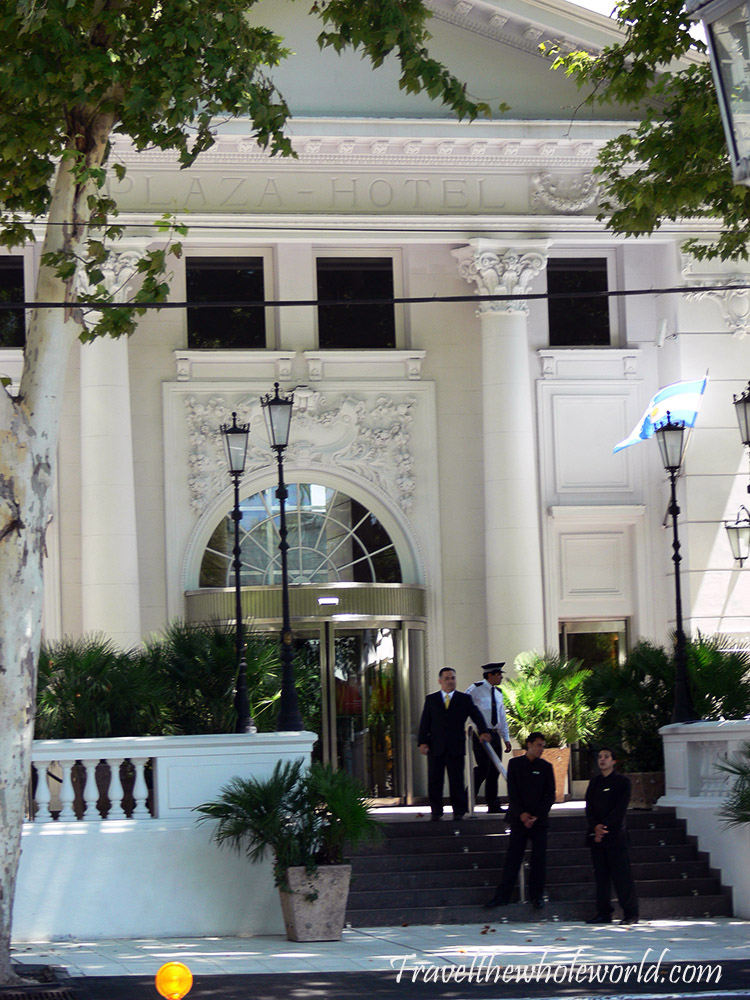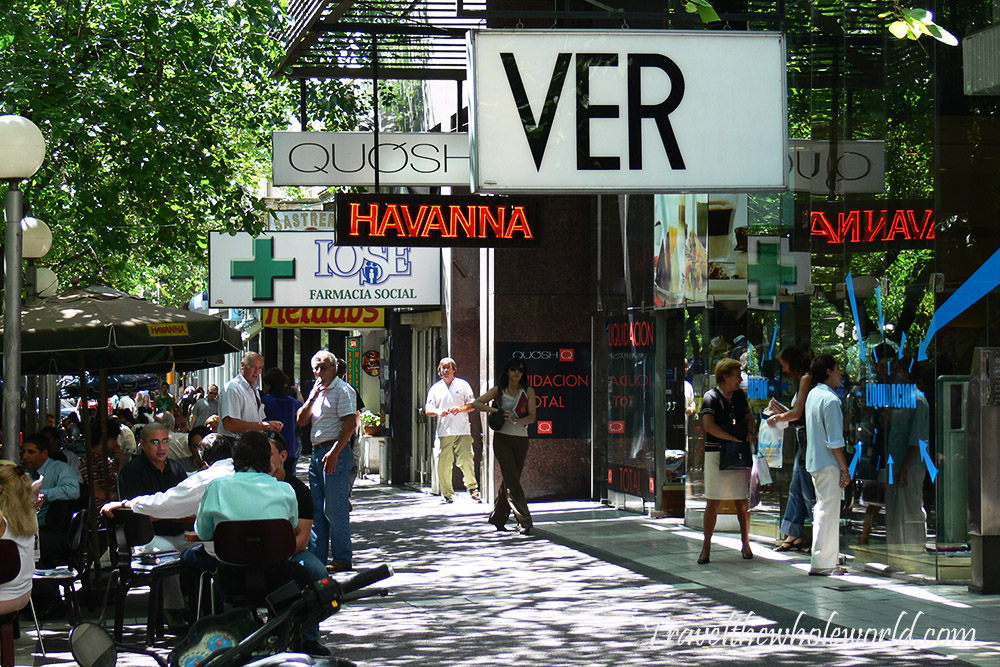 At the time of my visit, climbing the highest mountain in South America was going to be by far the hardest thing I had ever done. The time I had in Mendoza before the expedition were my last days in luxury. It also gave me a chance to stock up on food or any forgotten gear. The shops along the tree lined streets and perfect weather were something that I would soon come to miss! Mendoza is a fairly large city, so just about anything you might need can be found here, including outdoor and ski stores.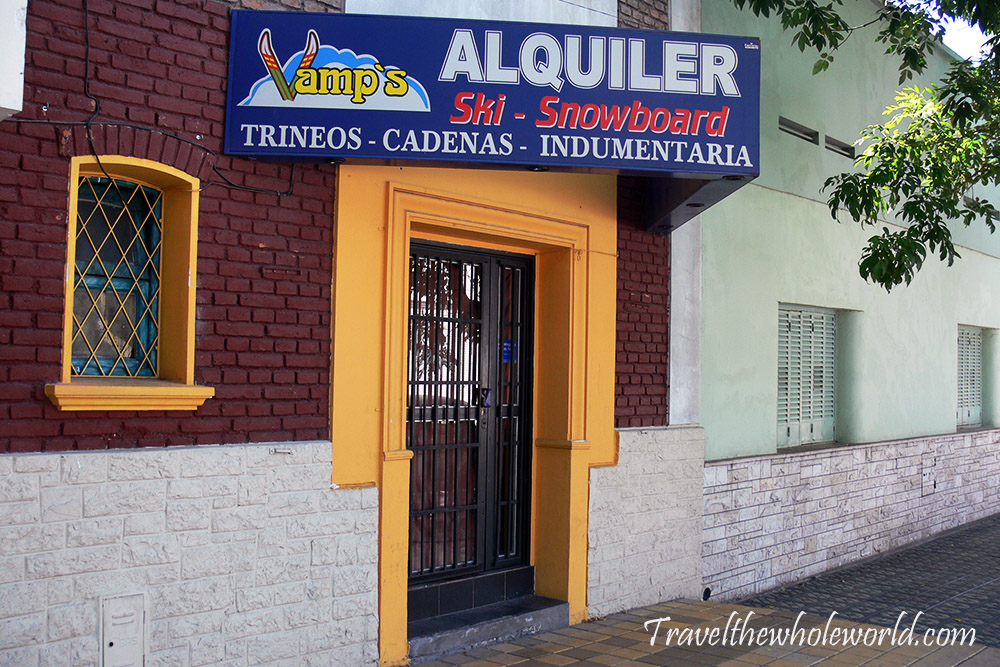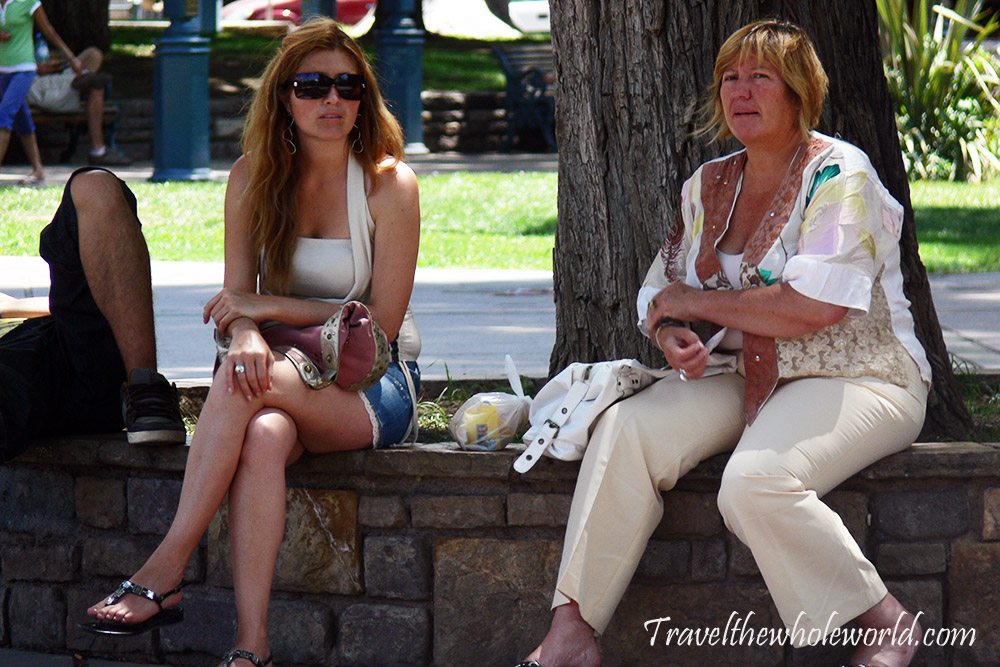 I had been to Buenos Aires a few years before this trip, and like the capital, Mendoza had a large population that could pass for Europeans. Also like the capital, the locals here didn't shy from public affection. This photo below just shows a smiling couple, but if you visit any city park you'll not have a hard time finding a couple making out!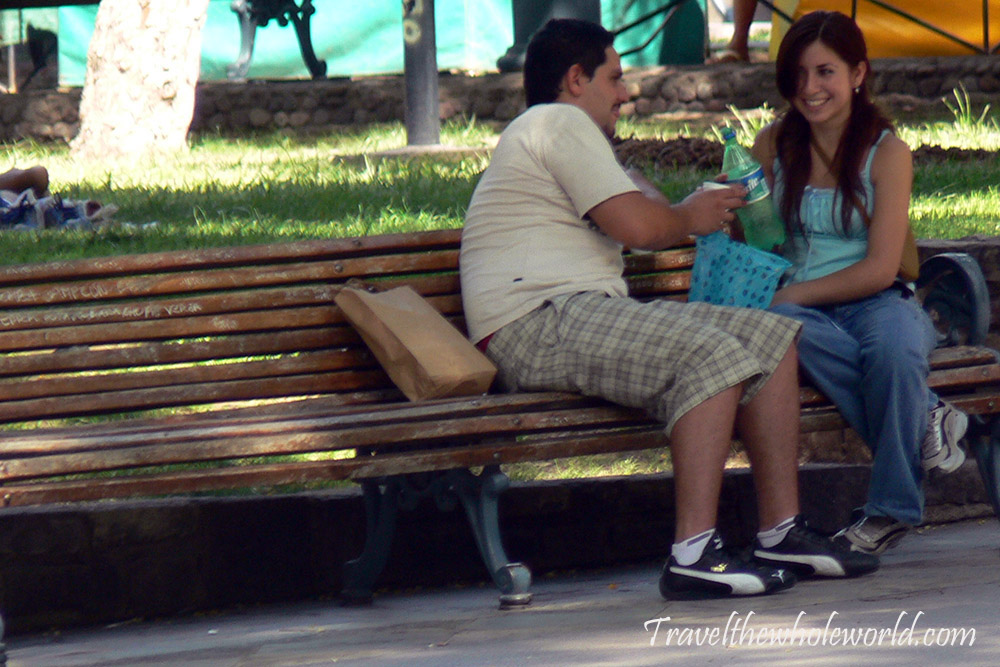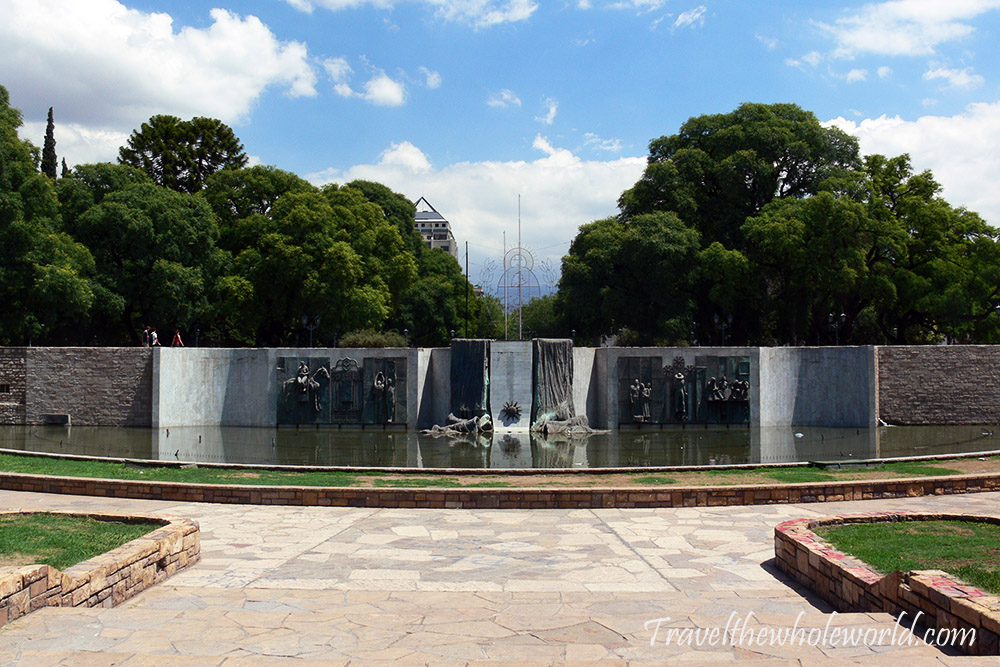 A failure of mine on this trip was to properly photograph Independence Square. The square was a popular place for locals to hang out, and was filled with memorials, beautiful fountains, and was well taken care of. Since I didn't really have plans to visit Mendoza I would have seen and done a lot more in this city, but I can promise it's a beautiful destination worth visiting. It's one that I'll be sure to return to.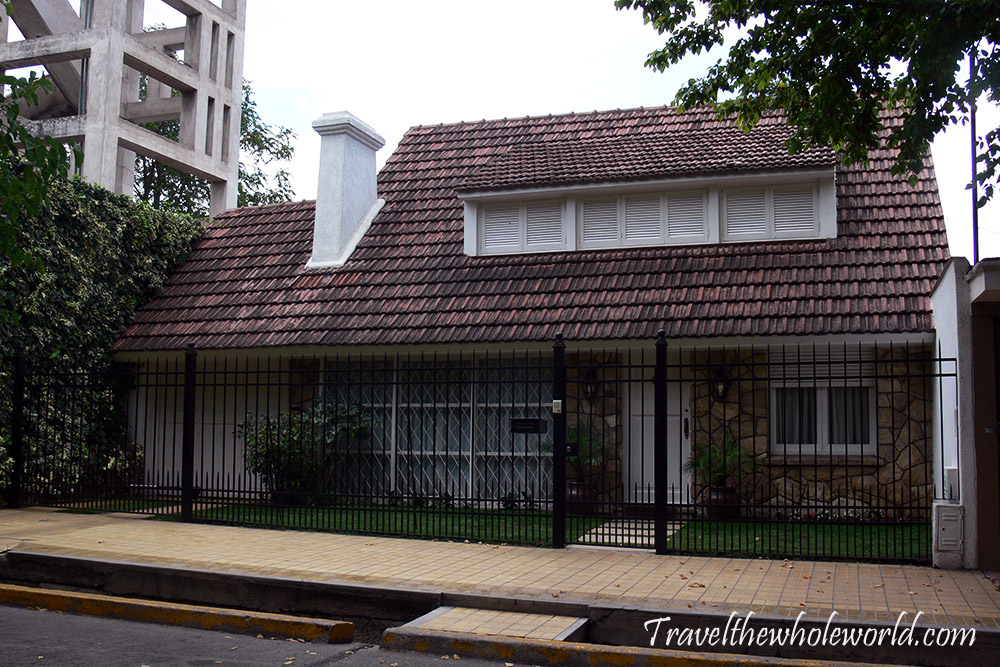 Here are two random shots from Mendoza, a nice single family home, and a dog from a pet store that'd probably like to move in there.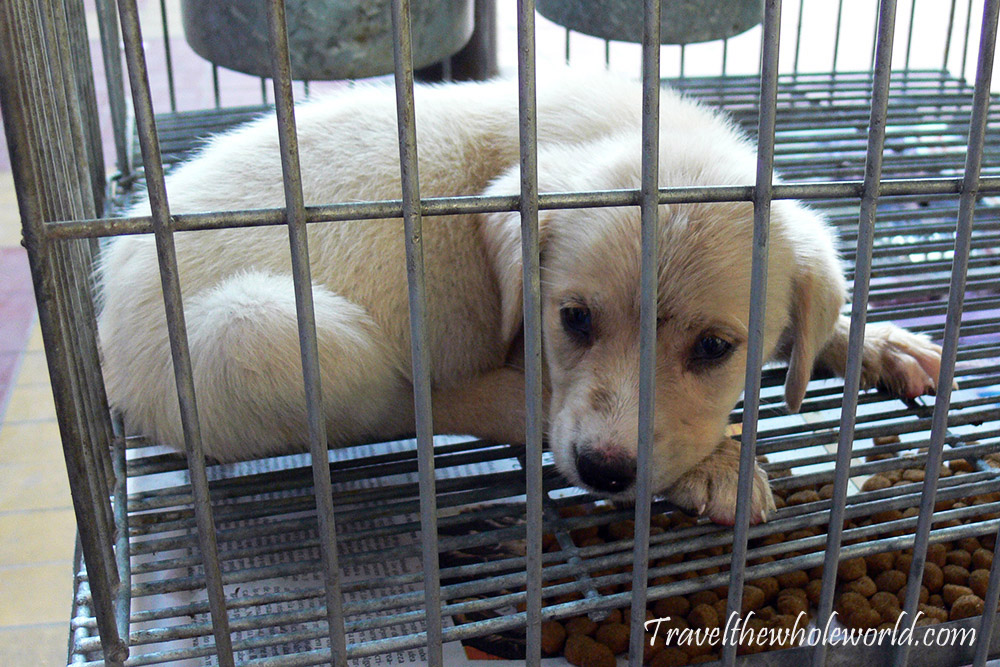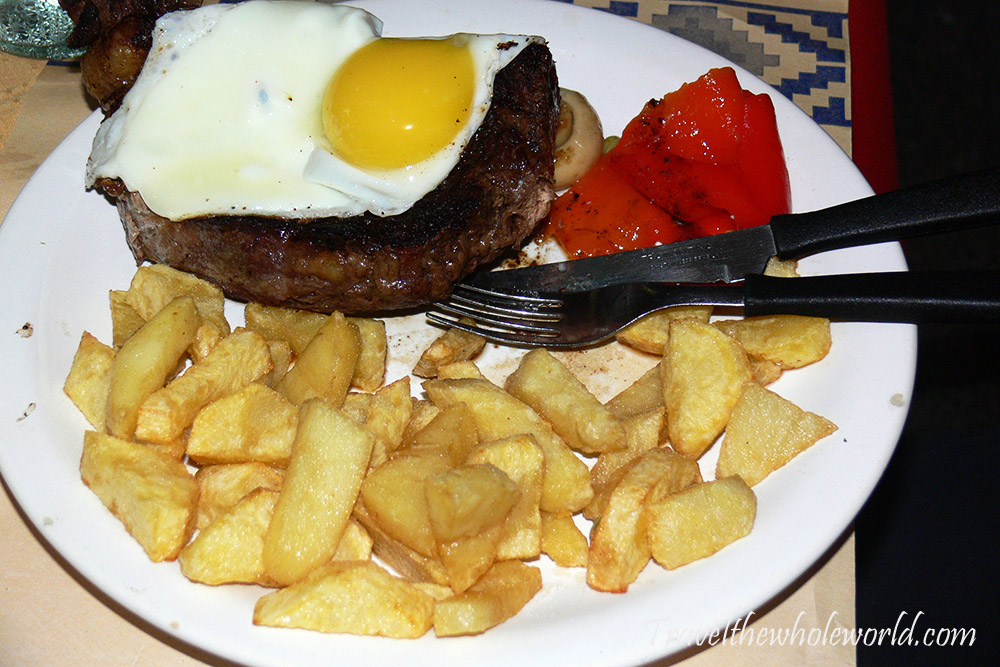 What makes Mendoza internationally famous is their fine dining and wine. I have to admit, that when I visited Mendoza I was still in my 20's and had little appreciation for those things. After suffering for three weeks on Aconcagua, we returned to Mendoza and ate dinner at a winery that was one of my favorite dining experiences ever. The winery was essentially a castle. The restaurant was made of stone with long medieval candlelit tables. The place looked enormous, and had wine barrels stacked to the ceiling. Of course food was amazing, and so was the wine. After climbing the highest mountain in the Americas, there was no better way to celebrate! I wish I had photos of the winery, but can only share this steak dinner and wine from another restaurant in the city. The winery is definitely a place I plan to return to!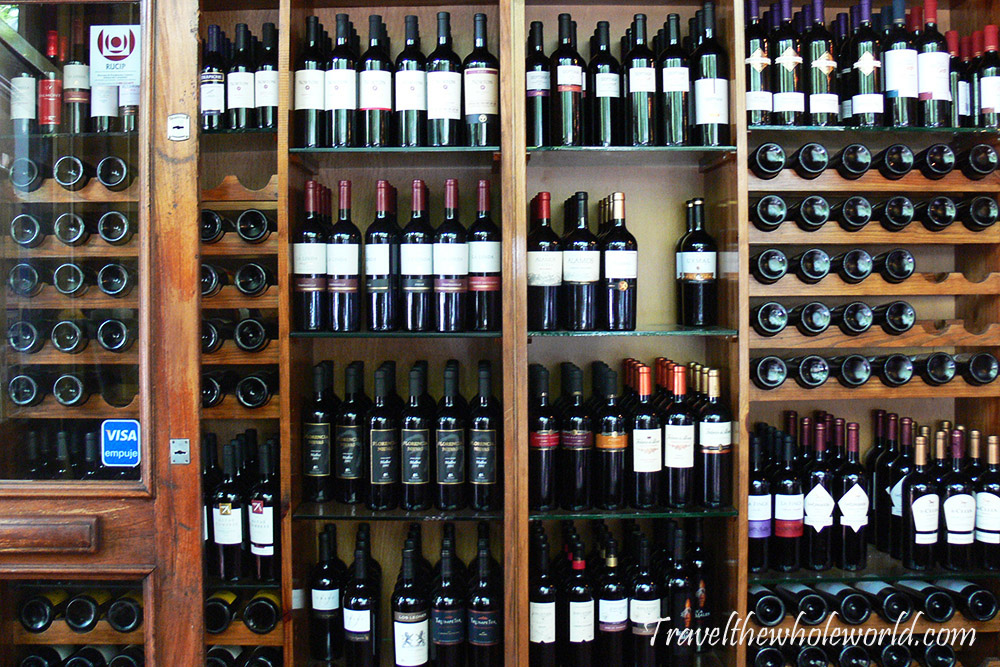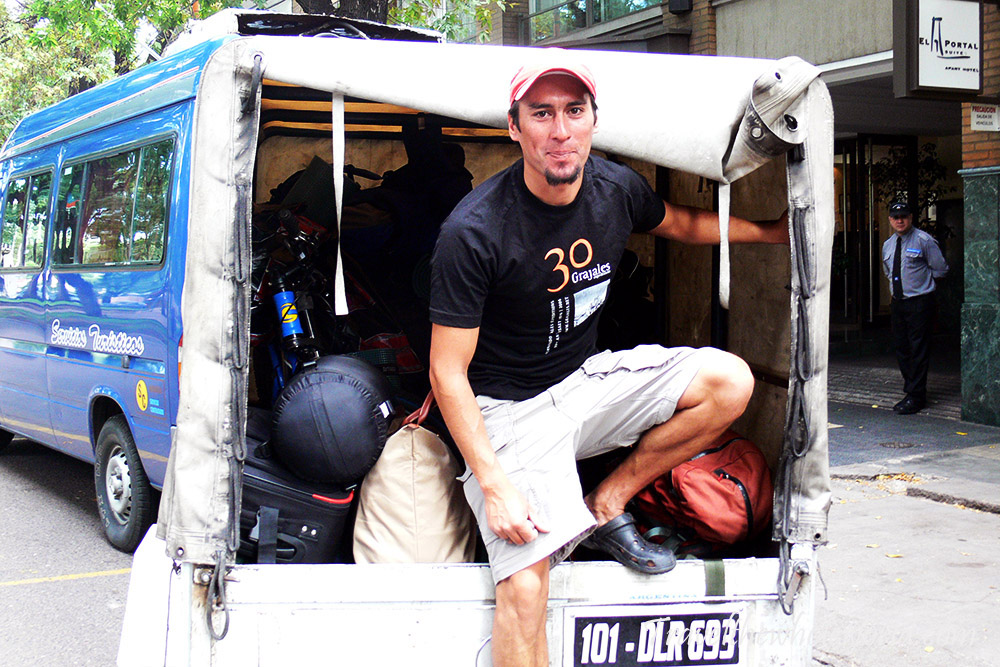 The days after Aconcagua in Mendoza were much more memorable to me, and sadly I was too busy celebrating to take any photos. This picture shows one of our expedition members right as we were leaving the city to head to the Andes. To see my expedition on Aconcagua click here.