Arctic Adventures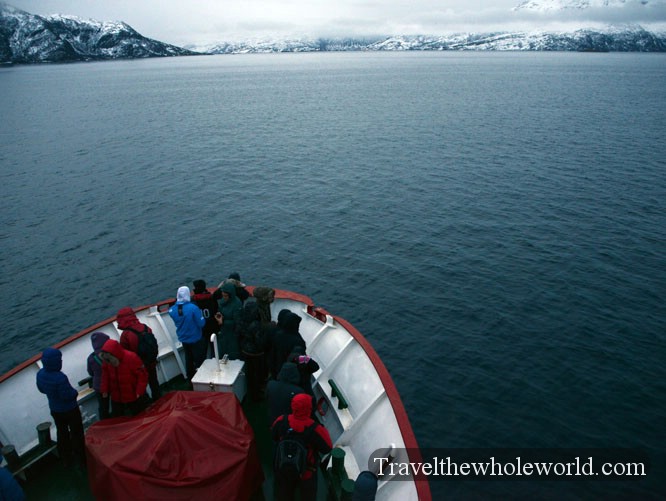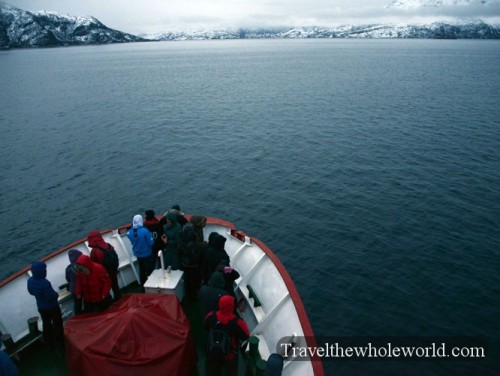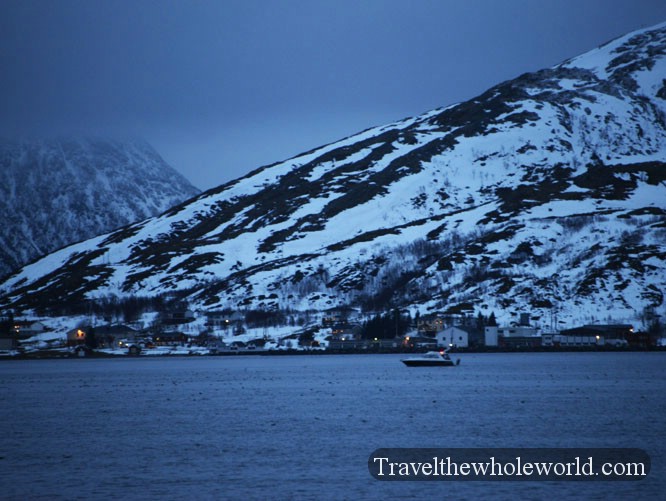 My arctic adventures in Norway have so far been whale watching and hunting the northern lights. In other parts of Scandinavia I did both reindeer and dog sledding, stayed in an Ice Hotel, and even did "Ice Karting"! Most of these activities can be done anywhere in Scandinavia, but with Norway's extensive northern coast, it's one of the best places in the world to take an arctic cruise. As a matter of fact, you'll find some type of cruise leaving daily throughout the year. The cruise I did at the end of December was a whale watching tour where we mostly looked for humpbacks. For some strange reason, humpback whales enjoy coming to the arctic when it's especially cold in the winter and going to the Caribbean when it's especially hot in the summer. Above are two shots from my arctic cruise in our search for humpbacks.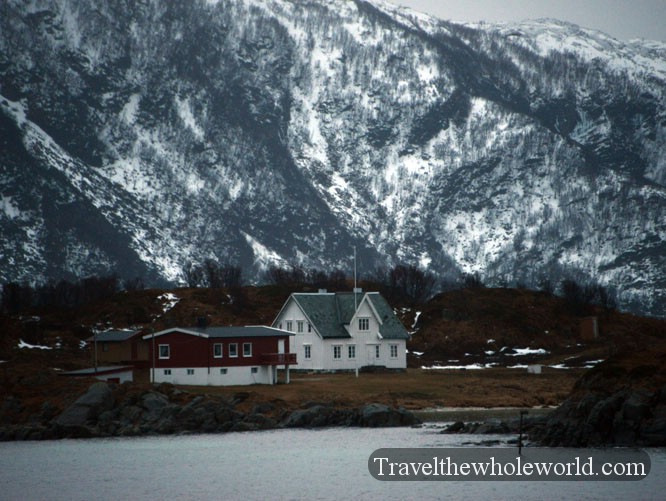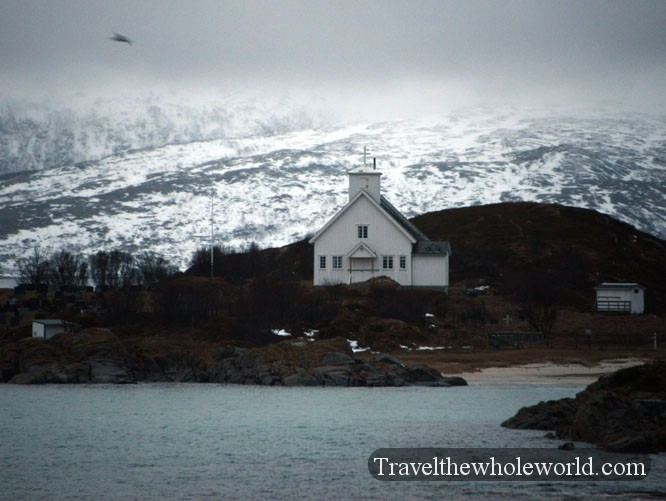 When we first left Tromso we came across remote houses along the Fjord. It seemed like such a strange place to live; so far north into the arctic with no surrounding stores or infrastructure. There must be some road that links this tiny village to the rest of the country, but regardless they definitely have a unique way of life. I imagine it's probably paradise for them when their short summer comes around and the weather warms up, but I'm not too sure I'd enjoy living there during the winter!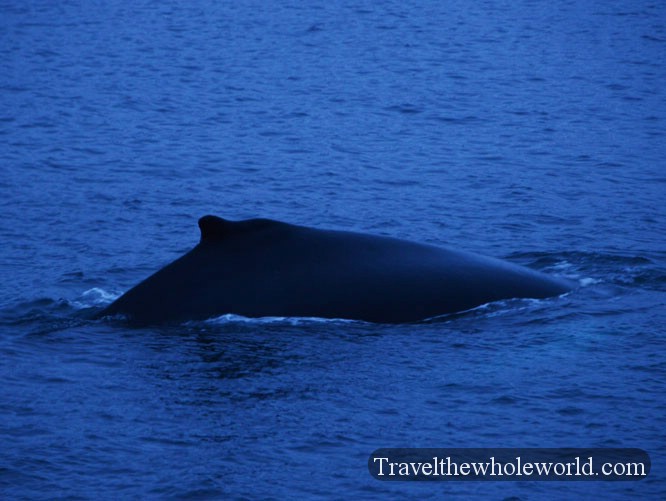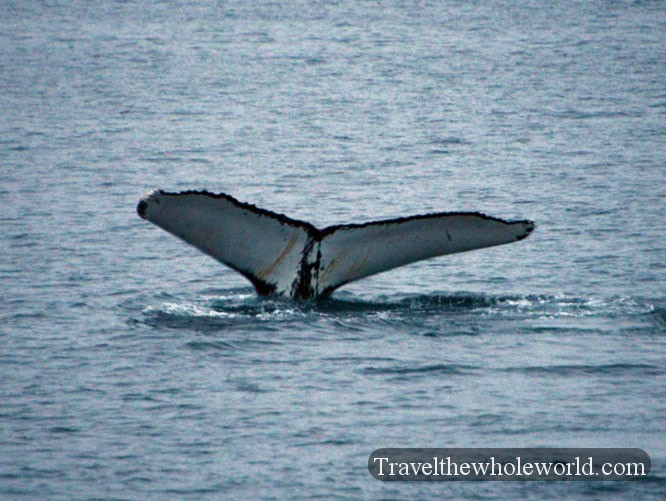 Almost a decade ago I took some horrible shots of humpback whales in Antarctica. This was mostly because my camera at the time was pretty limited. I always planned to redeem myself but to be honest I didn't do much better when I made it to Norway. The reason why is because I visited right after the winter solstice when the sun does not rise at all. Around noon, you get twilight so you can still see, but to the camera it's very dark and will introduce a lot of noise to your shots. If you visit Norway's arctic at the end of December, this is as light as it's going to get. So taking photos was a bit difficult, but otherwise there were plenty of humpbacks and the whalewatching trip was well worth it. On the left you can see a humpback diving and on the right is a tail shot.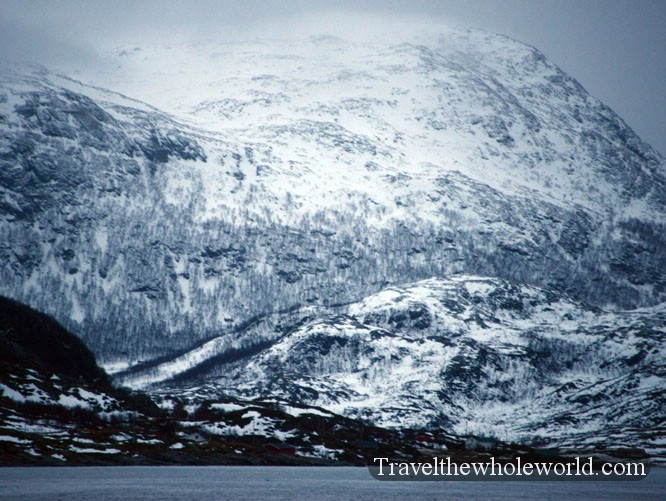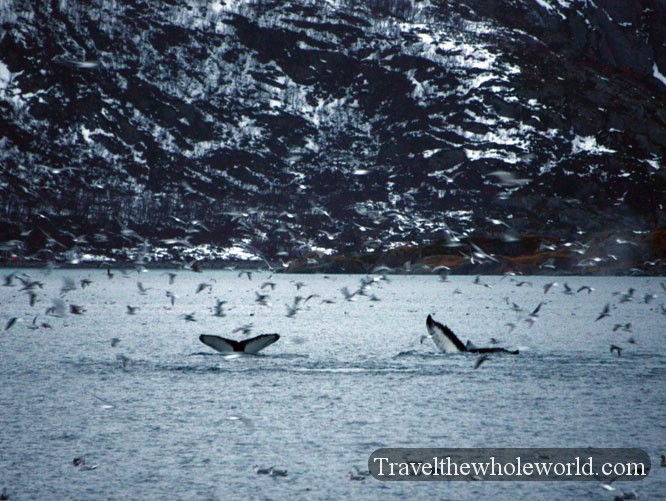 Being surrounded by towering mountains along with seeing so many whales made this one of my best arctic experiences. I also learned a lot about how humpback whales catch fish. The whales on the right were doing a technique known as creating bubble nets. What they do is dive down and let all the air out of their lungs. The fish above them swim away from the bubbles which forces them into a tight group and makes it easy for the whales to feed. The seagulls also take advantage of this, so when the whales begin to feed you'll usually see a giant cloud of gulls around them.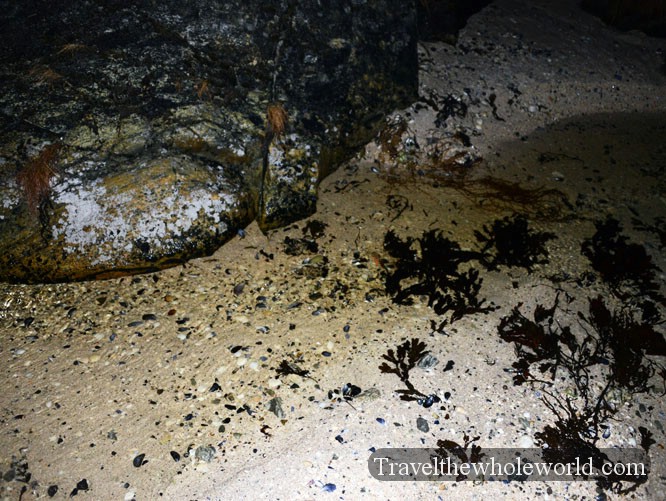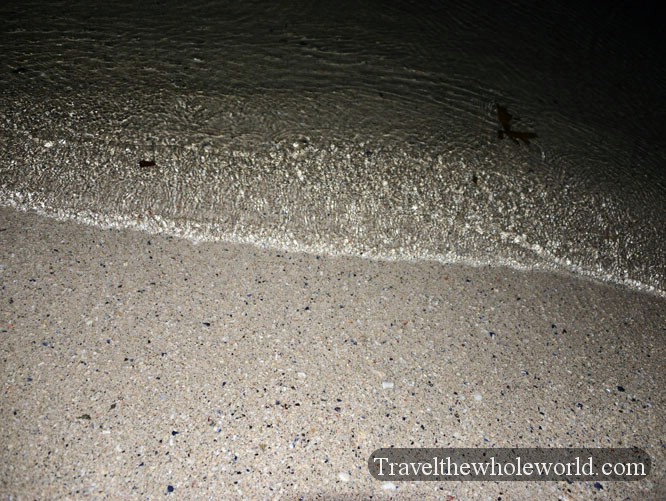 Above all else, my main goal was to see the northern lights while in the arctic. I did an organized trip where they take you to this lake which is said to be a great vantage point to see the lights. As soon as I approached the lake I took a photo where my camera saw the northern lights better than my naked eye. The forecast said things would clear up so I felt confident that I'd get to see some spectacular views if I was patient. It wasn't too cold outside while I was waiting, just a few degrees below freezing, but standing around did get boring. I did some quick hikes along the shore and tried to take some photographs despite the darkness around me. Above you can see the crystal clear waters of the lake meeting the sandy beach. The waves along the shoreline had turned to ice with seashells frozen in them. Sad to say, after nearly two hours the weather had only gotten worse. These two photos below were all I got to see of the northern lights despite spending two weeks in the arctic!