Visiting Wilmington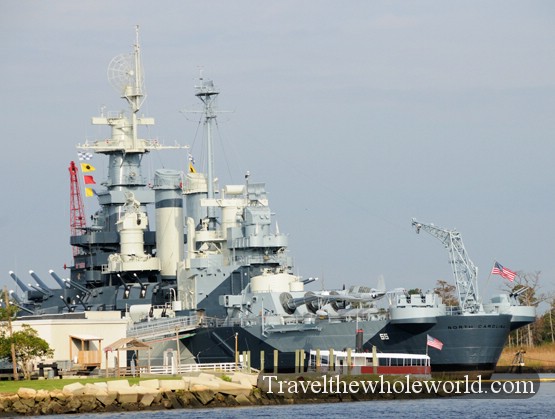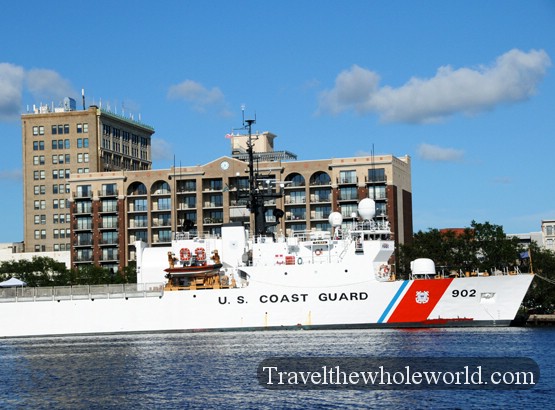 A six hour drive from Washington DC got me into Wilmington North Carolina, the state's largest port and one of its most historic cities. Above is a photo of the decommissioned World War II battleship the USS North Carolina on the left. The USS North Carolina served in the Pacific region in the battles against the empire of Japan, and was the most decorated American ship in World War II. On the right is an active duty Coast Guard ship that is docked.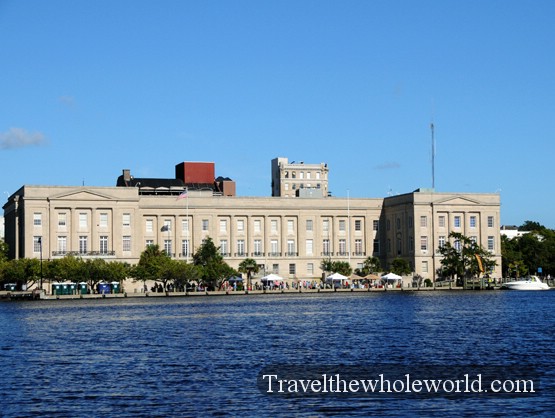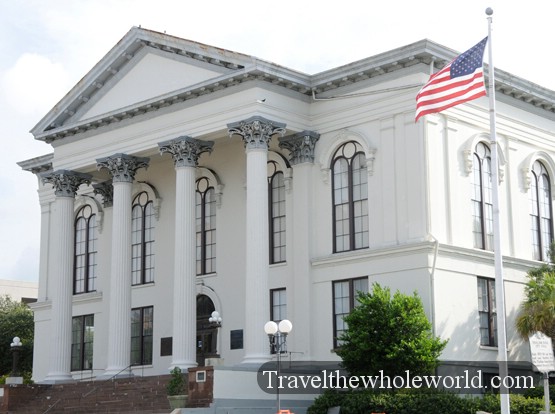 These two historic buildings are in different parts of Wilmington. On the left is a federal building and the city court house as seen from Battleship park. To be honest, I'm not sure what the building is on the right just yet, but as Wilmington boasts a historic building that is roughly 300 blocks, I can imagine this structure was once an important government building or residence over a 100 years ago. On the lower left are some modern residential buildings located along the waterfront, and the lower right is a photo of an intersection on Market Street.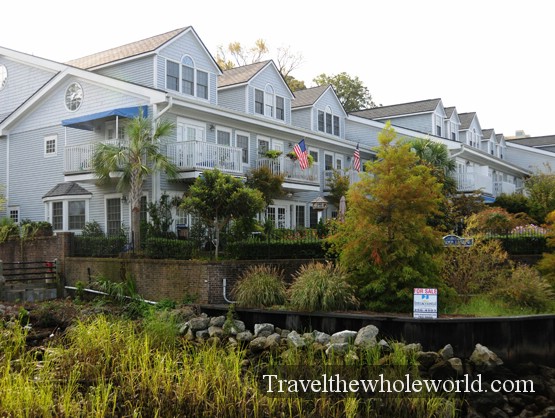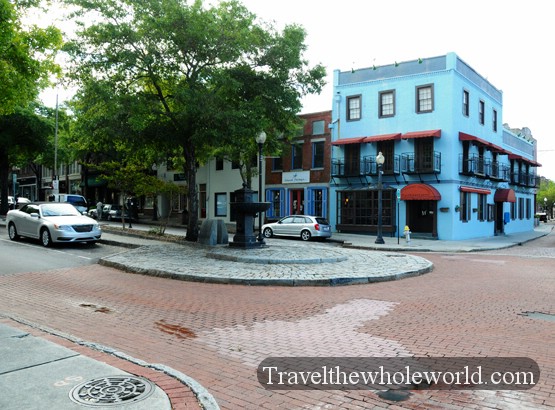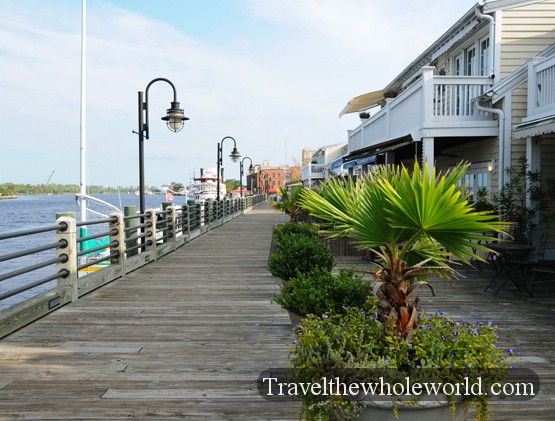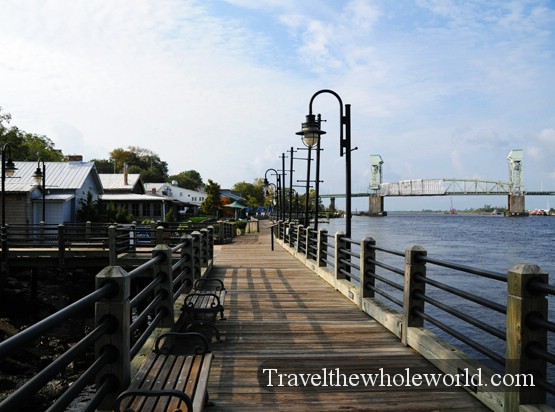 The board walks in Wilmington were relatively short but still provided a nice stroll. Above are two shots of the boardwalk and the lower left is a picture I took of my girlfriend as she was trying on a hat and jewelry from one of the shops. The chocolate candy store on the lower right wasn't open yet so I only got the window photo and didn't stick around to try any of the sweets, regrets!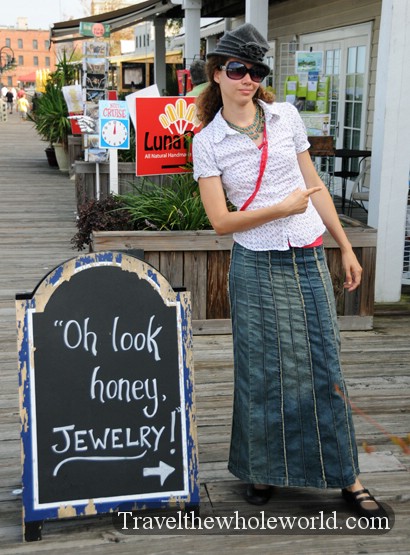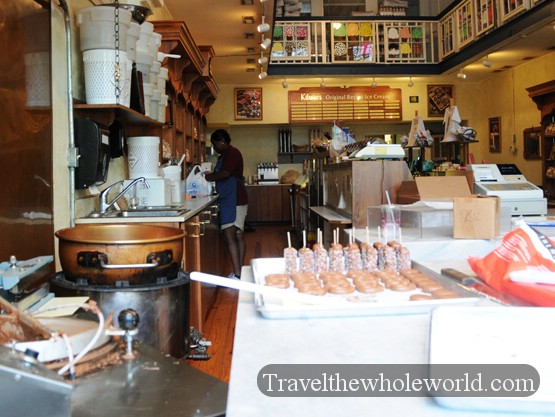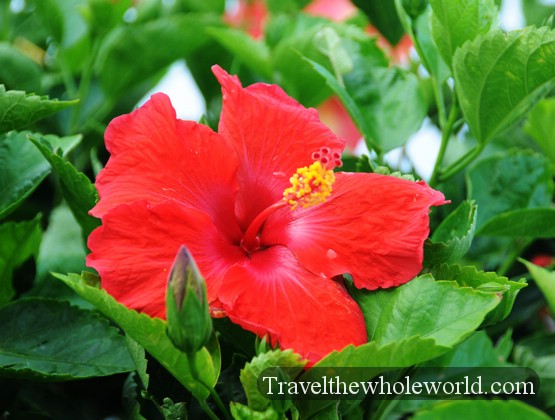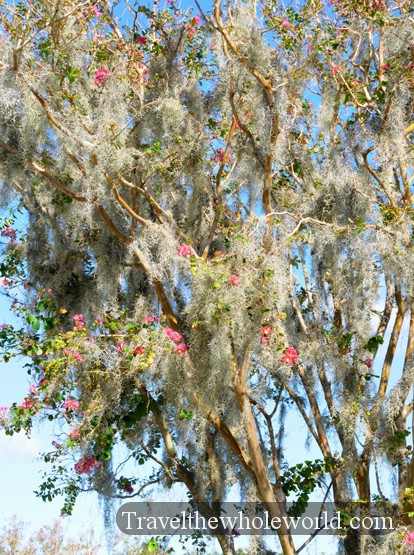 Wilmington is a 6 hour drive from Washington DC where I live, but the flora here is much different from back home. The subtropical coast of North Carolina has Spanish Moss and palm trees among other exotic plants I have never seen before. The flower above is the hibiscus and was a decoration along the board walk. I'm not sure of the tree species on the right but as you can tell it's completely covered by Spanish Moss which doesn't harm the trees. Spanish moss exists everywhere from Texas to Florida along the coast, but Wilmington is probably about as far North as you'll see it. The strange looking bugs below that were living on a rotten log along the river were new wildlife to me. The Cyprus trees on the lower right are also another good example of fauna that doesn't live in Virginia. I visited here in early September, so I'm not sure why the tree had leaves that were changing colors at least 6 weeks early.