Traveling in Raleigh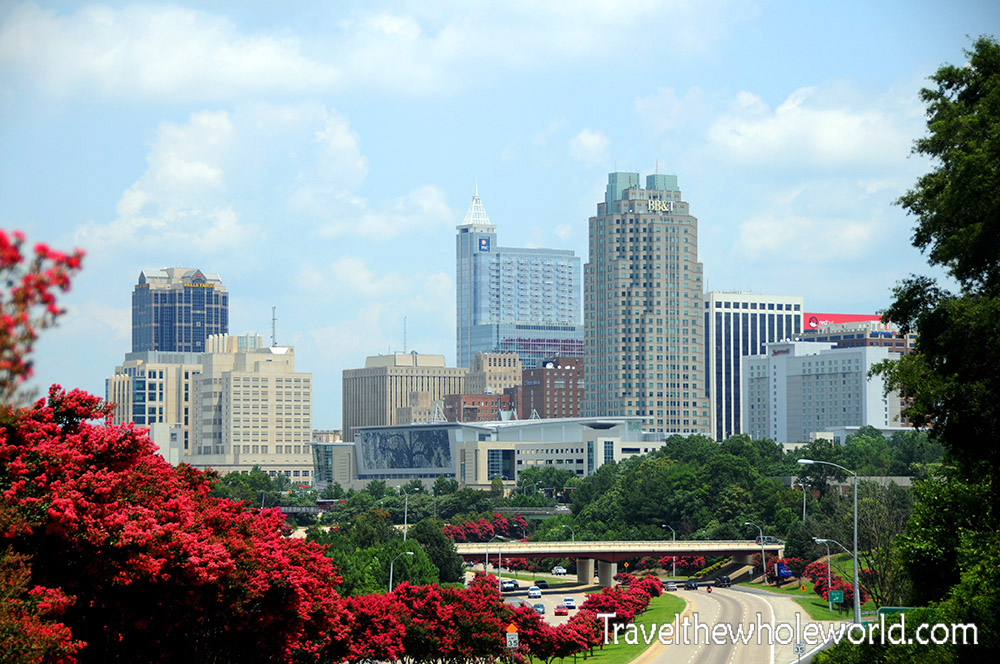 Raleigh is the capital of North Carolina and is located near the heart of the state. Despite being a developed area with a strong economy and large population, it's not known as much of a destination for travelers. Perhaps Raleigh is most famous for its universities. It's home to several prestigious universities such as Duke and the NC state. As a matter of fact the two times I visited Raleigh where work related to visit both universities. This photo was my first view of Raleigh as I entered one summer morning.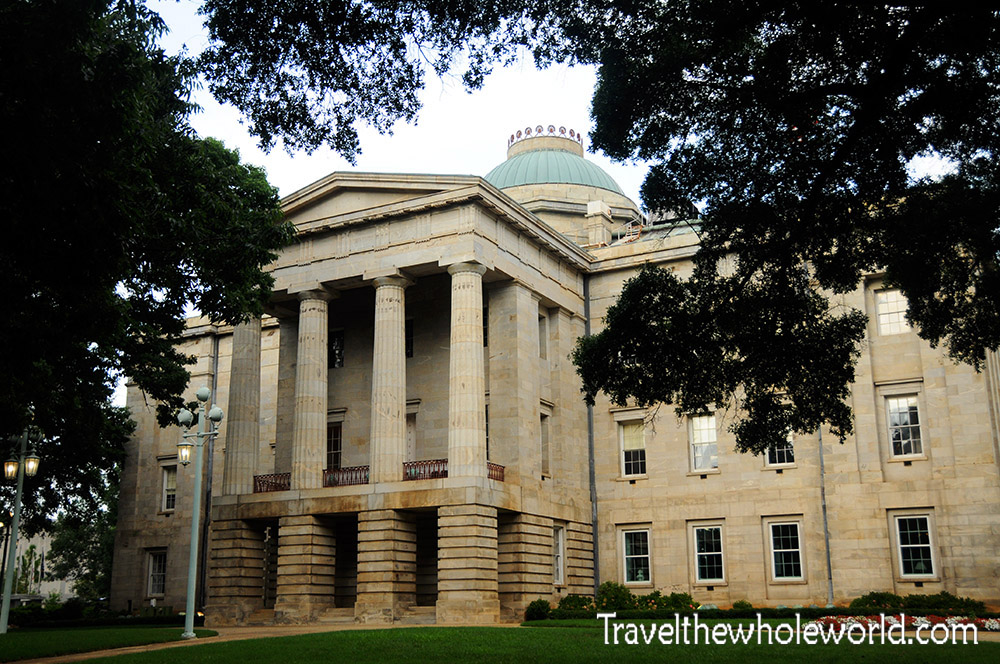 One of the best things Raleigh had to offer me was its capitol building. I intend to visit all 51 capitol buildings in the United States. Despite being to all 50 states and Washington DC, I'm only halfway with this other goal. The North Carolina capitol building was built in 1840.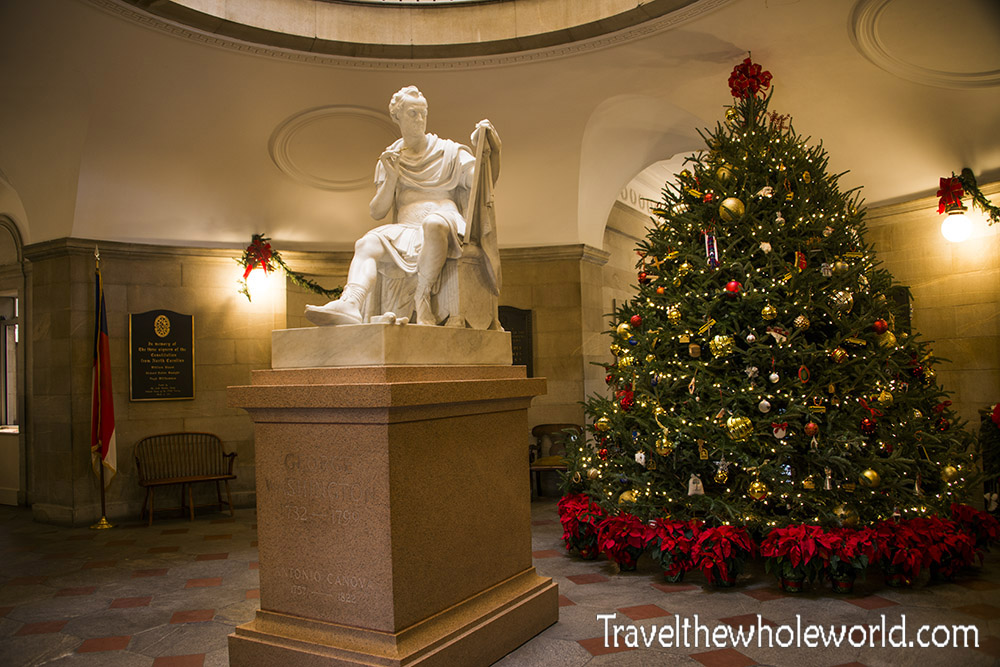 With two trips to Raleigh I decided to visit the capitol building each time. For some strange reason, I never stepped foot inside a US capitol building before. I really can't say why but I figured I'd wait to visit them all before I entered one. While here on my second trip I saw some people going through some double doors and couldn't help but notice the Christmas tree from outside. I figured why not and finally made it inside. Above is the Christmas tree photographed in mid December.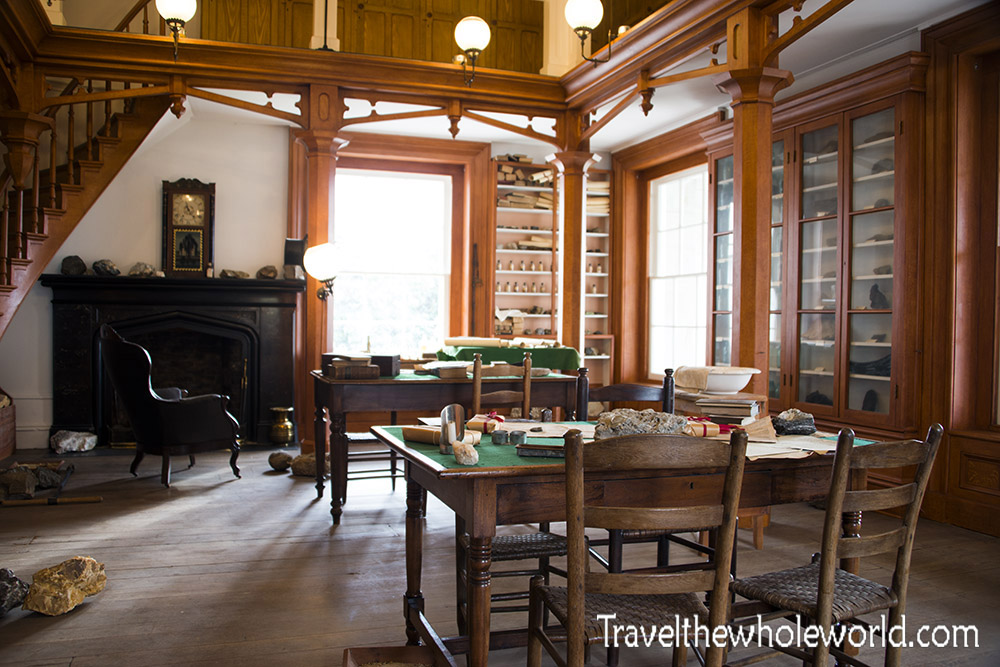 I likely would have visited the inside of capitol buildings a long time ago if I realized they functioned as museums. A few small rooms were dedicated to history and had artifacts. For the North Carolina capitol building, this included a giant 19th century key that looked the main doors and survived a fire that destroyed the rest of the building. The photograph above shows a geology room. In the mid 1800's the state geologist worked here to determine native minerals of the state and their value. The room was ransacked and most specimens were stolen after Union troops took over the city in the civil war.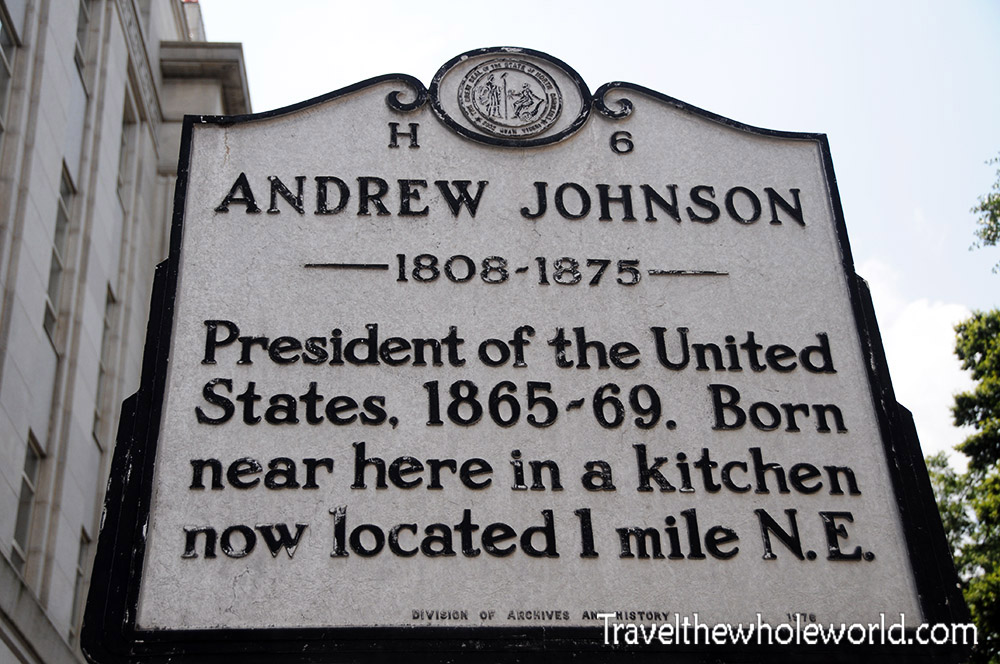 On my first trip I wasn't aware of too much history in Raleigh. One of the most significant things I could find was that the city is the birthplace of Andrew Johnson. I actually originally mistook this as the birthplace of Andrew Jackson, and it wasn't until I returned years later I noticed my mistake! Above is the historical marker for Andrew Johnson in the city center. On my second trip I realized that there is actually a historical trail in Raleigh. There are almost 100 sites to see here, but the vast majority are 19th century homes and buildings. The photograph below shows one example of a historical site along the heritage trail.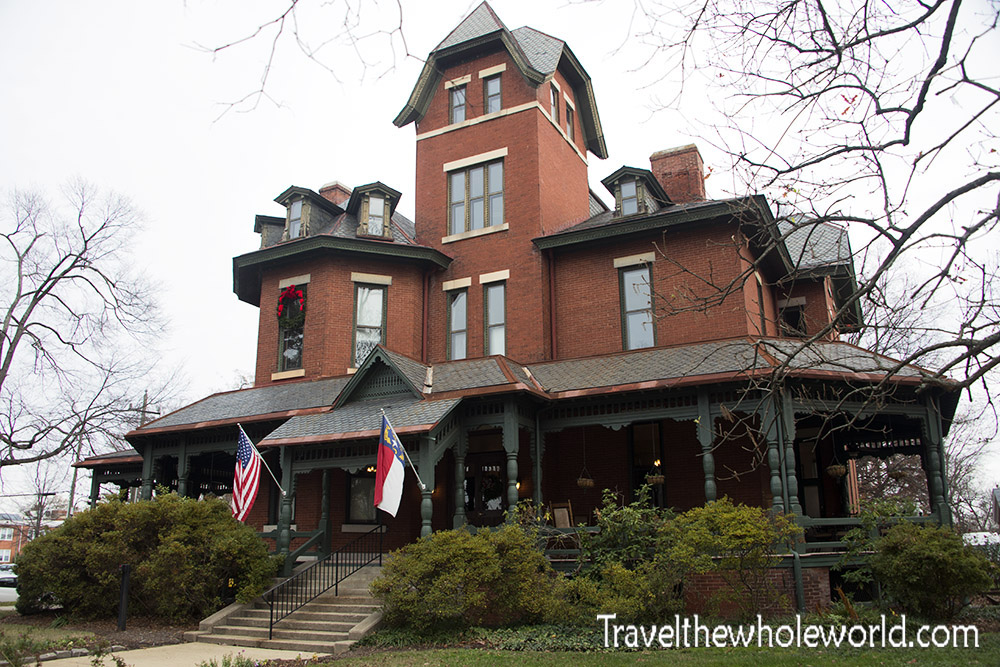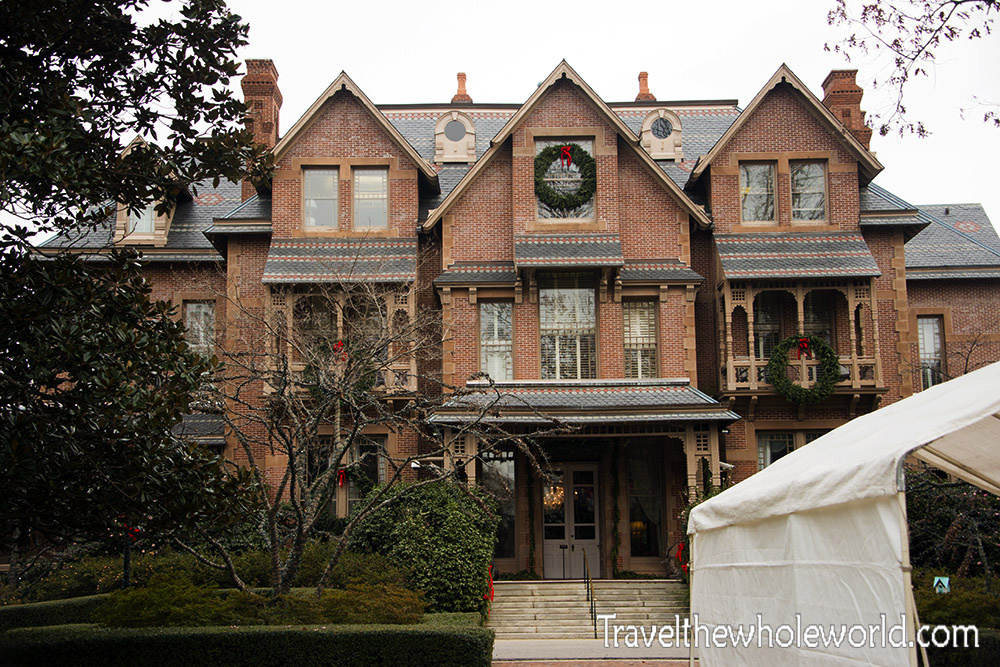 As far as houses go, the most significant in Raleigh is the Executive Mansion. It's one of the most significant places on the heritage trail in the city. Keep in mind though that in Raleigh, the giant oak trees are twice as old as anything historic here. The Executive Mansion is the governor of North Carolina's house and was built in 1883. I missed this when I was there, but the bricks of the mansion were made by prison labor. Some of their names are even inscribed in the bricks.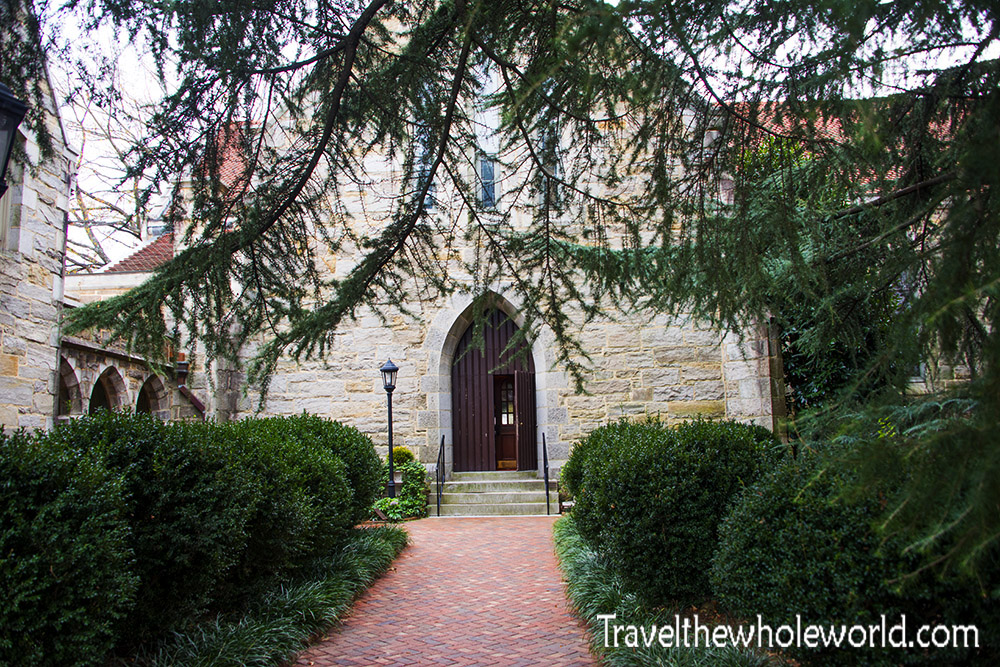 Several parts of the heritage trail are older churches in Raleigh. I'm not even sure if this one even belongs on the list, but it got my attention because of a military funeral. It's directly across the street from the capitol building, so at first I mistakenly thought it was some changing of the guards ceremony. Once I realized what was going on I went to the opposite side of the church and took the photo above and below. It actually has a beautiful tower but was difficult to photograph because of all the trees. The columns below and some of the designs reminded me of churches I had seen in Armenia.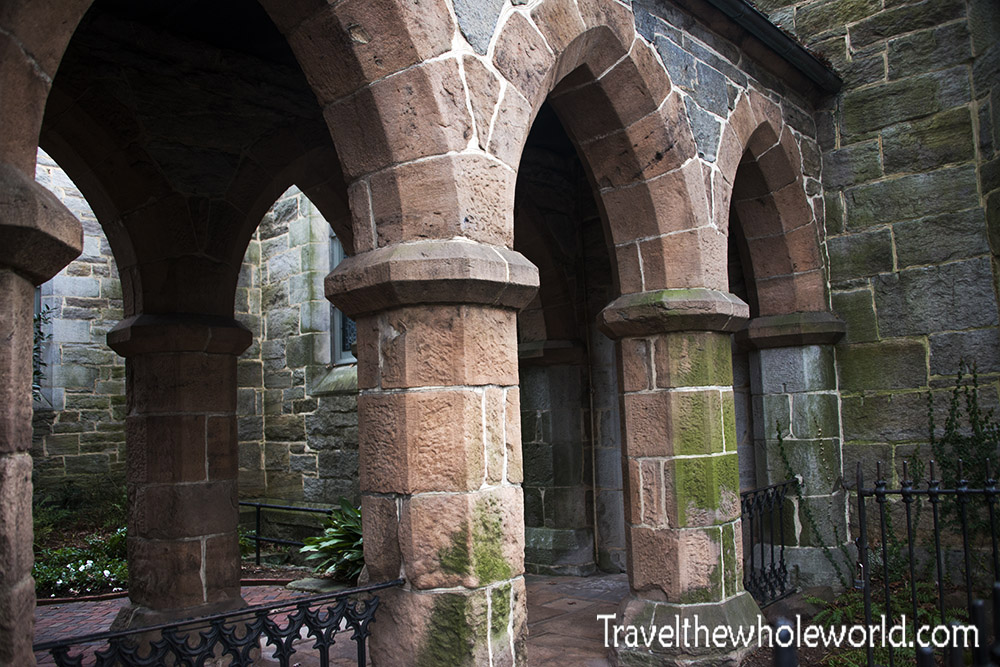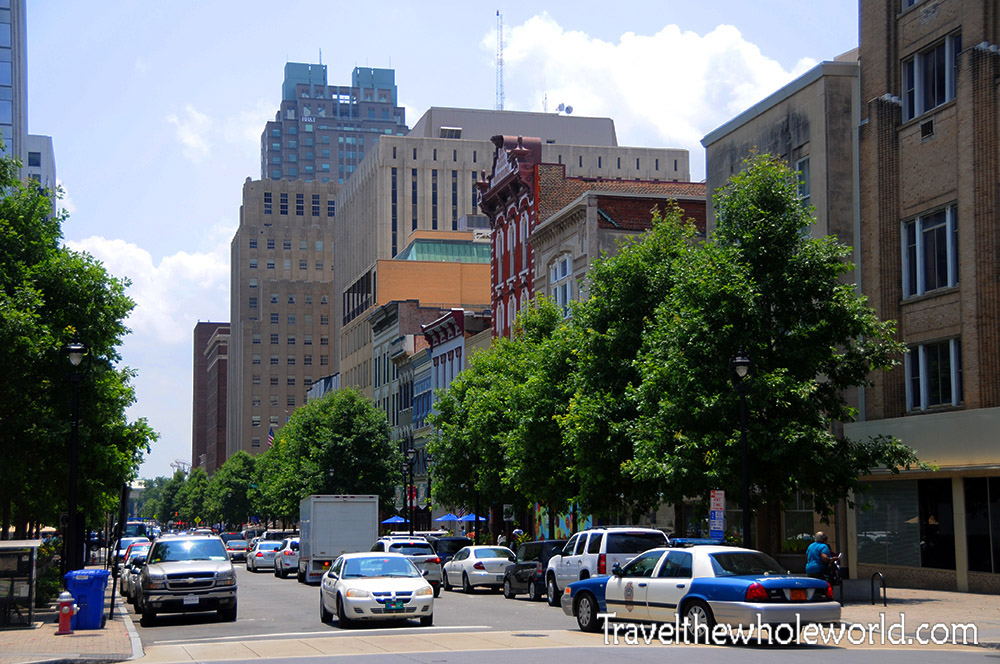 While the city isn't famous for its history, there is a lot to do in Raleigh. The most favorite activity here is definitely college sports. The downtown areas are pretty lively with lots of sports bars, restaurants and some great museums. I haven't been able to visit any museums yet so that will have to wait until my third trip. I did at least spend some time walking around downtown after work one day. These two photos above and below show the city center.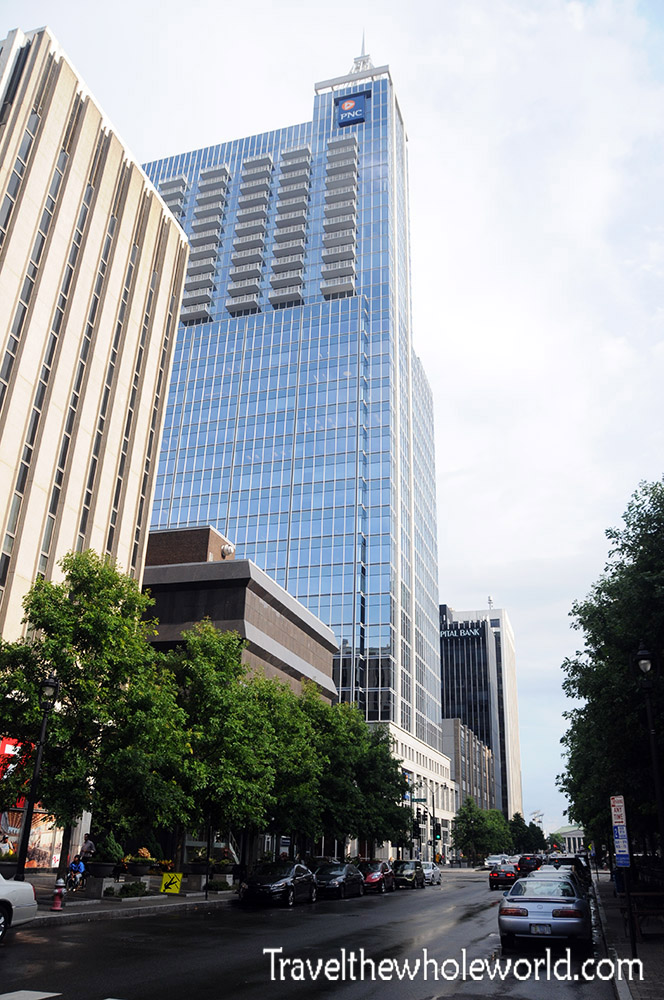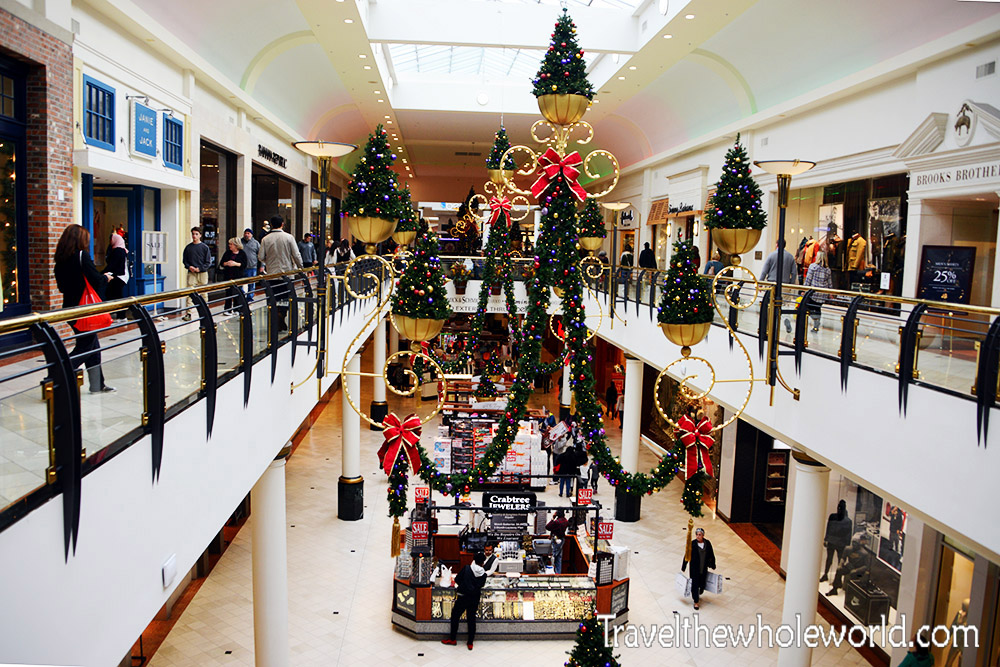 This random photo is the Crabtree Mall. I googled a restaurant and it took me here. I probably would have avoided this place if I had known it was a mall. While I was here I figured I might as well take a photo since all the Christmas decorations were set up. Otherwise nothing too special about Crabtree Mall. To get some exciting shots of the city I'd have to take photos in some of the night life, but I rarely bring my camera when doing things like that!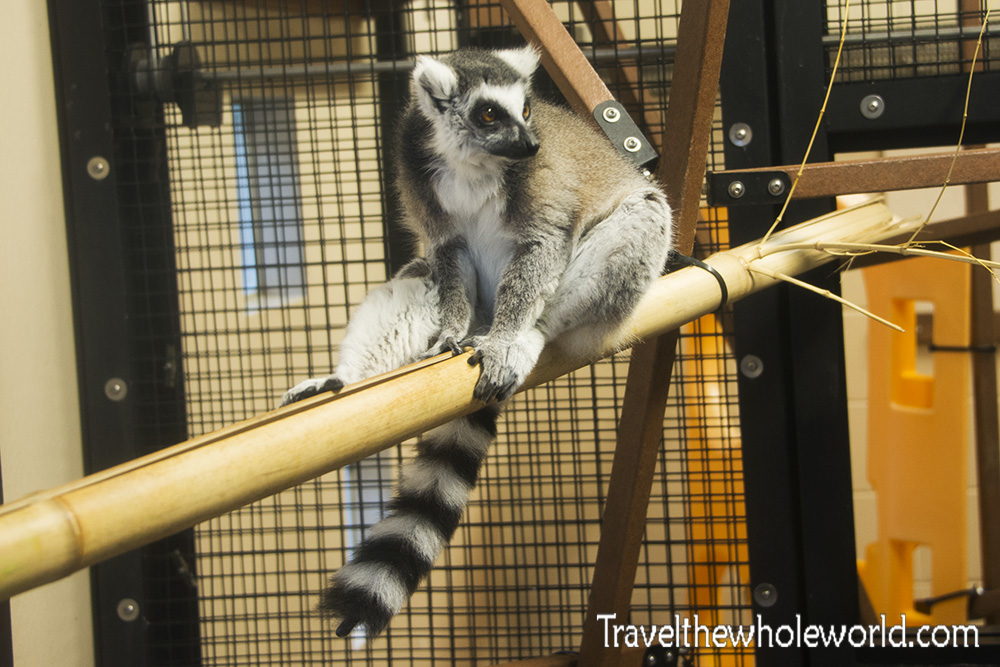 Without question my favorite place to visit in the Raleigh area is Duke University's Lemur center. These guys at Duke have the largest collection of lemurs in the world outside of Madagascar. At the time of my visit, I had been planning to visit Madagascar in just a few more months. Because of my misadventures on Mt. Everest, I have to delay Madagascar for a year. Anyway though, the point is I was very excited to visit since lemurs was one of the main reasons I had wanted to visit the country. The photo above shows one of the most famous of over 80 species of lemurs. This is the ring-tailed Lemur.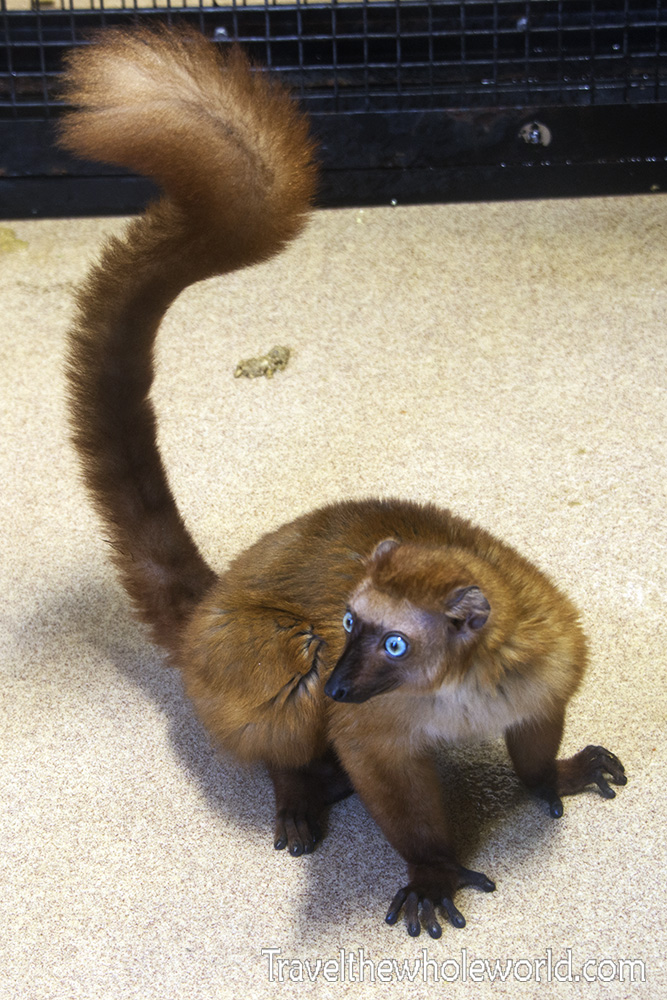 Almost everyone has seem photos of the ring-tailed lemur. I had never seen the blue-eyed lemur until my visit however. There are about a dozens species of lemurs here at the center. The purpose of the center is for research, and in order to try to keep lemurs acting as natural as possibly they are never handled by humans. So if you're wondering there is zero chance for you to hold a lemur or get in the same room with one. However the large glass windows they have make them easy to view. I had most been looking forward to the infamous aye-aye. This type of lemur is nocturnal and sensitive to light. For that reason they are kept in dark rooms with only this red lighting for viewing purposes. It's nearly impossible to photograph them but you can certainly can get a good view. This guy was one of the most active lemurs I saw, running around and climbing in his enclosure. The chance of seeing an aye-aye in the wild would be next to impossible since they are so rare. Beyond that, they only come out late at night and live high up in the trees. This is probably the closest experience I'll ever have with one!