The Niger River & Sahara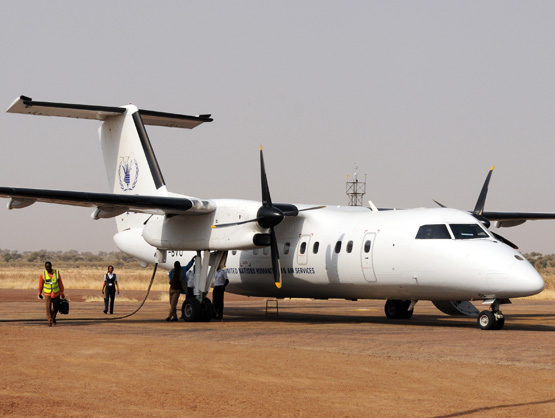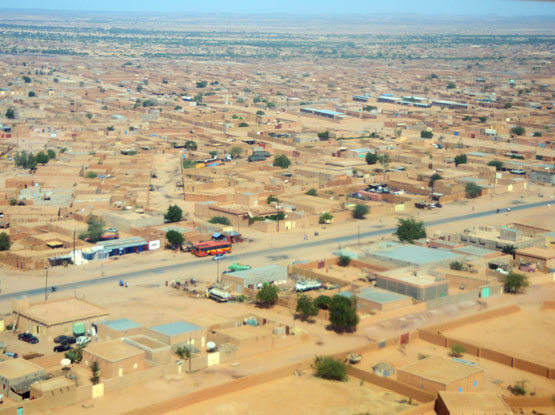 I entered Niger by driving from northern Nigeria into Zinder. From Zinder I had intended to do a horrible 15 hour bus ride to the capital of Niamey. I was told I'd have to be at the bus station at 4am and would normally depart around 5am getting to the capital in the evening. Domestic flights from Zinder are no longer in service, but by chance I got in touch with someone from the UN and was able to get a lift to the capital! The flight flew from Zinder then north to Agadez pictured above. From Agadez to Niamey it was mostly nothing but Sahara desert seen below. Agadez itself is an important place that I'd like to visit on another trip to Niger. From the plane I was able to see their famous mud brick tower that seemed to rise several stories above all the other structures. Agadez itself is considered safe, but the surrounding area is known for bandits and rebels. Supposedly the government won't even let a foreigner travel without an armed escort in this region of the country.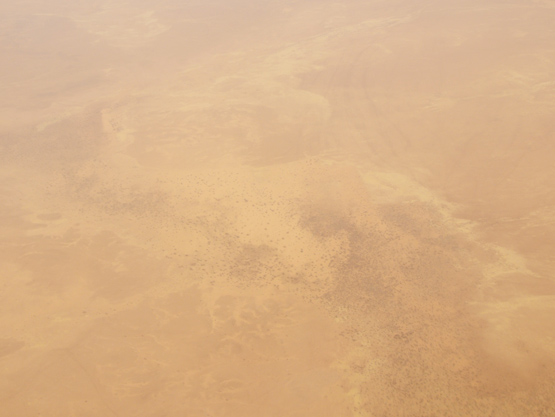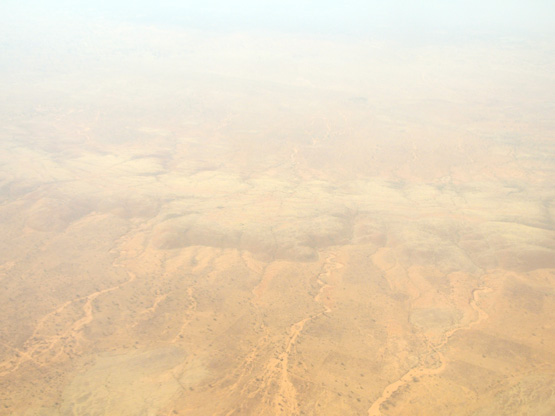 The Niger River & Beyond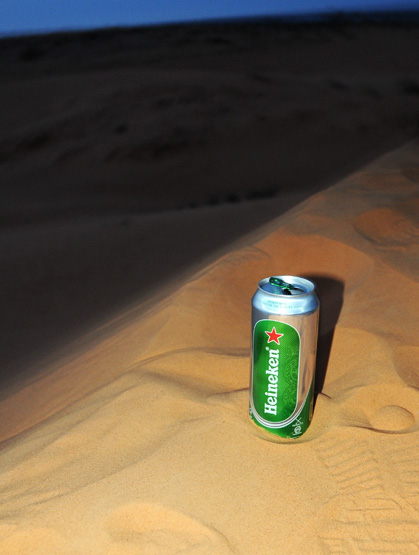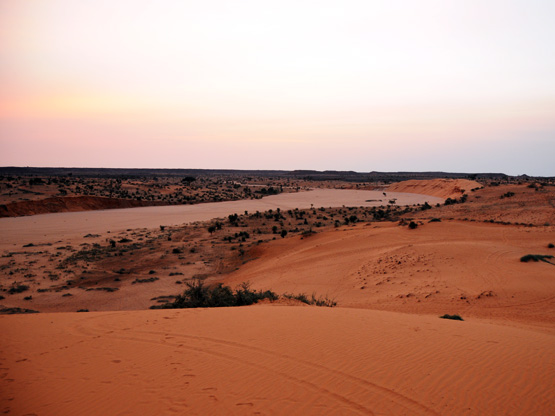 Most of these trips were close to the capital Niamey. The closest was a fun getaway to a local hangout spot in the sand dunes. I stayed with some great people in Niamey and met people from the US, France, and Lebanon. One evening I went to the sand dunes and enjoyed a few drinks while the sun set. The dunes seemed to be a popular and relaxing spot to visit with expats living in Niamey.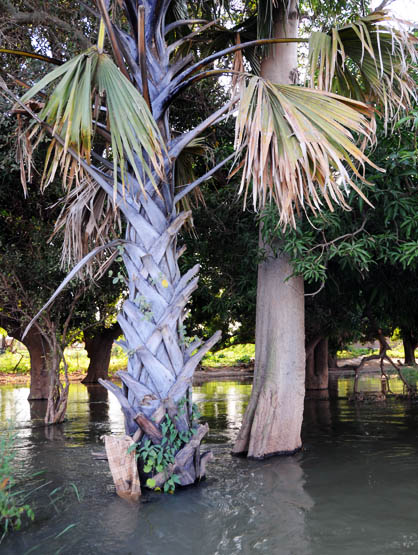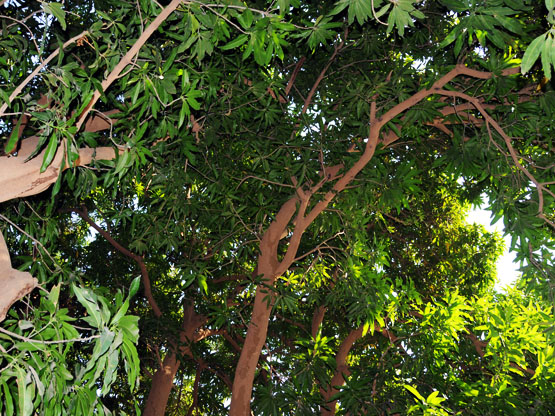 Without question I loved the sand dunes, but equally amazing to me was the Niger River that passes through Niamey. Most of my trip so far had been spent in dry desert towns like Abuja, Kano, Zinder and now Niamey. Taking a boat down the Niger River during the right time of year will put you under some lush green vegetation and you'll pass by some small mangrove trees. Below are some more shots along the river.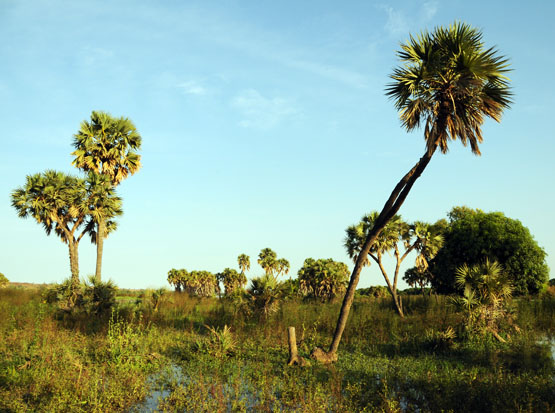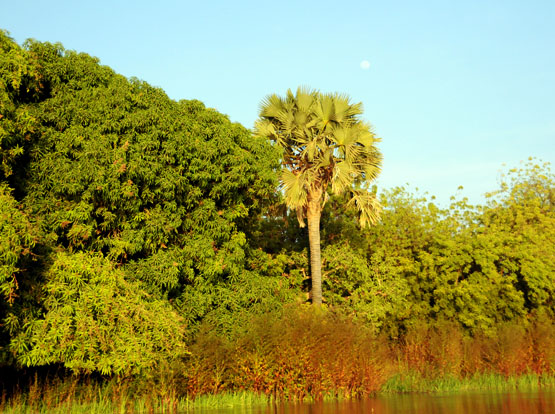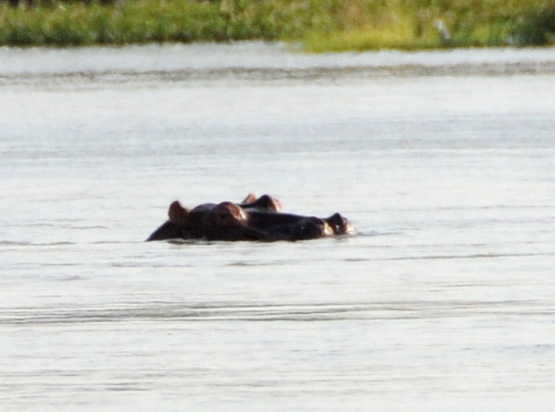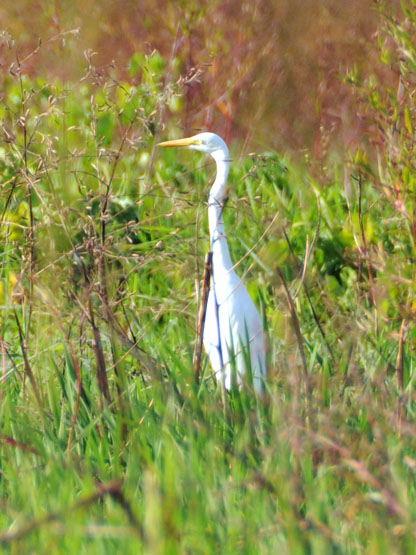 Another highlight is seeing wild hippos in the Niger River. Most of them are going to be at a distance; this shot above was taken in full zoom. I did a boat ride with several expats who were living in Niamey. The boat we were in seemed like it wouldn't be much of a challenge to knock upside down if we got too close to a hippo so it was probably better we kept our distance. I saw a few other species of birds such as the white heron on the right. My understanding is that there are no crocodiles along this section of the Niger.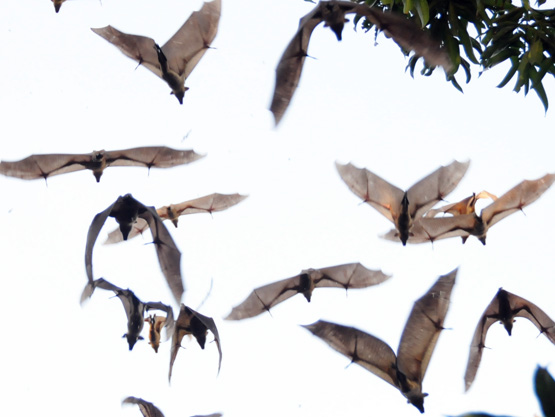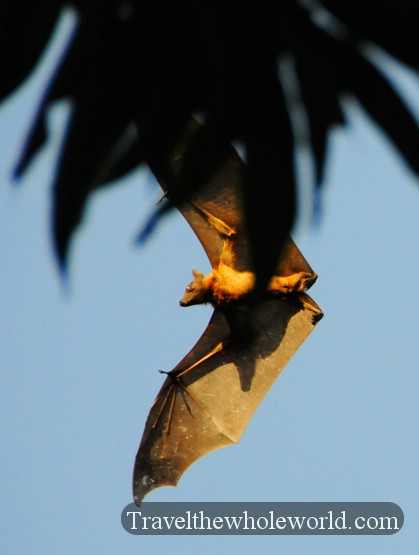 I had already seen the flying foxes or fruit bats in the Niamey, but while along the river I came across another large group of them. This time I didn't have an annoying security guard to tell me to leave so I could take all the photos I wanted.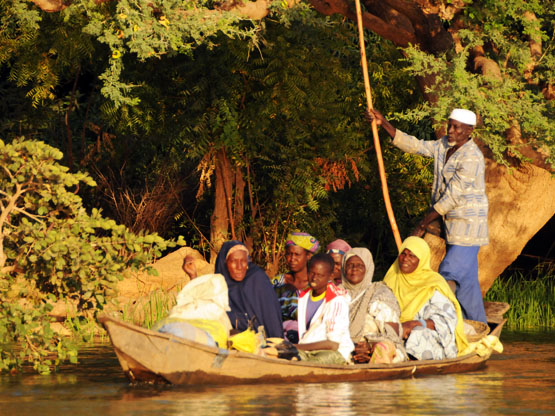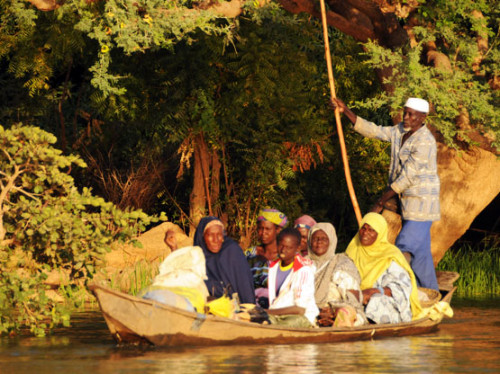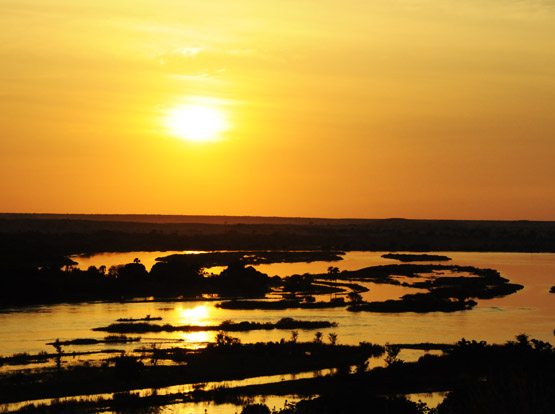 The final part of the day was taking the boat back to the shore and having a relaxing time on top of a plateau overlooking the sunset on the river. One of the people that lived here was actually a DJ from France and had brought some live music.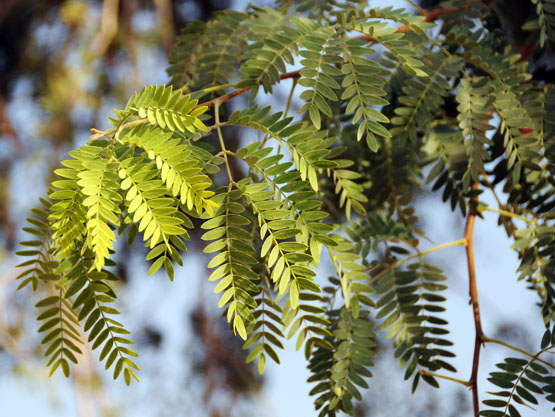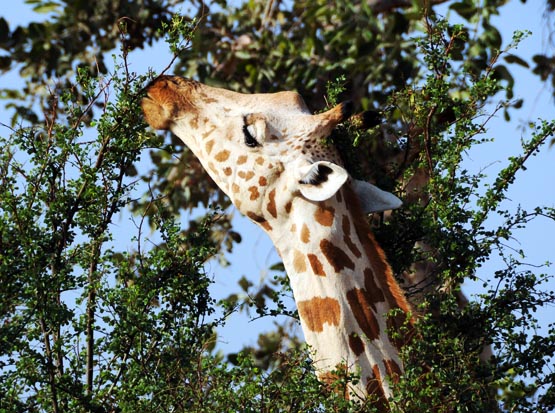 A major highlight not just in Niger but also in this area of West Africa is visiting the region's last remaining giraffe herd. Hundreds of giraffes live in a protected area about an hour or two out of Niamey. There are no lions that live here so the giraffes don't have any natural predators to worry about and get the easy life. On the upper left is a photo of some of the leaves that the giraffes spend most of their time eating. As the tallest animal in the world their long necks make it easy for them to reach places that most other wildlife wouldn't be able to reach.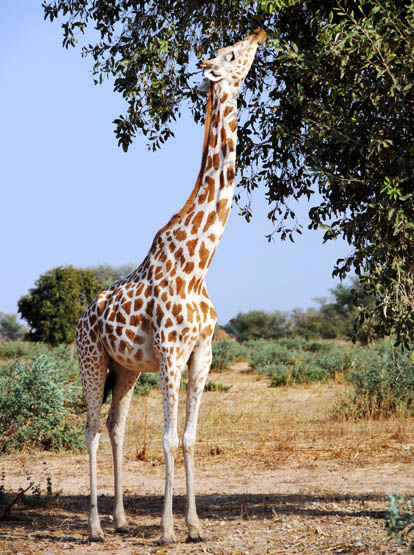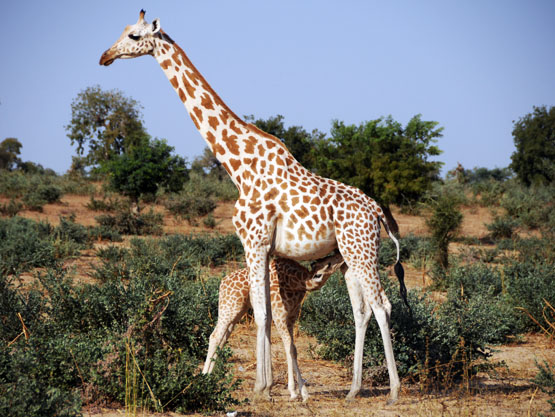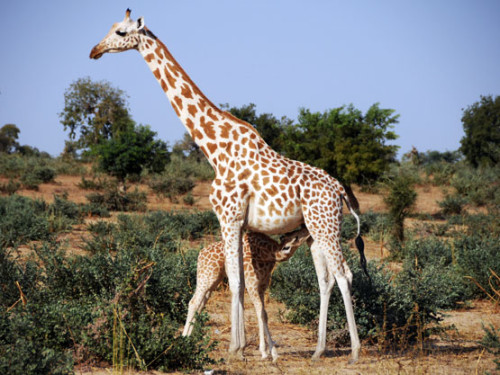 The giraffes were spread out, but I had seen a group of about five of them. The giraffe on the left was a large adult and was with a few younger giraffes as well as a baby. The baby seemed to be pretty large so I was surprised to see it still being nursed by it's mother. You're required to take a local ranger with me who explained the baby giraffe was between one and two years old.