Visiting Taxco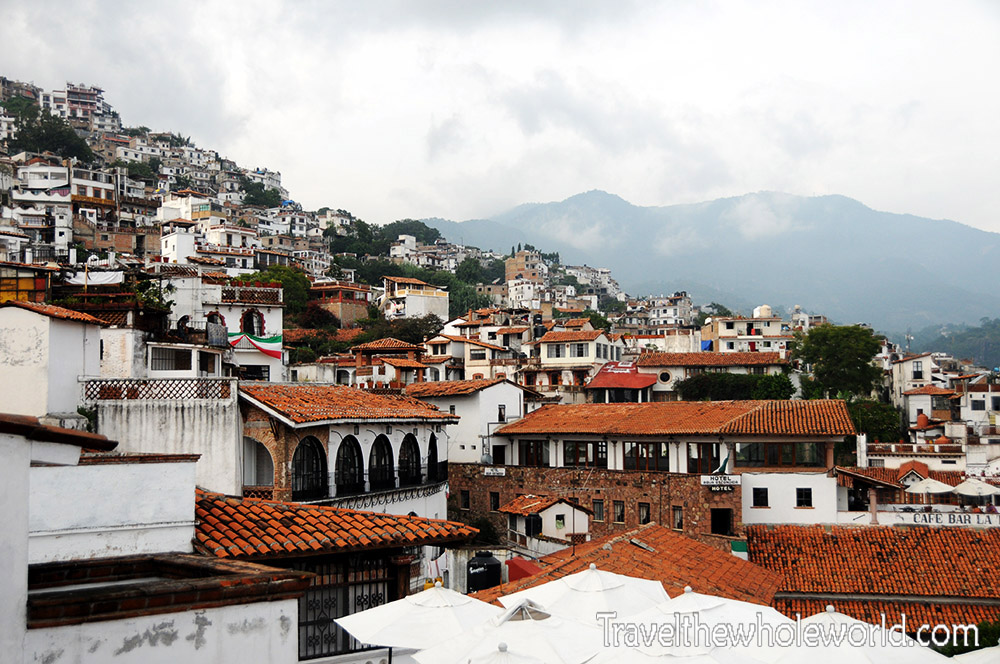 My road trip from Mexico City led me to the beautiful city of Taxco. Like Cuernavaca, Taxco is famous for its perfect weather. Taxco is also the home for many Mexican celebrities and the elite. This photo above was taken from one of their rooftop restaurants. Below you can see a narrow street in the city center.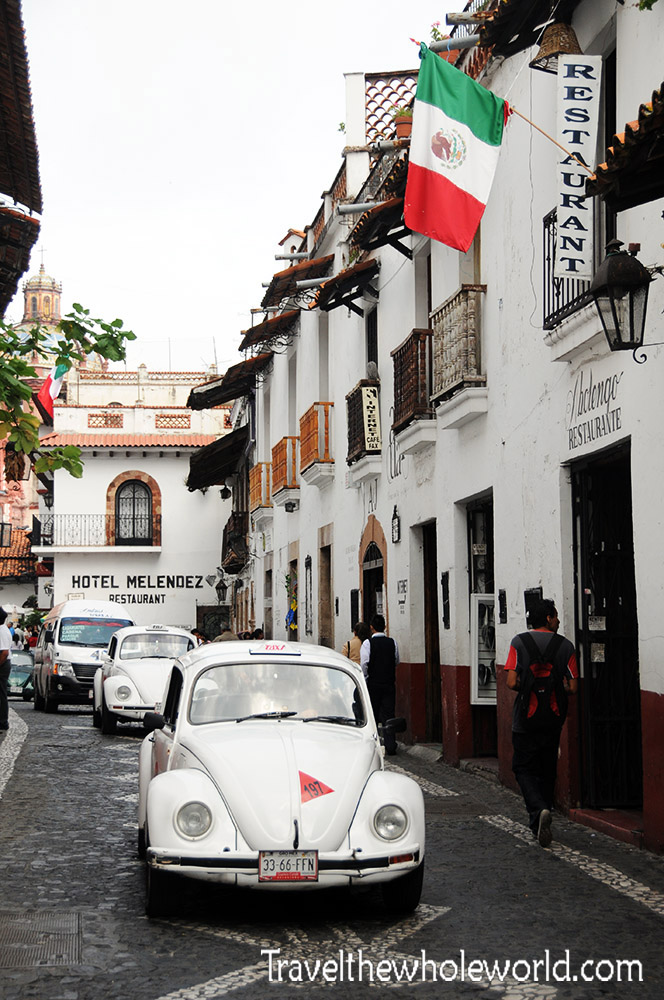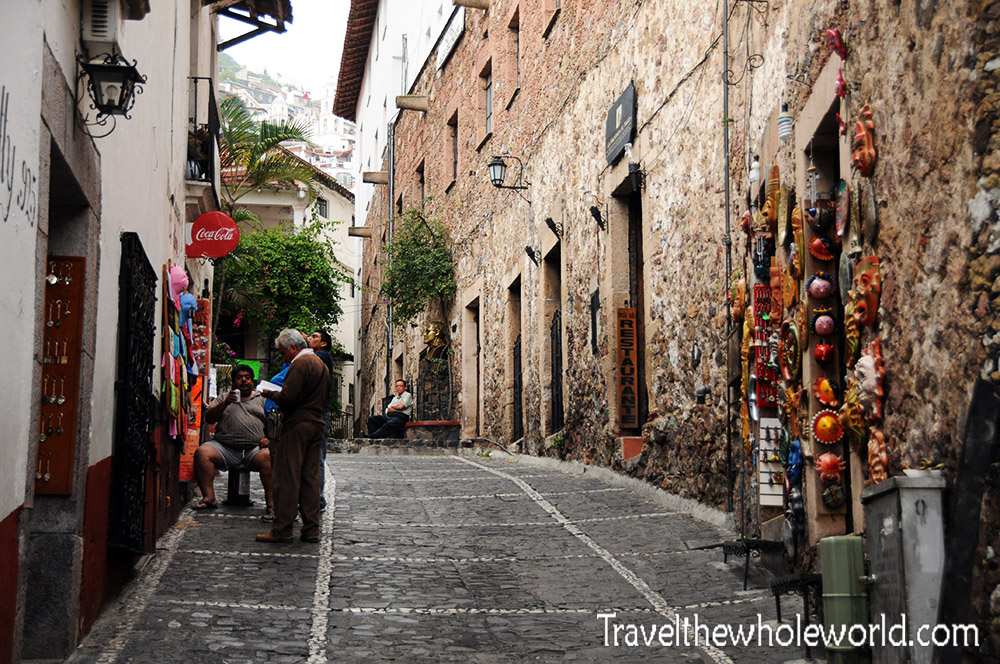 If you visit Taxco you'll immediately notice that there aren't any modern like buildings here. In fact, the historic town is protected by a law which requires all buildings to be built in colonial style. This even was applied to a gas station I passed by in the city! If you notice the Coca Cola sign above you'll see the city isn't immune from a bit of commercialization. While I think for the most part it does do a good job avoiding it, there is still a McDonald's here.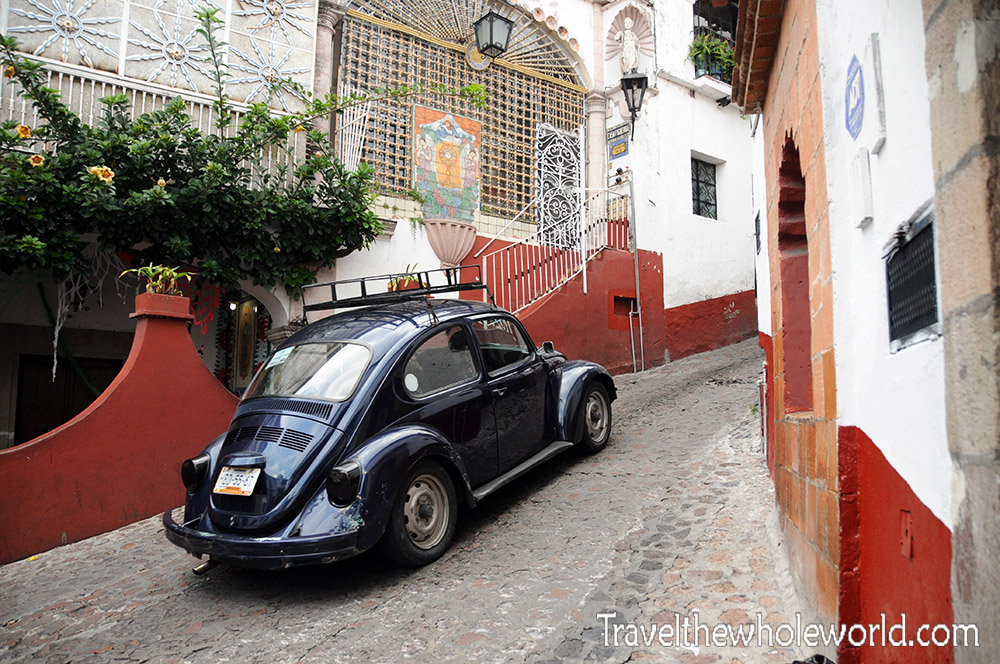 It almost seems as if there is another historic law that applies to cars. The majority of the cars here are the classic beetle. Even if you're walking down a small steep side road, you only need to wait a minute and one will pass you by. Some of the side roads here are so small that only one car can pass at a time. I'm sure when the city was created they hadn't considered cars that would come half a millennium later.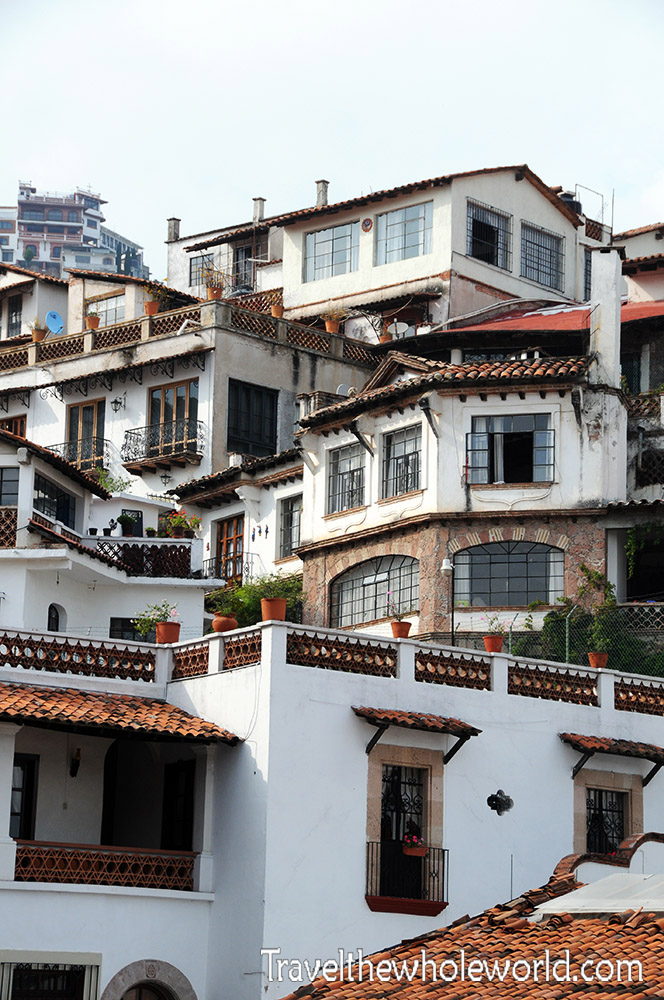 Taxco is definitely one of the most beautiful cities in North America. The photo above shows the some of the houses in the city. Below was a door that belonged to a large elegant building. I'm not sure what it was for but it was clearly important. Because Taxco was built on difficult terrain, the city's narrow and windy roads make sudden drops and random turns. This makes it all the more interesting for those exploring by foot!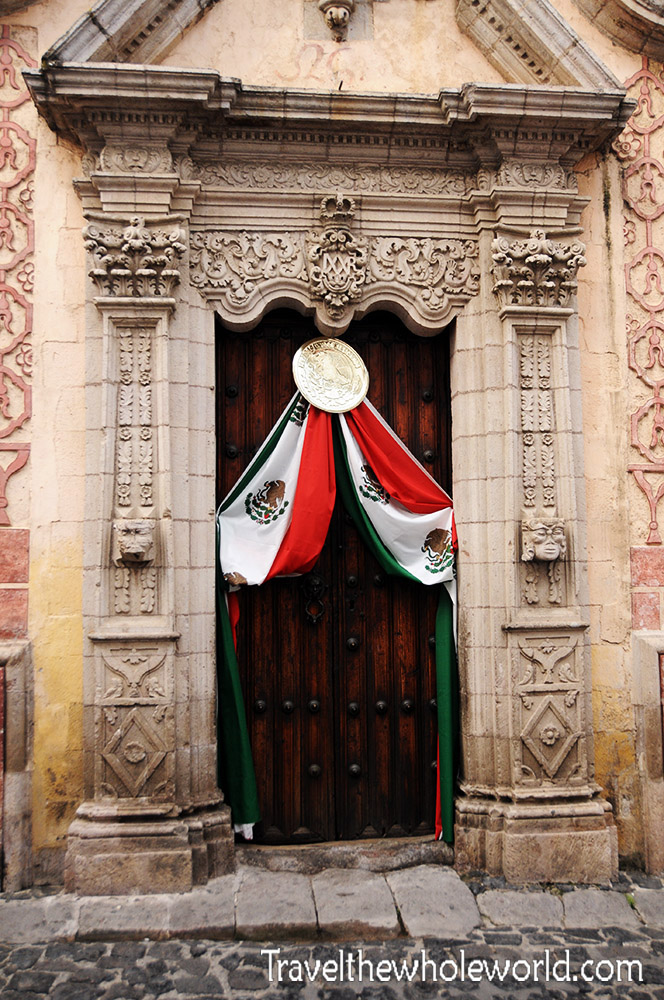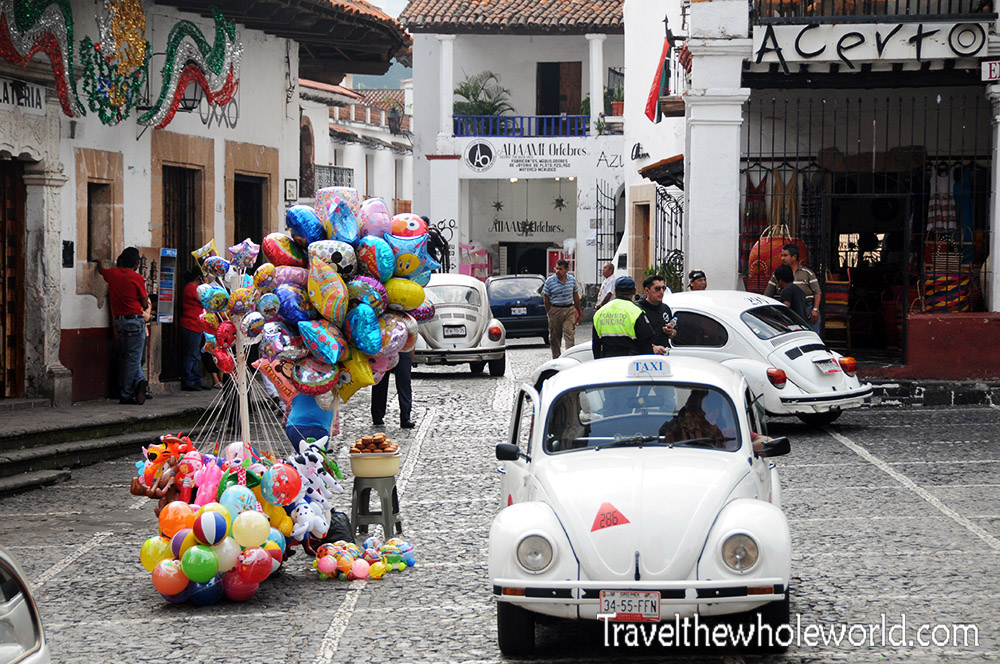 The downtown area of Taxco is pretty small but also very lively. There are plenty of great restaurants, shops, and events going on. There's no shortage of taxis here, so if you don't feel like walking you'll have no trouble getting around the city. Above is another shot from the city center. Below shows a man getting his shoes shined in the main square.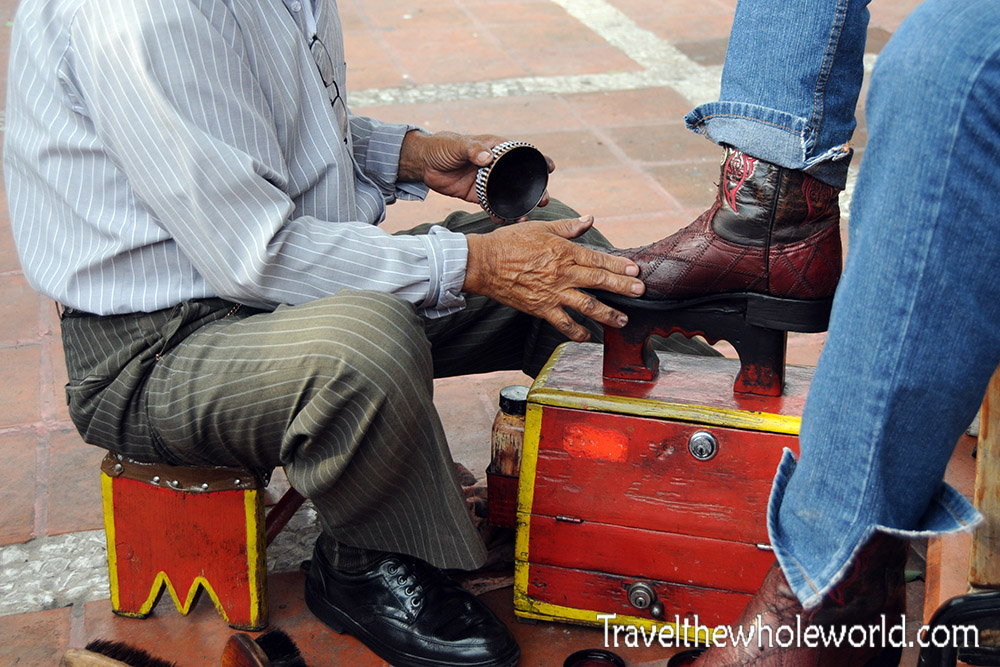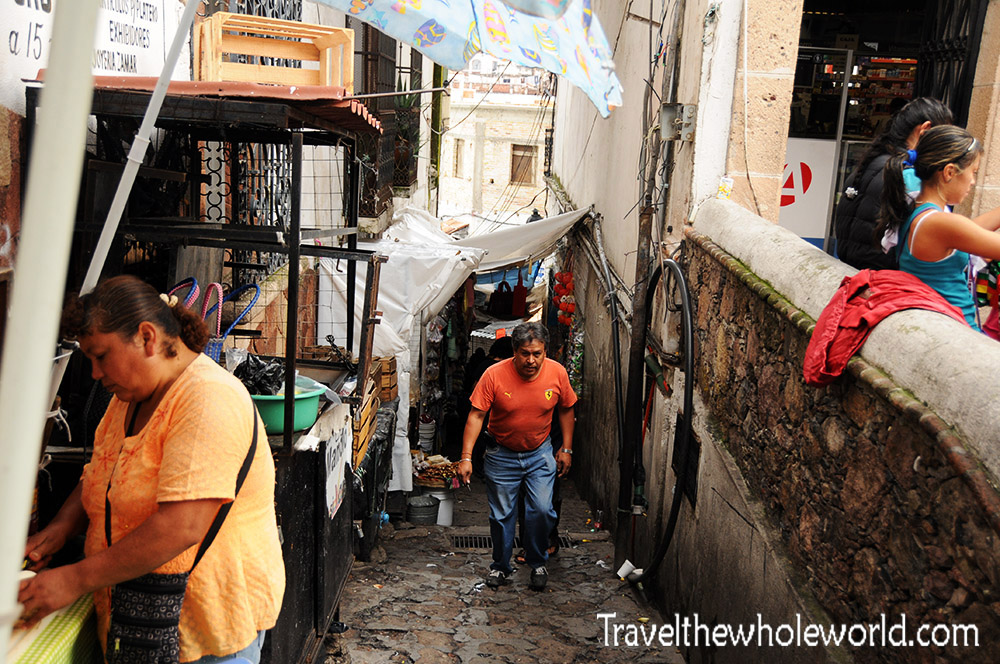 This photo shows one of the random alleys I went down. You can see that despite how narrow some are, they still have have small shops and items stored alongside.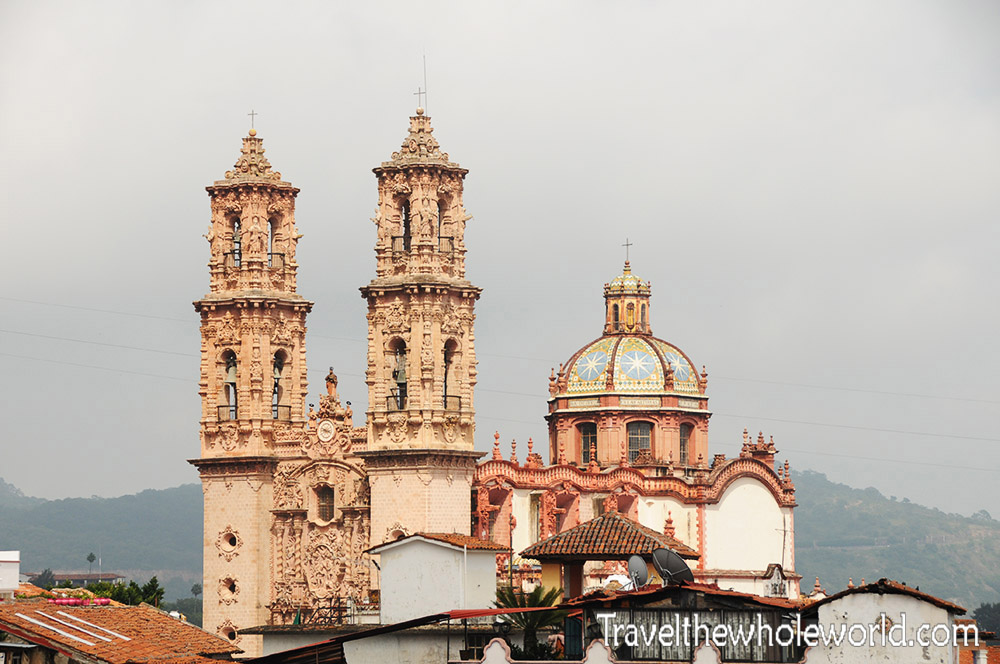 From most parts of Taxco you can see their beautiful Santa Prisca cathedral. I was never able to find the official height, but you can often see it rising above the surrounding buildings. One of these photos was taken from a roof top of a restaurant I went to and another was taken from a hill higher up in the city.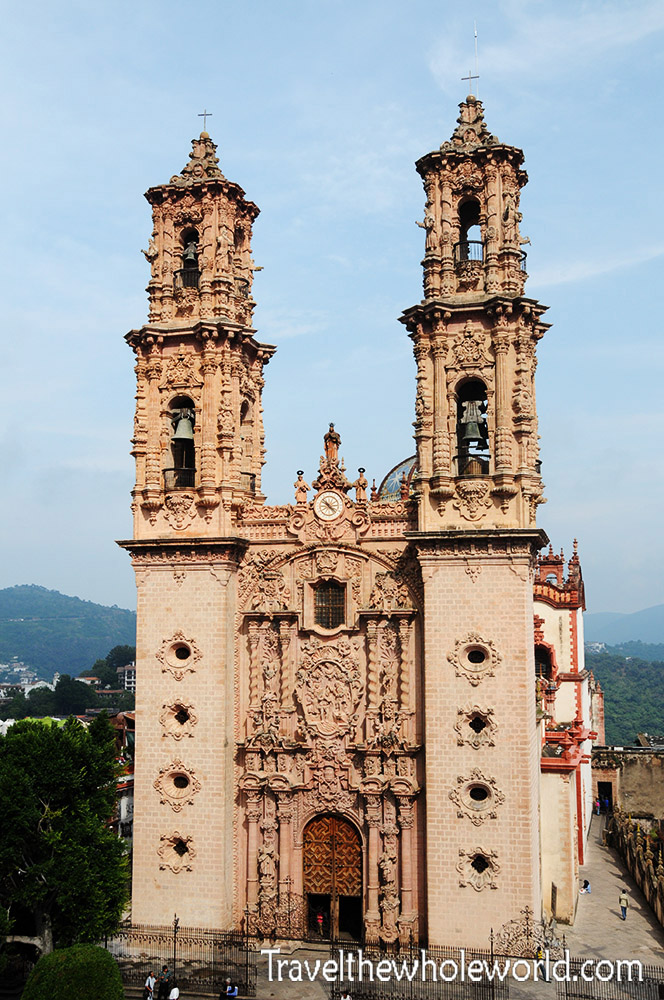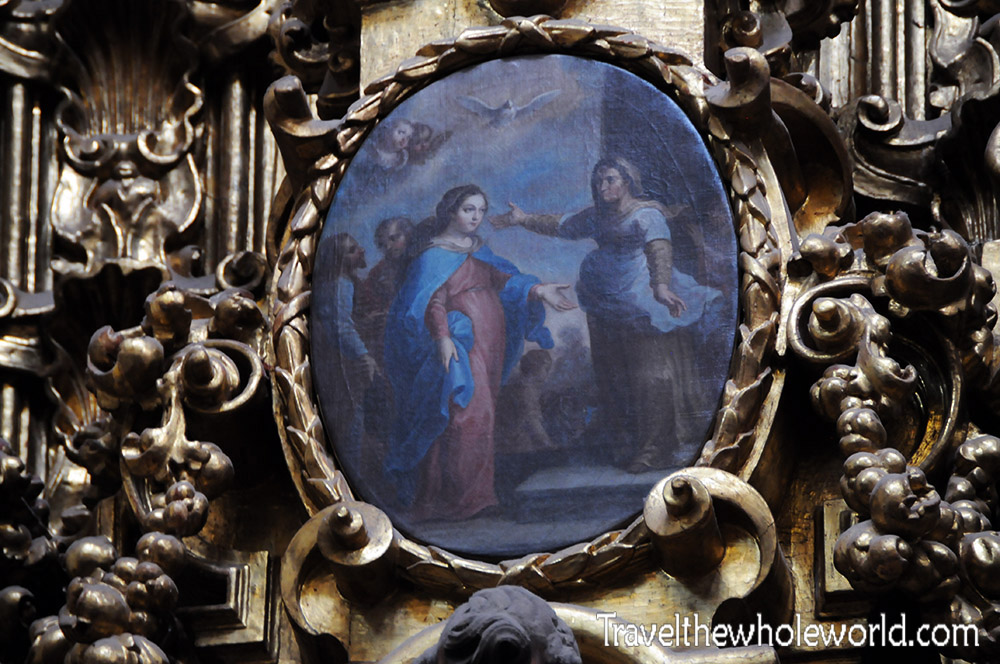 Santa Prisca was built in Mexico by Jose de La Borda in the mid 1700's. My understanding was he wasn't a very religious man but became rich in the silver mining business. He was perhaps one of the richest people in Mexico at the time and decided to donate a large sum of his money to build this church. For 50 years it was the highest building in Mexico until being surpassed by another church in 1806. Inside the cathedral you'll find many paintings and interesting artifacts. This painting above is a rare image of the Virgin Mary shown pregnant. Below are some of the original wood works in the church.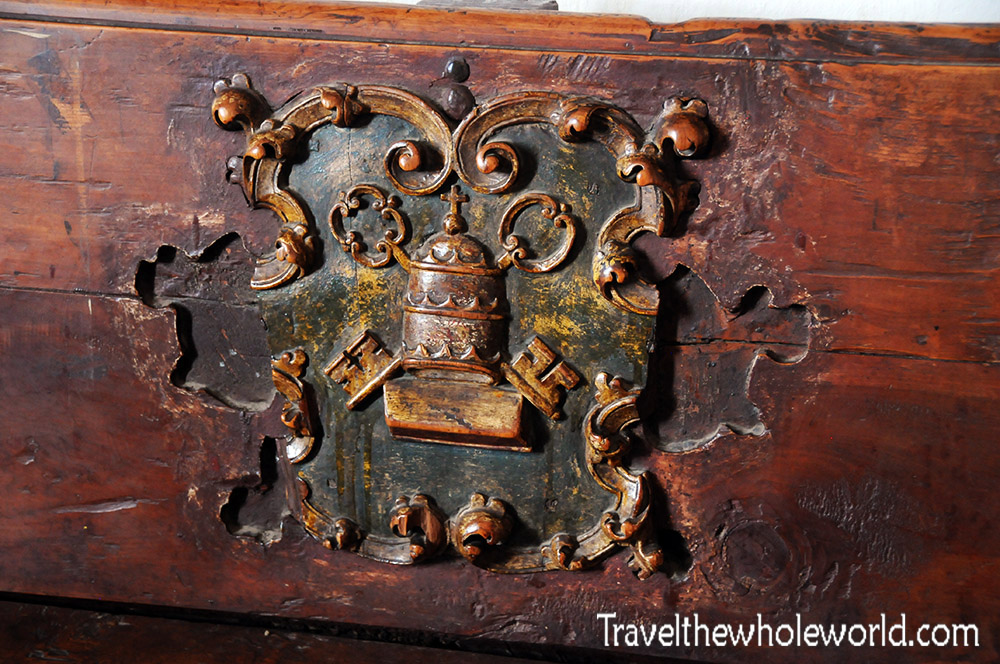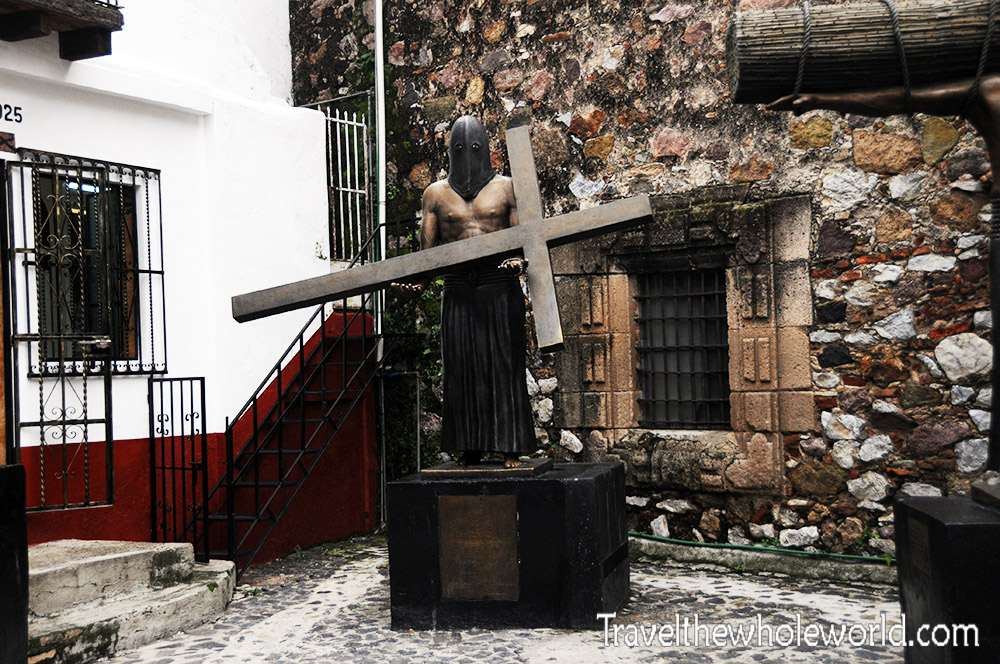 These last two photos were from separate parts of Taxco, but both seem to show some of the harsh ways early Europeans spread Christianity in the New World. I don't know much about the story in the photo above, but I know for sure the painting below shows a religious leader from the Spanish Inquisition. A man from Taxco told me how these people were feared because of their power and ruthlessness, and that was likely why the artist painted the man with such a cold stare. The Spanish Inquisition began in the 1400's with a goal of converting natives to Christianity. Those who refused or were caught secretly practicing other religions were severely punished. The numbers are nearly impossible to know, but the ranges of those killed by the Spanish Inquisition range from a few thousand to over 100,000 deaths. In 1569, a tribunal was set up in Mexico City to judge people who were thought to be non Christians or blasphemy.