Visiting Cuernavaca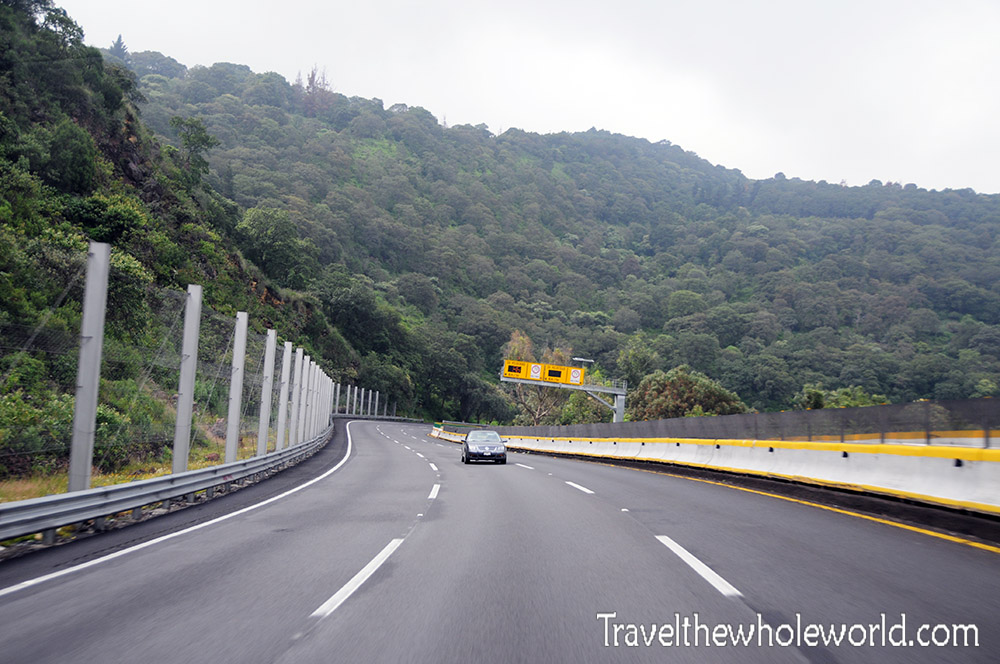 After visiting the pyramids and Mexico City, I did a short day trip about two hours southwest of the capital. It didn't seem to take too long getting out of the city and into the country side. All the locals here complain about traffic, but compared to countries like India or Indonesia I didn't think traffic was too bad here. Immediately after leaving the city limits I found the roads were empty and clean. They look bran new but their level of smoothness is definitely not up to par. At the time I was taking classes and figured I could knock out some homework on the drive. The road was so bumpy that it was pretty much impossible to write. Come to think of it, maybe the roads were fine but the bus I was in had no shocks.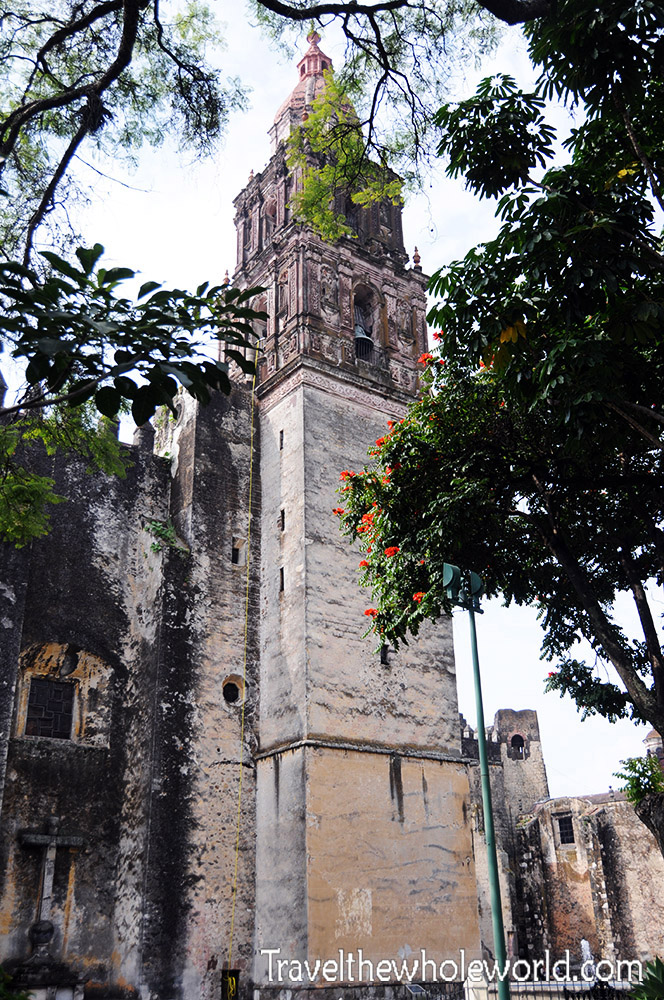 My first stop on my road trip southwest was at the ancient city of Cuernavaca, nicknamed the City of Eternal Spring by a Prussian explorer in the 19th century. The city is known for its near perfect year around weather. Cuernavaca never gets too hot or cold and is usually blessed with sunshine. I didn't plan my trip to this city at all. It wasn't until I left Cuernavaca that I realized all the historical places that I missed out on. I did make it to one of the most important places which is the Cuernavaca cathedral.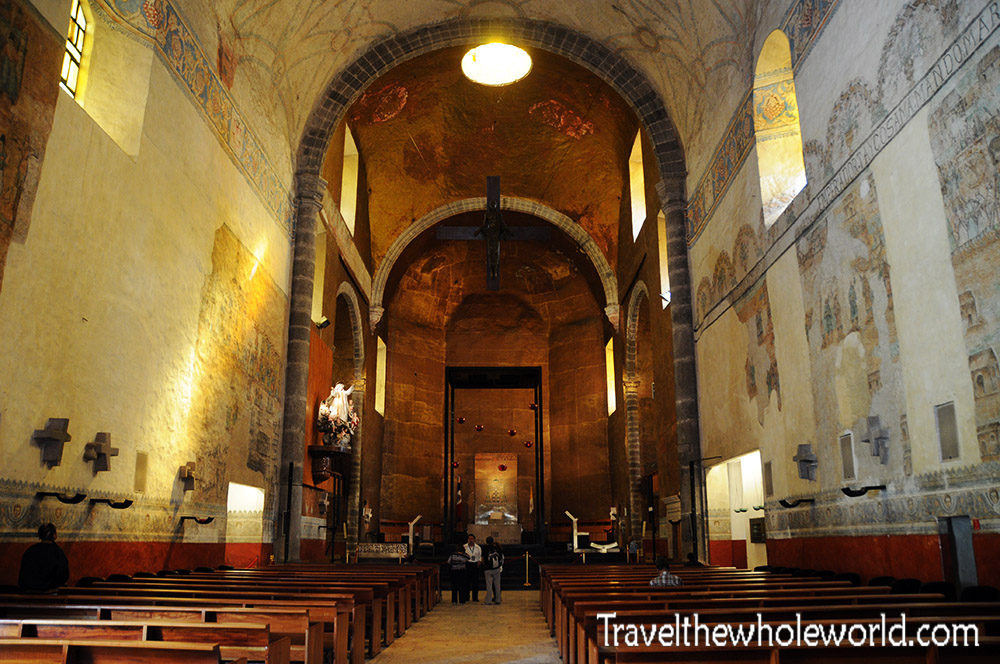 Cuernavaca Cathedral was built nearly 500 years ago. The cathedral is so large that it was difficult to get a decent photo of the main structure while on the monastery property. The photo above shows the inside of the cathedral.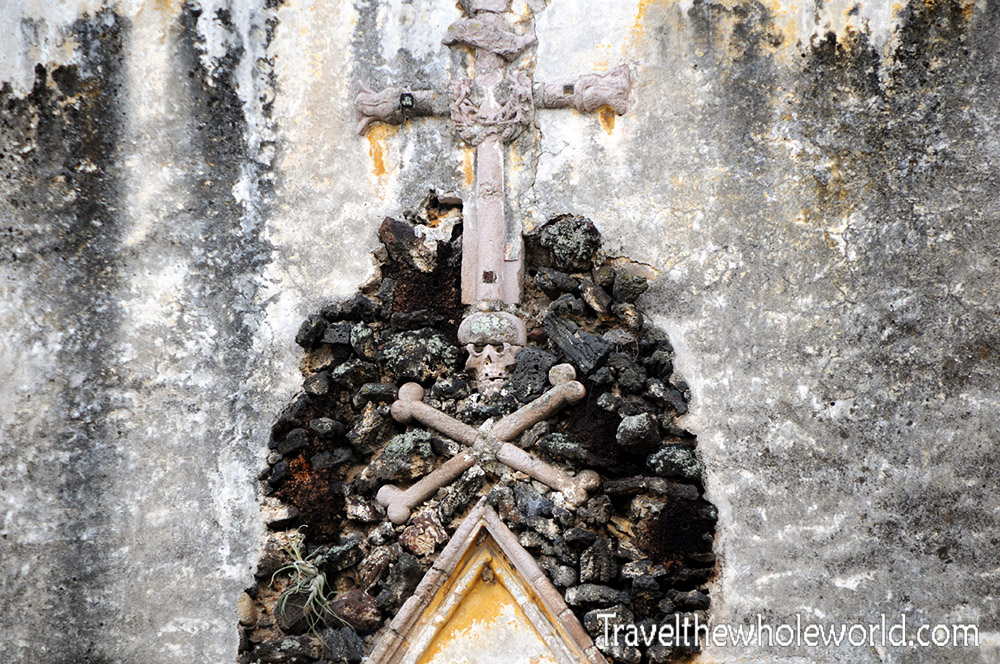 Something unique about this cathedral is that it also was influenced by local indigenous religious. The skull and bones for example decorates the entrance of the cathedral. I was told that it was influenced by some of the native American religions from this region.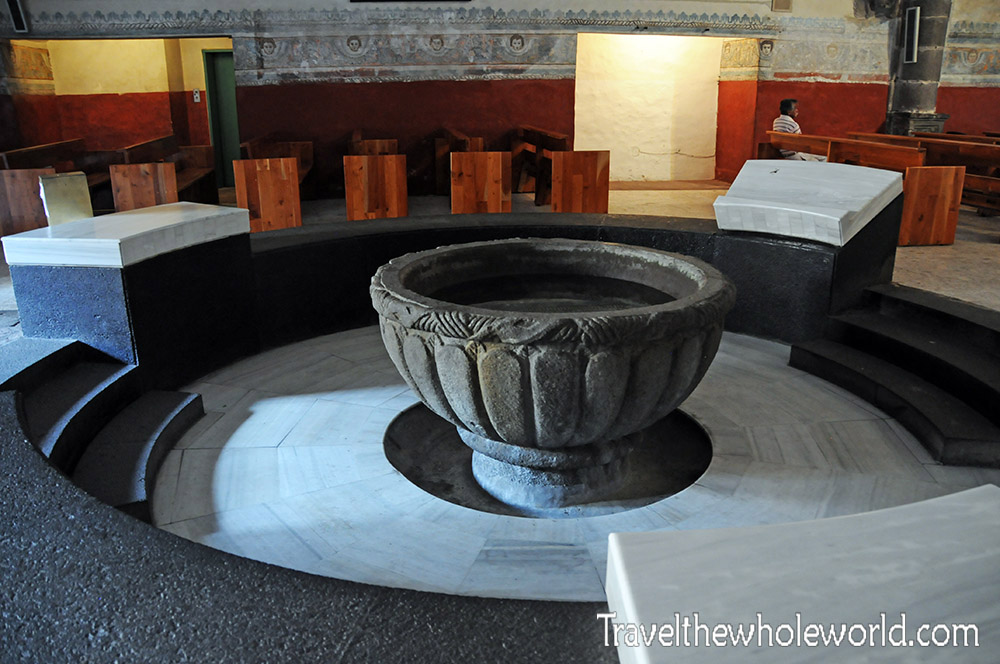 Hundreds of years ago the natives in the area were forced to convert to Christianity. This large bowl has been here for centuries and was were natives were baptized. It is actually still in use today.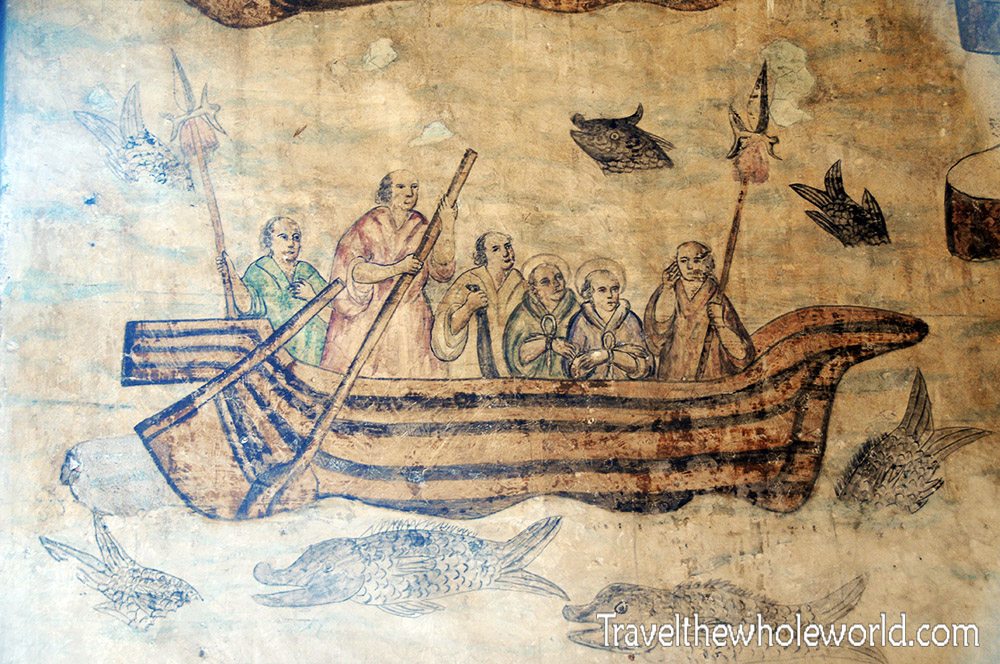 These last two photos are from the cathedral. The fresco above shows sailors who had traveled west from Mexico to trade with nations in the Pacific. This trading took place sometime in the 19th century. The angel below I believe to be much older. I'm unsure of the date, but I was told it was completely restored. While I definitely did a good job exploring the cathedral, other places I missed out in Cuernavaca was the Palace of Cortes, Teopanzolco archaeological site, a few museums, and even a waterfall. Next time I won't make that mistake again!