Visiting Annapolis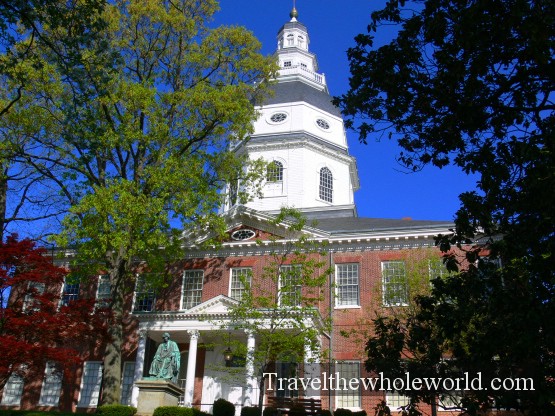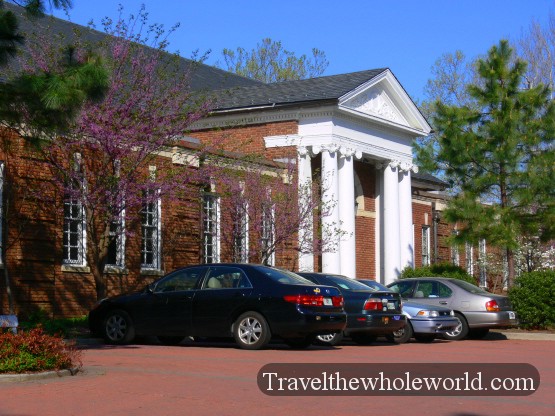 The capital of Maryland is Annapolis located in the eastern part of the state. Annapolis is a small city but is rich in history. On the upper left is the Maryland State Capitol building. To the right is St. Johns College, which said to be the third oldest college in the United States.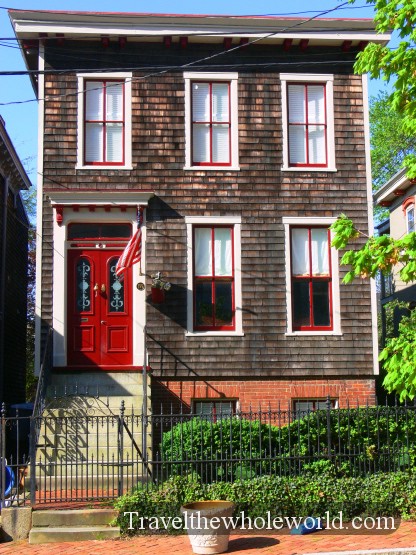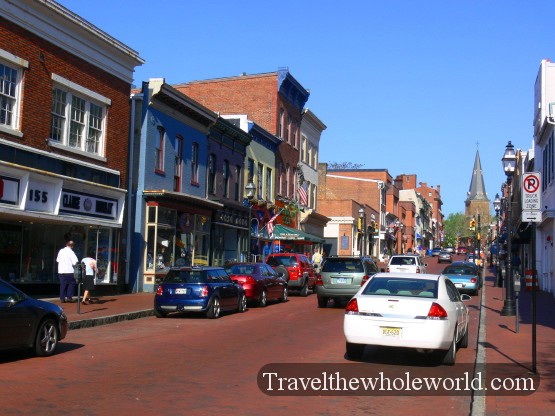 On the left is an older house seen in Annapolis, to the right is the shopping area just outside the waterfront. You can see that Annapolis has the quiet small town feel to it.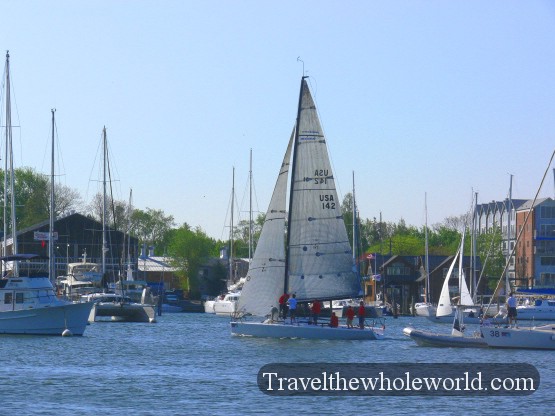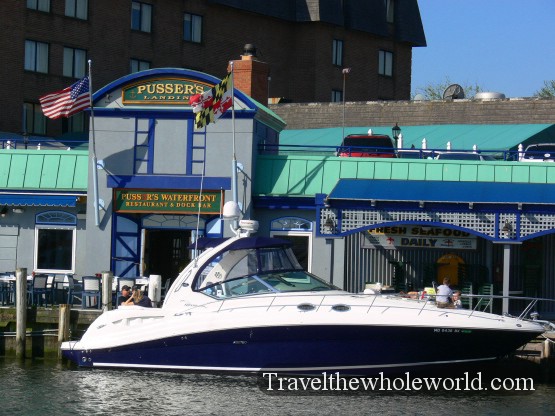 Annapolis is also said to be America's sailing capital. Sailing was popular in this small city as early as the 1600s, so most of the infrastructure was built to help small sailing boats. On the left is a sail boat in the harbor, on the right is an expensive boat docked right at a restaurant.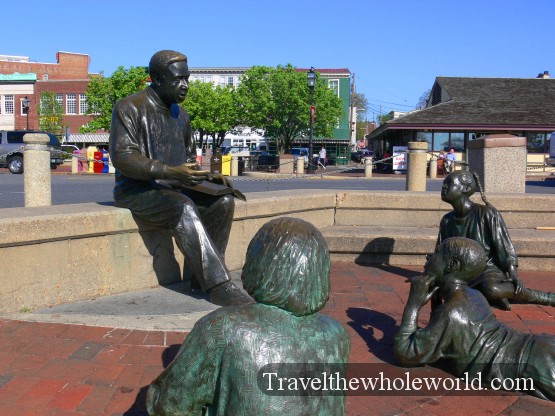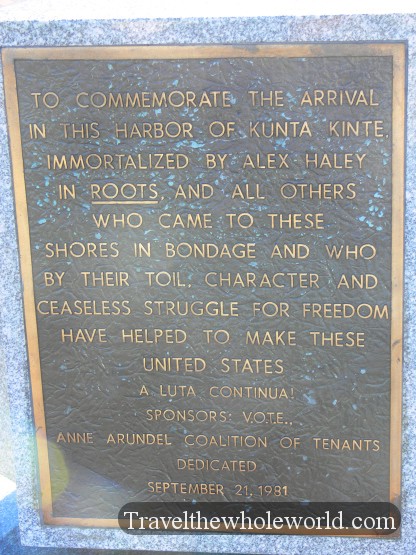 Annapolis was also a very important port in the New World for both imports, exports and as well as slavery. Many slave ships coming in from Africa stopped here to auction off slaves to their new masters. Above is a memorial for Kunta Kinte, a slave who was also sold here and was made famous after one of his descendants made the story 'Roots'.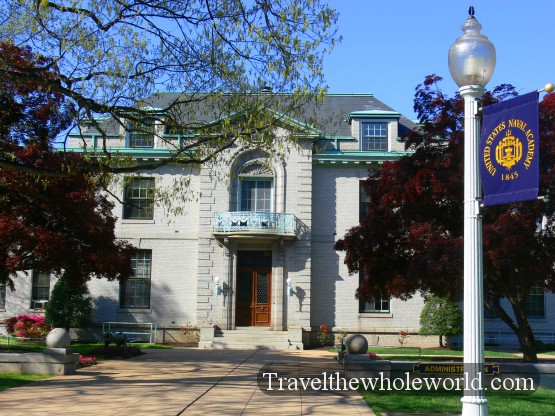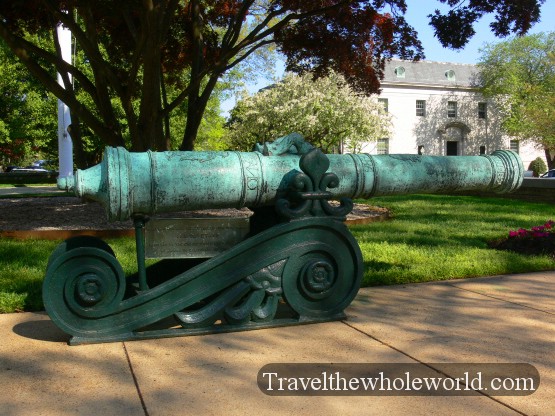 Maryland is also home to the United States Naval Academy, definitely the nicest Navy base I have ever seen. The building on the upper left is what most structures look like on base. On the right is a historic cannon on display that was captured during America's war with Mexico.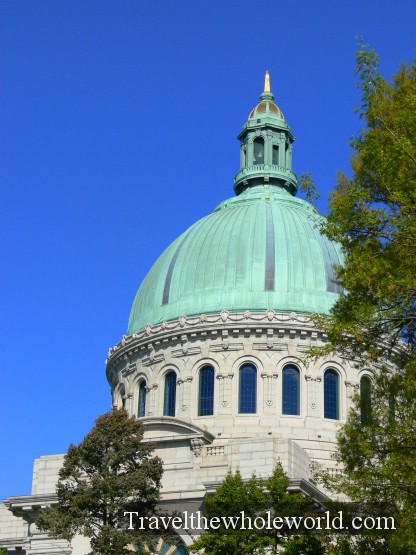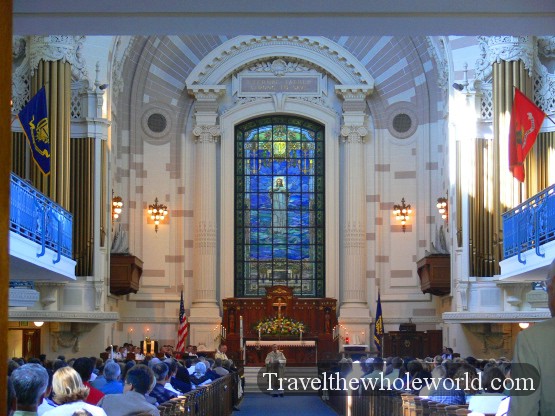 The chapel above is also in the Navy base and was founded in the 1904. The chapel's crypt is the final resting place of John Paul Jones who became famous because of his naval battles against the British in the Revolutionary War. John Paul Jones was the United State's most famous sailor and a hero during the revolutionary war, today he is known as the father of the United States Navy.