Hiking in Mutherthal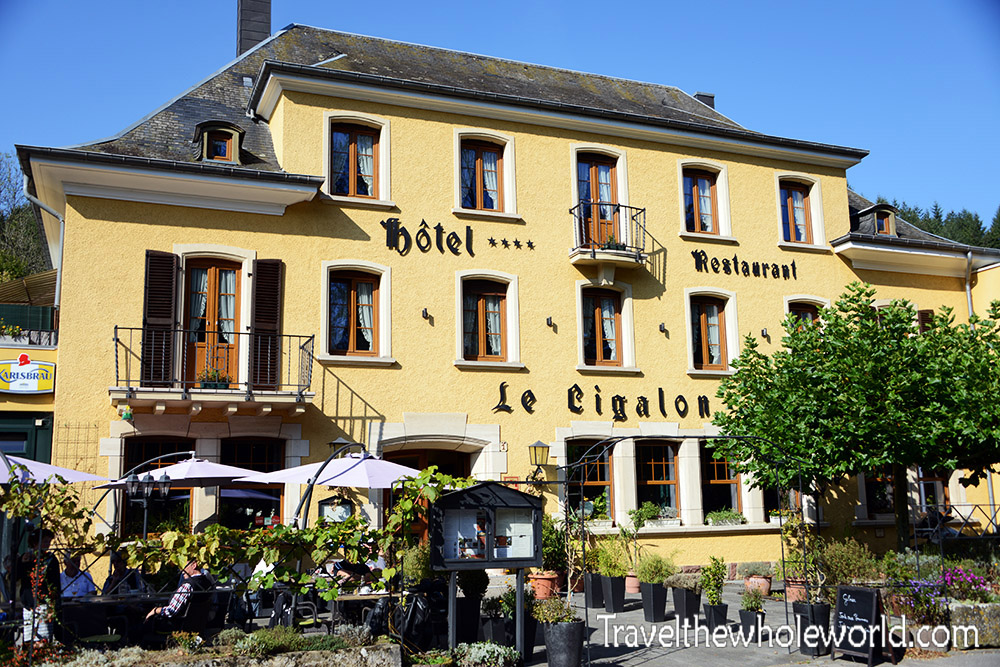 Mutherthal is a small charming town, but the real treats are the surrounding mountains and natural beauty. This area has been nicknamed Luxembourg's Little Switzerland. There are a lot of nice bed and breakfasts here and I imagine it'd be a perfect place to stay on a nice fall weekend. For me, I just stopped by and had lunch at the restaurant above before I began my hike.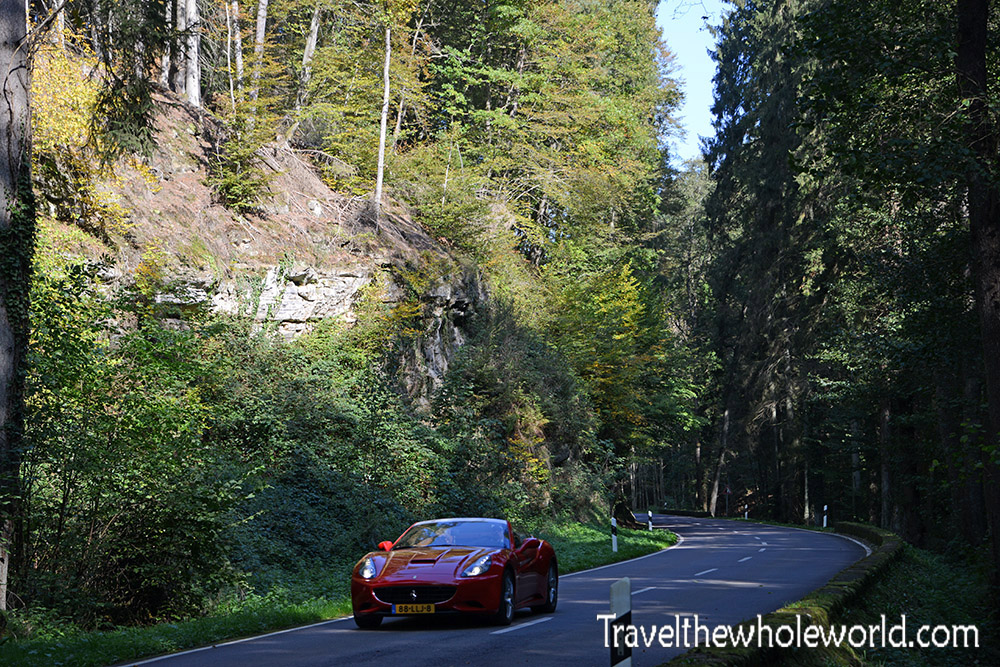 As someone who has climbed in Switzerland I can easily say that while the mountains here are nothing in comparison, they are nevertheless absolutely amazing! I mostly came here to go hiking, but even driving through the country roads was an experience. I saw a lot of sports cars and motorcycles passing through here as well, so it seems to be a very popular scenic drive.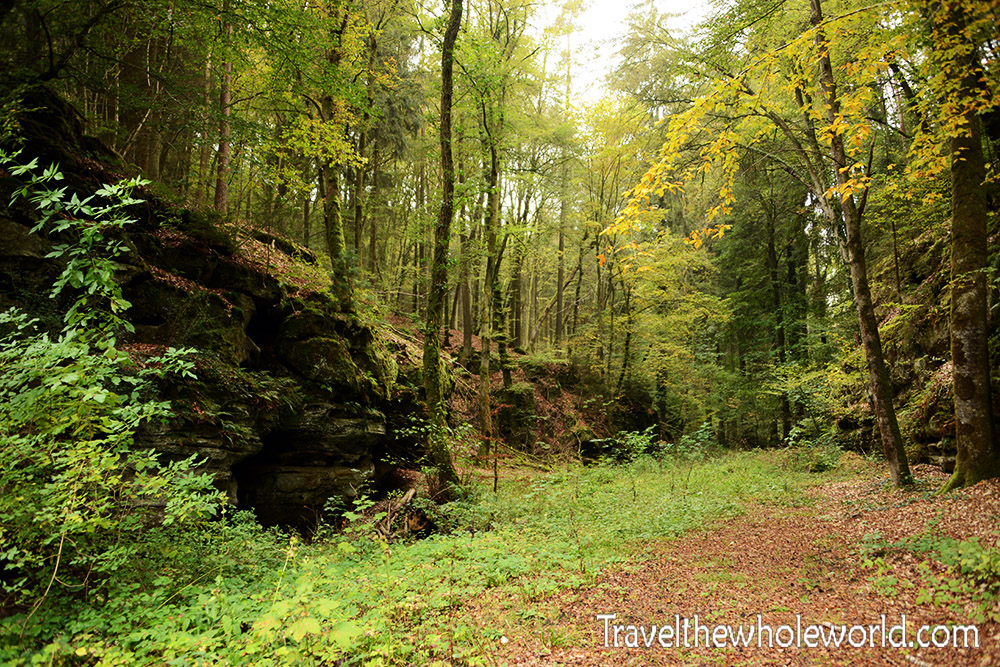 I visited these woods in early October and was hoping that by now the leaves would have been changing colors for autumn. It was still very green with only slight signs of fall here and there; you can barely see shades of yellow in a few of the trees. The photos above and below show some of the interesting terrain.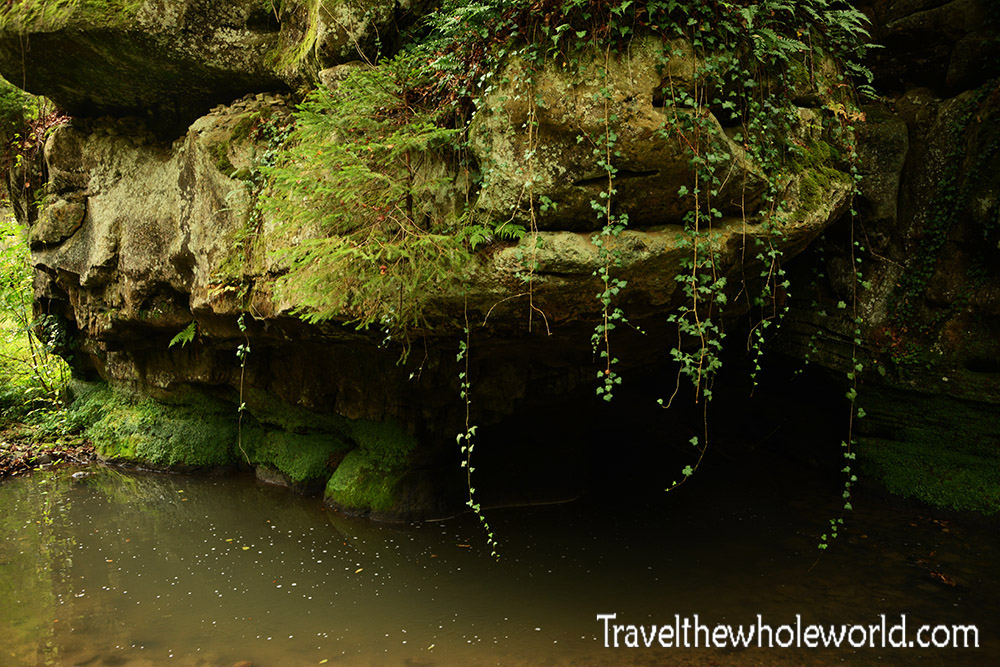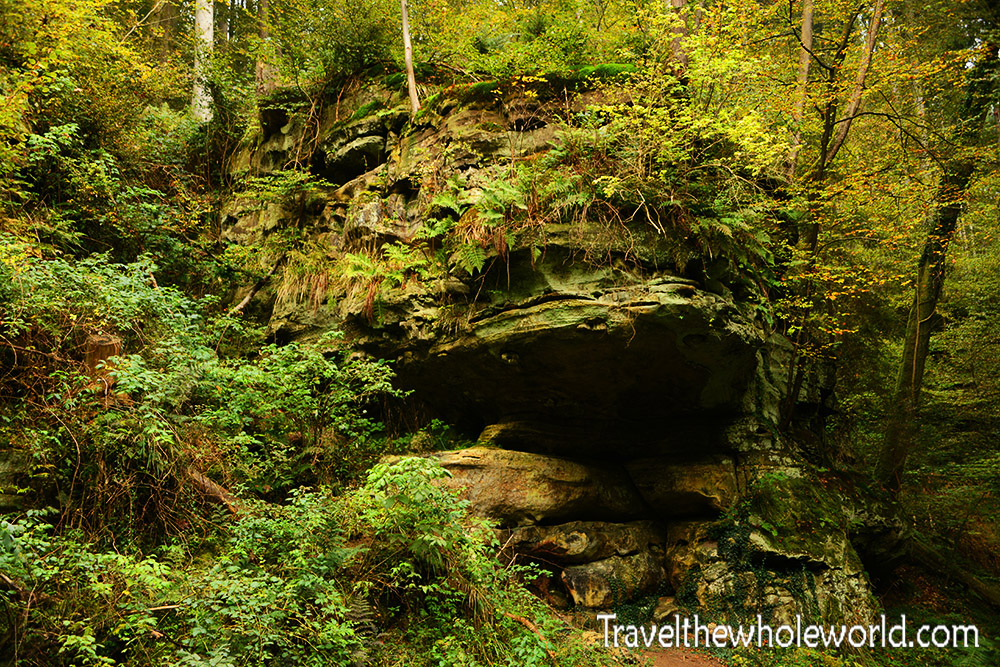 Luxembourg's Little Switzerland gets its name from the steep rocky hills and the creeks and rivers that pass through the area. I imagine there is probably some excellent rock climbing in these mountains. Above shows one of the rock outcrops I came across. Below you can see a bridge that was part of a boardwalk trail I hiked.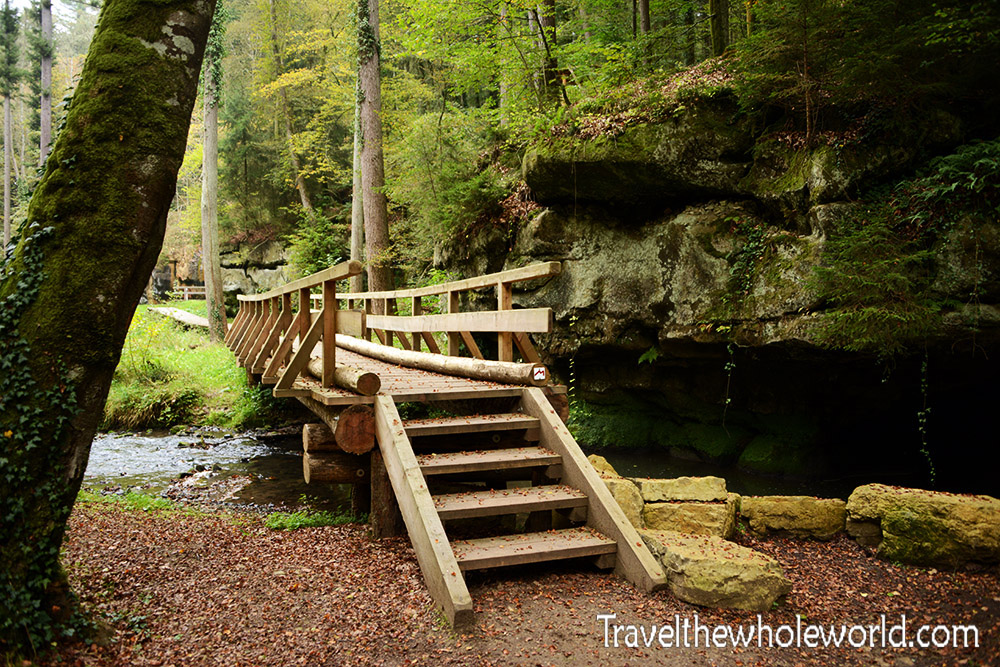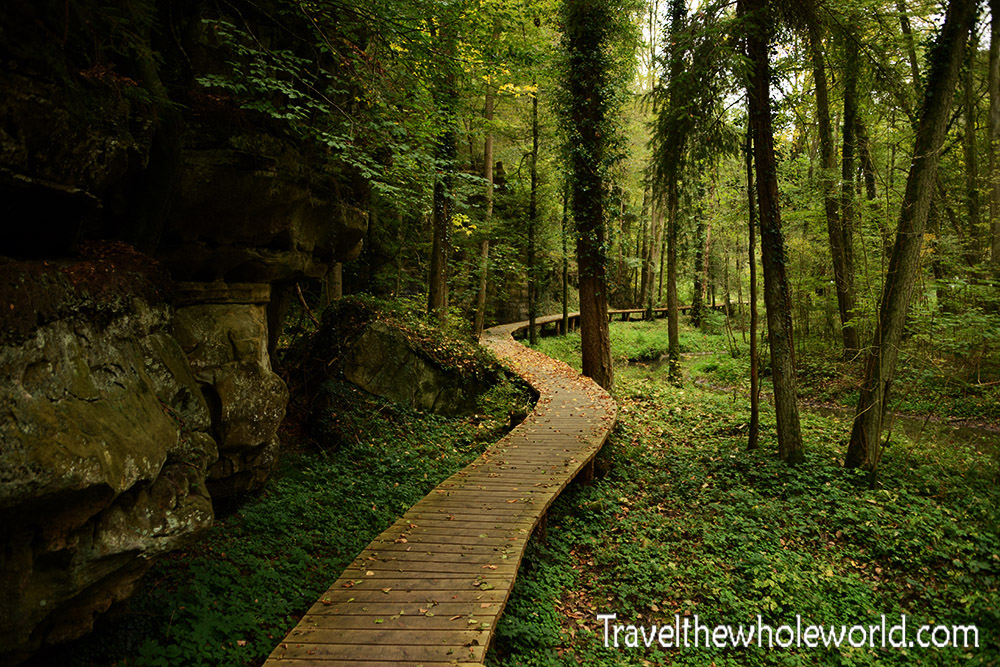 There are a variety of hiking trails here that pass through the woods or some more challenging ones that are steep and go up rocky passes. These two photos above and below were definitely my favorite! The boardwalk trail as I call it, actually follows close to a road but it takes you by some beautiful scenery.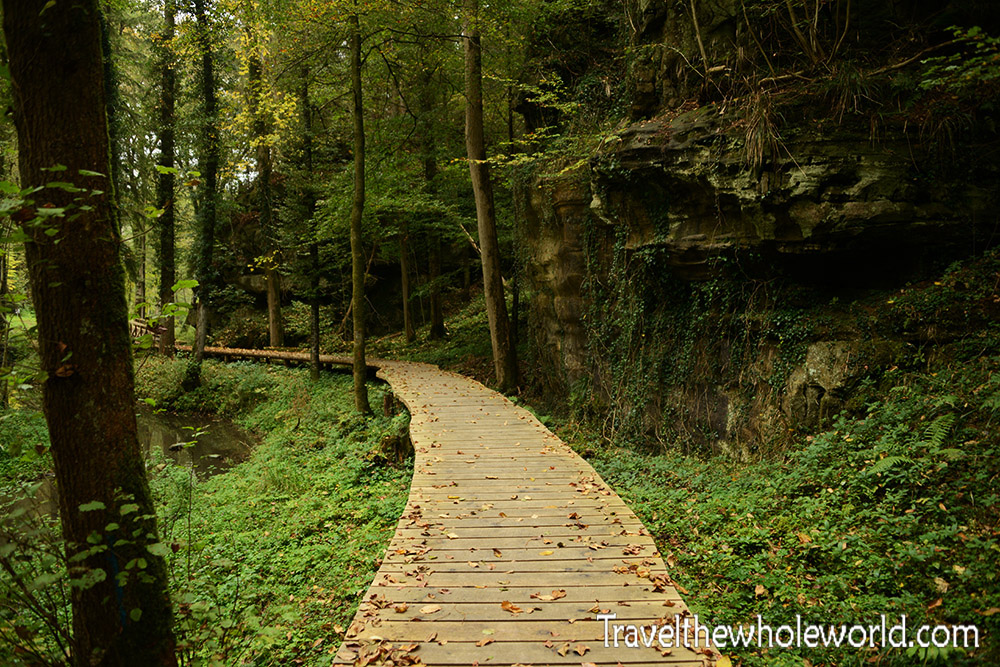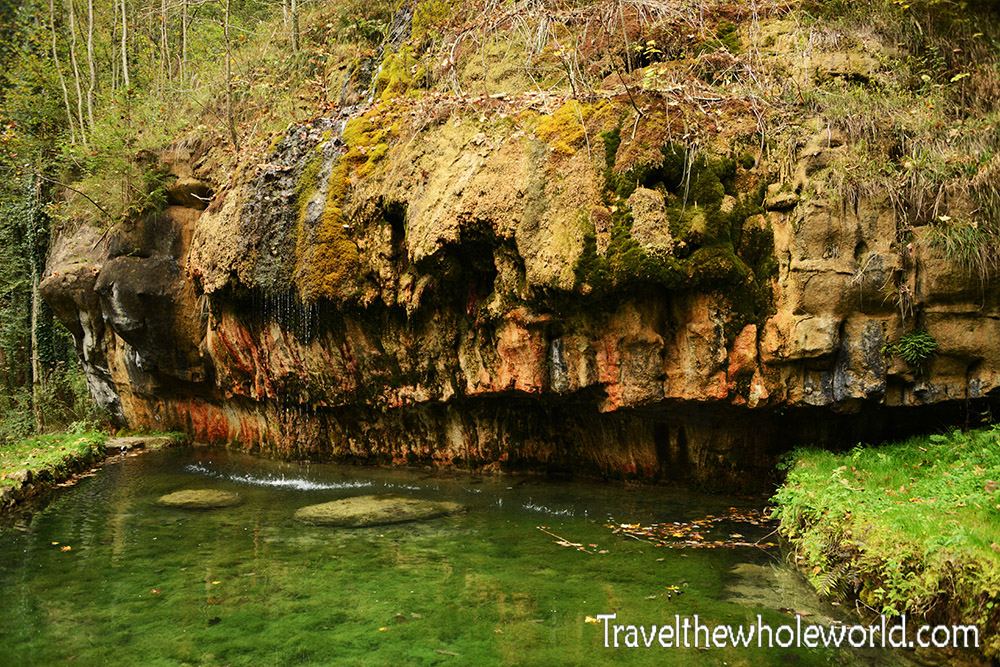 This shot was taken along the boardwalk trail, where this protruding boulder had a small stream running down it making a little waterfall. The water running down was much more apparent in person than the photo. I imagine after a rainstorm this would probably be a much more dramatic sight!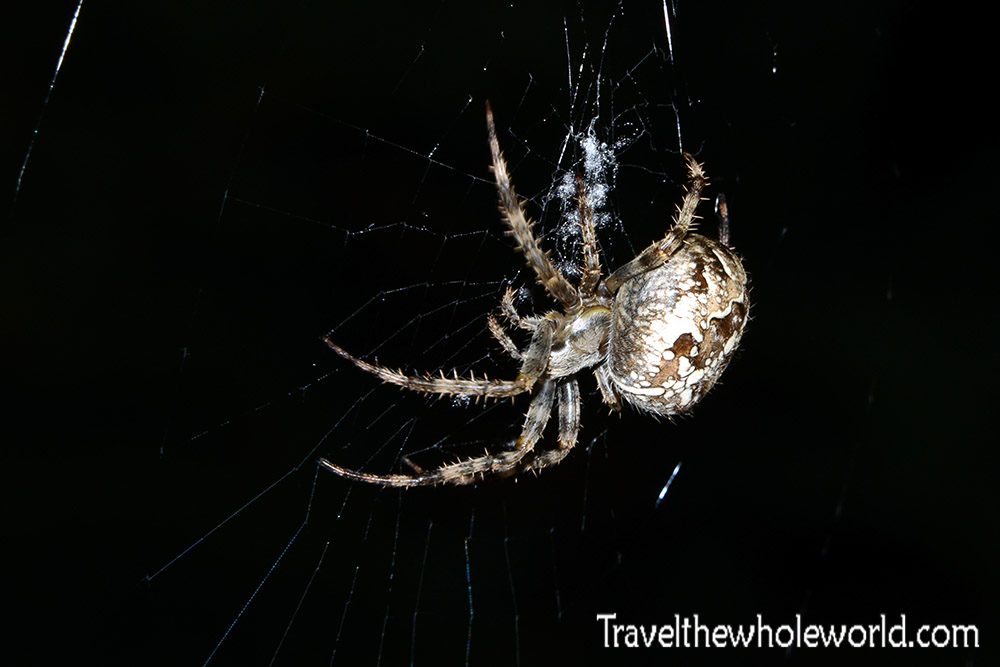 The only wildlife shot I got while in Luxembourg is this spider above. Luxembourg isn't known for it's wildlife, and sadly there isn't too much left in regards to what once lived here hundreds of years ago. Deer and wild boar still live in these mountains, while migratory birds still come here often so it's a great place for bird watching.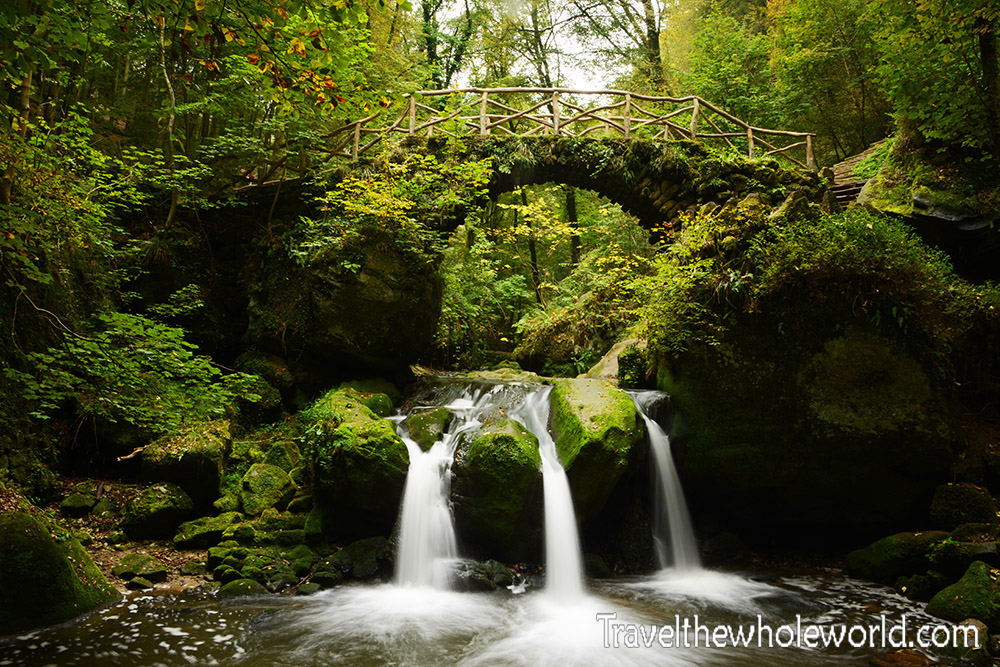 After my hike I did some more research on the area and found a lot of incredible places that I missed. I saw photos of hiking trails passing in between giant walls of rock and other areas completely covered in moss. I was sad I didn't see these places with my own eyes, but if and when I'm back in the area I will be sure not to miss them again. While there was plenty more to see and do here, I did make it to the most important place; Schiessentumpel Falls! These falls are some of the best I've ever seen in my life, and so far the best I've seen in Europe.