Visiting Tokyo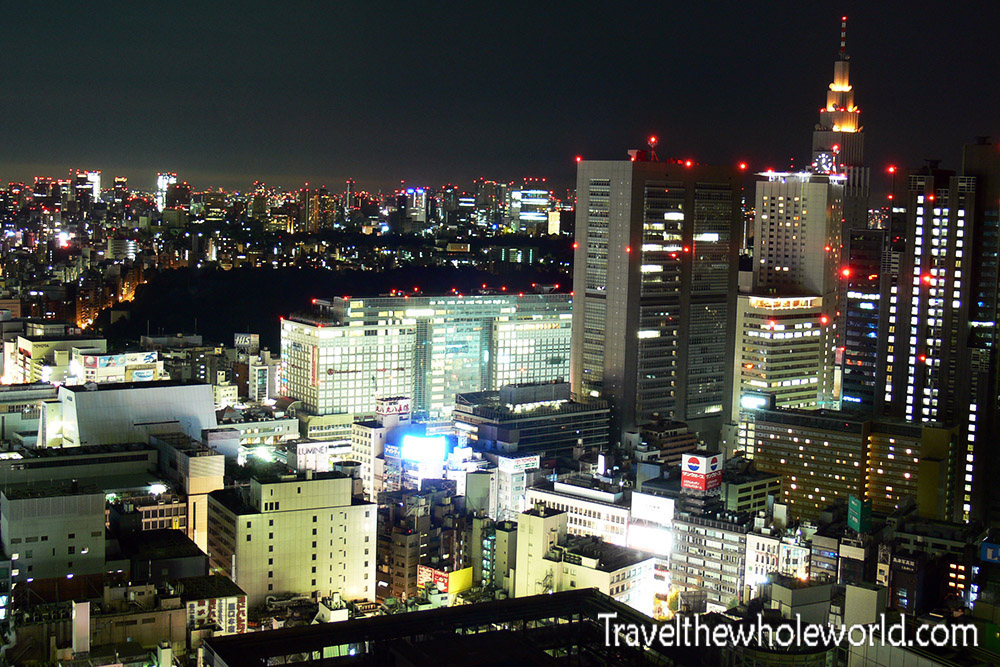 It pains me to share these ancient photos I took of my first trip to Japan! It's been forever since I last visited Tokyo, and this was during my pre-photography days. My most recent trip to Japan's historic capital of a Kyoto does much better justice for the country. In the mid 1800's Japanese emperor Meiji decided to relocate the capital of Japan to Tokyo. At the time, the city was called Edo, but the creative emperor decided to rename it Tokyo, or East Capital.

Today Tokyo has grown to one of the largest cities in the world, and currently holds the record for the largest metropolitan area. Like Central Park in New York City, Tokyo has a few acres of forest right in the heart of the city. This place is known as the Meiji Jingu Palace which was dedicated to the emperor Meiji and his wife Shoken in 1920. The palace covers roughly 175 acres with around 365 species of trees that were donated from all areas of Japan. When exploring some of the natural areas of the palace, you definitely feel in the middle of a giant forest; it's hard to believe that skyscrapers and crowds of people are only a few blocks away! Somehow I lost the original photos from Meiji palace, so all I have is tiny resized versions. Above is a photo of a wedding taking place at Meiji Jingu Palace. The other three photos show some of the natural beauty of Meiji Jingu, which surely must be a nice break for Japanese who want a quick escape from the big city!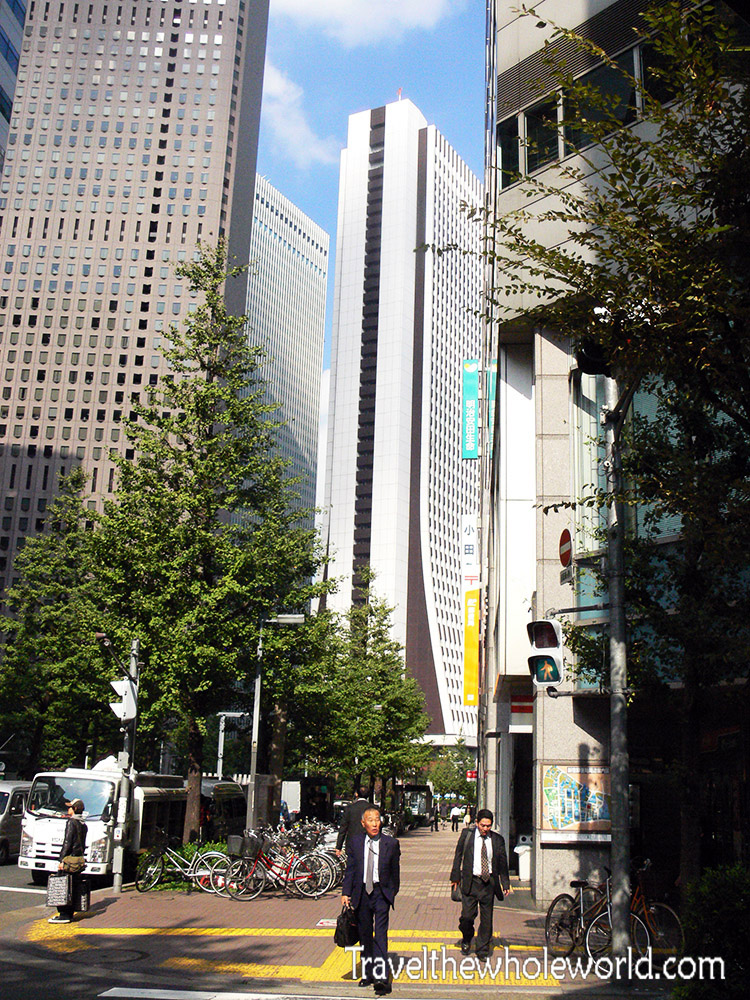 With not much space left in the city, Tokyo has grown up instead of out. Tokyo has one of the most impressive skylines in the world, and it's easy to find skyscrapers in throughout most of its neighborhoods. One of the most famous is this one Shinjuku. I've somehow lost many of my original photos, and this one above is one of the few that survived. This picture makes Shinjuku look more like a normal business district, but in reality it's a lively place, with lots of nightlife and attractions.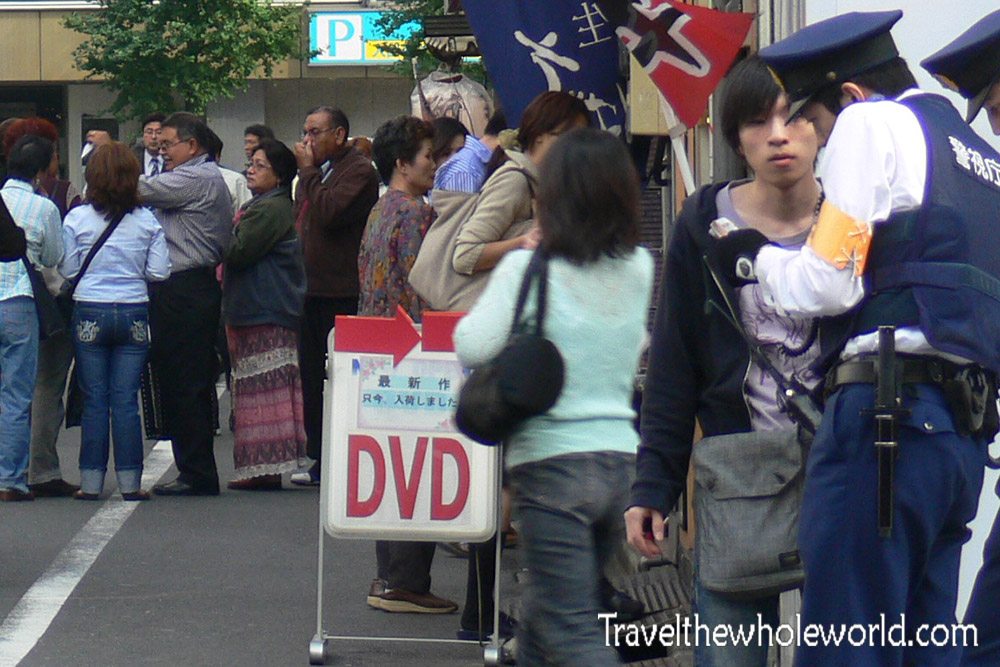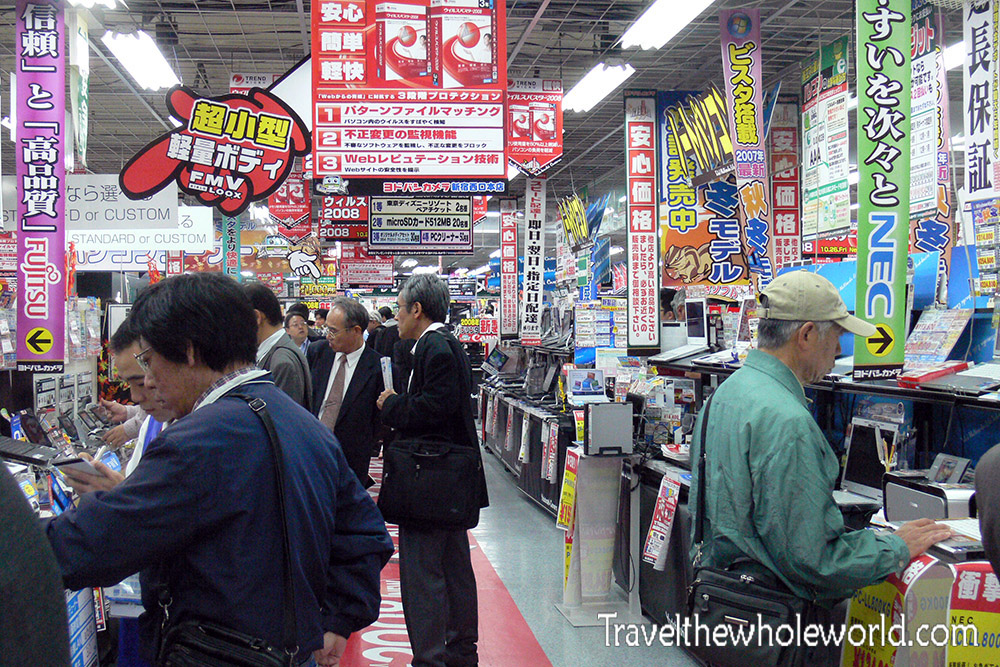 Japan's economy is largely based on technology, so you'll find no problem running into electronic stores. Since Tokyo is such an expensive city to begin with, I was surprised that they offered so many great deals on electronics. Many of the stores seemed to be wholesale electronics, organized in a market like fashion. Above was one of the huge electronics stores, and below was an advertisement for some newly released video games.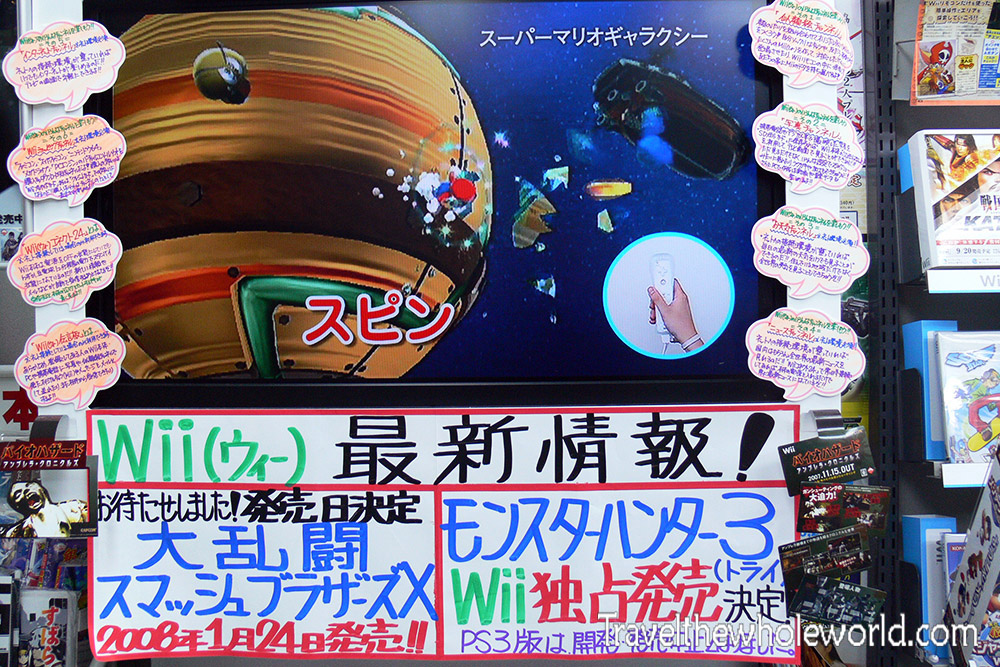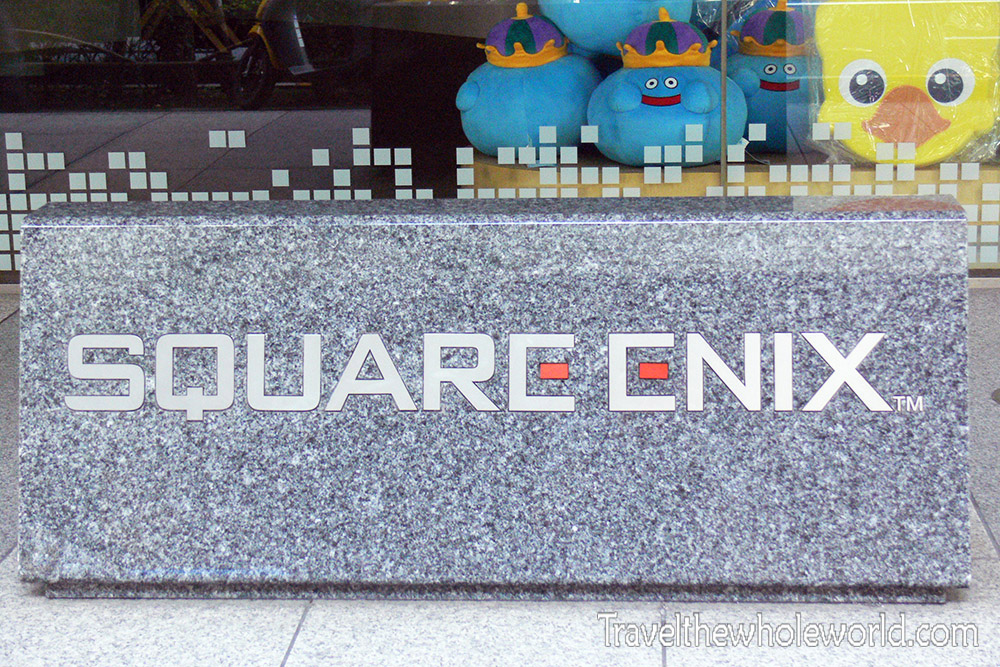 When I was in elementary and middle school my life revolved around video games. I might even go as far to say as they may have even inspired my desire for adventure in some ways! The first few times I visited Tokyo it had never occurred to me to try to visit one of the video game headquarters. On my last trip, I tried to visit Square Enix who is responsible for many popular games such as the Final Fantasy series. Unfortunately they do not offer any kind of tours, but I did get to briefly meet one of the game designers on his way to work. I think he was more weirded out by the experience than anything else. If you make it to Sony, you'll probably have better luck since I've heard Sony has tours and even has a museum in their Tokyo headquarters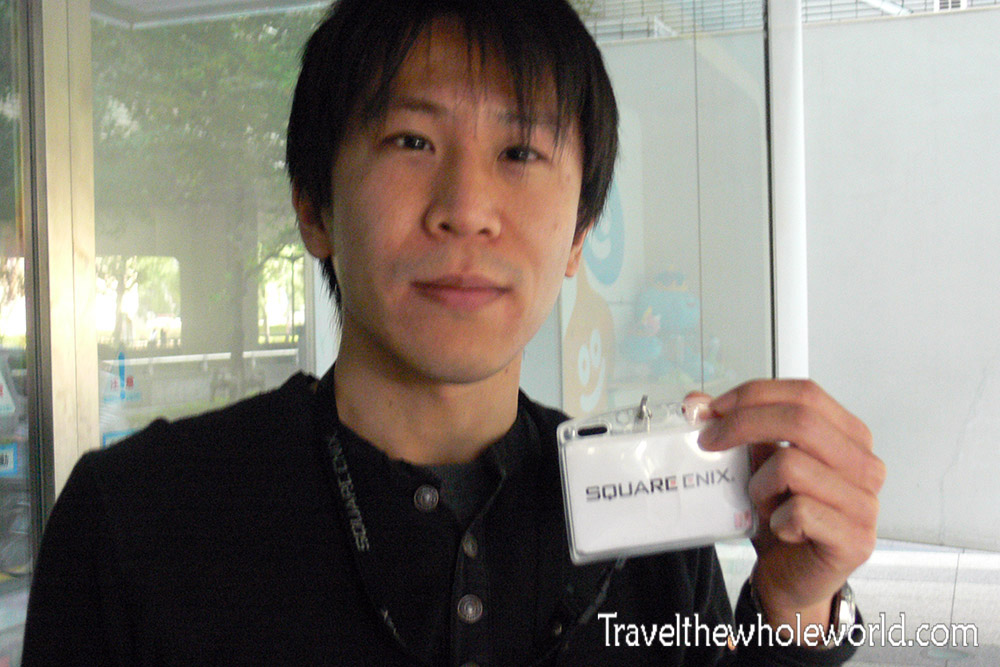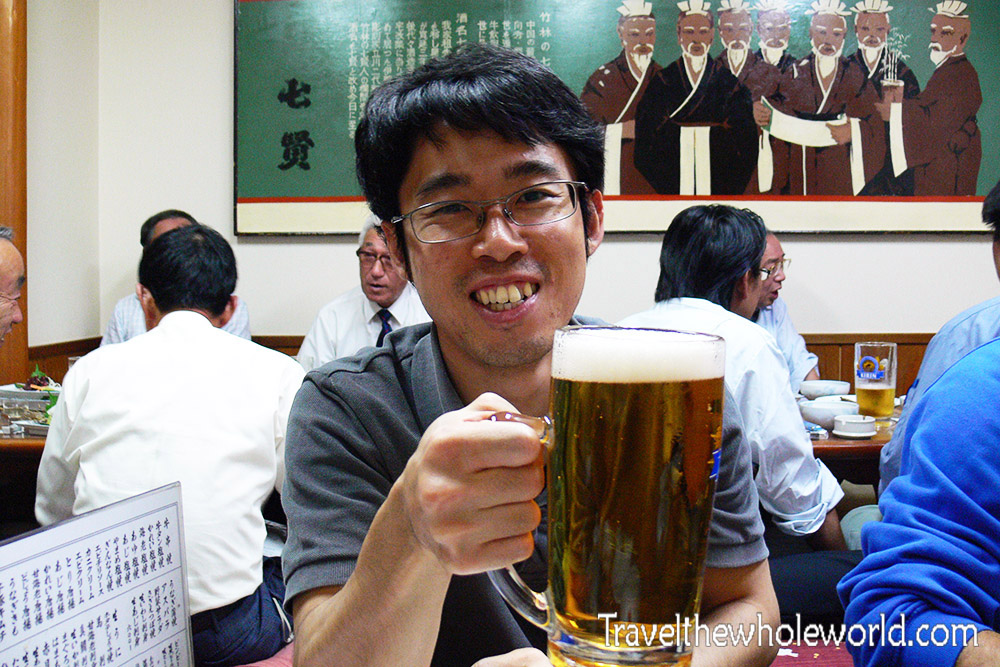 Since I did multiple visits to Tokyo, it's hard to believe I have so few photos. These trips were in my early travel days, so that's my main excuse. Since I came here for business, I had an opportunity to go out with co-workers who took us to some places I may not have known to visit otherwise. Beer and seafood is plenty in Japan, and we often had dinner and drinks after work. Above is a friend from work enjoying a massive beer in a Japanese traditional restaurant. Below is maguro, which is the Japanese word for tuna, which is often served raw in Japan. Our traditional style dinner also included, fish, pork, beef, and course Sake!