Visiting Lombok
Made up of tens of thousands of islands Indonesia is the largest Archipelago in the world. With over 90% of its population practicing Islam Indonesia is also the world's most populous Muslim. To some Westerners the Bali terrorist attack that killed nearly 200 Australians in 2006 leaves a deep scar for the country in regards to travel, but I personally see this as a rogue attack similar to the tube bombings in London or train attacks in Madrid; a threat that exists in all parts of the world and not just Indonesia. I felt quite safe while traveling in Indonesia my experiences were nothing but positive!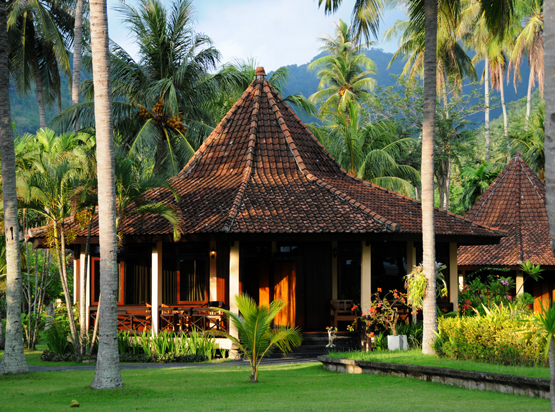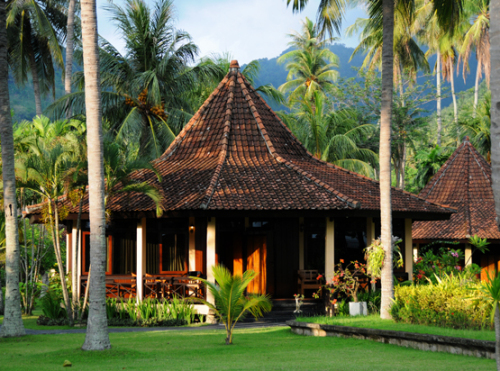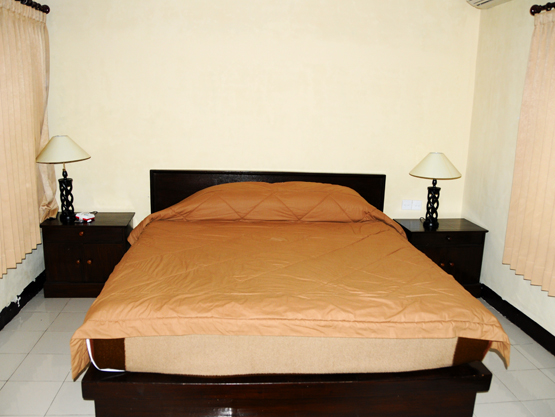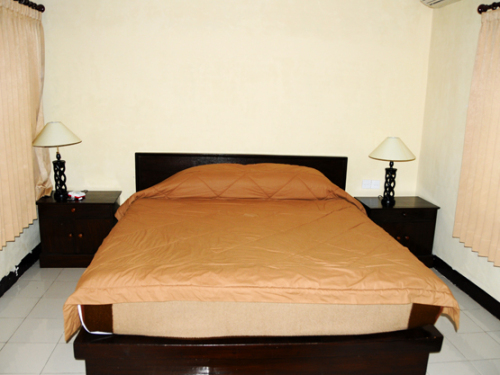 From Jakarta, the next stop in Indonesia was the island of Lombok. Located almost center of all of Indonesia, Lombok is a tourist destination but less crowded than the main tourist island of Bali. Most places here are reasonably priced, like the simple Bungalow I stayed seen above.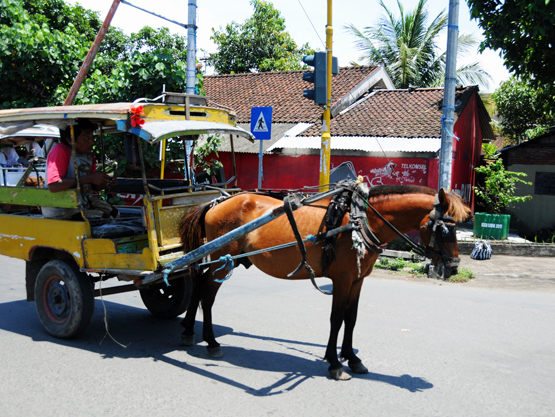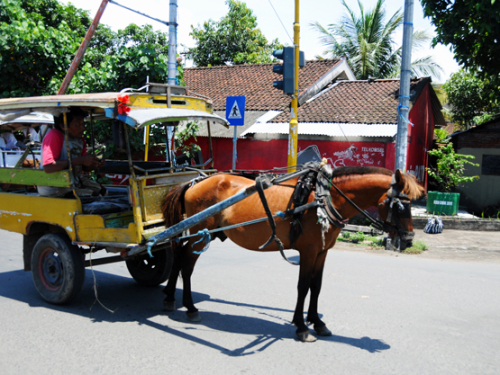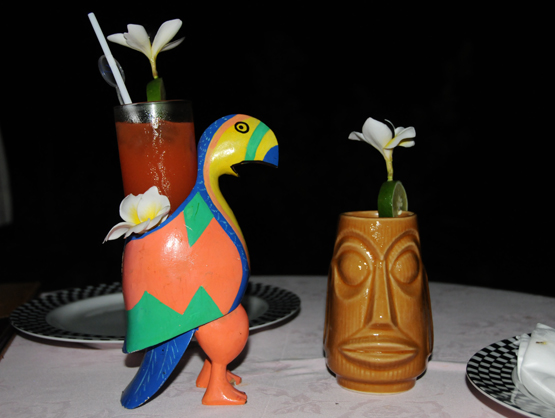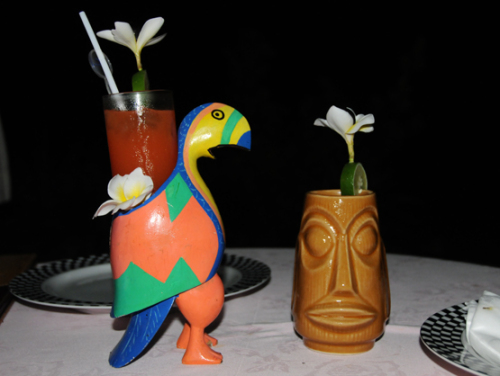 Although taxis are still the main source of travel in Lombok, unlike Jakarta there are plenty of 'horse cars' here. Also, you'll find more restaurants and fancy hotels. One higher end hotel let us eat dinner on the beach and served some strong alcoholic drinks.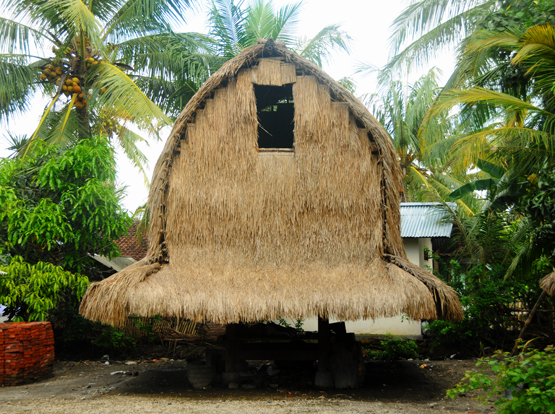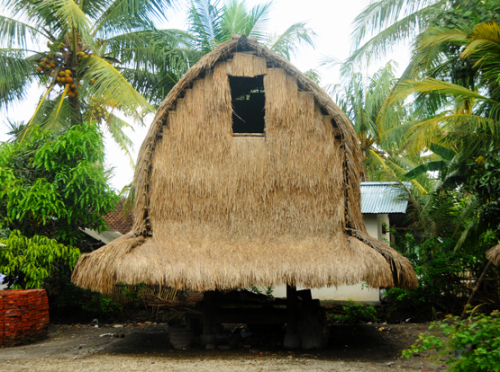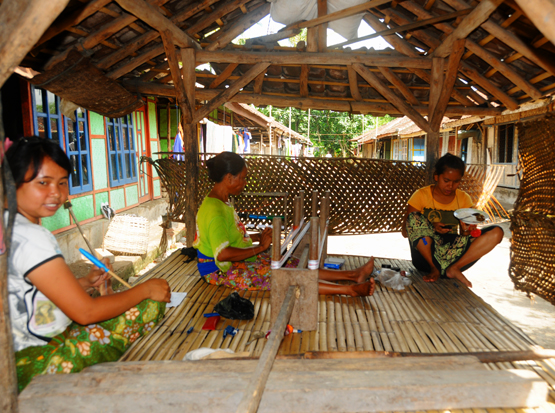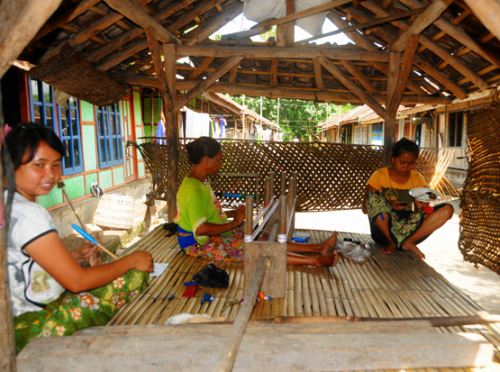 In Lombok, there are several villages where they make their own goods such as pottery, or in this case weavings. The weaving village looks like for the most part it hasn't changed much in the past few hundred years or so. All weaving here is done by hand, and I was told it takes well over a month to make a single scarf. I'm not sure if any of this is exported or if it's all kept here in Lombok.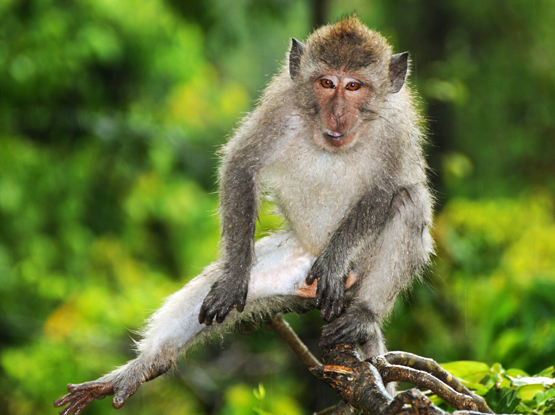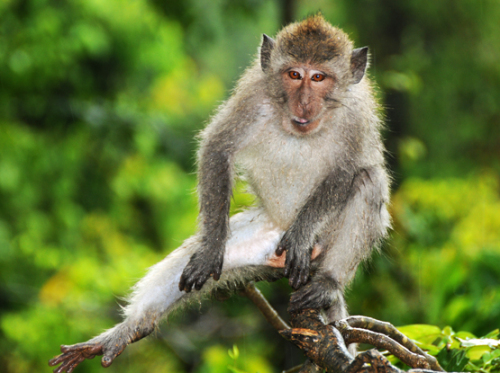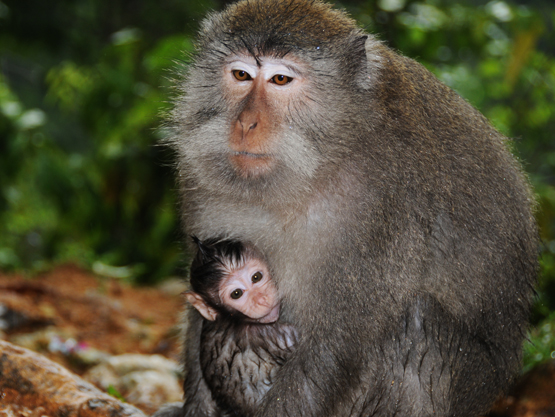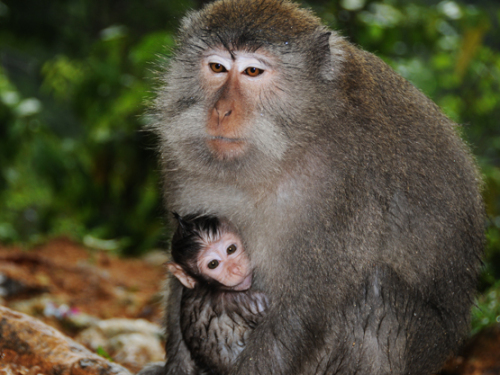 Another cool place to visit in Lombok is Monkey forest on the west coast. You're guaranteed to see lots of monkeys, and if you get out the car you're also guaranteed to be approached and expected to have food. Most of the monkeys will respect you, but some can be almost as bad as the art vendors in the main areas of Lombok. I'm not sure what the monkey on the left was doing, the mother on the right is taking care of her baby during a rain storm which I imagine might feel cold to them.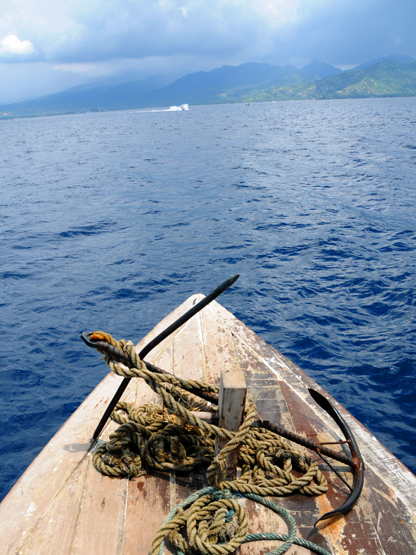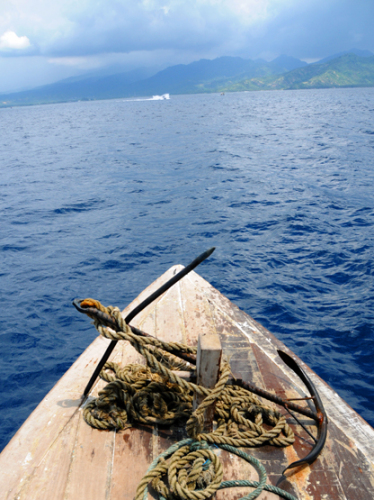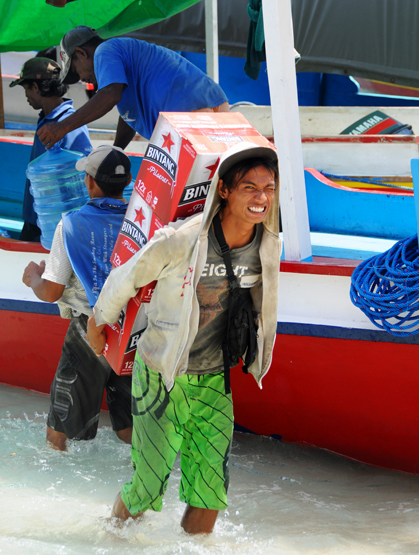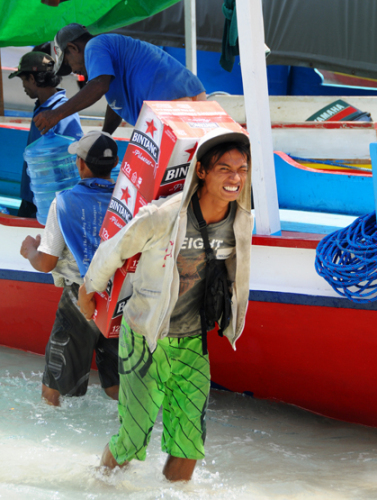 Most agree that the highlight in Lombok is a visit to the three islands often called the Gili islands. There are three developed islands here which is where you'll find all the tourists and attractions. People visit for the beaches and diving here no doubt about it, and since the island is only accessible by boat it makes it a visit a more unique experience. Above is a photo of a boat we took from gili to the mainland and the upper right shows a man unloading beer to the island to help satisfy the needs of thirsty tourists. The Lombok dive boat on the lower left is actually what I used to go diving with, and finally on the lower right is just one of the many beautiful beaches on the Gili islands.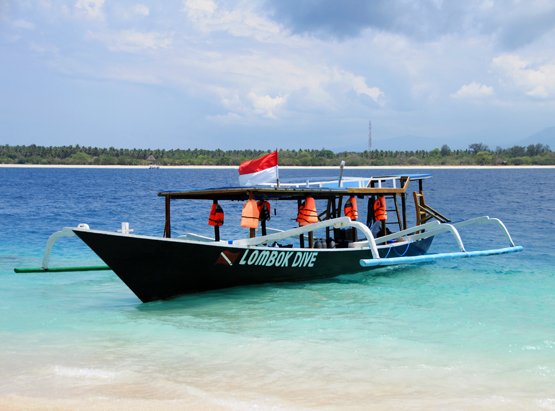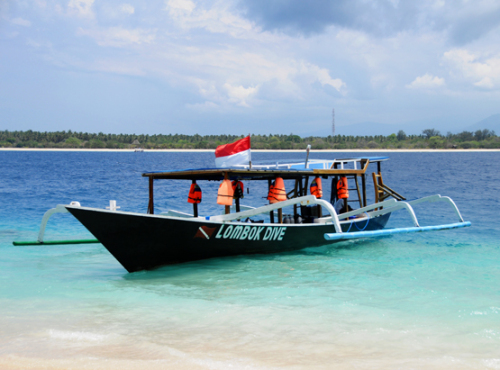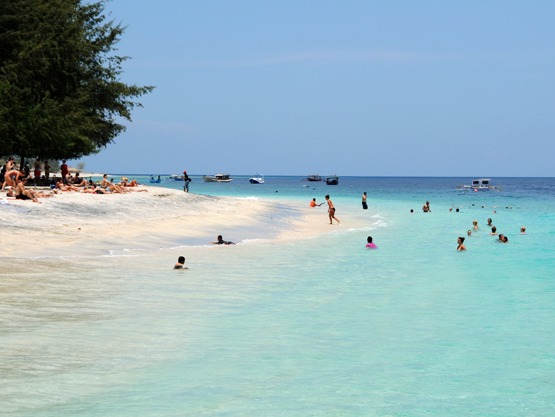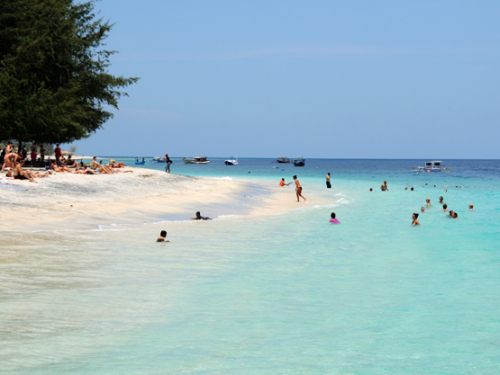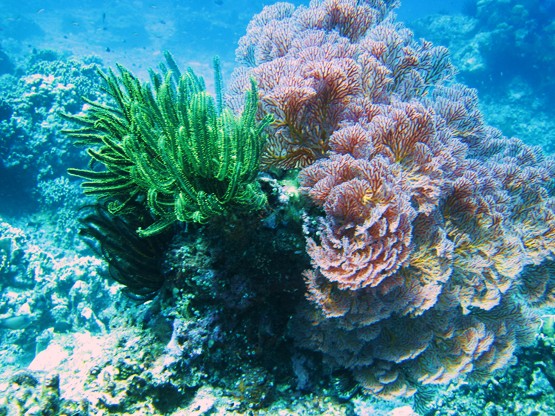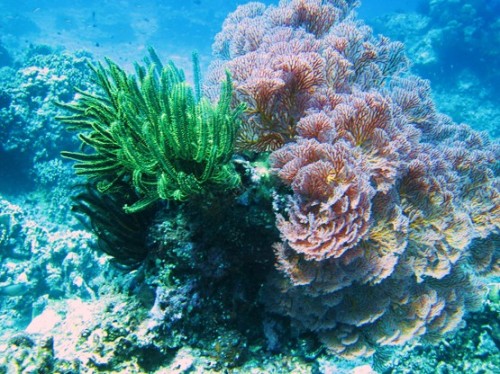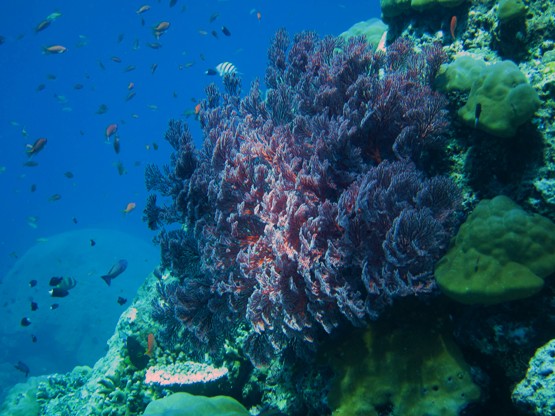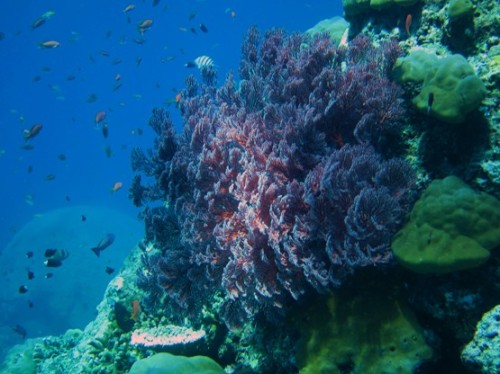 The diving in Lombok was very rewarding, with lots of wildlife and some beautiful coral. I did a boat dive as I mentioned earlier, but I could see the gentle slope of the beach coming into the ocean and then changing from sand to coral stones. Eventually there was a steep drop which is where I spent most of my time. These two photos above were closer to the surface so you can see the beautiful colors that the coral here offers.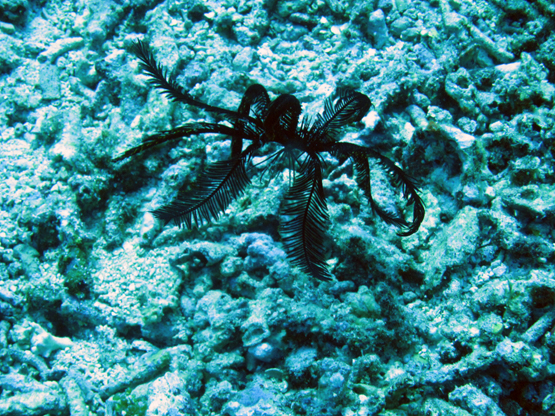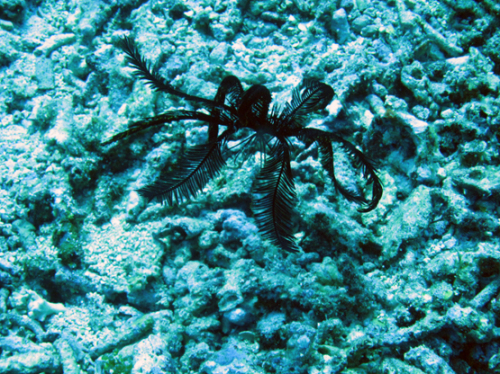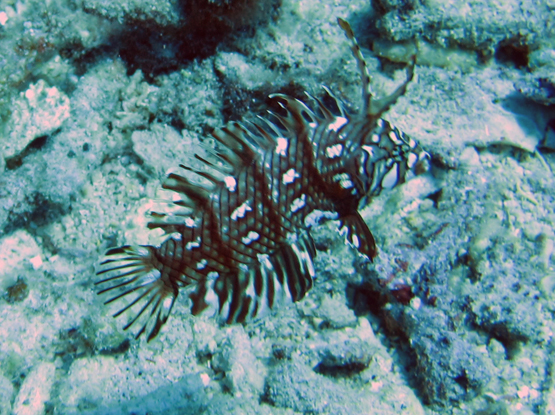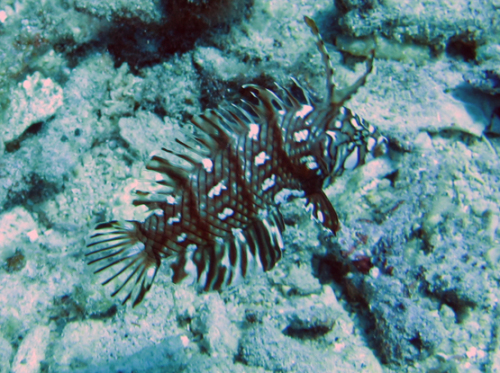 These two guys above were some of the strangest things I've seen while diving. I mistook the leaf like creature on the upper left for an octopus from a distance because of the way it was swimming, but when I got closer I thought maybe it was a plant that had fallen into the ocean. The dive master I was with gave it a nudge and it swam away, so it is some strange type of animal. On the upper right is a new species of fish I saw.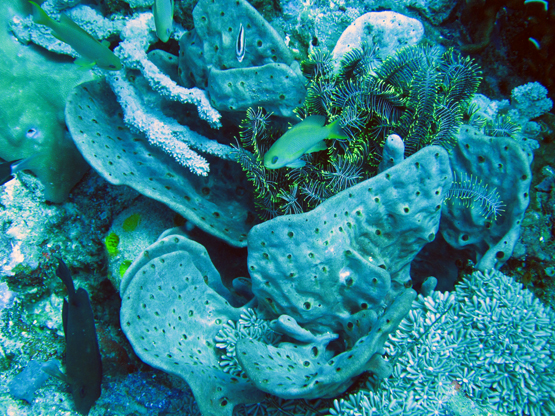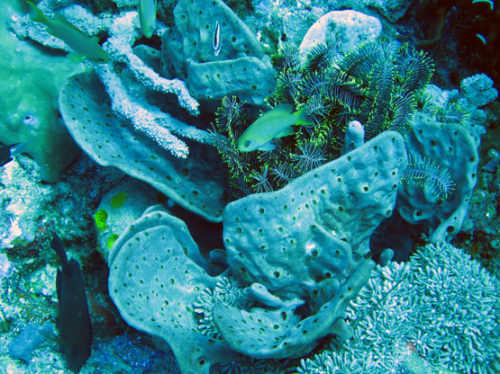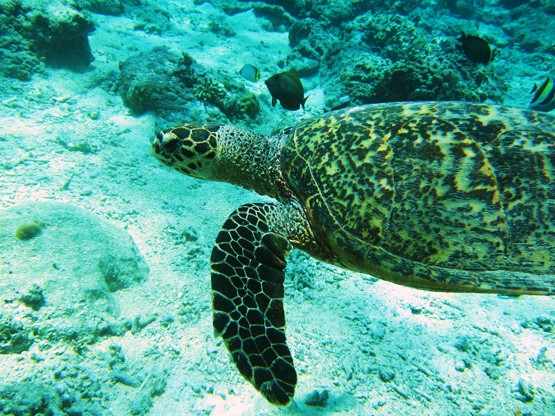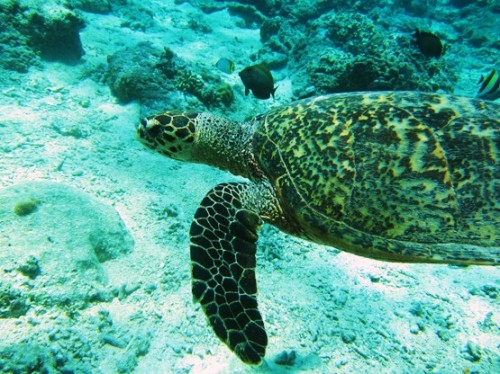 Once again, I apologize for not having a decent dive camera with a strobe, but until I invest it one these types of pictures are the best I can do. On the upper left is a fish hanging out in some type of coral, on the right is a sea turtle that surprisingly let me get quite close without swimming away. I saw two different sea turtles while diving in Lombok.