Visiting Bali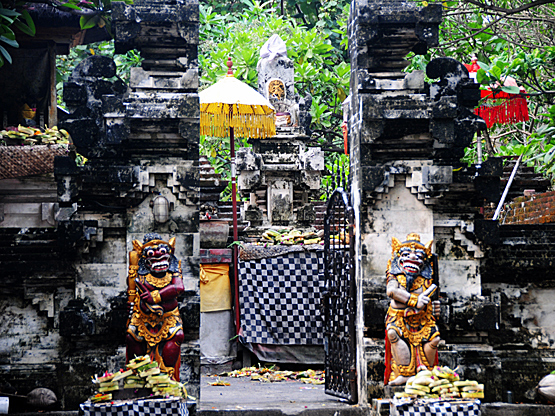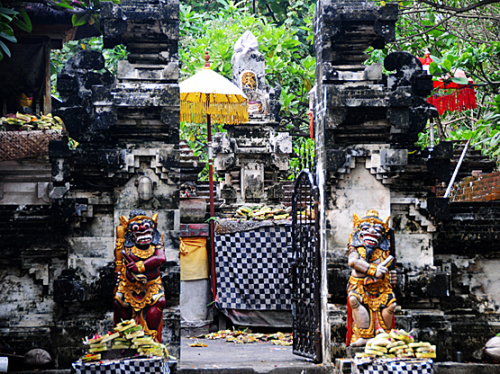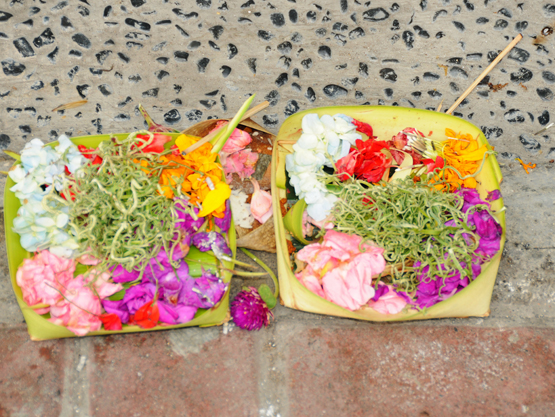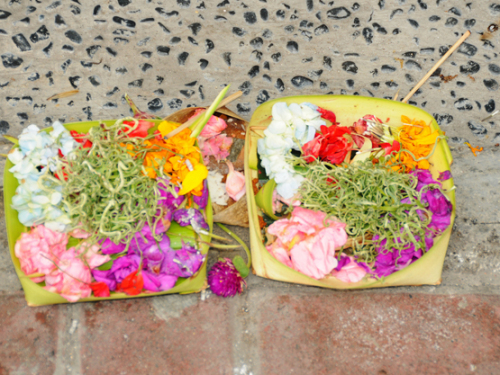 After Lombok, the next island I visited in Indonesia was the world famous Bali. Bali is located directly west of Lombok, and is by far the most popular destination in the entire country. Immediately after my arrival, I could see that the culture and religion here was completely different from the rest of Indonesia. Here in Bali are dozens of Hindu statues and temples, and almost every restaurant and business you see has small dishes of food and flowers on their sidewalks. I was clumsy enough to kick one half way across the street the first day in Bali and had no idea what they were at the time. Knowing it was almost definitely religious, I had no choice but to flee the area. Later I found out these were offerings known as canang sari, and usually are put out several times a day and sprinkled with holy water.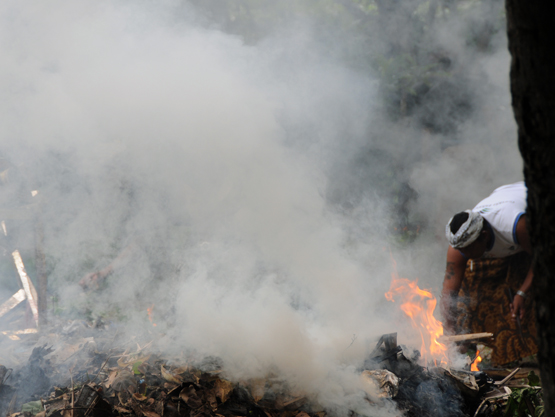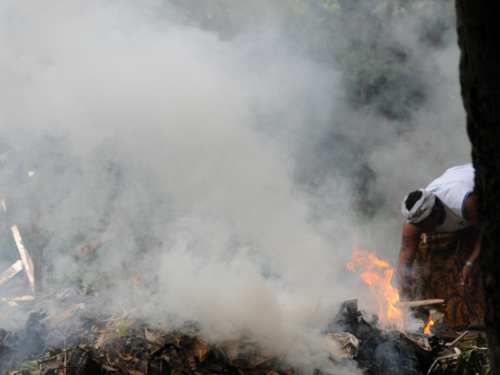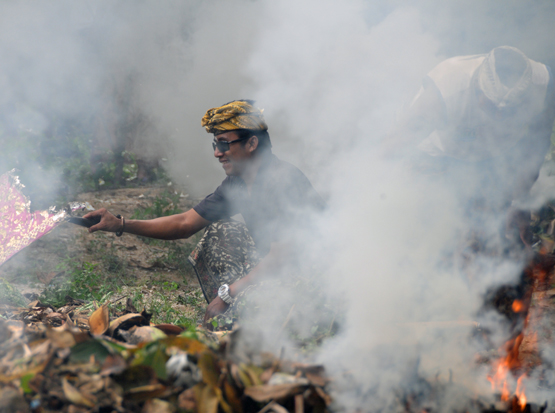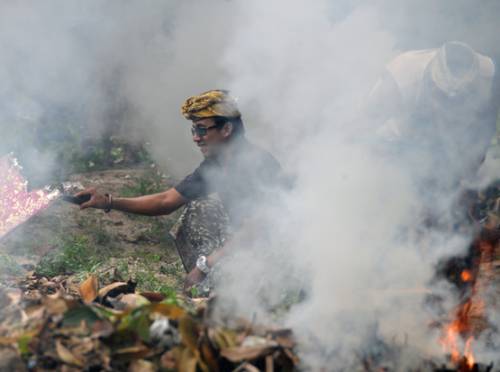 One day in Bali I saw this huge plumes of smoke coming out from an area in front of a small temple. I at first thought they were burning trash, but there were so many people here it was obviously some type of ceremony. My understanding is that someone passed away and this was a type of funeral service where they were burning something or someone. The next day at the same exact spot I saw these people on the lower right performing another ceremony where they carried some things out into the ocean. They walked pretty deep and the ceremony took almost a hour. I'm unsure if it was a continuation of the fire burning the day before or if it was an entirely different ordeal. On the lower left is a small Buddhist shrine I saw in Bali. My understanding is over 90% of the island is Hindu.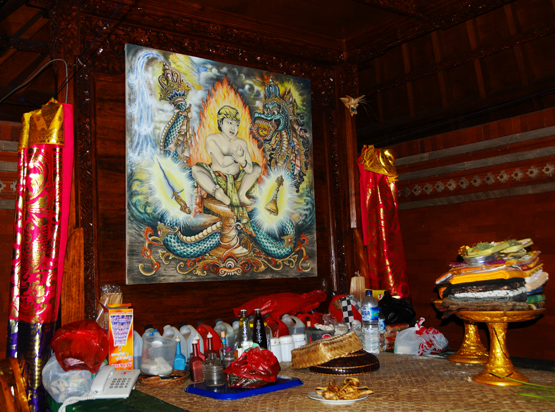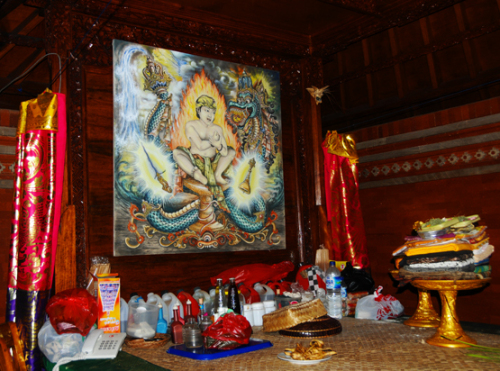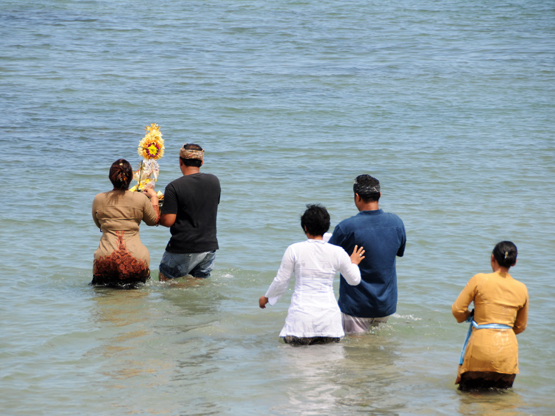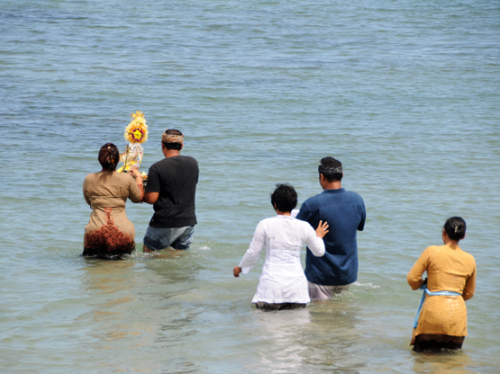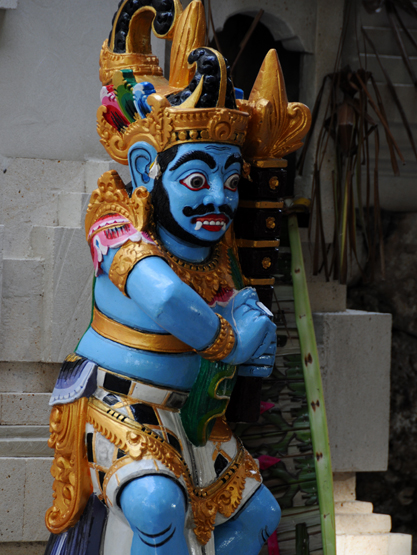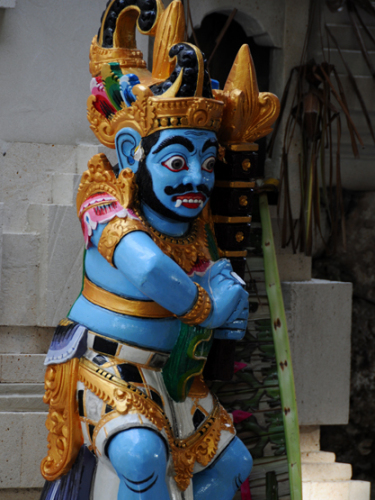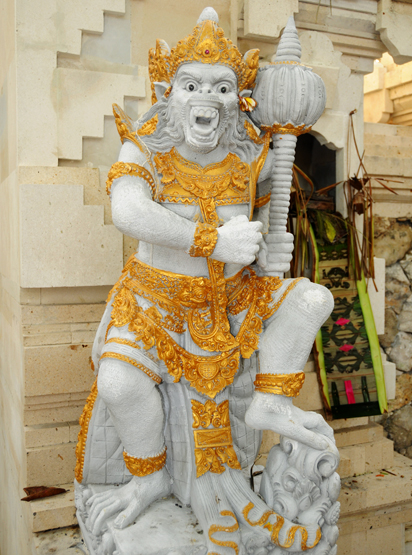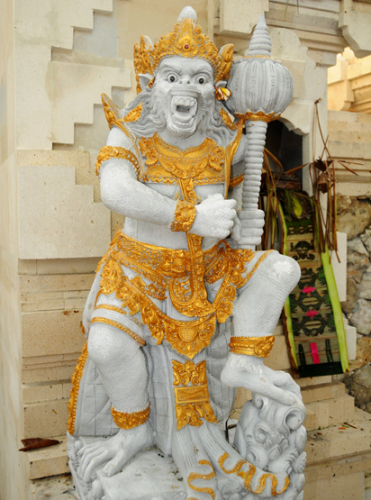 These two large statues were part of a bigger Hindu temple I came across. Most of the religious places I had seen were small shrines built in random locations in between buildings or on someone's property. This temple seemed to be an older building and a place of gathering and worship. Several other Hindu temples exist throughout the island but I didn't have time to visit them.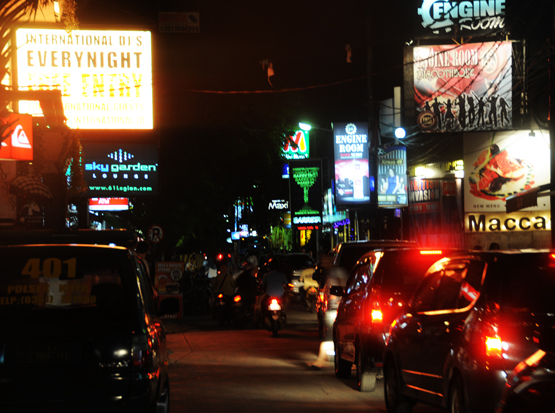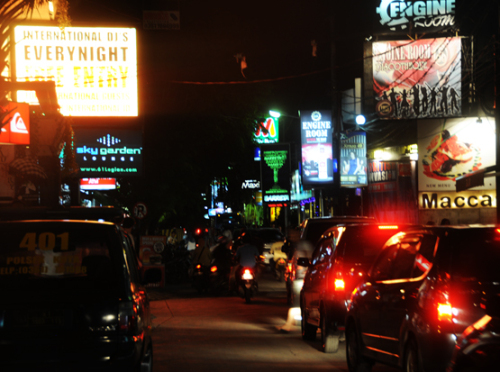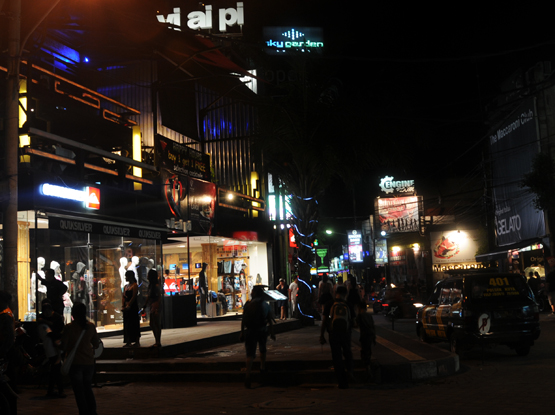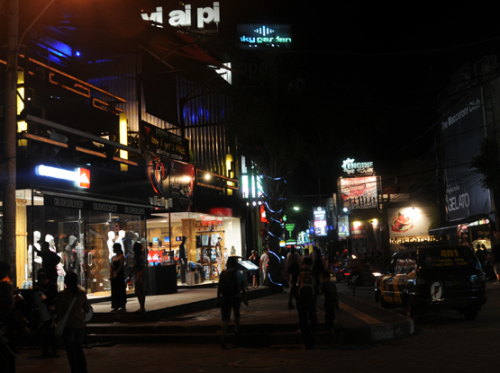 I assume the less conservative religion of Hindu lead to the development of Bali having a much more liberal atmosphere then the rest of the country. Although there are plenty of places to get alcohol or go out for some night life in the rest of the country, nothing seems to compete with the city of Kuta in Bali. Tons of foreigners walk the street, many of them severely intoxicated both night and day like the two guys on the lower left. The atmosphere to me in Kuta was more of a sin city, with no shortage of exotic shops, people offering some drugs on the street, and plenty of stores selling very offensive T-shirts and bumper stickers.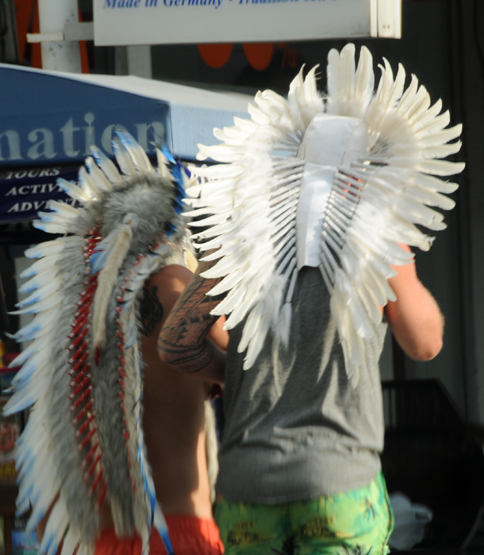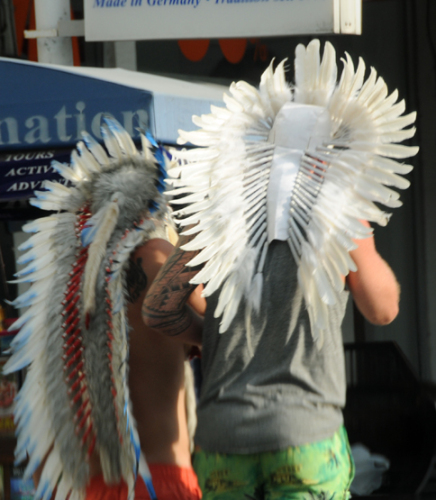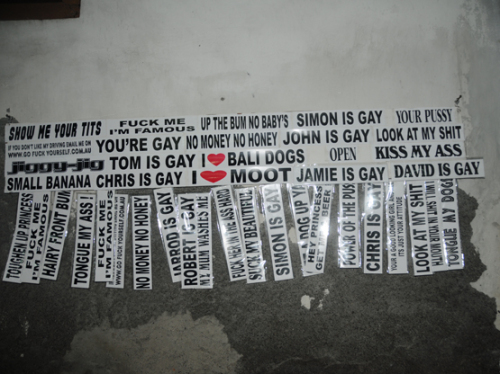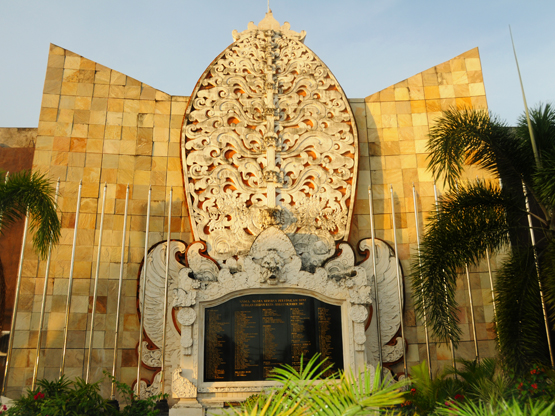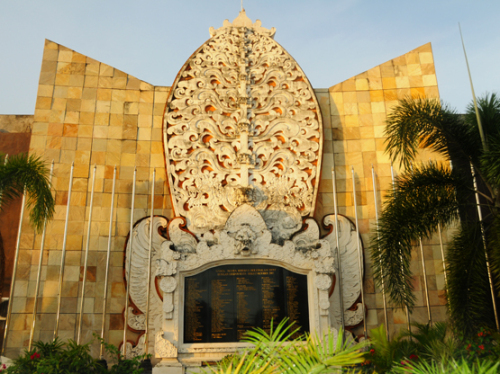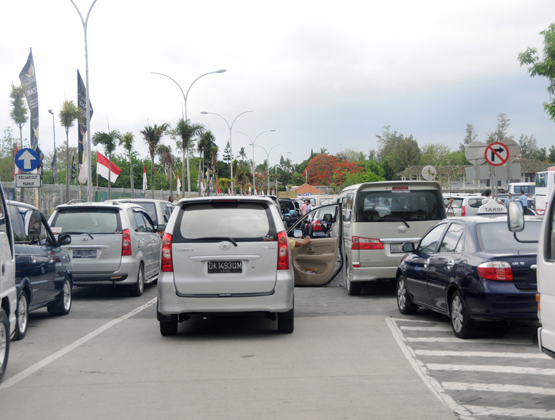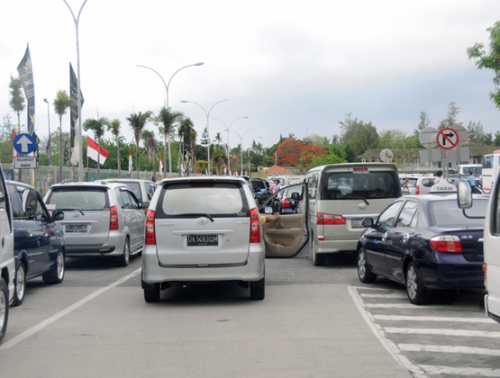 The western development, and large congregations of foreigners made Bali an appealing target for Muslim extremists, and the island was targeted for terrorists attacks several times in the past. The most devastating attack came in 2002 where over 200 people were killed after coordinated suicide bombers who detonated their explosives inside different bars causing people to pour out into the streets. A large car bomb was located immediately outside and this final explosion is what caused the most fatalities. Most of those killed were of course Indonesians, followed by a large number of Australians. The 2002 attacks were followed by other fatal terrorist attacks in 2005 and some minor ones that have left a scar on Bali and caused western governments to discourage travel here. The left photos shows the Bali Ground Zero memorial dedicated at the exact spot of the 2002 attacks. When I visited it had been years since anything significant had occurred, but most people still keep their guard up. President Obama was no exception, and he was actually leaving Bali after I flew to the island for a second visit. Above on the right shows people getting out of their cars to pass the time as the entire airport and surrounding area was shut down until he left.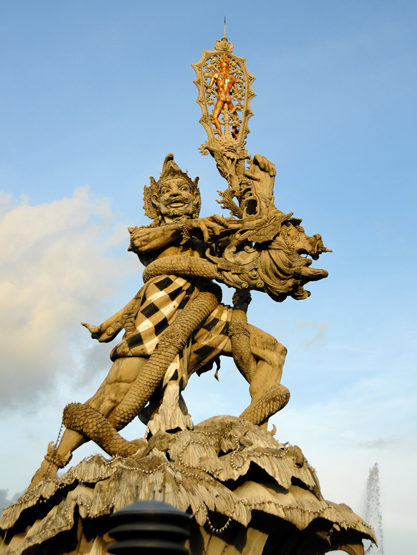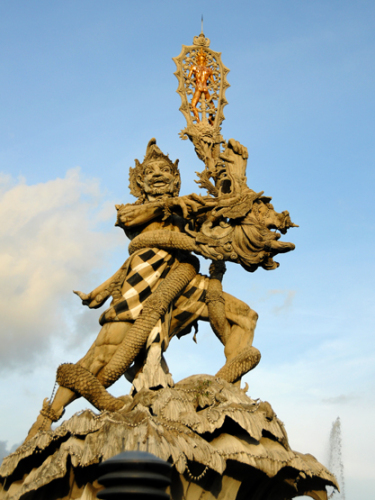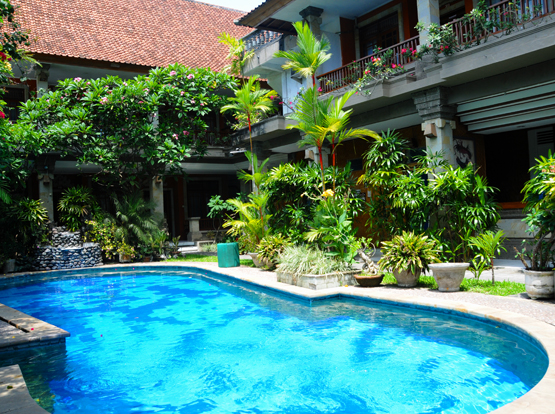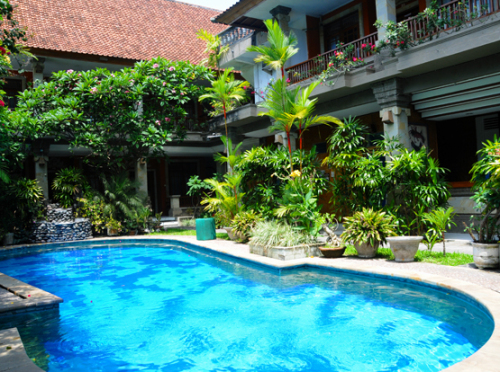 Back to the nicer parts of Bali, a quite area that I preferred over Kuta was Sanur. This area still has lots of tourists and plenty of activities to enjoy, but it's no where as crazy as Kuta and you'll find a more casual atmosphere instead of the hard core party scene. Above is a statue that was cool enough to be put on my website. On the upper right is an example of one of the hotels here, almost all have a swimming pool.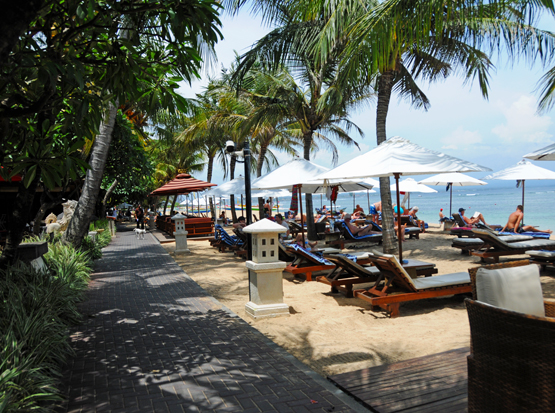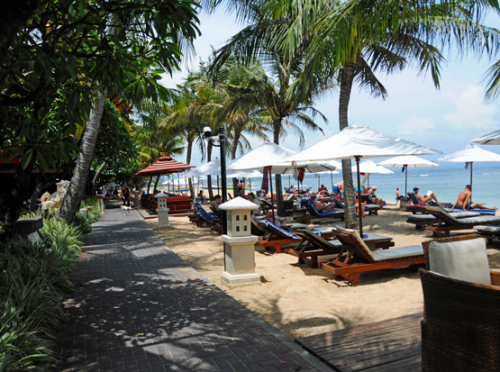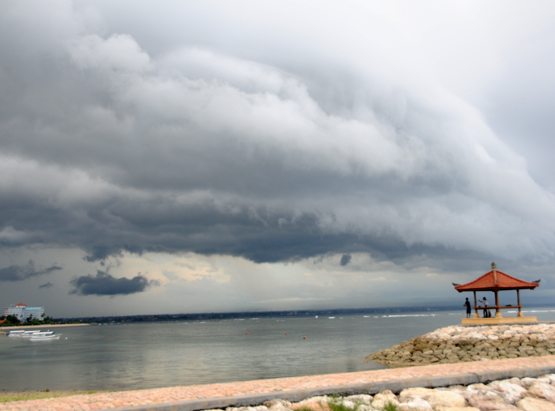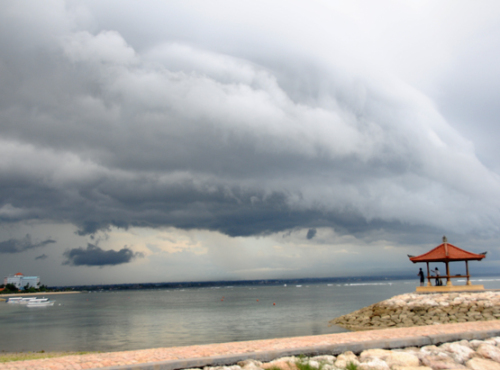 The boardwalk in Sanur is lined up with beaches, lawn chairs and plenty of restaurants and people offering massages. You can also rent kayaks here and other beach gear. Since I visited in the beginning of the rainy season, it didn't take long for the afternoon storms to roll in.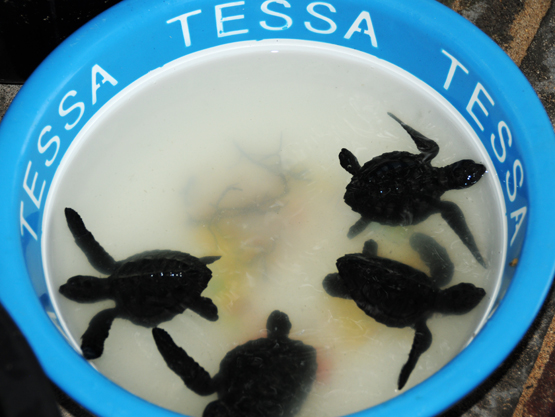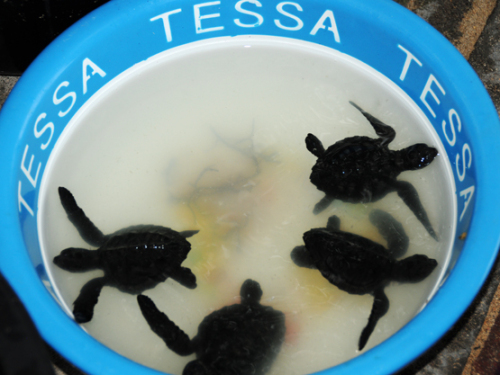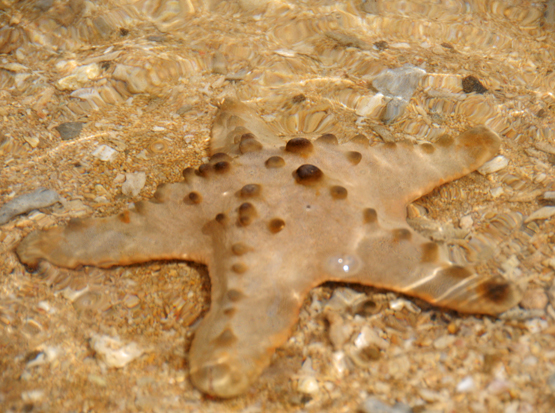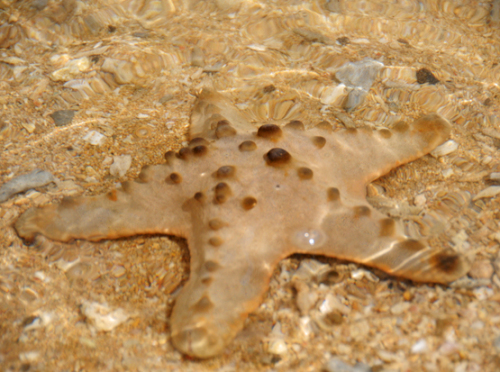 Walking along the boardwalk in Kuta, we saw these baby sea turtles kept in a small bowl. I had seen warning signs about eating sea turtles in Indonesia posted by the WWF, so my first assumption was that these guys were food. After talking to one of the women who worked at the restaurant, they explained that these sea turtles were born on the beach right in front of their restaurant. They decided to raise them until they were a little bit larger and more likely to survive then release them into the ocean. Maybe the sea turtle I saw while diving was also raised this way and that's why he had no fear of me. On the right is a large star fish I found while swimming around a section of beach covered with weeds.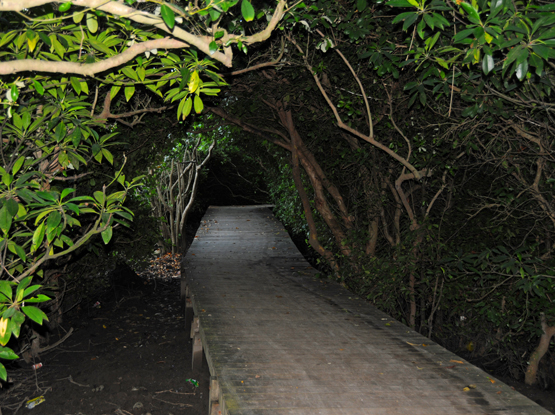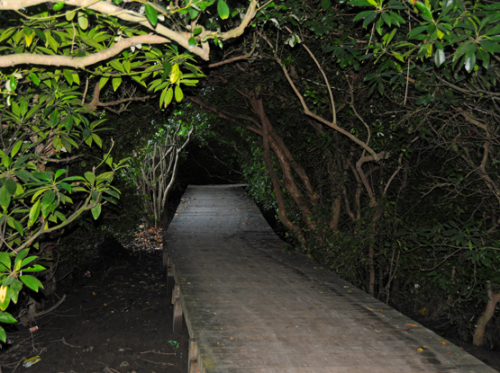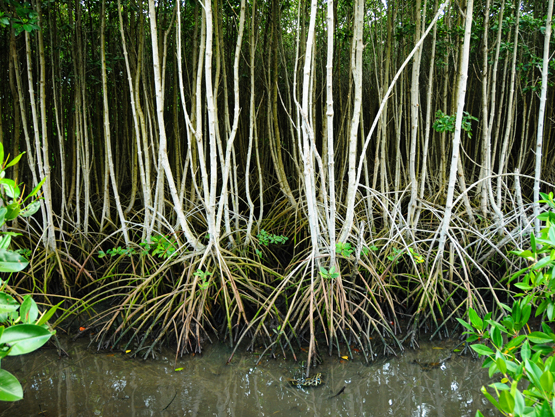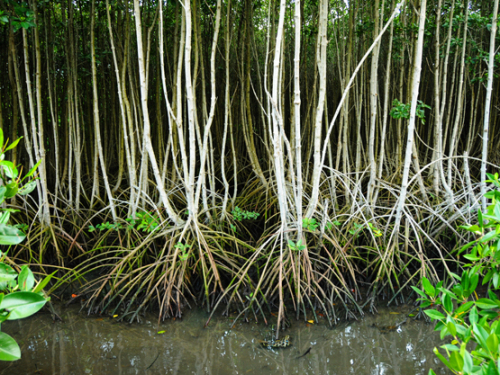 A last visit I did in Bali, or attempted I should say was a trip to the Mangrove forest. As a lover of nature and the outdoors, this was something I really wanted to see, and it even got high recommendations from a local who had down played everything else I wanted to do in Bali. When I arrived to the mangrove forest, I was told it was close but wasn't exactly sure on the reason why due to the language issues. I'm pretty sure it was because I came too late in the day, but anyway, I wasn't allowed to go along the boardwalks which are lined with bird watching towers and point out interesting plants and animals you might see. Above is a picture of the forbidden boardwalk on the left, the upper right is part of the mangrove forest that I was able to see. The monitor lizard below was actually a pet of the forest and kept in a cage, but there are plenty of these guys who live in the forests here. The lower right was simply an interesting plant that I have never seen before and have yet to identify it. This is only have of my Indonesia trip, I'll be adding the second part of Indonesia within the next week or so.