Visiting Ecuador's Cloud Forest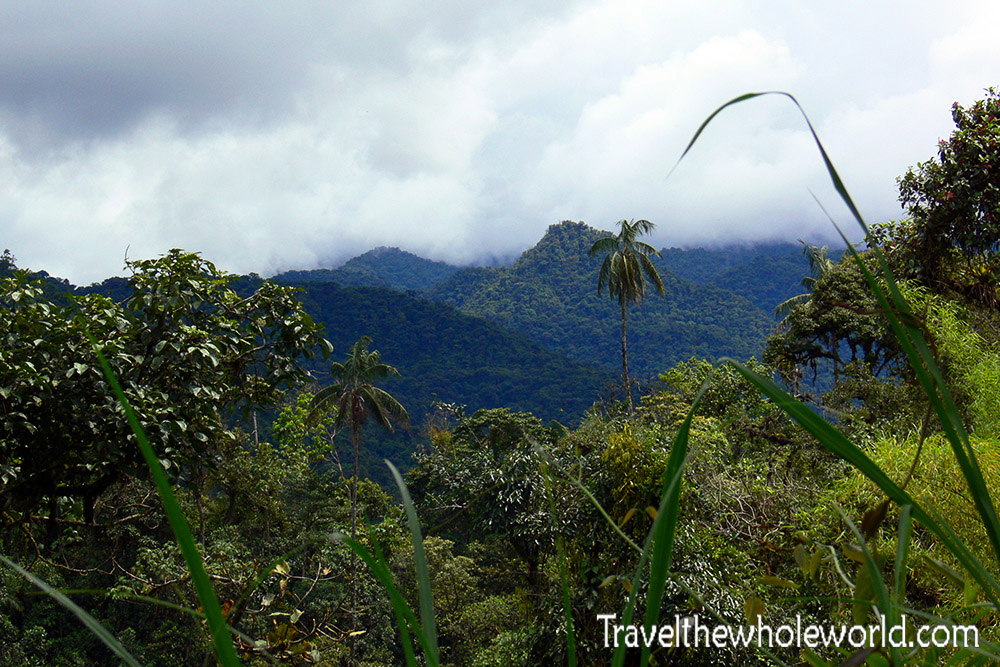 I have to admit, I almost considered deleting this page since my pictures are so old and terrible! This was one of my very first trips when I just started my career. Even though the pictures aren't so great, it's kind of a reminder to me of how I got started. While I hiked alone in this forest, I realized how beautiful the world was, and I felt like I'd be missing out to not do my best to experience as much as possible. It was seriously here that I decided to attempt to visit every country in the world 🙂 It's been well over a decade since that experience, and since then I've visited dozens of other countries, and climbed several more of the Seven Summits.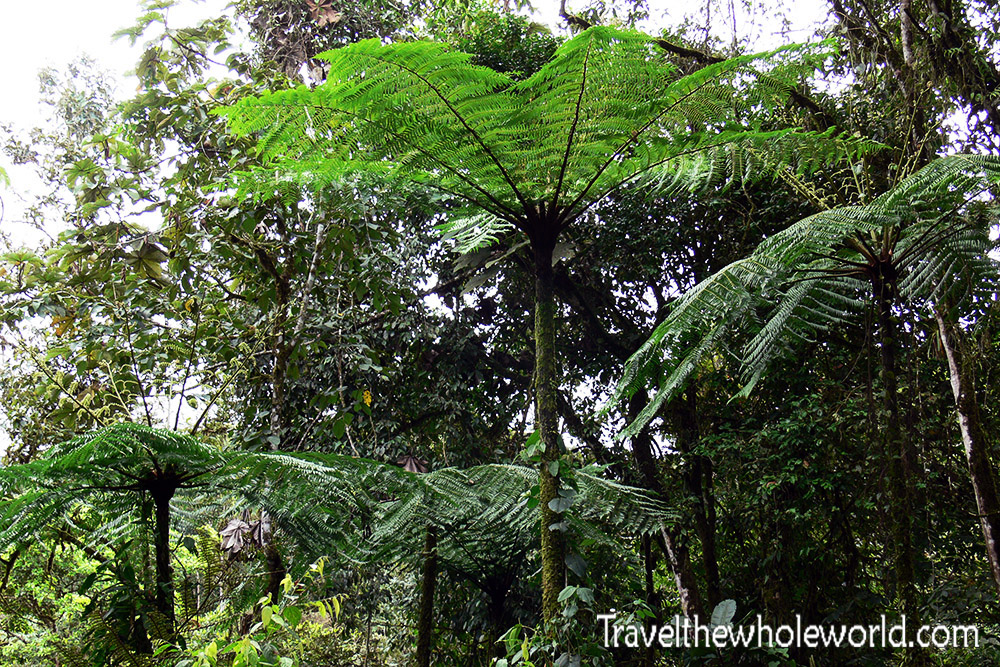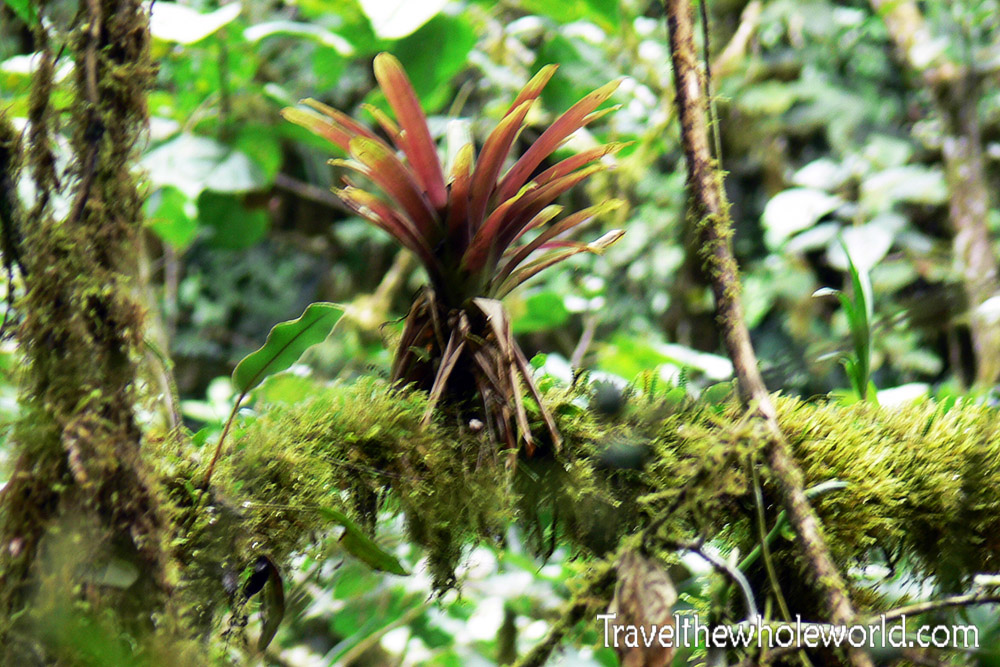 My trip to Ecuador was focused on the Amazon, which in terms of nature will always be the highlight of South America. However, Ecuador's cloud forest should never be overlooked. After being satisfied with my Amazon experience, I returned to the capital of Quito and made a trip to the town of Mindo; the gateway to the cloud forests. This place feels so far from the capital, but it's actually only a few hours via bus and easy to reach. My camera at the time wasn't even a SLR, so long range shots like this one above turned out blurry. This unique plant was growing on a tree branch high up in the canopy. Below shows another unique plant I saw in the cloud forest.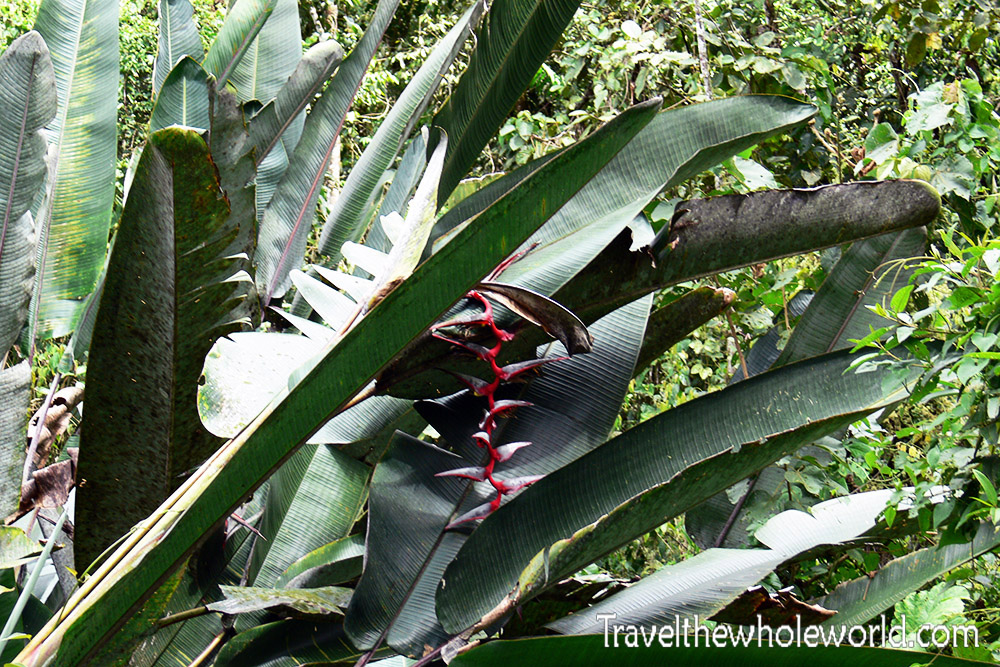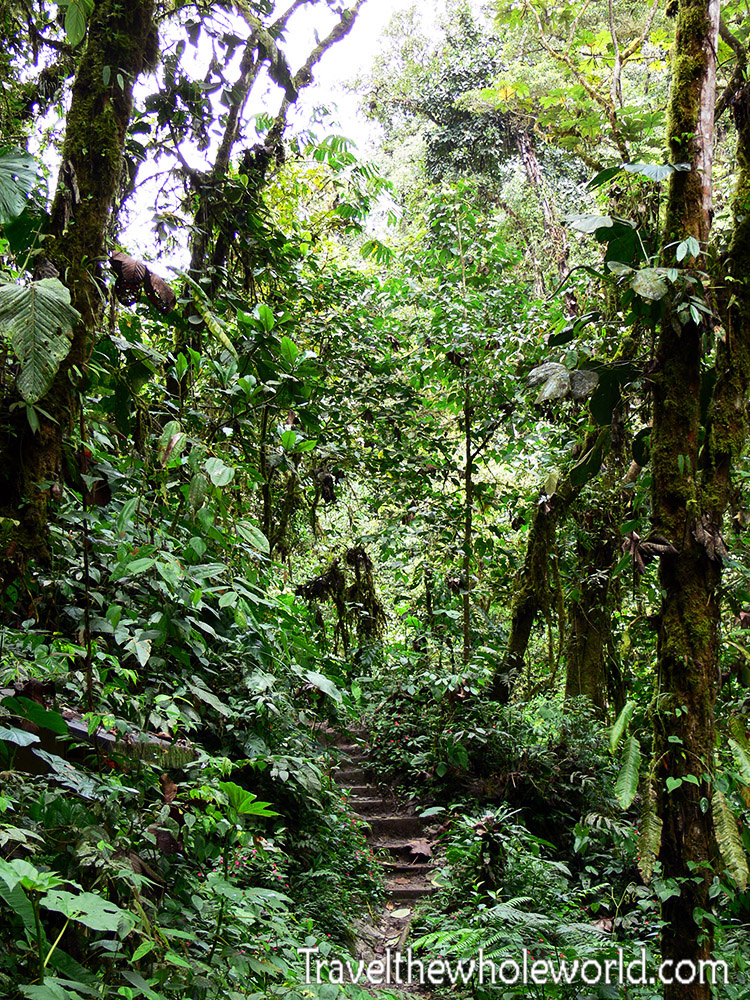 There seemed to be countless trails in the cloud forest that were all easy to follow. I hiked alone without any worry of getting lost. The photo above shows one of the trails ascending up a small hill, with some of the mossy areas of the forest below.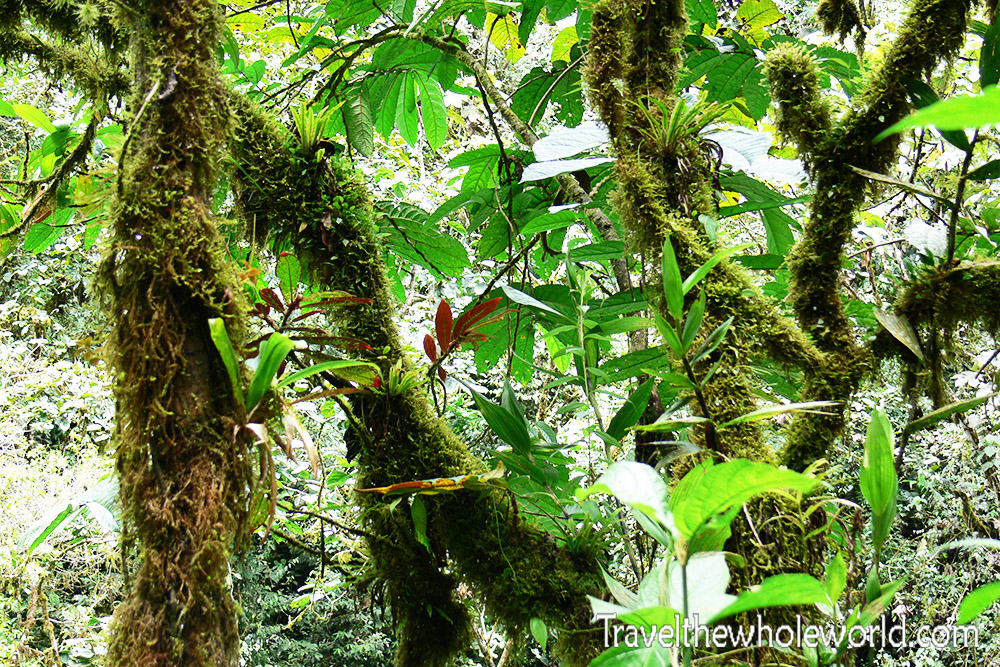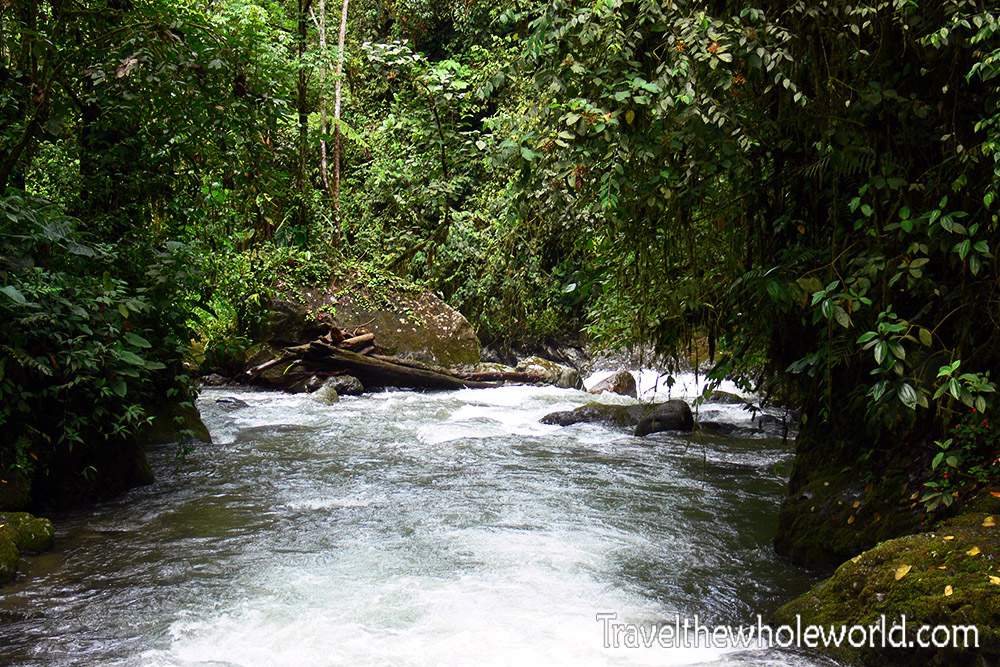 Since the cloud forest rarely sees sunny days, it's often extremely humid and wet. There are countless creeks and rivers that run through here. One of the biggest that I saw is photographed above, below is the Nambillo waterfall; the biggest waterfall I came across in Ecuador. I regretfully didn't climb the ladder.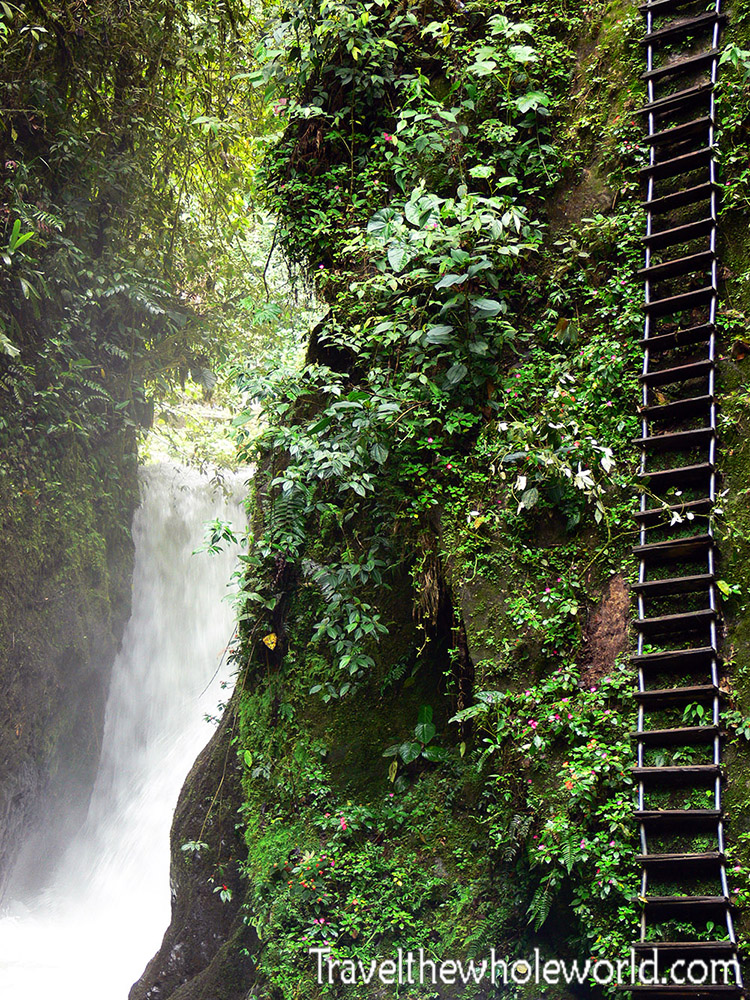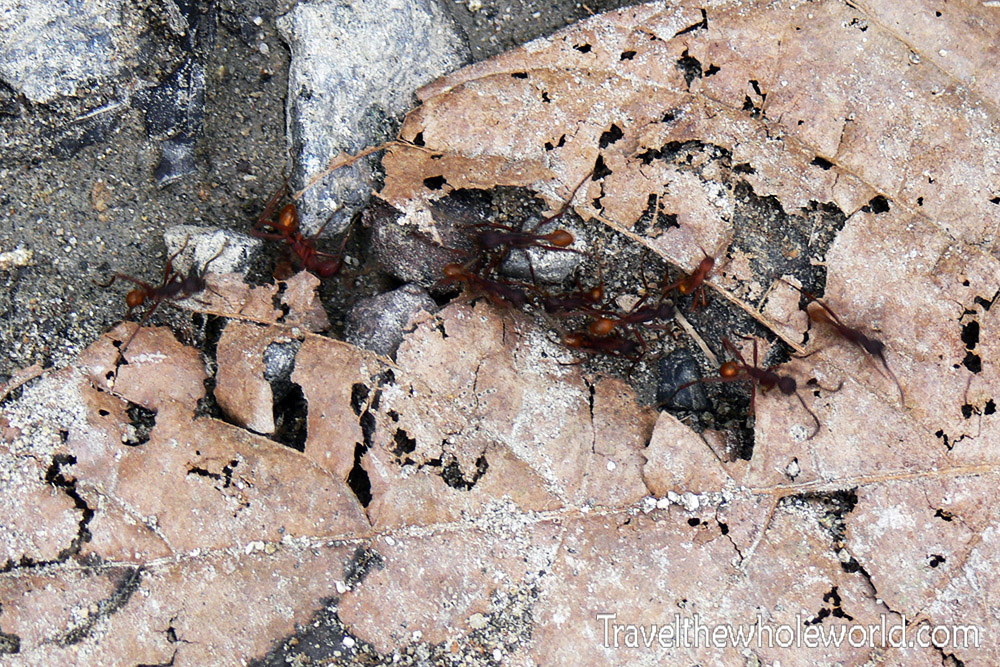 My ant and butterfly photos might make you think otherwise, but the Ecuadorian cloud forest is actually a haven for wildlife. Ecuador is only 0.02% of the entire world's land surface, but it holds a total of 10% of all bird species! This makes hiking around Mindo one of the best places on earth for bird watching. With just a few hundreds meters of elevation change, you can find yourself with completely different the flora and fauna. Of course one day I plan to return here and do a better job sharing my experience!