Visiting Istalif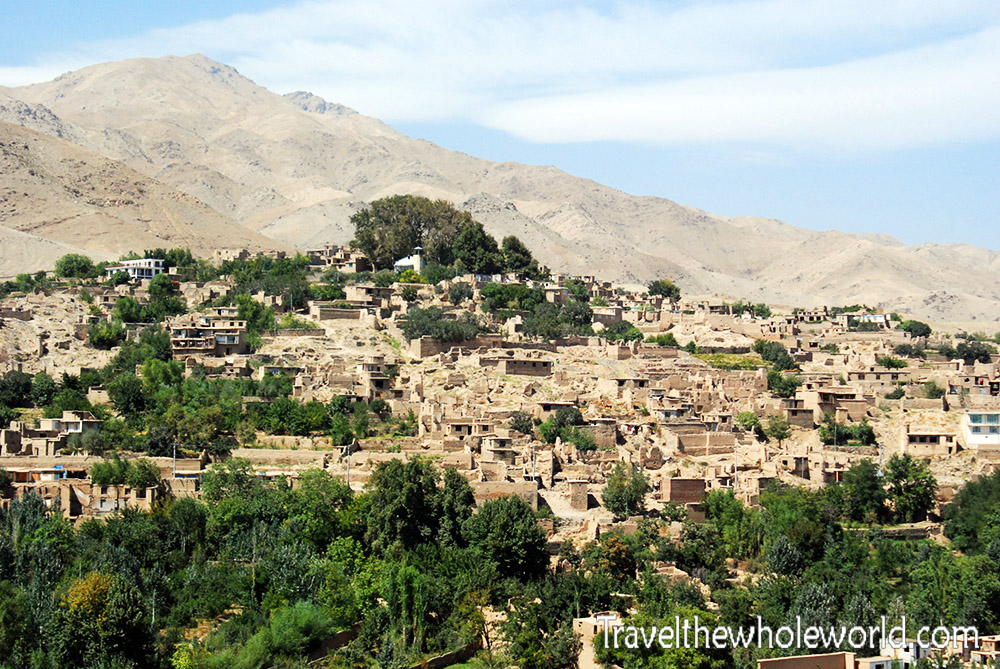 Only about an hour north of Kabul, you'll find the picturesque town of Istalif. This beautiful town is built within a lush green valley. It was one of the most liberal parts of Afghanistan that I visited. There were even people swimming here in public!
Istalif's markets seemed similar to those I had come across in Kabul. The vast majority here seemed to be farmer markets focused in local produce. Since Afghanistan is such a dry country I was surprised to see enormous piles of fruits and vegetables for sale. Everyone seemed to be desperately overstocked and I couldn't imagine who would they would sell to in such a small village! It seemed they had enough to feed themselves ten times over.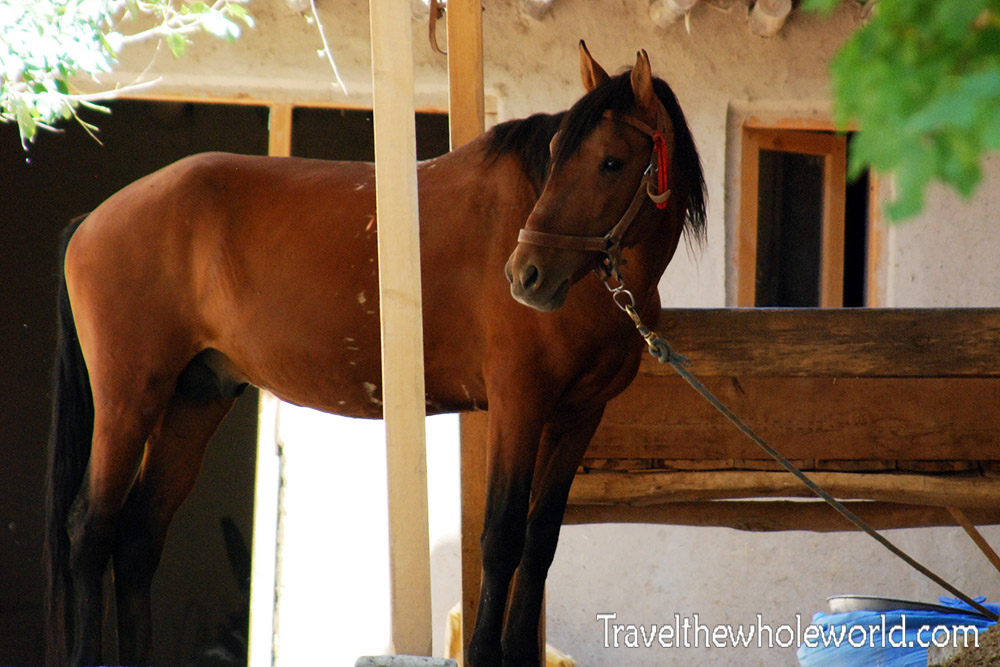 Istalif definitely had the small town look and feel to it. You get the vibe that everyone knows everyone here. I doubt those kids I had seen earlier swimming would have swam in a more conservative part of the country or in the big city. Most of the houses here were small and simple, with several of them owning stables like this one above.
The main economy in Istalif is it actually ceramics and textiles. Parallel to the market street was another street lined with nothing but pottery shops. The man above was nice enough to demonstrate how he creates some of his work. I felt like I was probably the first foreigner to visit this place in ages. Everyone here was so surprised to see a tourist that they went out of their way to make me feel comfortable. Nearly everyone insisted that I sit down in their shop and rest, have some tea and fruits. I wished that a tour bus of old lady's would have showed up and cleaned this place out with purchases, but I don't think that will be happening here anytime soon.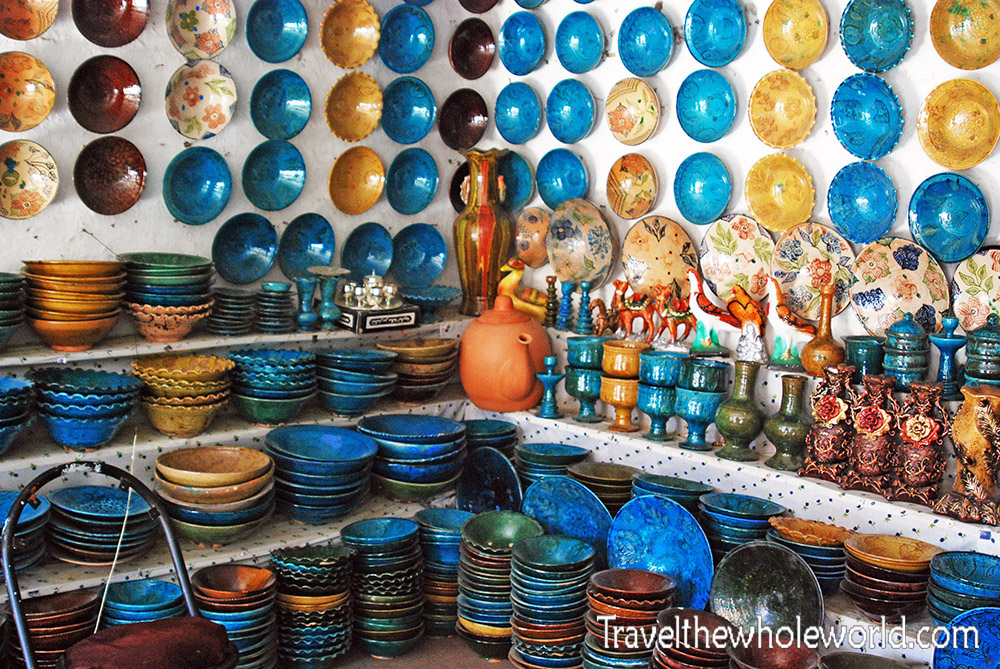 Like the farmers market, they seemed to have an oversupply of goods here for their pottery and textiles. Through a translator he explained they do do a bit of exporting, but it's a difficult business because of stiff competition from countries like India and China. Above and below are photos of the inside of one of the shops.
Ceramics definitely was the primary export here in Istalif, but they did have some textiles. I didn't see any shops that specifically sold nothing but textiles so it's possible only one or two people in the village do it. The photo above shows a loom used to weave the fabric together. Looms were invented hundreds and hundreds of years ago. No one is sure where, but more than likely they originated in China. With that said they probably spread west and have existed in Afghanistan for hundreds of years as well.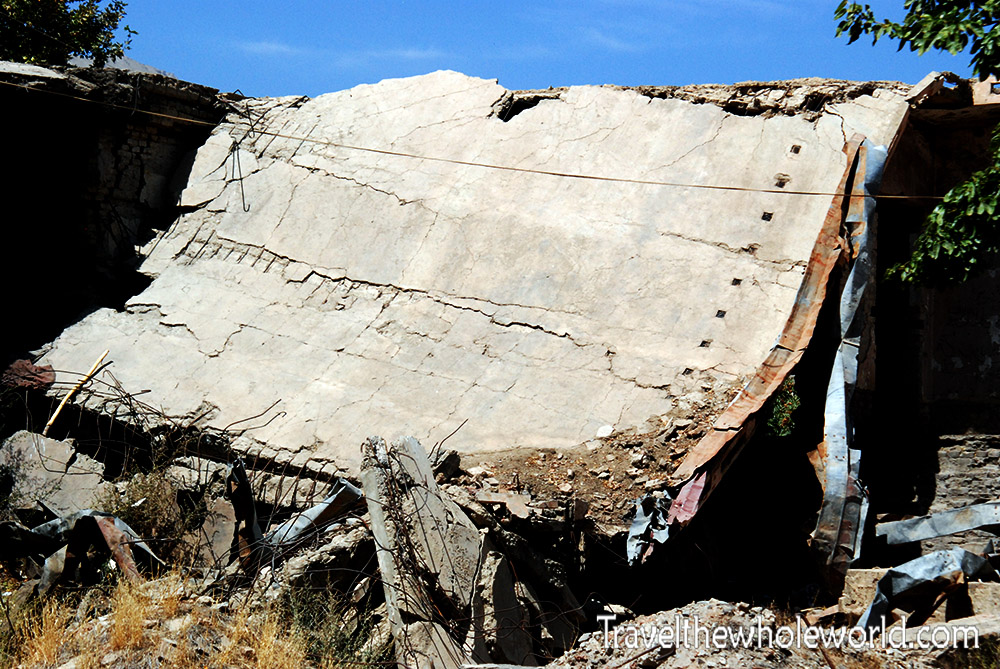 As picturesque as Istalif is however, you'll still find plenty of signs of war. The last thing I'd like to do is divert attention away from the charm of the town, but most of these scenes couldn't be missed. The collapsed roof here was actually one of the first buildings I came across as I entered Istalif. Most of these buildings were just outside of Istalif, but this one above was closer to the center of town. Despite the occasional signs of destruction, nearly everyone seemed to be especially friendly.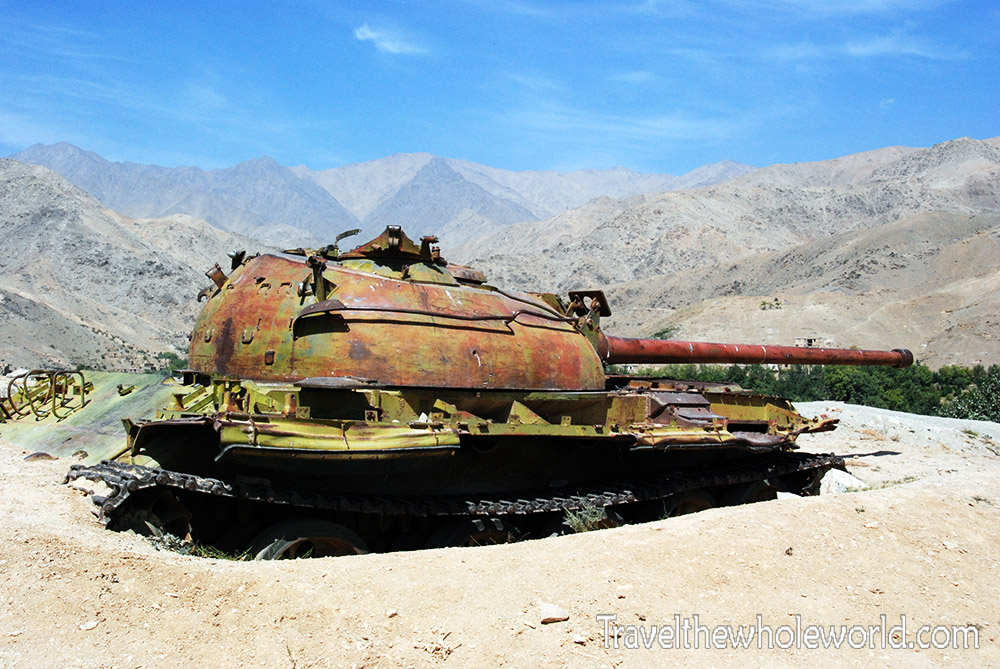 One of my most interesting experiences was coming across this tank on the outskirts of the town. The tank is an obvious relic left behind from the Soviet war decades ago. There aren't really any rules in Afghanistan of course, so I was free to go explore it and even sat in the drivers seat. Below is a shot of the inside of the tank, showing its pedals.
Also in this area I found hundreds of bullet shells from the war that still remain all over the countryside. The painted red rocks indicate that there are landsmines in the area. All this would lead me to believe me there was once a serious battle that took place precisely at this location. There were so many shells laying around I was tempted to take some home as a souvenir but didn't want to have any issues in the airport.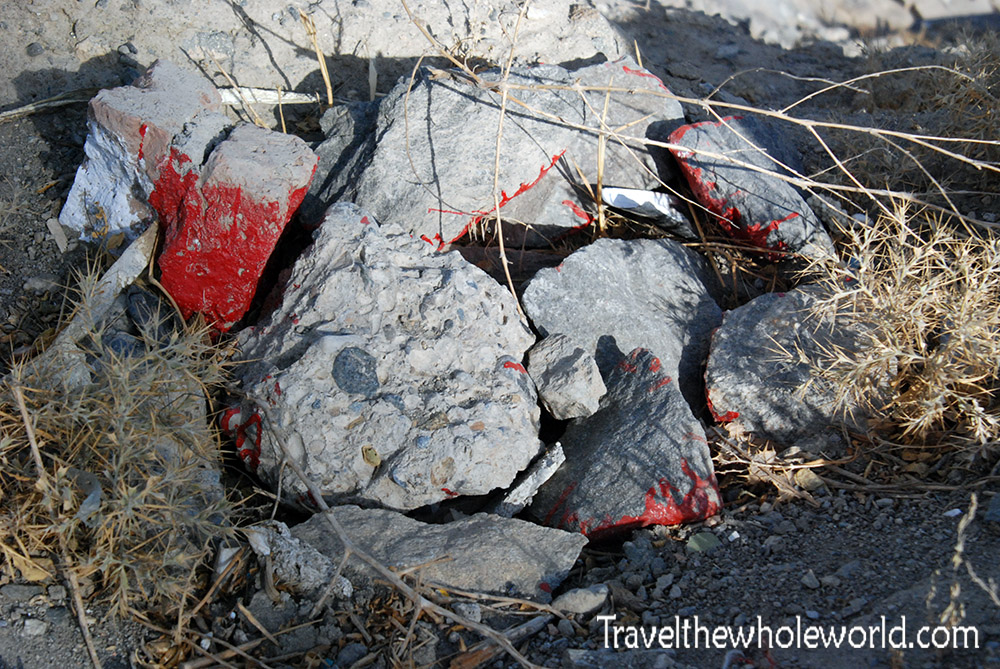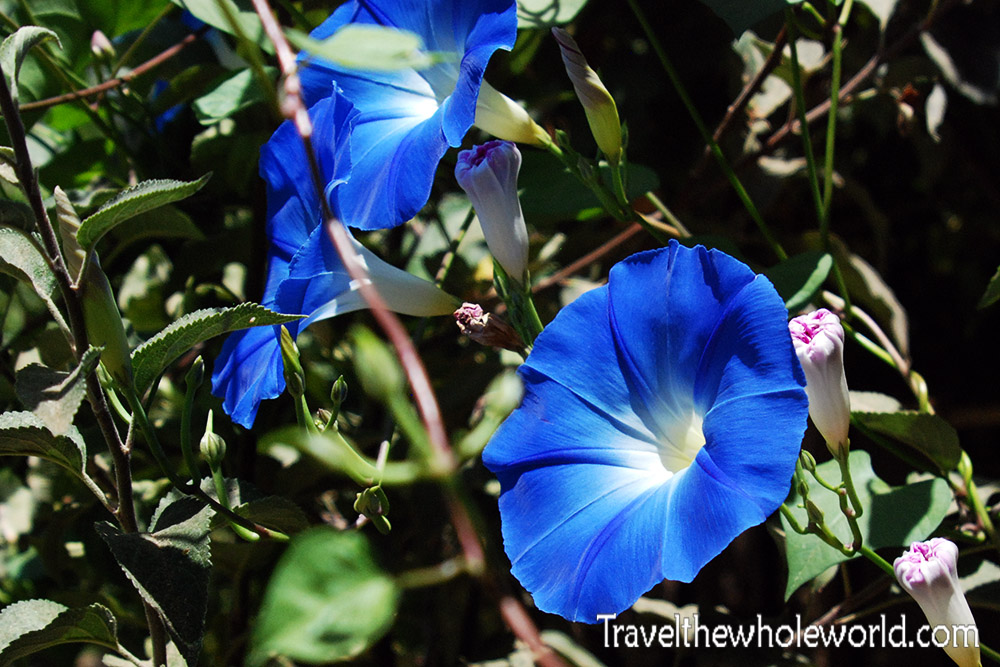 I'd like to finish this page on a positive note, so here are two final photos from Istalif. Easily the most attractive building here was the Istalif mosque, which also had a well kept garden outside. In Istalif where everything is based on art you'd naturally expect them to have a beautiful mosque! I wish I had taken more photos of the town itself, because some parts are pretty colorful. Although Afghanistan is far from stable, hopefully Istalif will remain isolated from the violence and continue