Visiting Istanbul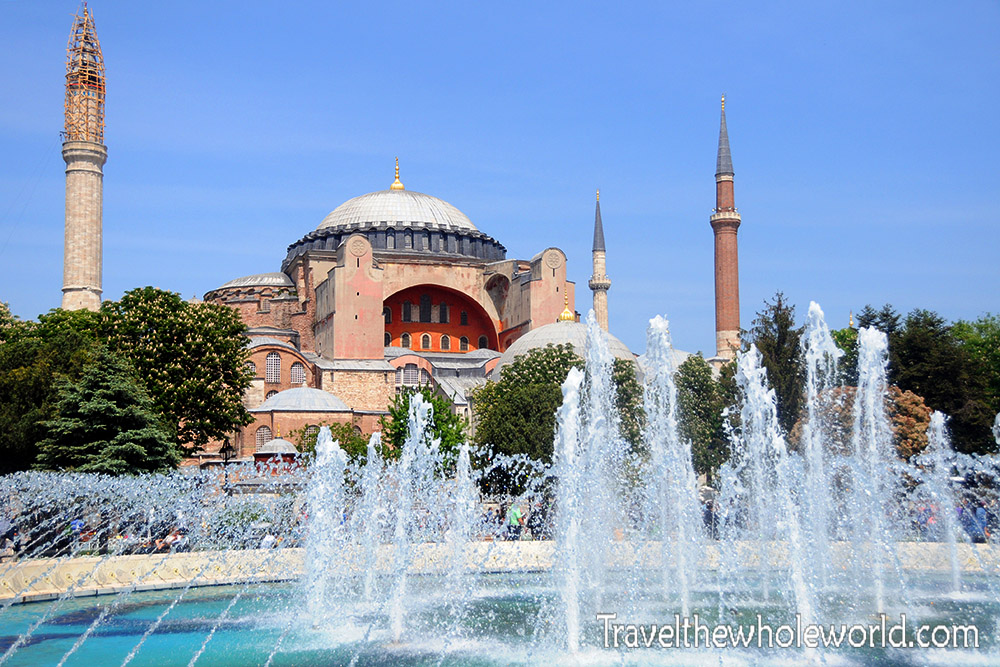 One of my first visits in Istanbul was the famous Hagia Sophia. The first church built on these grounds dates way back 1700 years to 300AD! The first two churches were destroyed but the third and current structure was built in 537AD and served as a church for nearly 1,000 years. Changing religions in Turkey brought Islam and from 1453 all the way through 1935 the Hagia Sophia was used a mosque. Today the Hagia Sophia is an open museum and one of Turkey's largest attractions. It's an interesting place to visit because both Christian and Islamic art remain inside. On the lower left you can see Islamic writing and on the lower right you can find the Deesis Mosaic which was created in the mid 13th century.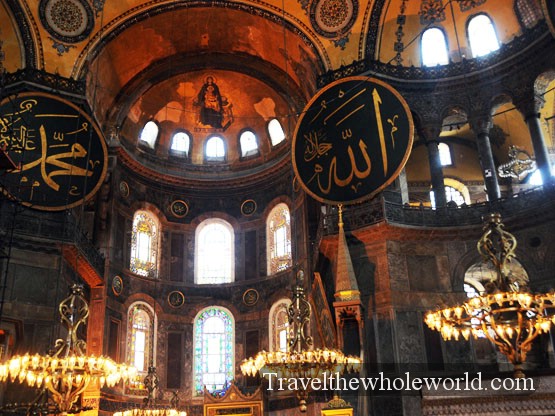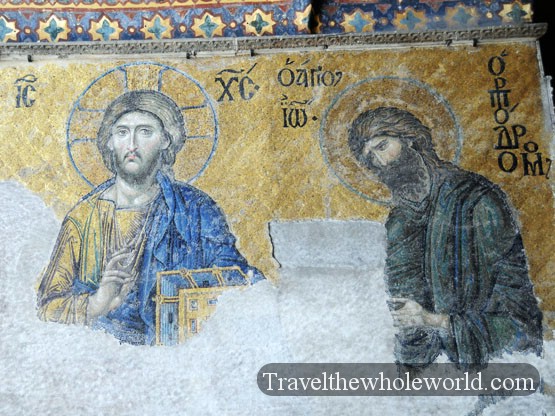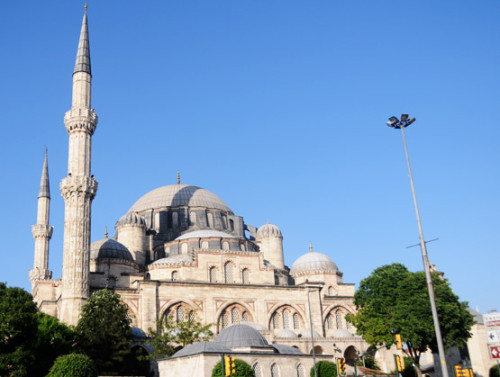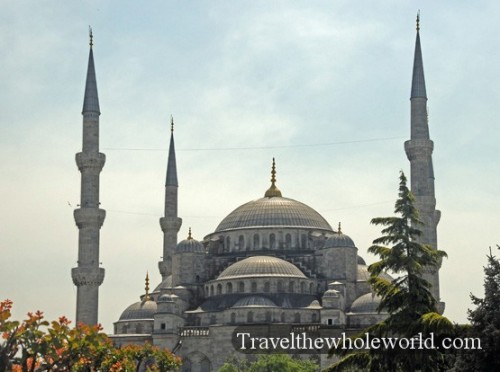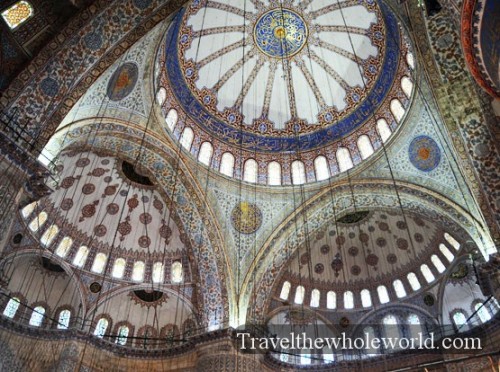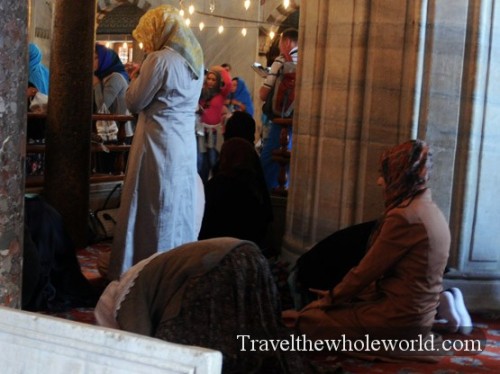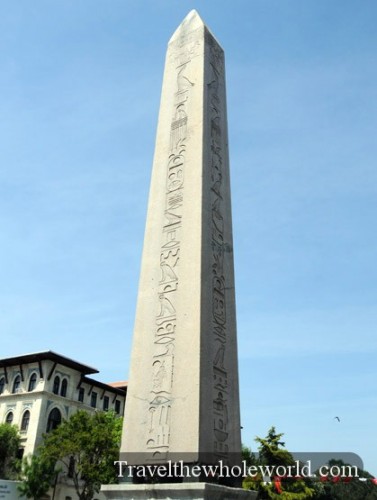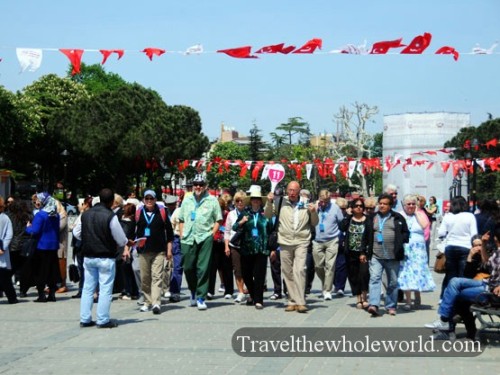 One thing obvious about Istanbul is it's incredibly packed with tourists no matter where you go. Of course my response to this is it's touristy for a reason. With so much to do it's no wonder why Turkey is one of the most sought out destinations in the world. This obelisk was located in the main square right in front of the blue mosque. It seemed to be a rallying point for lots of large tourist groups like the one above.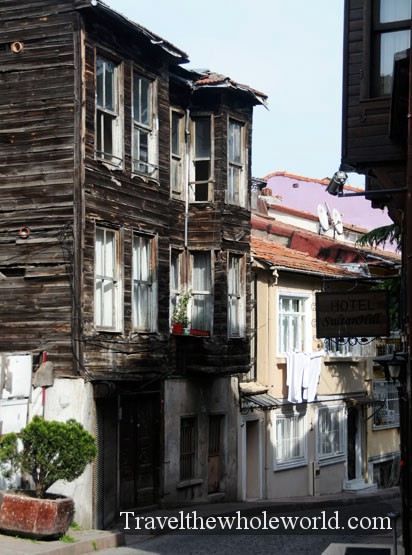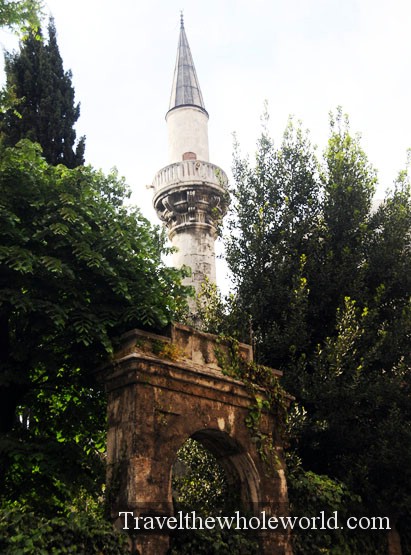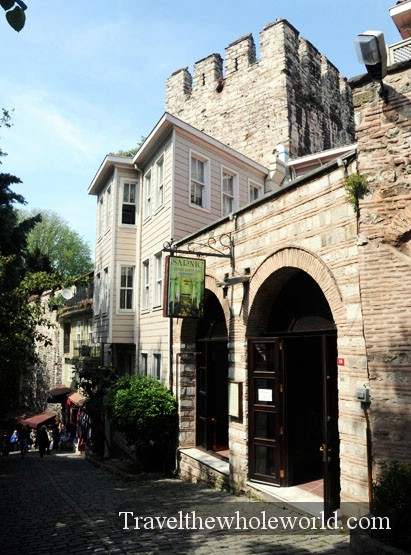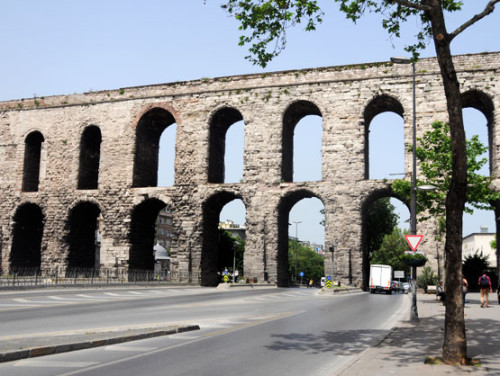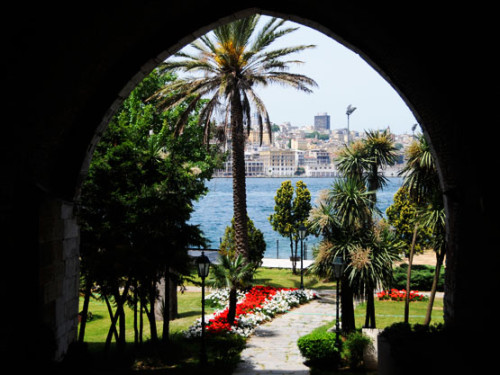 Istanbul is truly one of the most beautiful cities I've ever visited. After just coming back from Iran I didn't feel like going to every tourist site in the city to be honest. I did do a lot of walking though, on this day I seriously must have walked 10 miles and have the sun burn to prove it. Above are two shots of some of the older parts of the city, with what appears to be the ruins of a bridge from the Roman empire, and a view of the sea.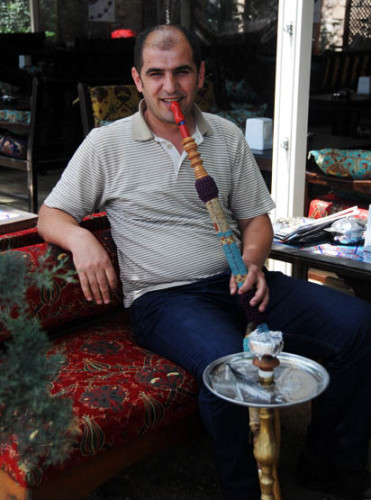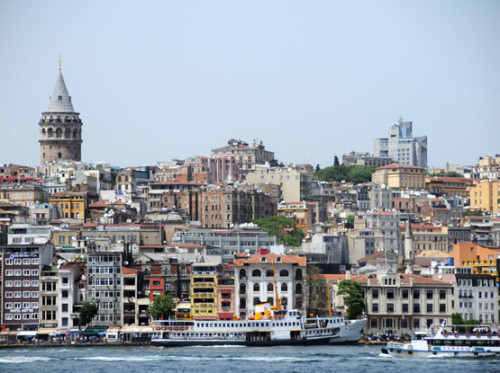 The surrounding photos are of some typical scenes from Istanbul. On the left you have a local Turkish smoke smoking Hookah. Above you can see some of the European parts of the city, while below has the more Middle Eastern like Old Bazaar on the left and a more modern market on the lower right.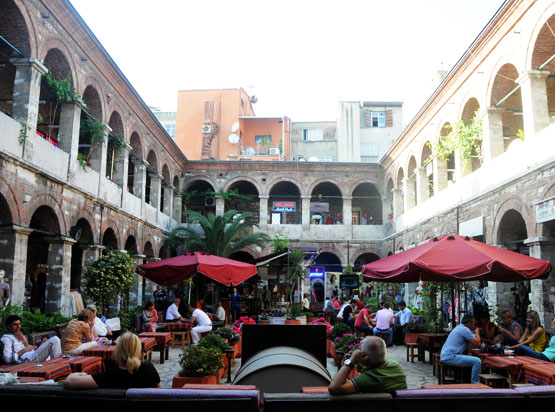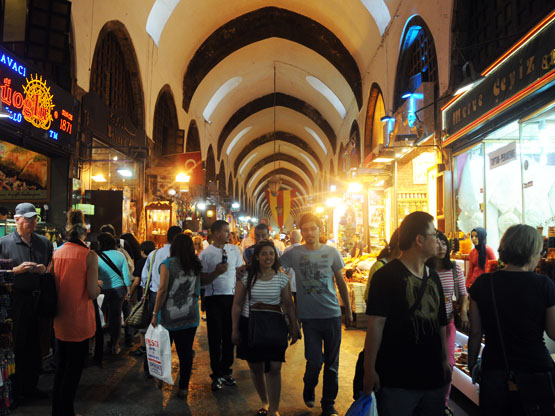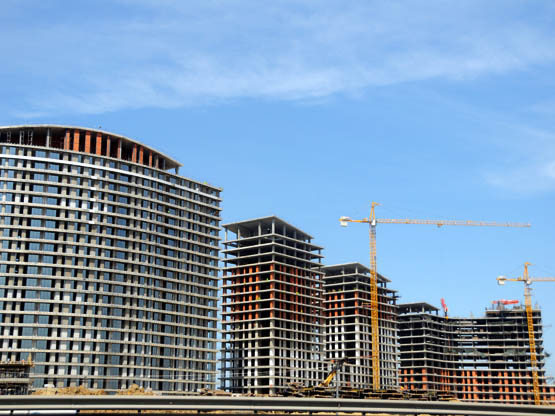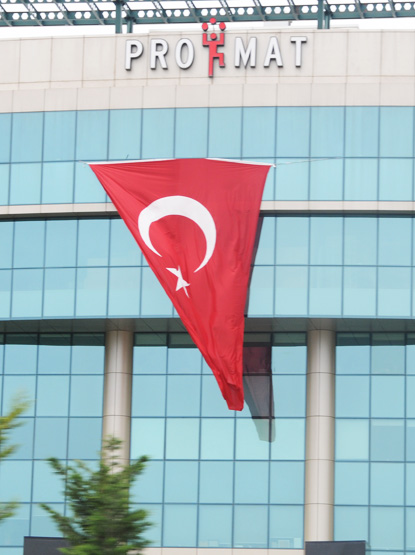 I knew Turkey was doing relatively well economically, but I had no idea they were one of the top 20 economies in the world and only growing. Eventually they'll probably join the EU, and if things continue the same way Turkey could one day be one of the top 10 economies. I noticed lots of construction throughout the city. Most finished buildings also had the Turkish flag proudly draped over.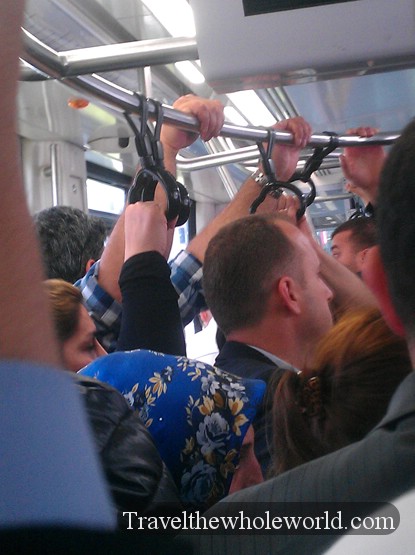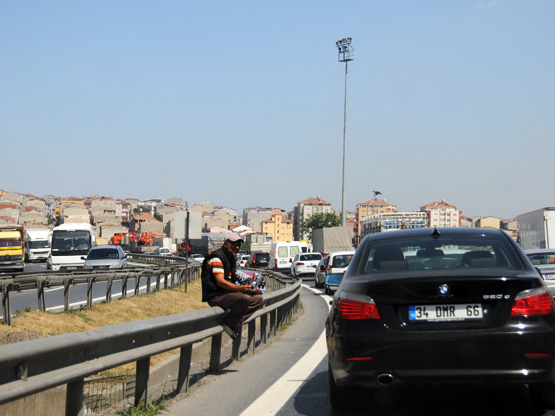 Istanbul is a very populated and congested place. When I first arrived I took a very packed tram from the airport into the city. It was difficult to take a photo because so many people were crowded around me. Later I decided to rent my own car and try my luck in the streets. Traffic was bad here too, and this man on the upper right had enough confidence that traffic would be slow enough that he could sell items directly from the highway guard rail.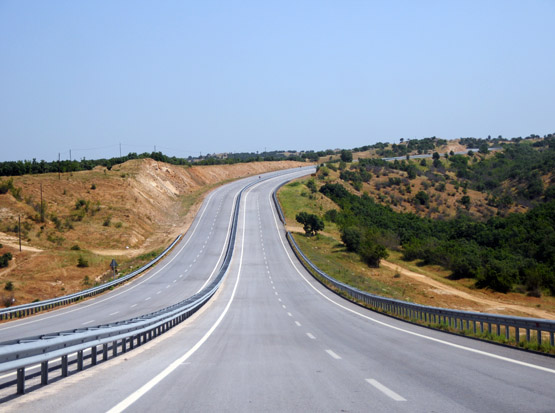 Since I had just come back from Iran and wasn't feeling so touristy, I thought it might be a good idea to rent a car and drive to Bulgaria. It was only two hours to the border and I imagined myself driving up along the coast stopping at various places along the beach as well as a national park. I kinda wanted to be out of the big city! So I rented a car but found out I couldn't take it across the border because Turkey was not yet part of the EU! I've rented cars and driving across many borders several times without any issue, so I hadn't even considered this would be a possibility. Above are two photos I took as I drove north across the European side of Turkey. As you can see it's not very developed and there isn't much going on here. I passed by lots of small farms and small towns along the way. I didn't feel like driving all the way back to Istanbul after my failed drive so I stayed in the town of Kirklareli seen below. For some reason Turkey refers to Bulgaria as Bulgaristan which sounds strange to me since I associate the Stans with Central Asia.