Piatra Craiului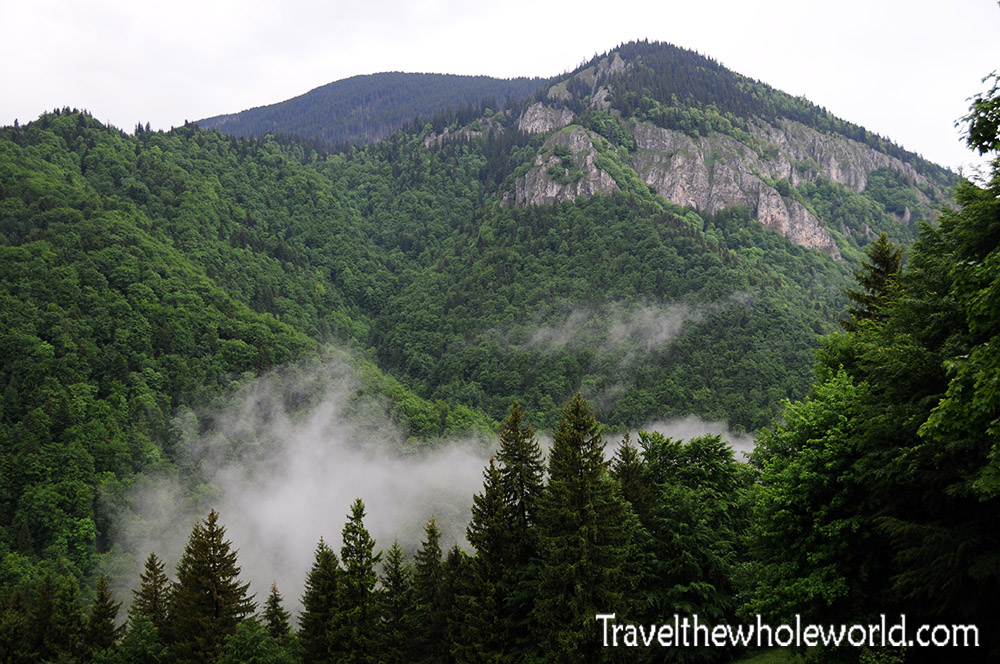 One of the greatest wildlife havens still remaining in Europe is the famous Danube Delta in eastern Romania. Unfortunately I didn't make it there on this trip, but I did get to Romania's national park known as Piatra Craiului. This mountainous forest is located near the center of the country and is known for its small mountains with dramatic rock formations. The photograph above shows some low level clouds rolling in and was one of my first views as I drove in on the road below.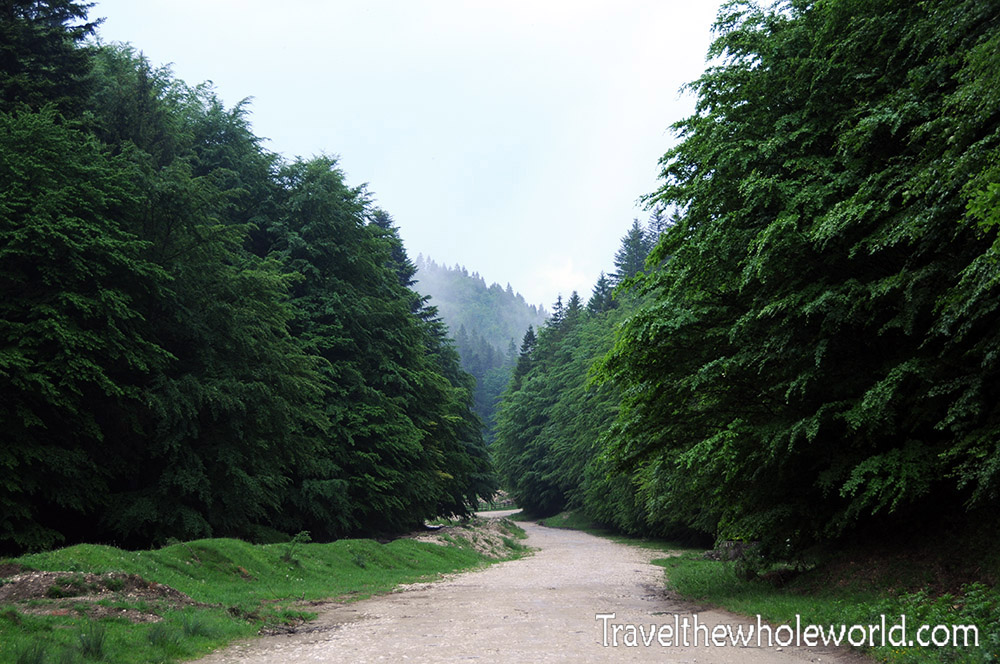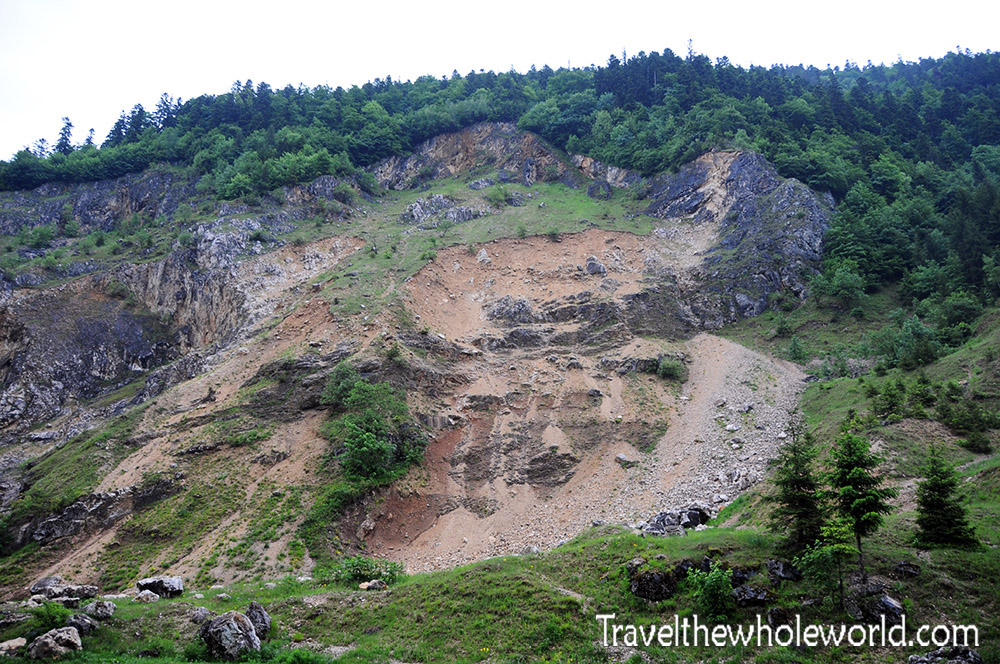 Piatra Craiului highest peak is only 7,343 feet (2,238 meters), but while these mountain aren't high they are definitely full of adventure. This photo shows a small landslide created by some of the steep slopes of a small mountain along side a road. Other parts of Piatra Craiului have some very dramatic and exposed trails where a small slip would be fatal. The photo below shows a melodramatic warning of falling 🙂 .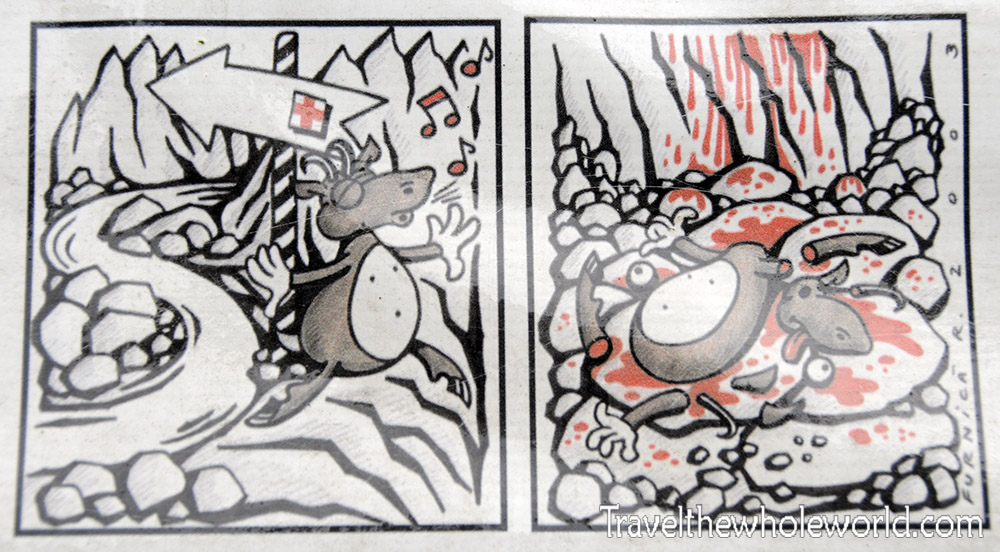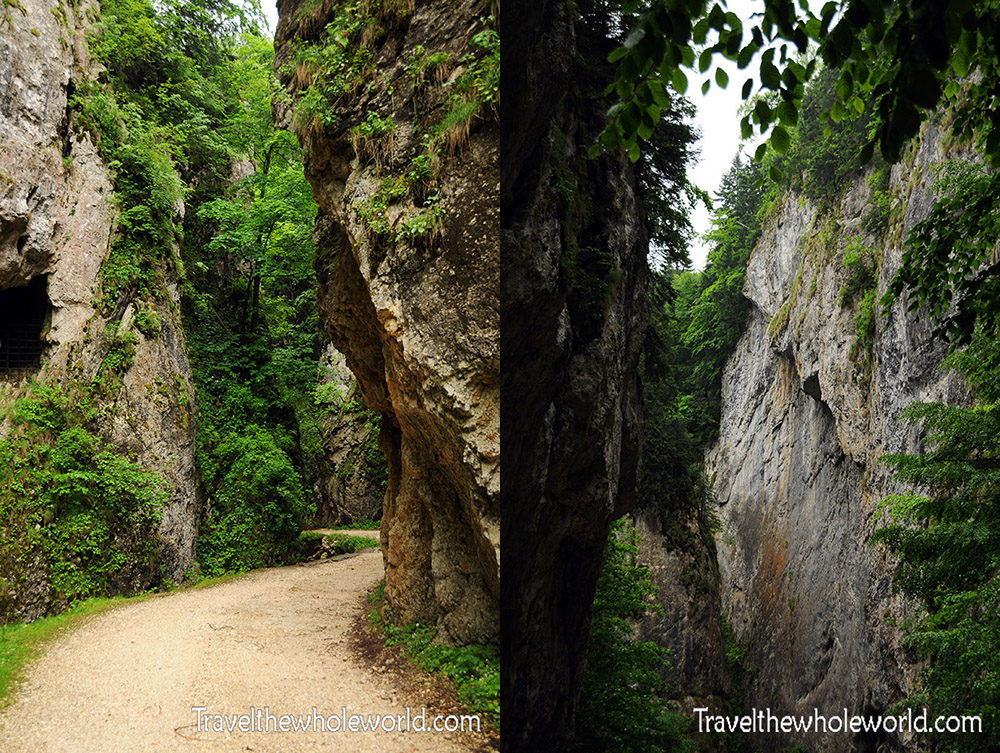 I felt like half the time I was hiking I was either looking up or wedged between narrow cliff walls. For that reason it seems like photos from Piatra Craiului are best taken vertically. I drove through some random roads until abandoning my car and taking this hiking trial above. This trail was as gentle as they get here, but it still took me along some impressive scenery. There's a ton of rock walls here, so if the sport ever becomes popular in Romania, this will be a haven for rock climbers.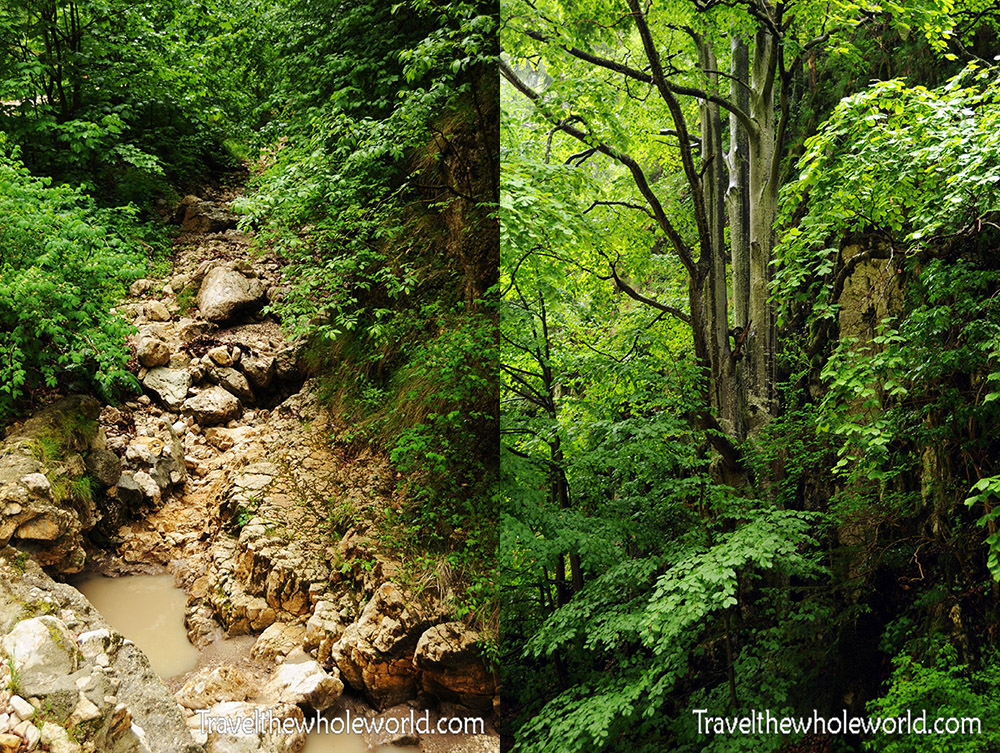 I found this place to be well worth the visit, but am disappointed in myself for not getting up higher to the exposed trails and true adventure. Luckily you don't need high vantages points to see natural beauty here. Piatra Craiului's still lush forests from early spring made me feel like I was in a jungle at times rather than a deciduous European forest.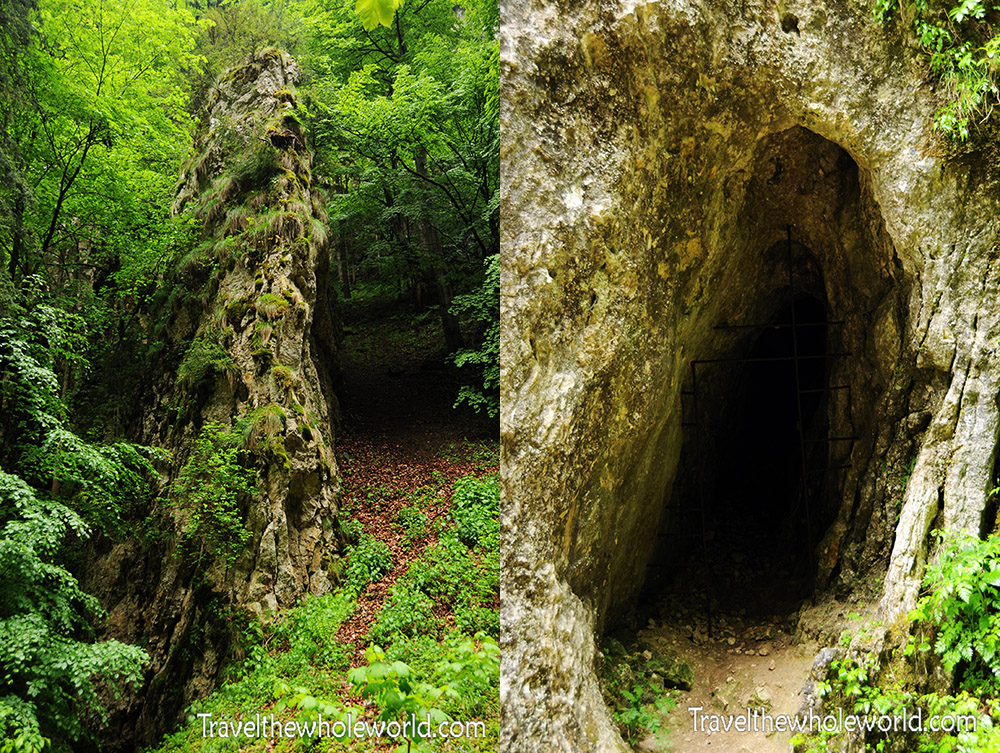 Piatra Craiului also has some caves that can be visited. I really didn't do a great job planning my visit here, and since I visited alone and had no maps I feel like I missed out on the majority of good trials here. I know there are several caves scattered about, but the one that I visited was sealed shut by a gate after I ventured inside. I assume it turns into a maze and they don't want people getting lost and disappearing.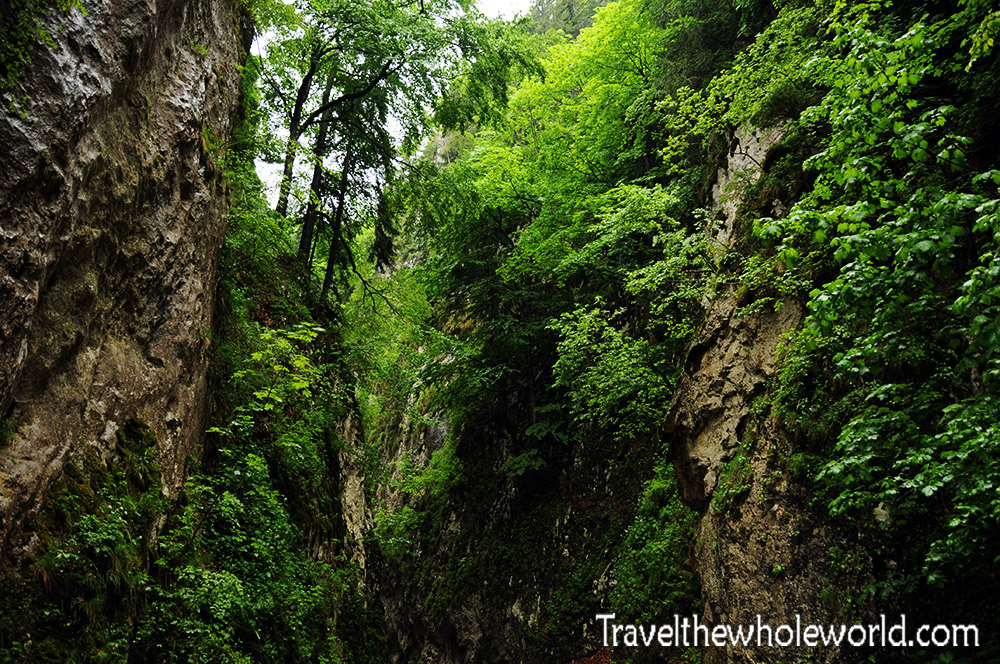 Not too much going on here! This was another trail I took that was a little bit deeper into the woods. Most of the vegetation here was so thick that I could hardly see the past a few feet. Usually that happens when a forest is cleared and new plants take over, and if that's the case then the photo below shows some virgin forest.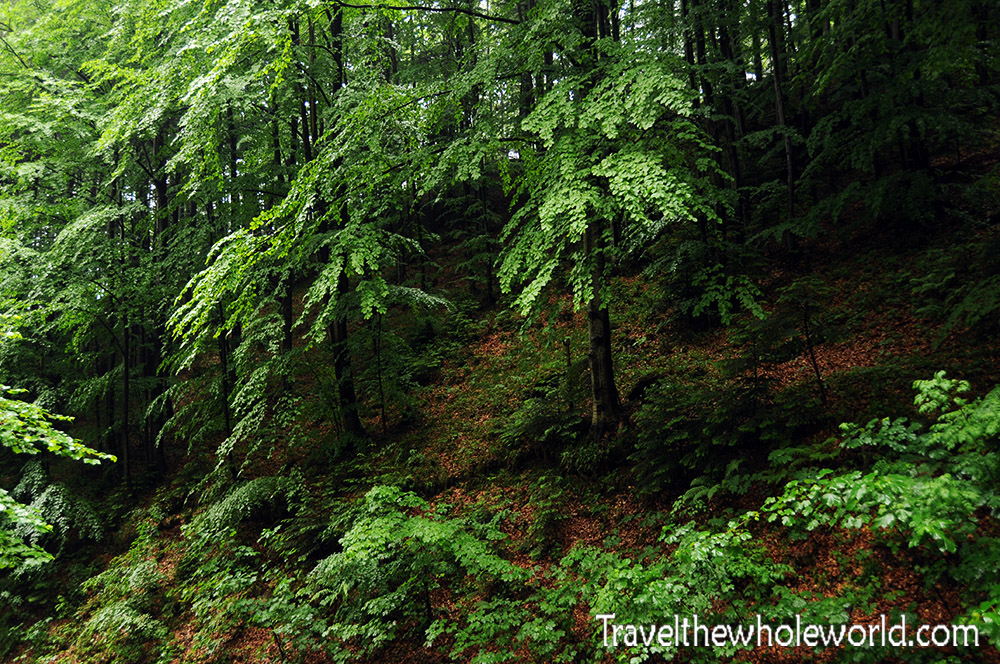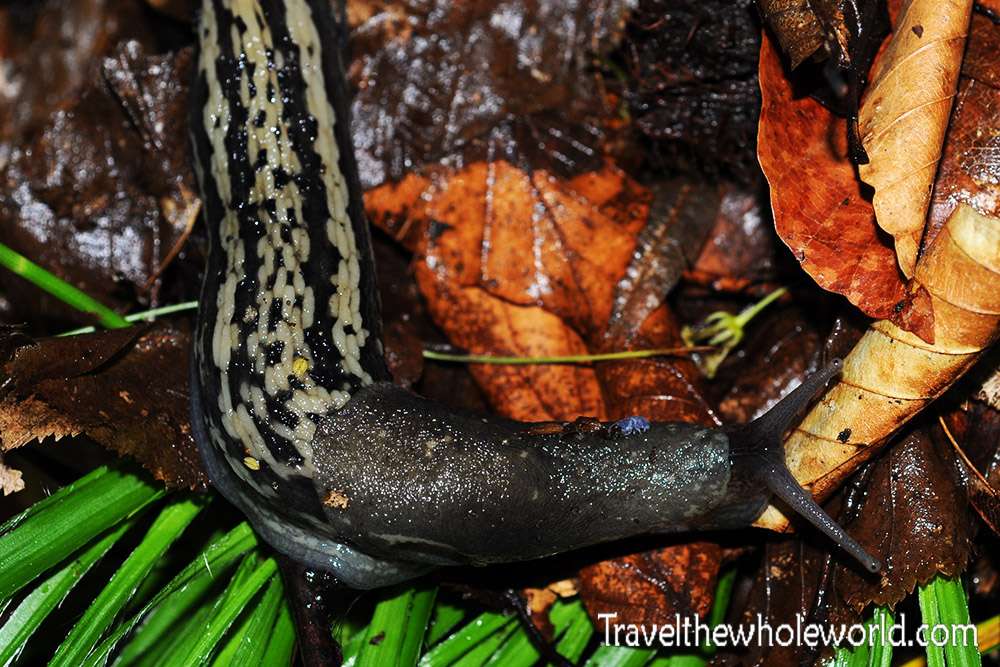 All kinds of animals live in Piatra Craiului, and I'm not sure if I can consider the rest of these pictures wildlife shots, but Romania had the largest slugs and snails I've ever seen. This slug above was more than half a foot in length (15 cm), and the snail below was also abnormally large.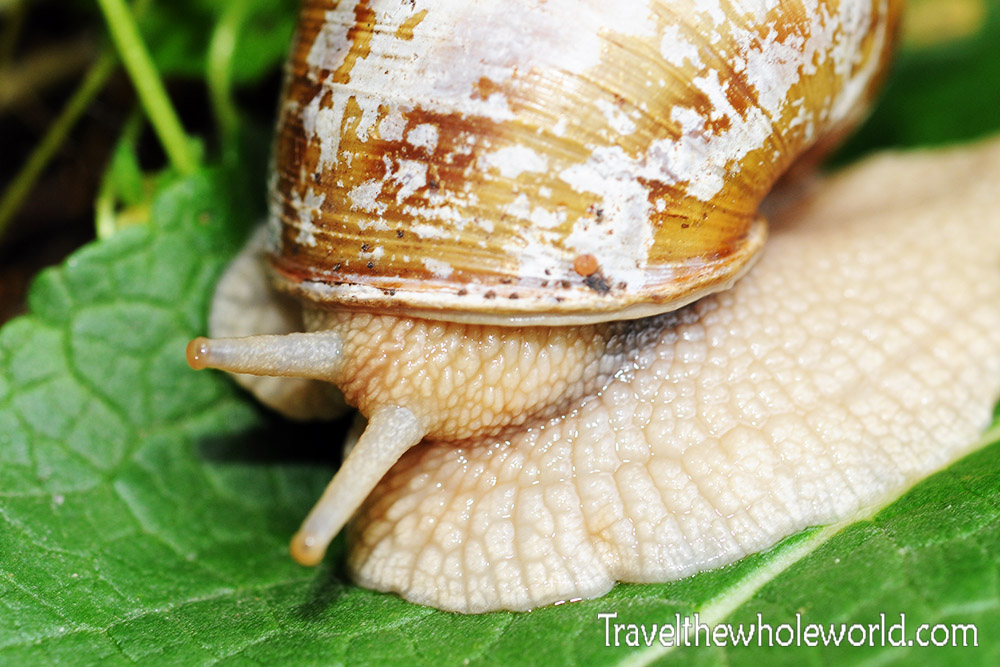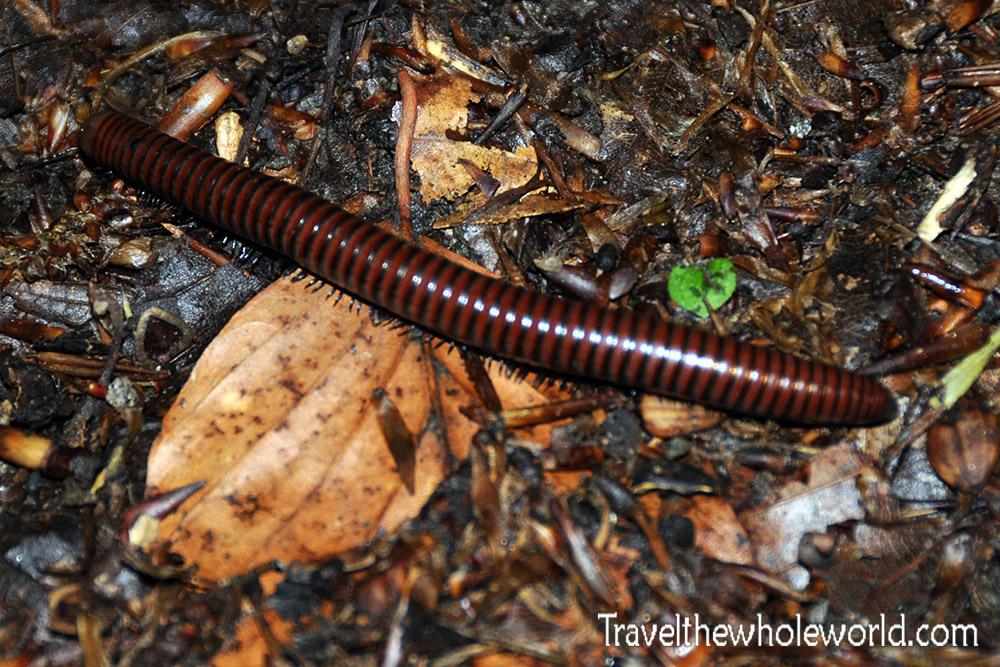 I'm not sure if these small animals are always out or not, but it seemed like the whole forest floor was teeming with wildlife right after a rain storm. This millipede was another giant one that I almost stepped on while hiking off trail. Easily my favorite though was this fire salamander below. As a kid I had always liked their bright yellow colors and wanted one as a pet. To Europeans they might be common, but for me there's nothing I love more than reading about some type of animal as a kid and then traveling across the world and finding one on my own!