Visiting Orheiul Vechi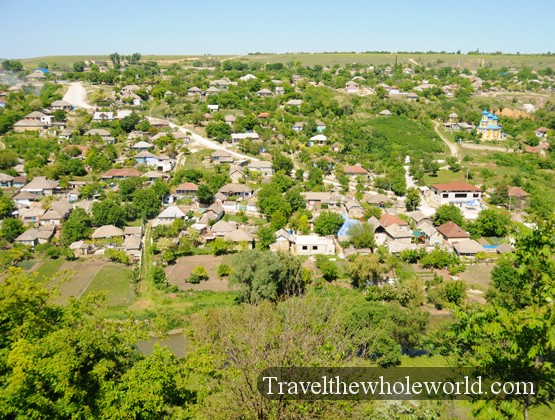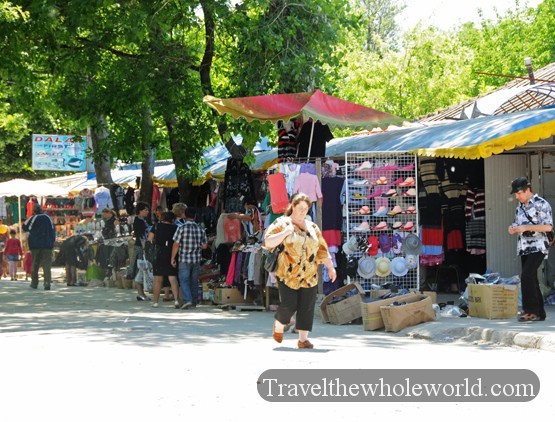 Another random place I visited was this small town above. Since this place was farther away from the capital I took a risk and rented a car. I was a bit intimidated by the idea but once I started driving around I felt comfortable and took a trip farther north. I went through this small town and somehow got lost from the main street. I pulled over and asked a group of older men for directions. They didn't speak a word of English, and likewise I didn't speak a word Moldovan. After working with them for about 10 minutes we were able to figure each other out and I was back on my way.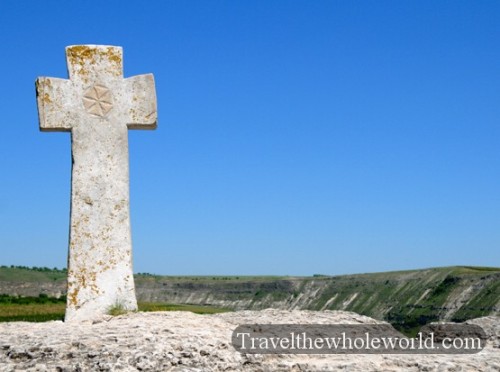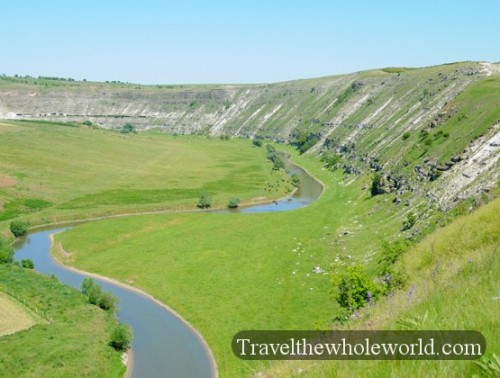 After the Capriana monastery I next visited the Orheiul Vechi church. Built along a steep cliff that follows a river, this was some of the most beautiful land I saw in Moldova. The steep embankment follows the river as it twists and turns through the countryside. If you climb up to some of the higher areas you'll get some amazing views. Below is a photo of some of the cliffs where you can see there are both natural and man made caves. Internal of the mountain are tunnels and rooms that are used for both housing and prayer areas for Orheiul Vechi monks.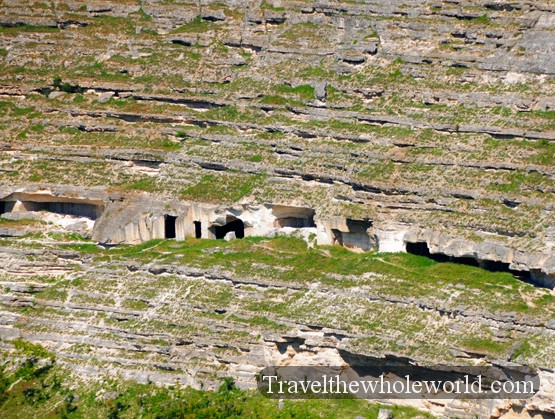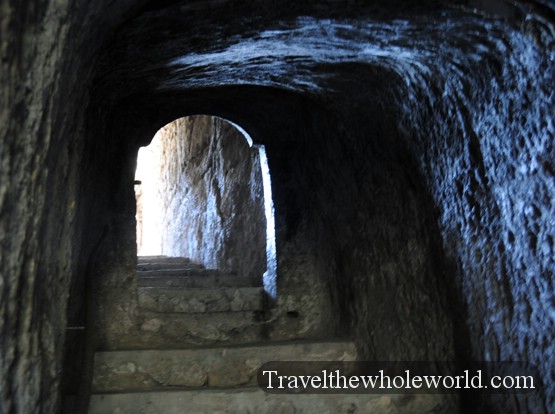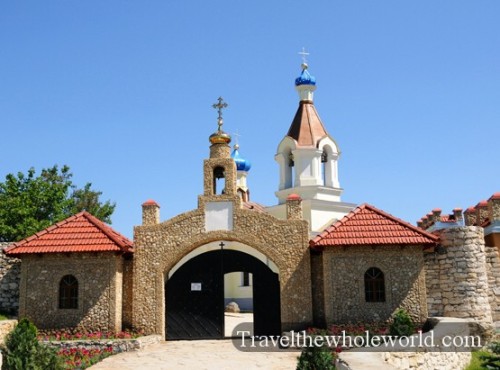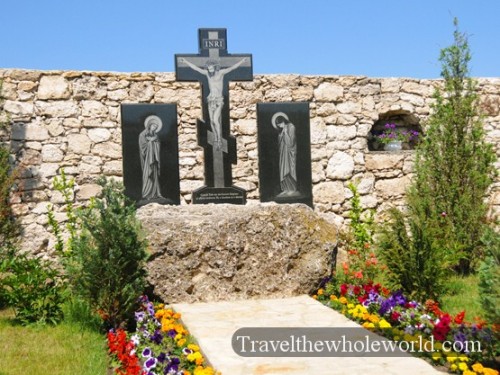 Atop the embankment on the outside is the small and humble church seen above. I actually came very close to completely missing the entrance to the cave. There was a smaller building atop the mountain. From the outside it didn't look too interesting, but when I opened the door I found a set of stairs descending underground. This led me to the cave monastery. Below on the left is a photo of the inside of the church that was built on top of the mountain. The lower right photo shows the inside of the cave monastery.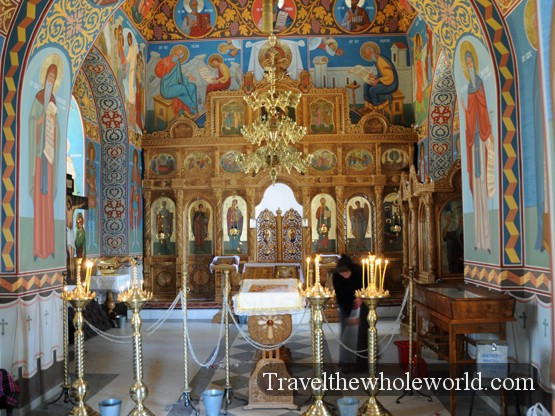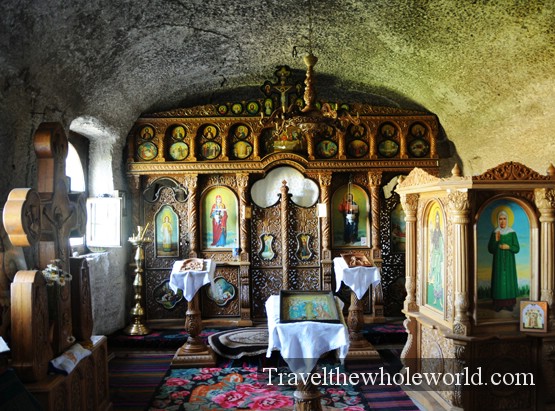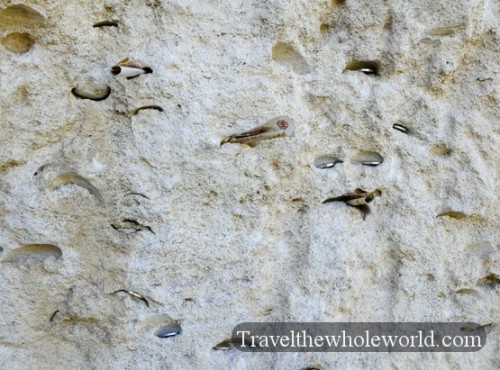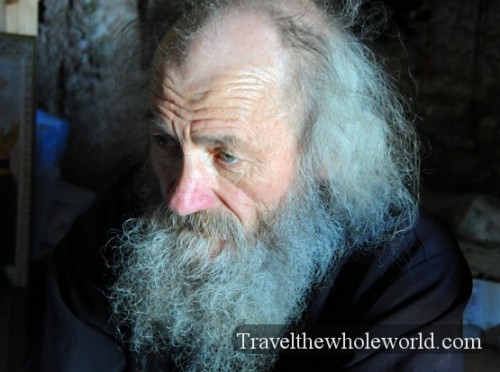 The cave church has an opening that takes outside on a natural balcony along the embankment. Here many people have left donations within the stone walls. Inside the cave monastery I met a very talkative monk. Our conversation was pretty limited but he seemed to enjoy hearing people's stores was nice enough to let me take his photograph.