Visiting Milestii Mici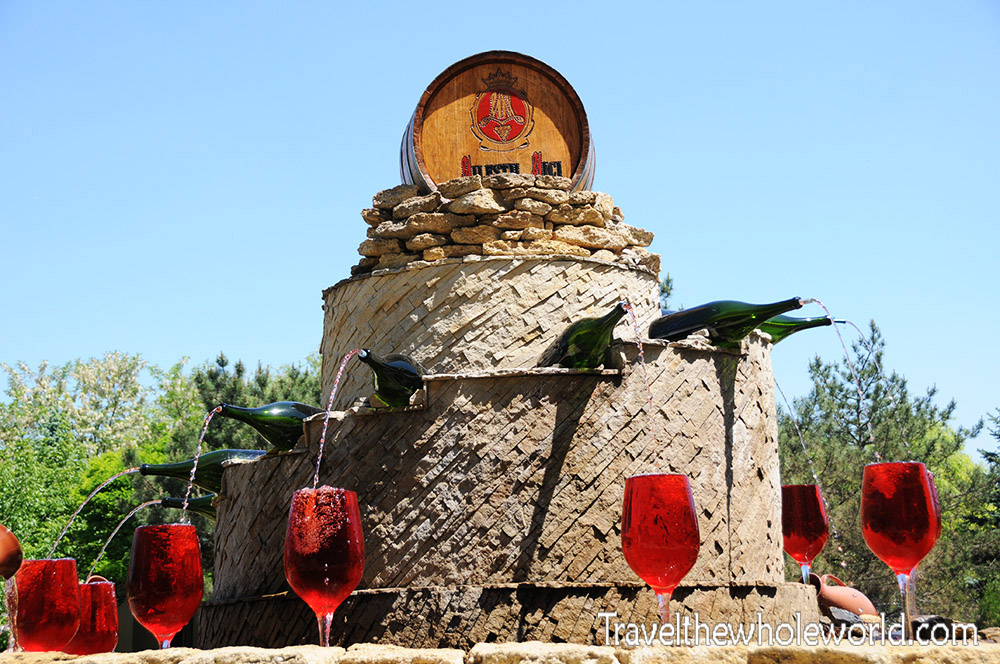 Every country has at least one thing every traveler must do. In Moldova it's mandatory that every traveler visits the Milestii Mici winery. Believe it or not I had never done a wine tour before, and wasn't sure about visiting this one. Thankfully I didn't miss out, and found this place to be one of the most interesting parts of Moldova! These photos above and below show the fountains at the entrance to Milestii Mici.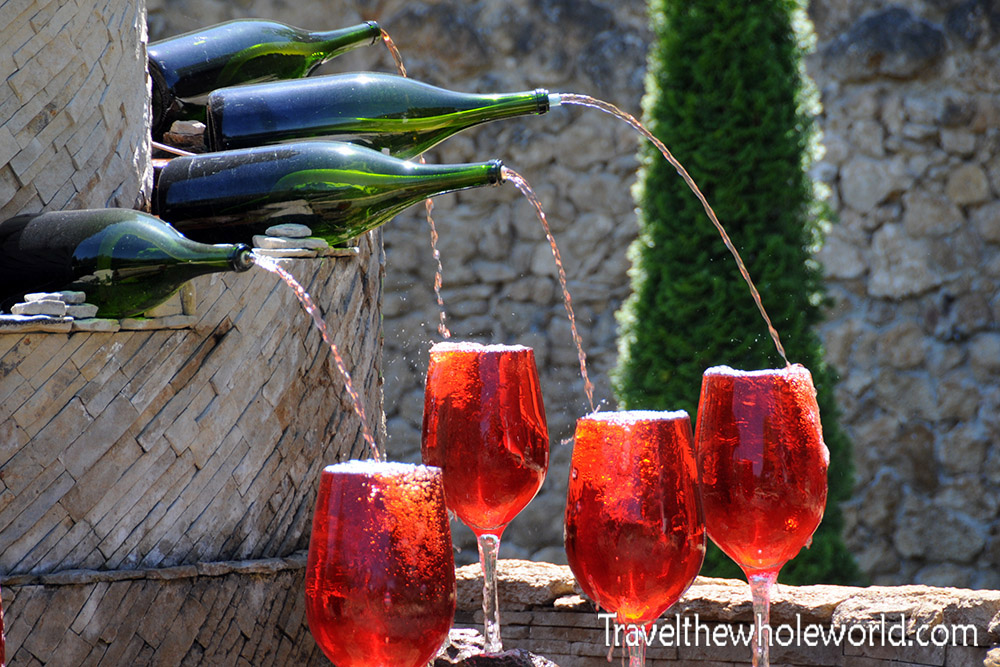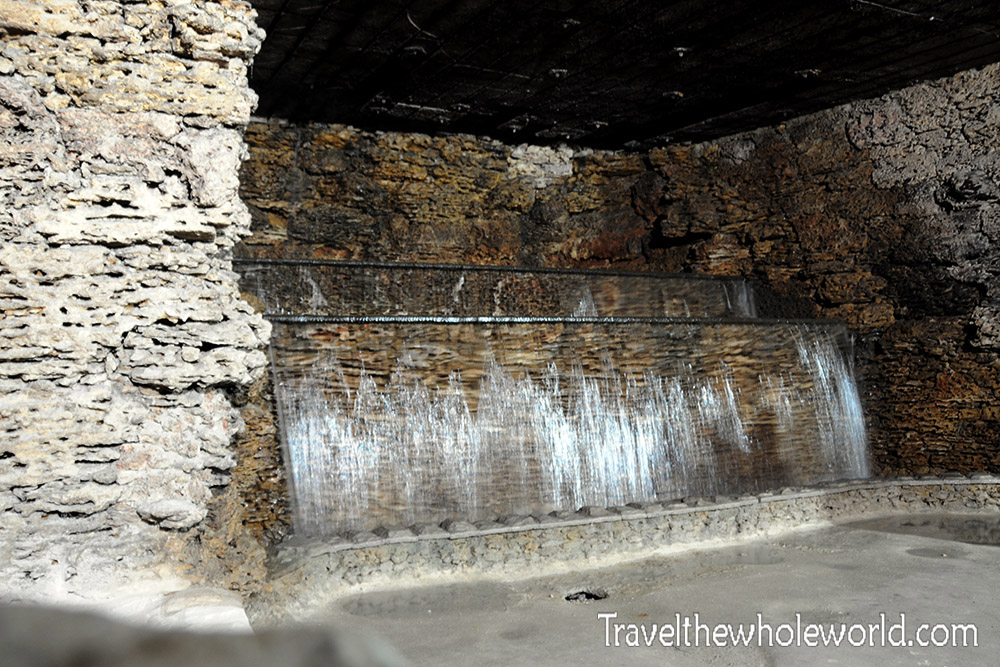 What makes Milestii Mici special is its huge underground 'city' as they call it. The winery has kilometers of underground tunnels that were once used by miners. After the Soviets depleted the mines, they decided to convert the underground networks to a fallout shelter in case of a nuclear war with United States. The space remained unused until finally in the late 1960's someone realized the abandoned mines had the perfect temperature and humidity to make wine. Slowly it was converted over and after years of hard work, the Milestii Mici became one of the largest wineries in the world. Above is an underground waterfall while the photo below shows giant barrels of wine that we actually drove past.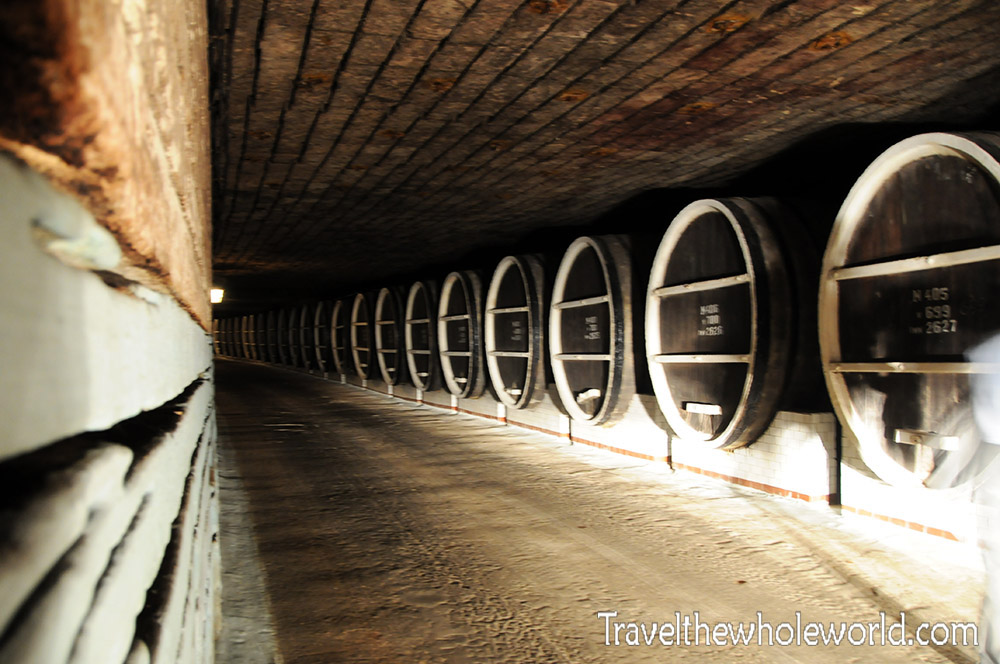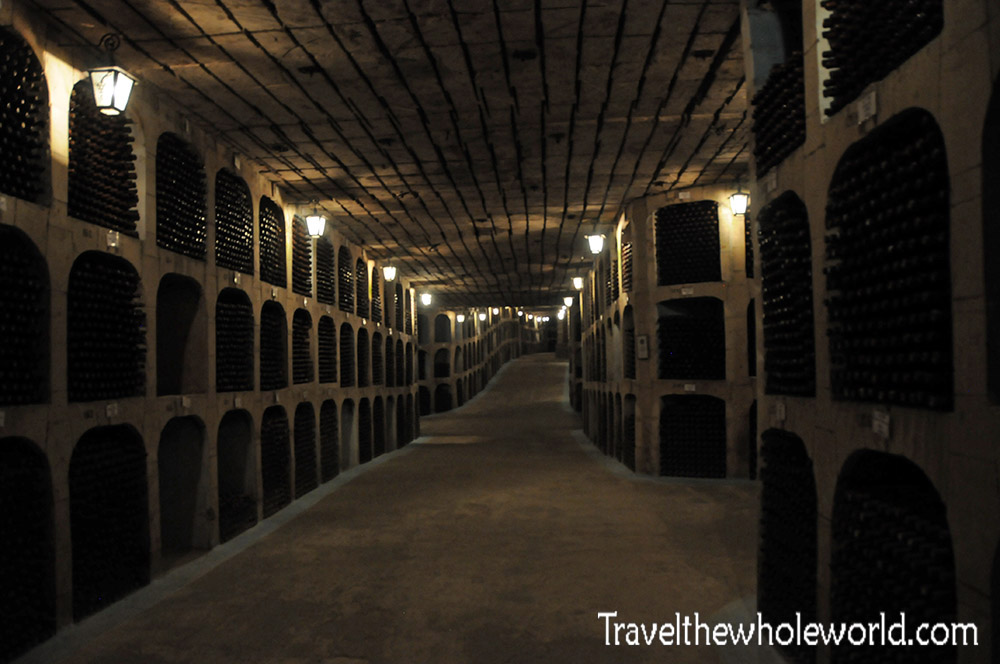 Milestii Mici was proudly entered in the Guiness Book of World Records for having the largest wine cellars in the world. It's estimated that Milestii Mici holds about 1.6 million bottles of wine, and what's even more impressive is that every single one of them is for sale! The photo above shows some of the stored wine in the infinite rooms that Milestii Mici has. When I entered on the wine tour we had a convoy of cars and navigated with our headlights. At some points were were hundreds of feet underground.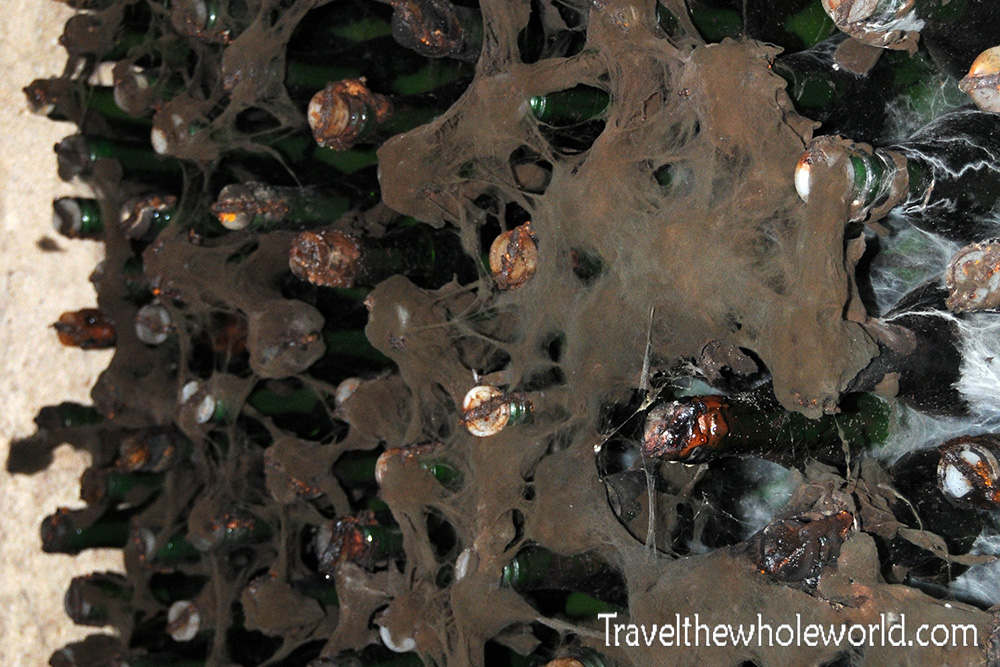 The wine varies in prices ranging from just a couple bucks to thousands of dollars for their oldest vintage. This photo shows some of their oldest wine that has been around for decades. If you purchase one I was told they will clean it up and relabel it for you, unless you want it in the current state! I'd love to try a bottle out of curiosity, but could never justify paying thousands of dollars for one.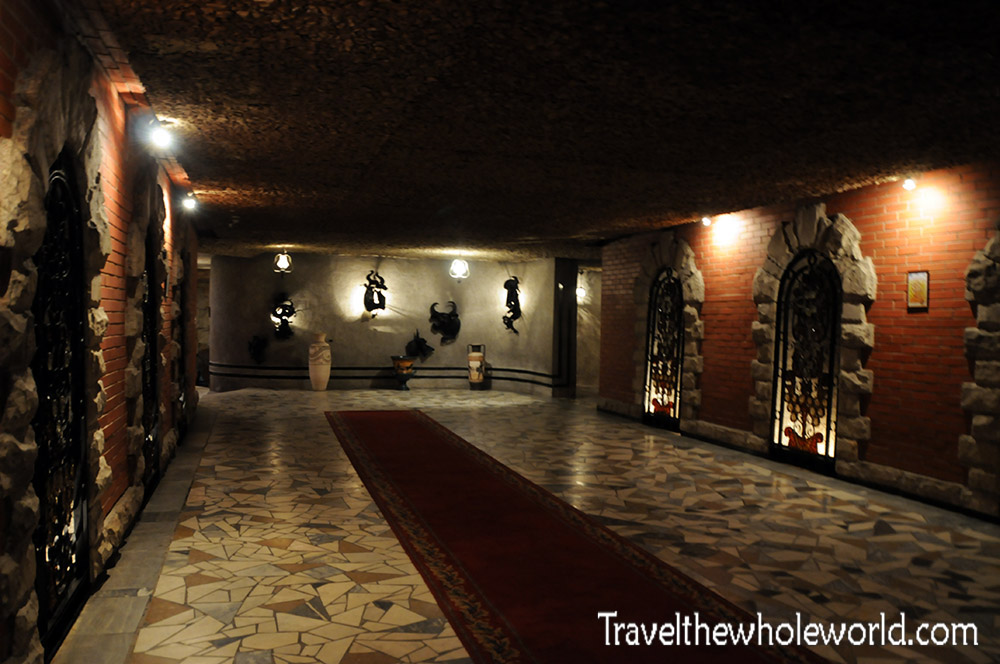 The real treat to visiting Milestii Mici is their underground restaurant. What looks like just another door along tunnels stacked with wine barrels and bottles suddenly opens up to this. Somehow these elegant rooms even had real fire places, live music, and of course excellent meals along with wine tasting.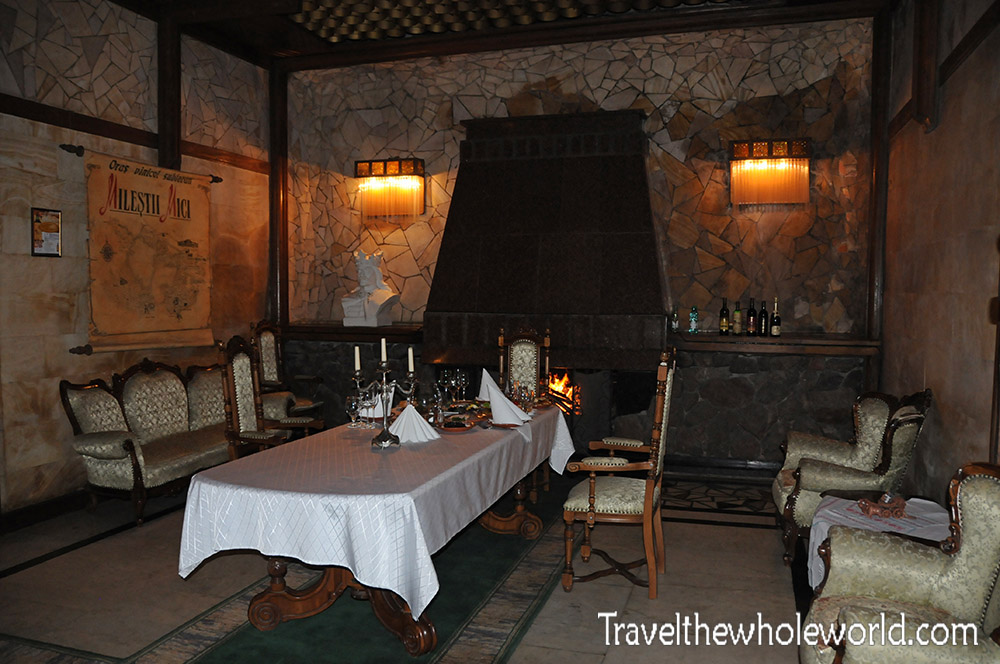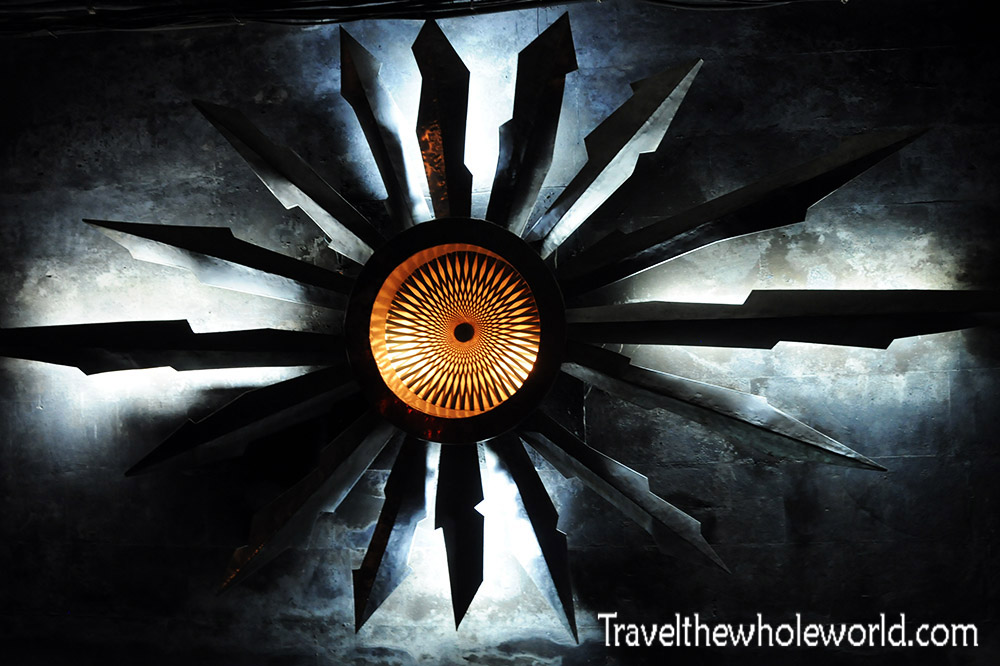 While this place had lots of interesting decorations like this sun above, their most interesting room involves a quick history lesson. As an American of course I was well aware of our prohibition in the early 20th century. It was here in Moldova that I learned the Soviets had also imposed their own prohibition as well. When this came into effect all alcohol was declared illegal and ordered to be destroyed, including wine from Moldova. This was devastating news for those who worked here, so instead of destroying all their wine they created a secret room. That room is photographed below, and is where they stored their most most prized and valuable bottles survived the Soviet prohibition.