Visiting Louisville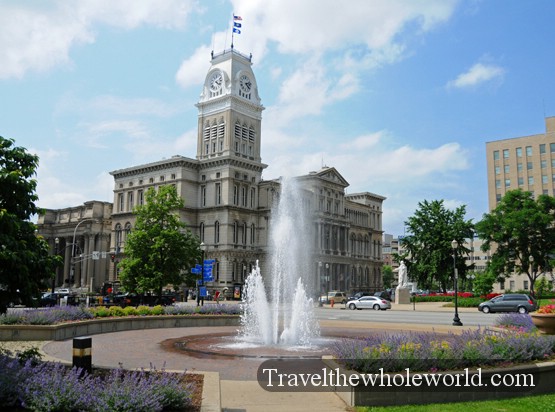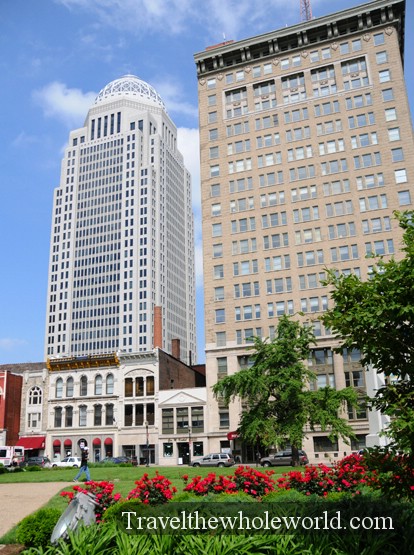 About an hour west of Frankfort and right along the border of Indiana is Kentucky's largest city of Louisville. I wasn't sure what to expect here, but I think I'd almost like to say it's one of the nicest cities in the south. Above is the city hall, and on the right some of the cities taller buildings. Over a million people live in the immediate area.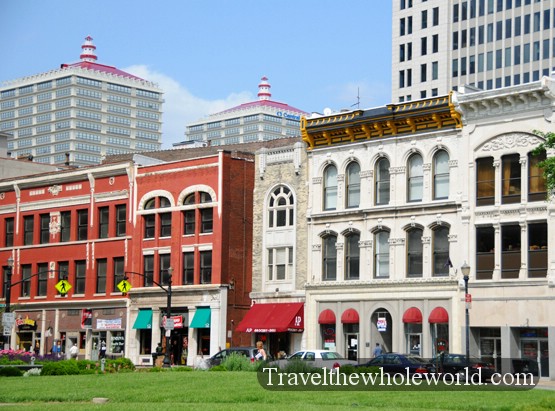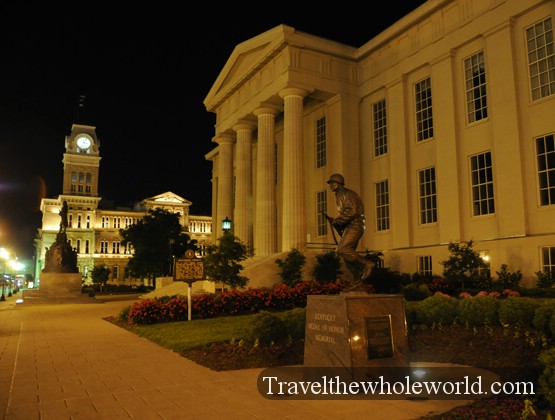 I was worried Louisville would have one or two nice areas and the rest would be nasty. I actually did pass through a nasty area outside the airport, but all the other parts of Louisville I visited were nice and clean. Above is picture of a street in the downtown area and courthouse.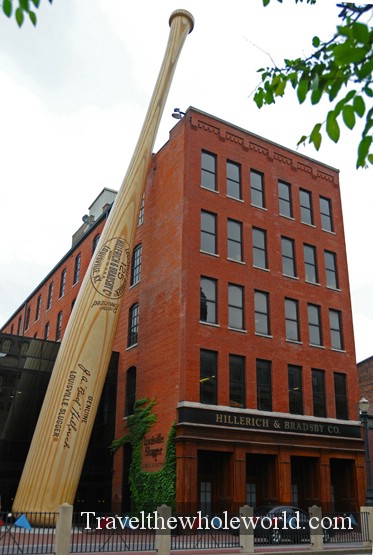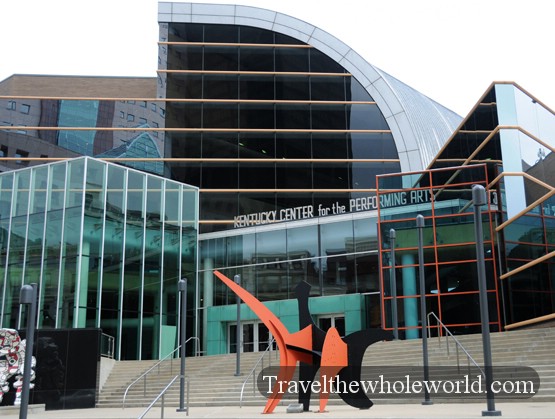 The most popular places to visit in Louisville are along two parallel streets called Market and Main street. Above is the Kentucky Performing Arts center, which also has random art throughout the city. The largest bat in the world belongs to the slugger baseball museum.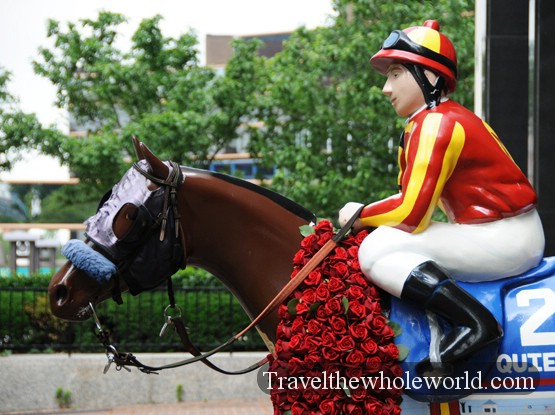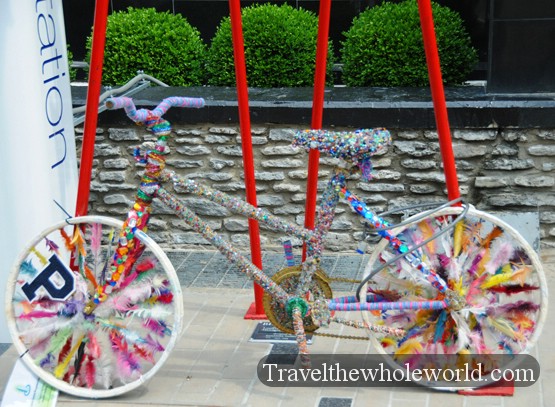 These two works of are owned by the Performing Arts center and were along Main street.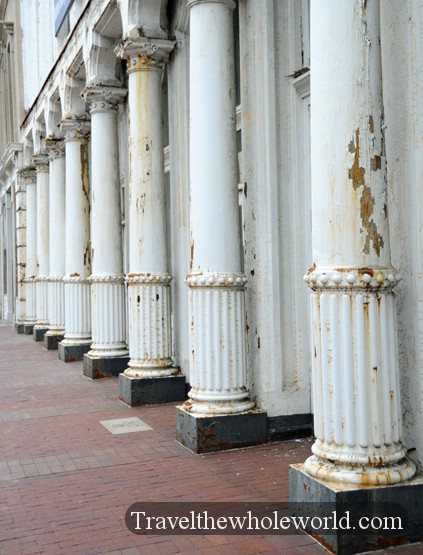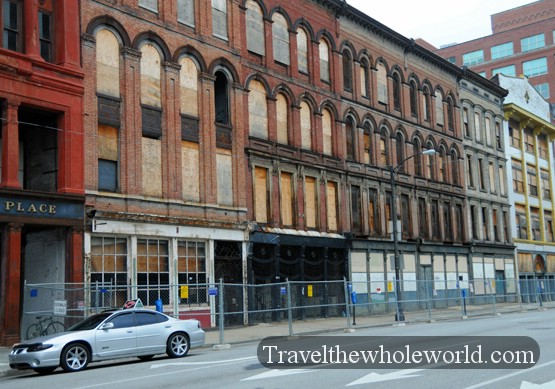 At both ends of Market and Main street, I found the buildings condemned and some sections blocked off. Both these areas are actually in the process of being rebuilt or remodeled. It seems like many parts of the city were in progress of getting a makeover.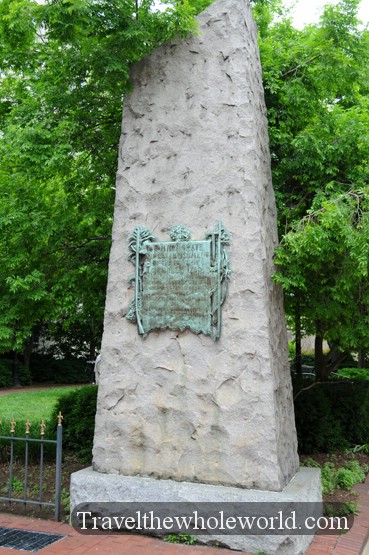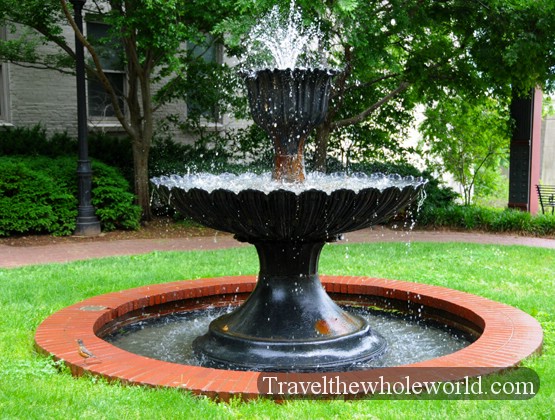 Right along main street is this small park called Fort Nelson. In 1781 a fort was built here to defend the area from Native Americans and from the British. At the time, Kentucky was part of Virginia, so the Fort was named after Gov. Thomas Nelson Jr.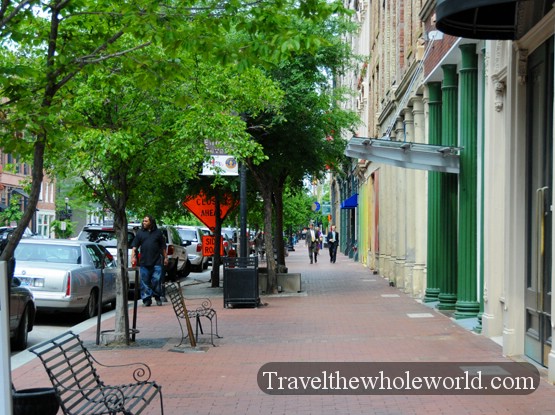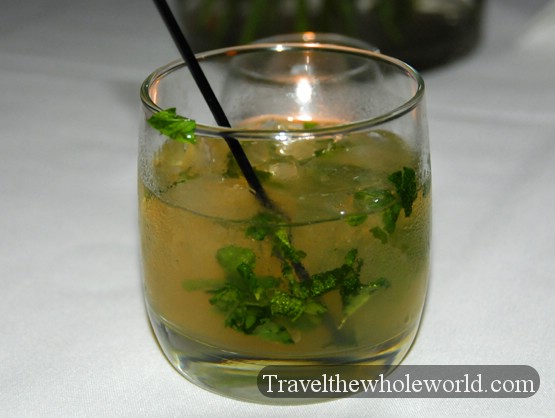 Two random photos from Louisville; on the left is one of the sidewalks of Main street which is where most of the museums and restaurant row is located. On the right is a drink I had never heard of until I visited the area, a mint julep. I forgot what all is inside of it, but the drink is popular down south and during the Kentucky Derby almost everyone is walking around with one of these from what I understand.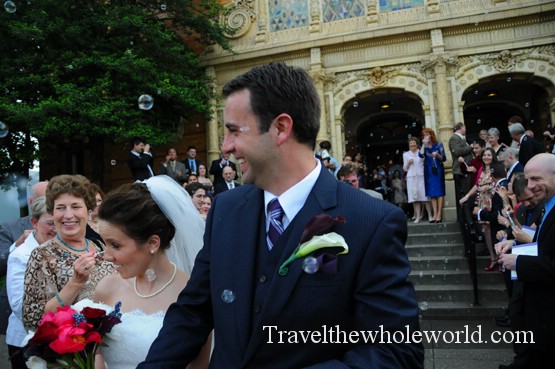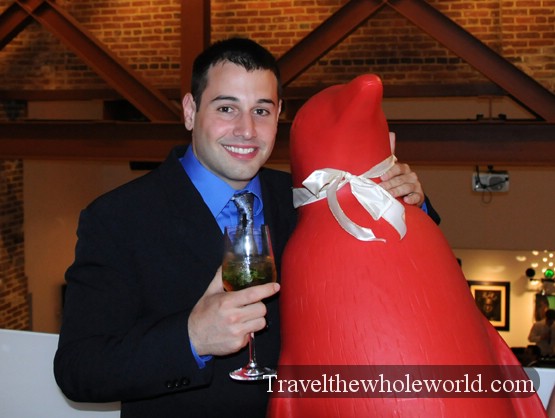 My reason for visiting Kentucky was to attend a wedding of a friend from high school. Unfortunately that was the best shot I got of them since at first there were too many people in front of me to get a clear photo, On the right is myself at the 21C hotel drinking a mint julep.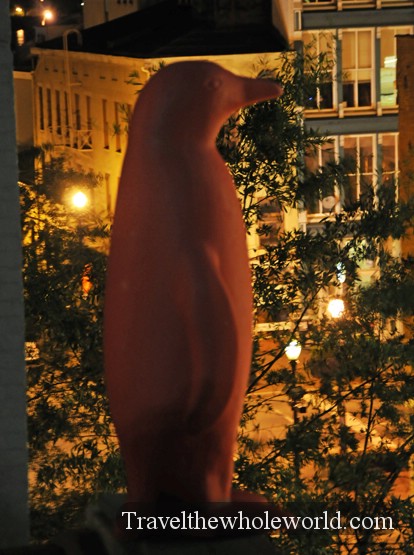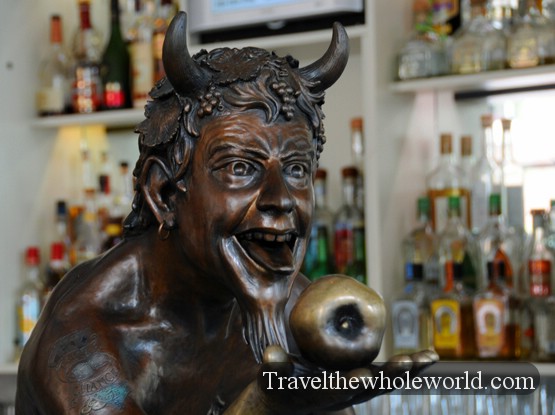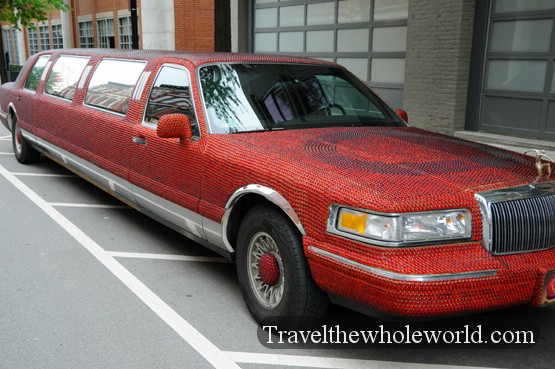 The wedding took place at the 21C hotel, which I have to say was one of the most unique hotels I've ever been to. It's a combination of a hotel and a museum, with all kinds of artwork both in and out of the hotel. The three photos above are from the 21C, and there are plenty of red penguins for you move around.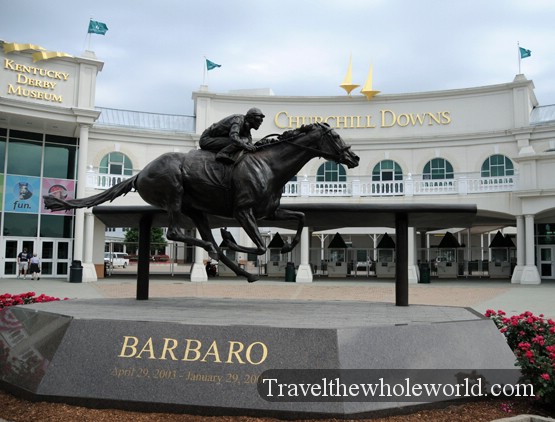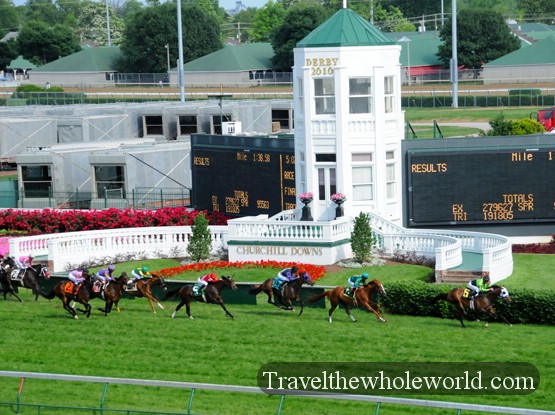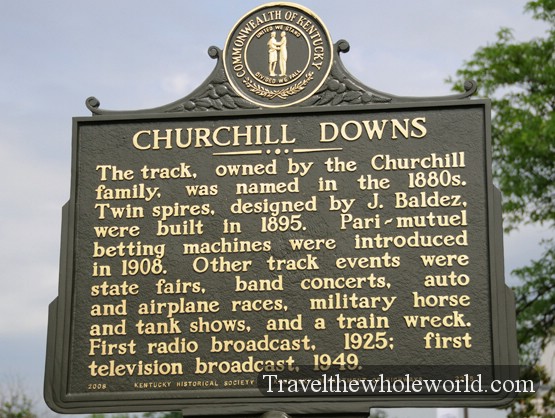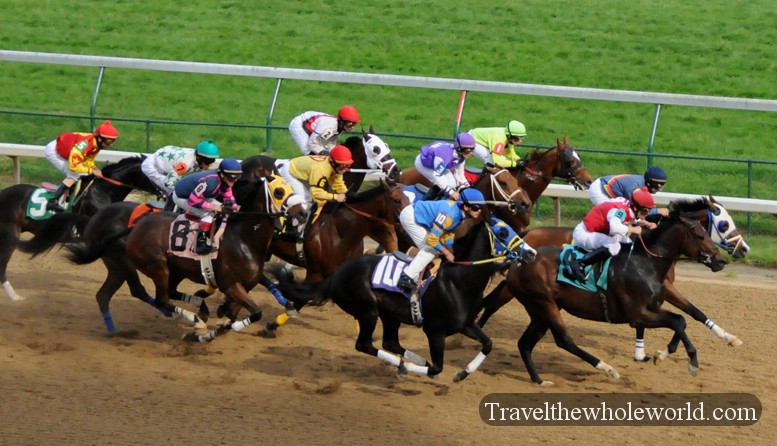 The actual Kentucky Derby takes place in early May, but throughout the year there are horse races held at the Churchill Downs track. A lot of people were making bets, but since I'm not a risk taker I only threw down and lost $2!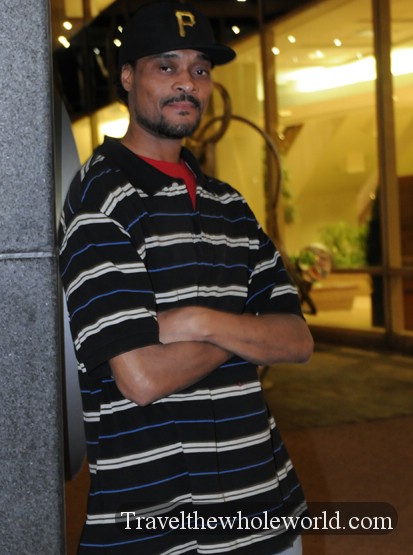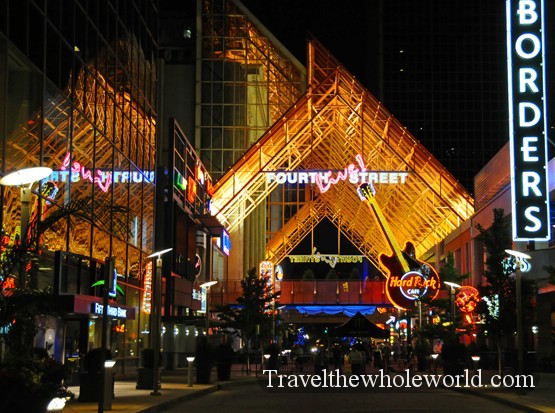 In 2004, the government of Louisville successfully created a new entertainment district to attract travelers, locals and commercial business. After Forth Street Live opened up, several businesses, a shopping mall and food court, restaurants and clubs opened up in the area. There are often free concerts throughout the year that bring tens of thousands of people, so it's a pretty lively area to visit. These photos above were taken around 4am when things were winding down but there were still people out.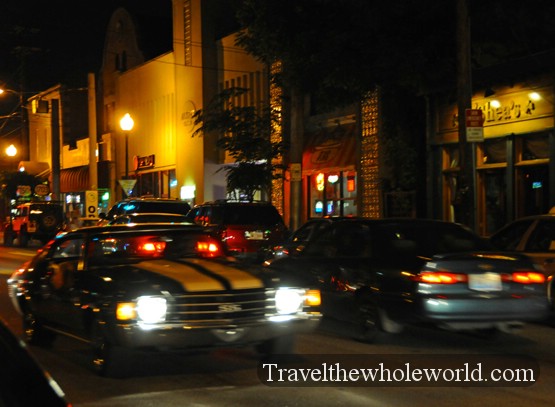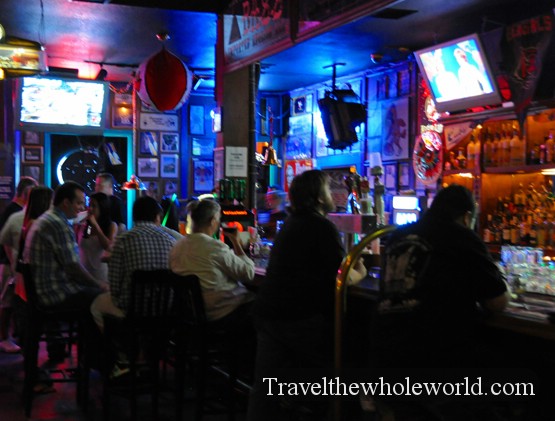 After visiting 4th Street live, I didn't expect another nightlife district in Louisville, but along Baxter Ave you'll find plenty of dive bars, pool halls, pizza places and other casual dining. I had a more relaxed Saturday night after the wedding night Friday, so even though I didn't stay out all night Saturday in Baxter I could see this is definitely a good place to come out to.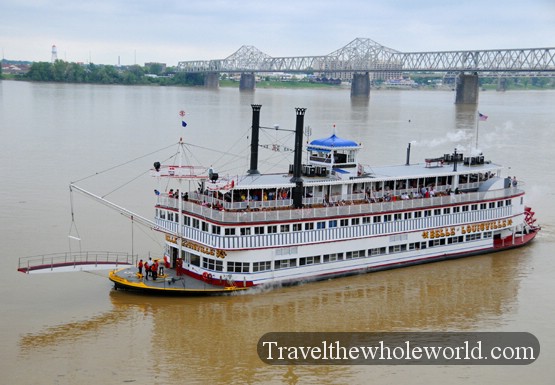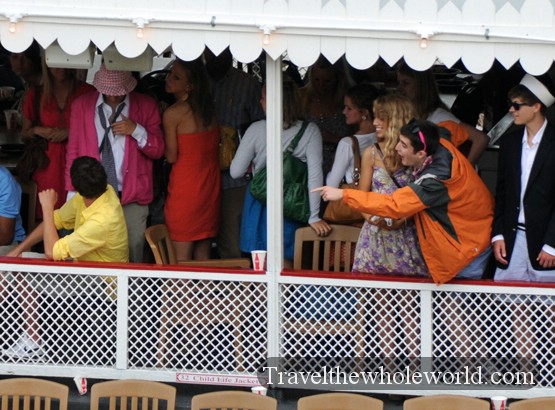 Two last photos from Louisville, above is the Steamboat Belle of Louisville going down the Ohio River, with the state of Indiana in the background. There are just about daily cruises that offer sightseeing tours and dinner on board. On the right is a zoomed in shot.