Visiting Bowling Green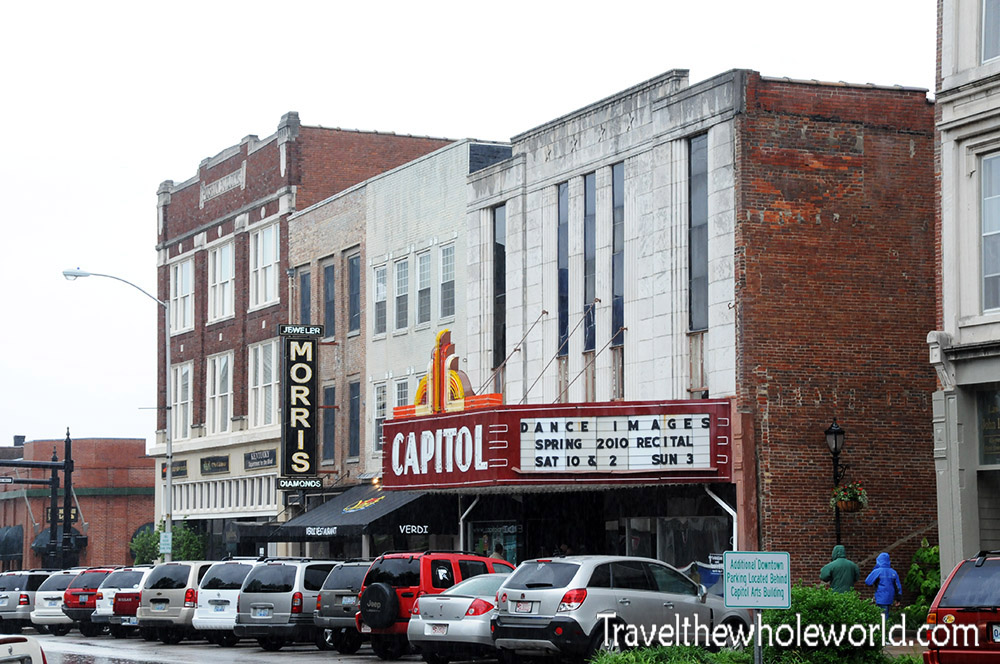 A small but known destination in Kentucky is the town of Bowling Green. Bowling Green barely surpasses 50,000 people, but despite its tiny population it's still the fourth largest town in the state! The town is a convenient stopover for those visiting the nearby Mammoth Caves, and other attractions. The photo above shows shops in the city center.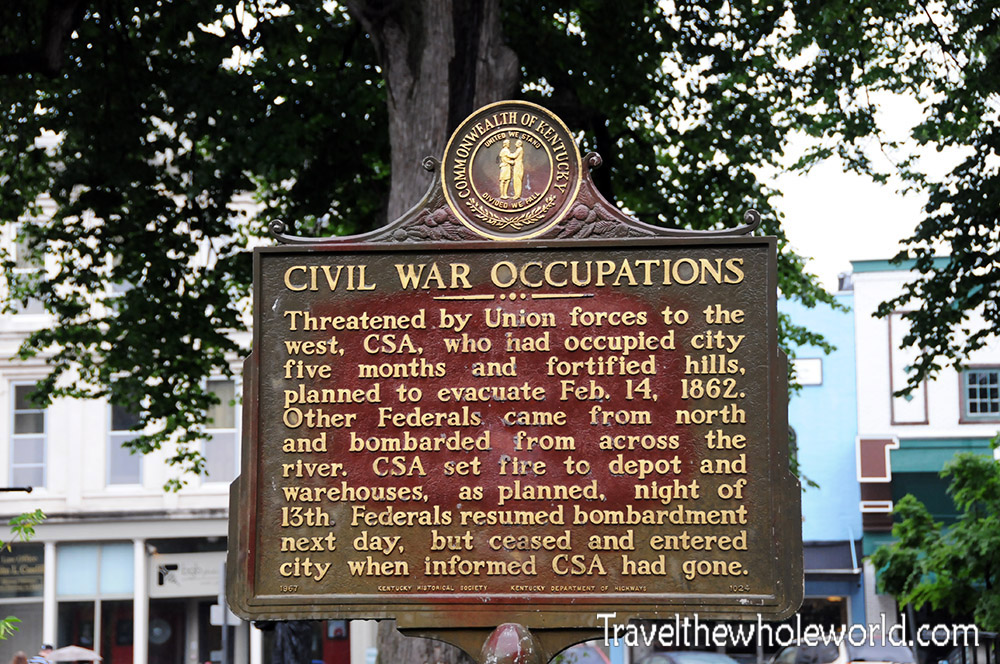 Bowling Green started off as a small settlement in the late 1700's. The town has avoided drama through much of its life with the exception of the Civil War. During that time, Bowling Green became the provisional capital of Kentucky which was loyal to the Confederacy. A strangely written historical marker explains the brief encounter the town had with Federal troops in 1862.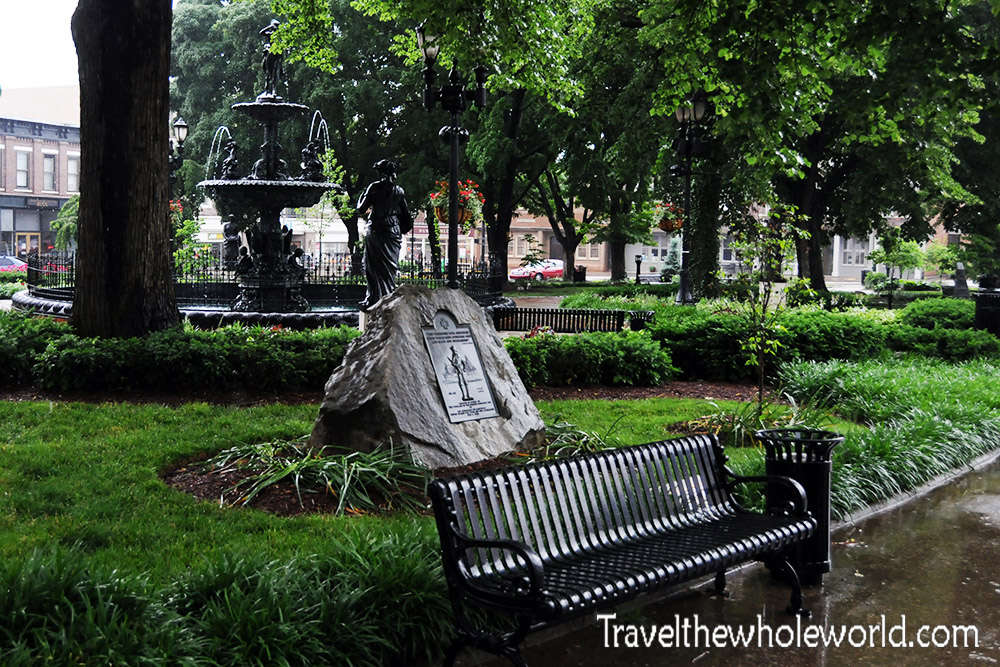 There is actually quite a bit to do in Bowling Green. I came for one purpose which was to see their Corvette factory and museum, and ended up overlooking many other places the town has to offer. These last two photos above and below are from Fountain Square, which has existed since the town was born. Originally just a courthouse built by logs, Fountain Square expanded to a two story building in the early 1800's and continued to grow over the centuries. It's a small city park but nicely decorated with a few statues and memorials.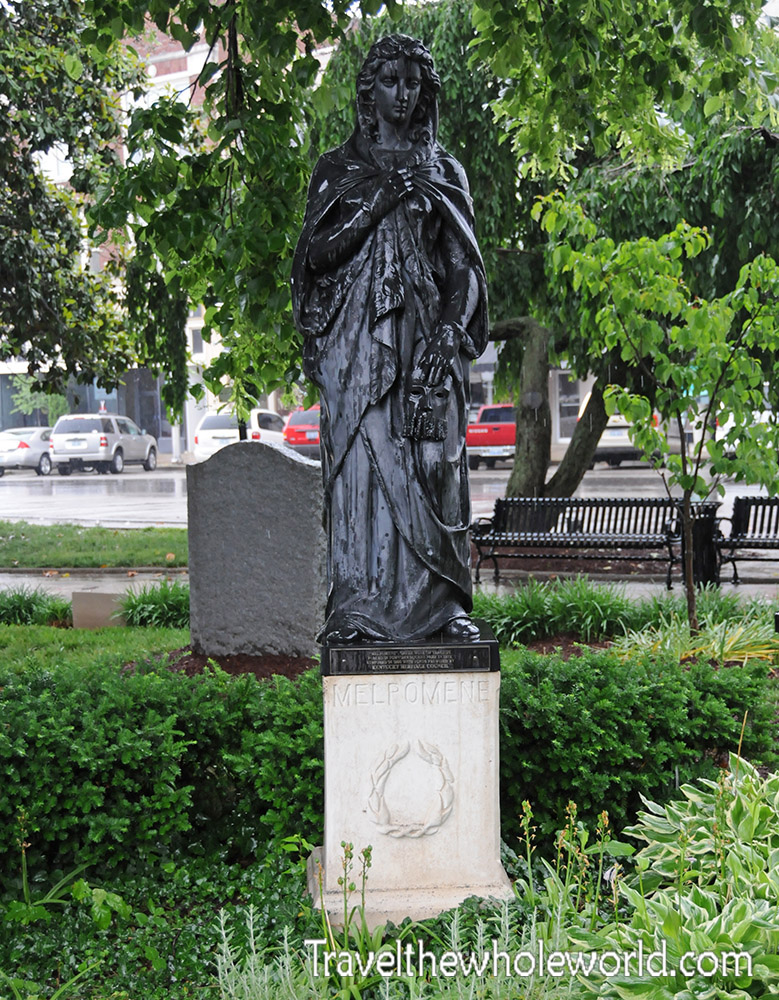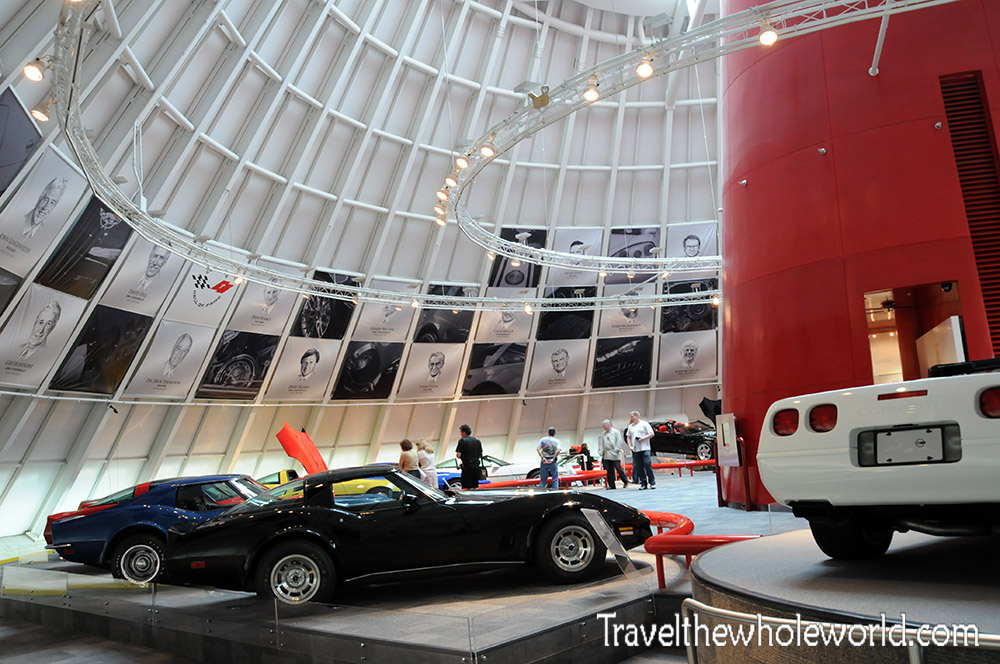 The museum I wanted to visit in Bowling Green was the National Corvette museum which opened up in 1994. Ever since 1981, the American sports car Corvette made by Chevrolet has been manufactured here. The Corvette has long been seen as America's Sports Car, due to it's design, speed, handling, and relatively affordable price.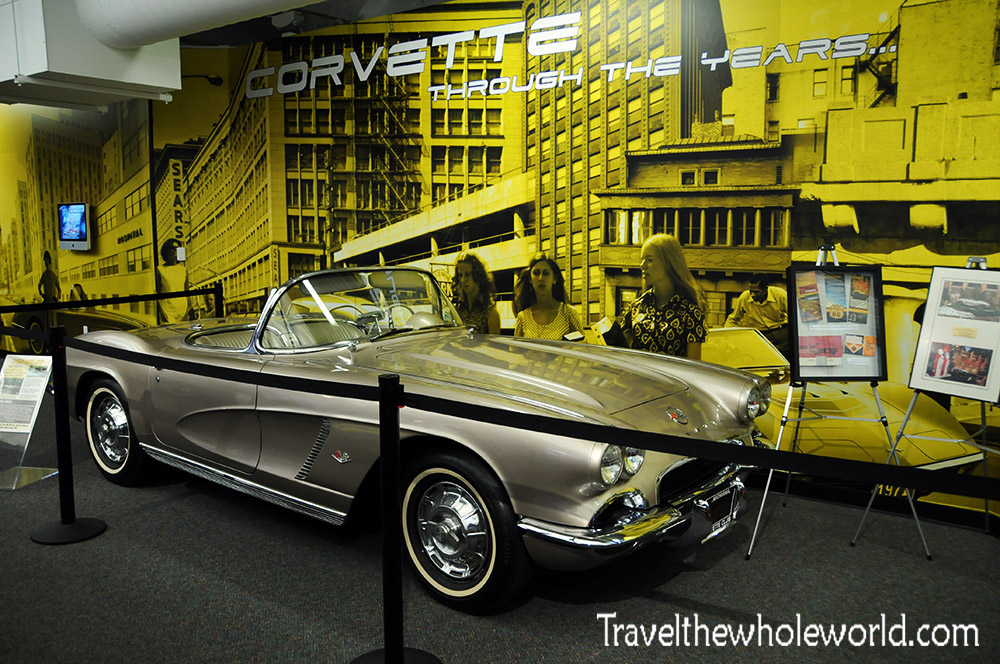 There are dozens of Corvette's inside ranging from some of the earliest models above, to some very rare models where only a few of their kind to remain in existence. Above is a photo of an older model that shows one of the earlier designs of the Corvettes. Below is a photograph of a Corvette's engine with some fun facts about the design.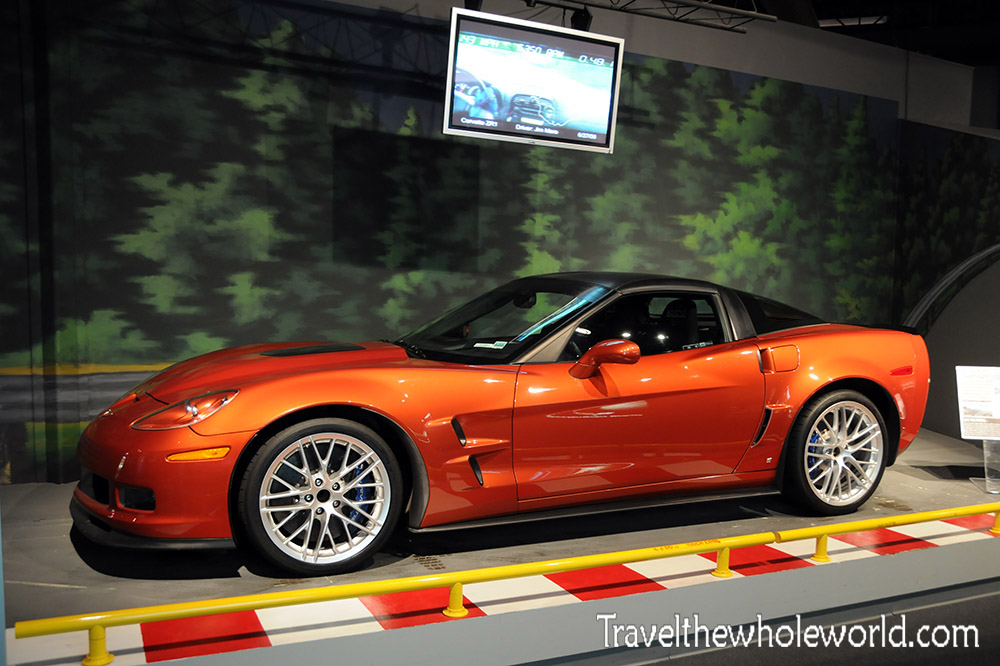 This Corvette photographed above is the pride of the entire museum. It was this exact car, a Corvette ZR1 that was driven by Jim Mero in 2008 around the famous Nürburgring racing track in Germany. This is a very challenging race track with plenty of sharp turns and steep hills. It's become an international standard way to test how well a car was made and what it can handle. When Jim Mero drove his Corvette around the race track, he actually beat the world record held by stock cars. The base model came out of the factory without any enhancements or upgrades, and completed the track in just 7 minutes and 26 seconds!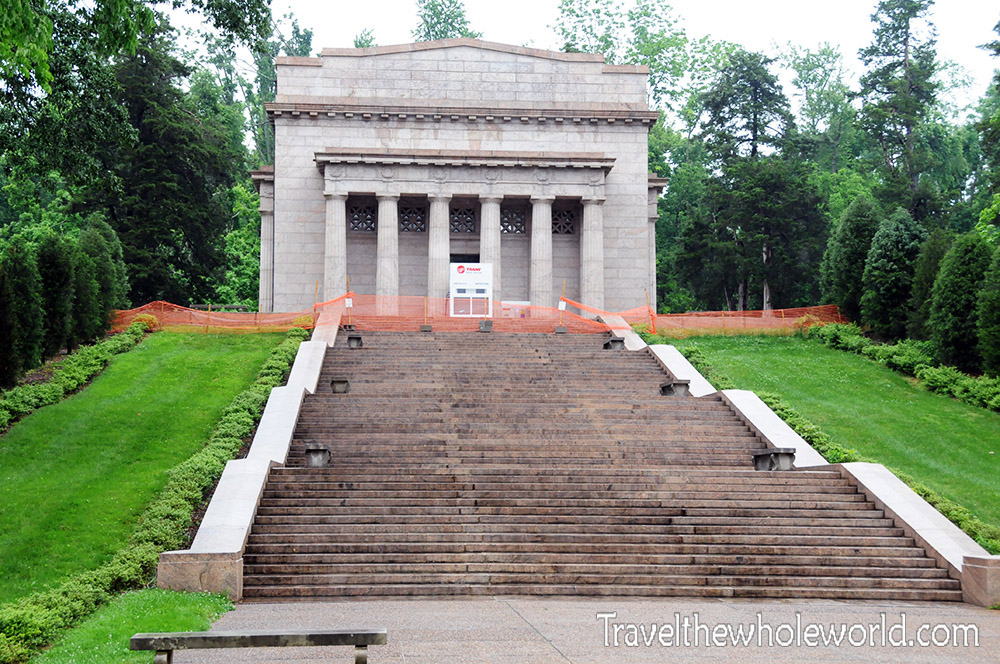 Lastly, on my trip to Bowling Green I made a stop at the Lincoln Birthplace. It's about an hour northeast of Bowling Green in a rural area, but definitely worth visiting. America's 16th president, Abraham Lincoln was born in a humble log cabin on February 12th, 1809. As you can see from the photo above, the site was annoyingly under renovation, so I wasn't able to see the actual cabin. The large memorial building above enshrines Lincoln's cabin which looks similar to the one below. This site was once part of the Sinking Springs that the farm sits on, and is where it got its name. I'll have to return to this place again sometime where I can get a chance to see it properly!