Visiting the Dolomites

The Dolomites are one of those special places in the world that I had just stumbled upon. To be honest, I hadn't even heard of them until my trip to northern Italy! If I already knew of this place I would have most definitely planned to do some serious hiking or climbing. Throughout my trips in Europe, I've seen several parts of the Alps from Austria and Switzerland, but so far the Dolomites remain my favorite. These aren't the highest peaks in the Alps, but offer some of the most dramatic scenery in Europe.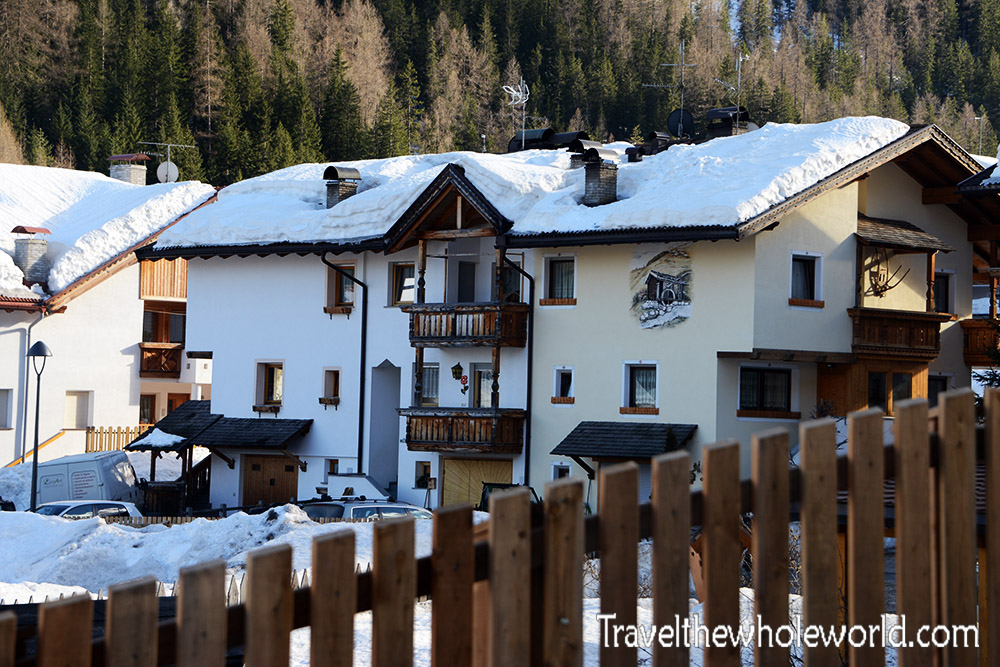 Much of the dramatic mountain scenery is viewable even from small towns in the Italian Alps. I stayed in a random village where the rooms were reasonably priced despite the fact that it was the middle of ski season. Once the sun came back up, I immediately checked out and returned to the mountains. Although I didn't do much in the towns, I did at least enjoy a late night stroll with my friend. I'm not sure about the purpose of this ice formation in the photo below. It looks to me like they built a wooden structure and then intentionally sprayed water of it to make an ice tower.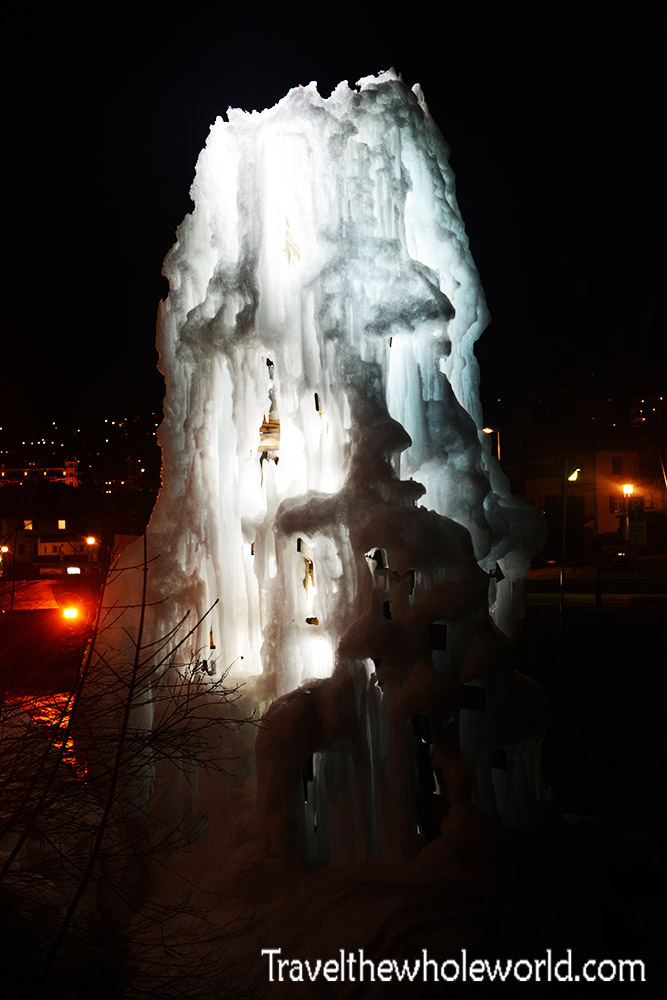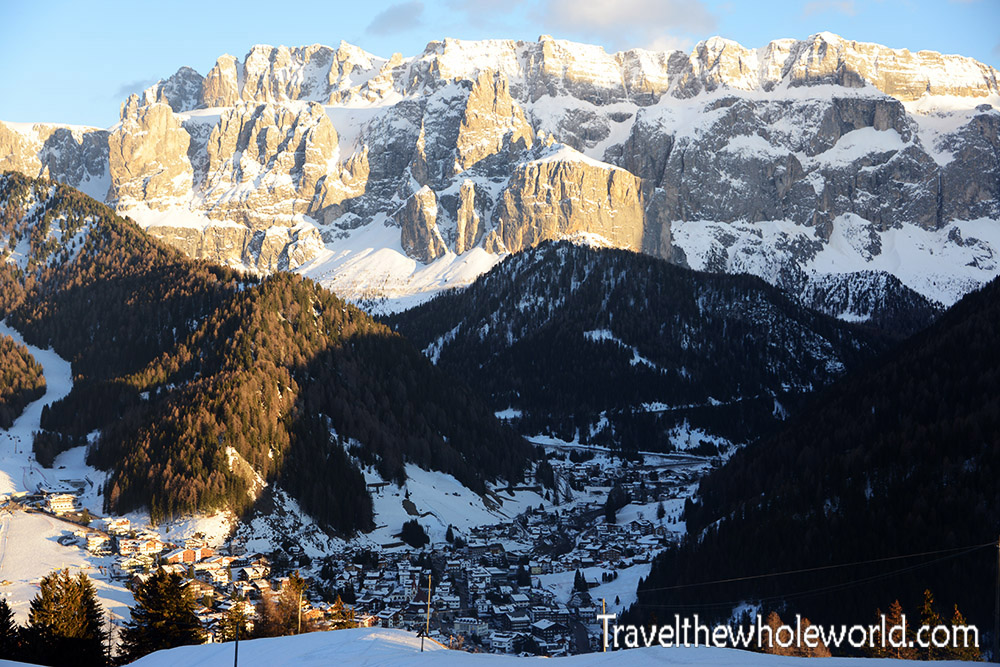 It probably goes without saying that this is one of the best places to ski in all of Europe. Above is a photograph of another town that was much more beautiful than the one I stayed at. The town isn't immediately obvious since it's at the base of the mountain and in the shade. I have a feeling I wouldn't have found such a reasonable bargain if I spent the night here.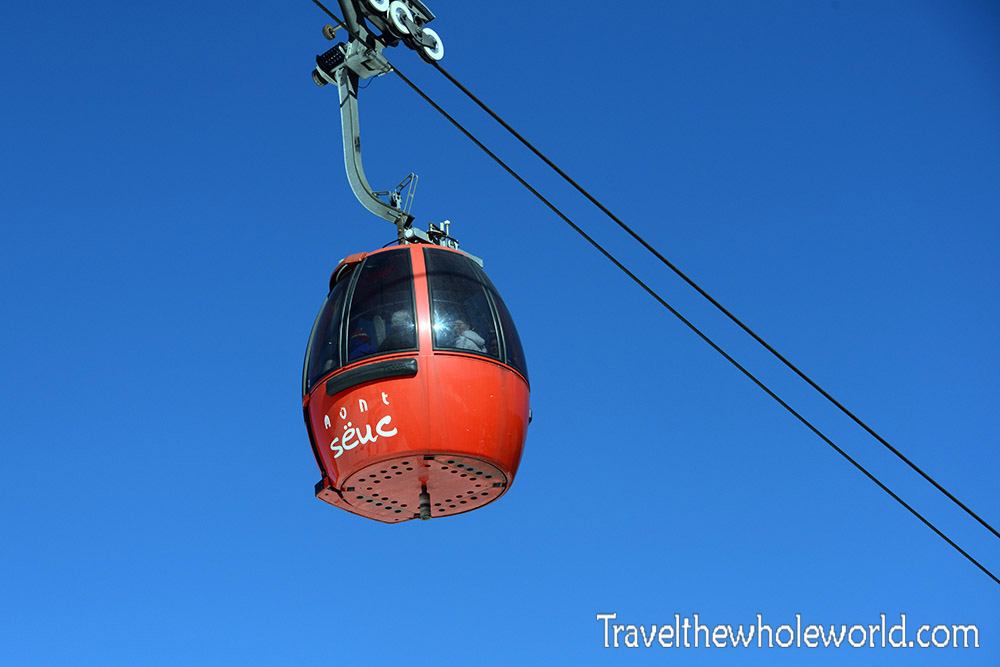 Skiing is so popular in this region that you can't avoid seeing the ski lifts. Believe it or not, but some of them were viewable from my hotel window. And I don't mean in the distance but more of a stone's throw away. This ski lift above was passing over a major road. Other ones were simple cables that you grab onto which pulls the skiers up the mountain. I didn't go skiing when I was in Italy, but I did do a bit of hiking.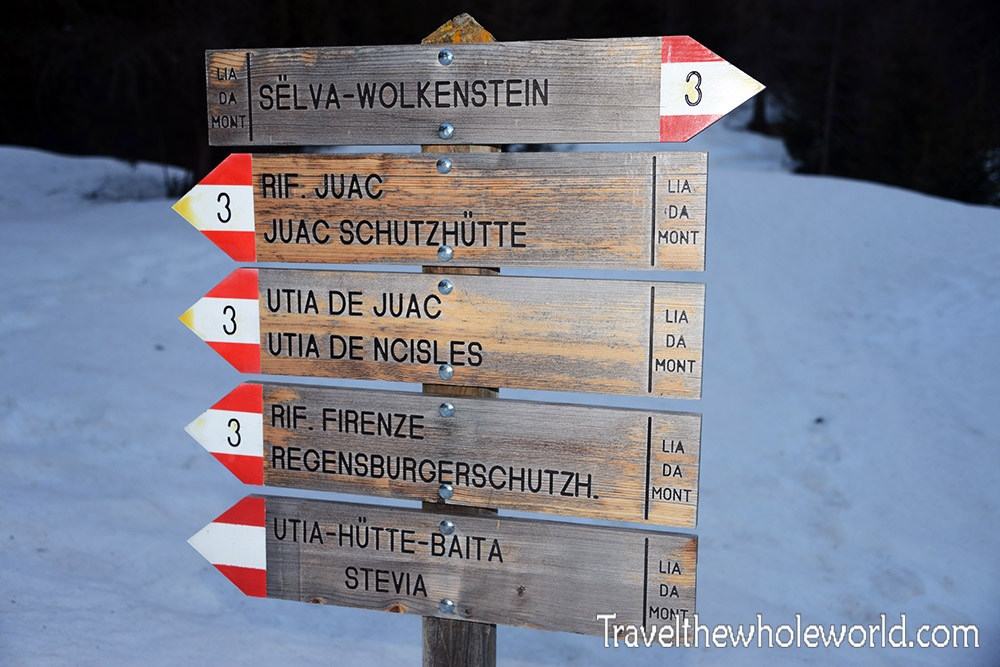 There are plenty of places to go hiking or cross country skiing. Since I didn't have snow shoes or skis myself, it was pretty difficult covering ground in the deep snow. I was basically hiking in normal shoes so it was hard to stay dry and a bit annoying. The views all made this well worth it! The trails were all well marked and easy to follow. Above shows one of the trail signs and below was a view I got after my hike opened up into a large snowfield.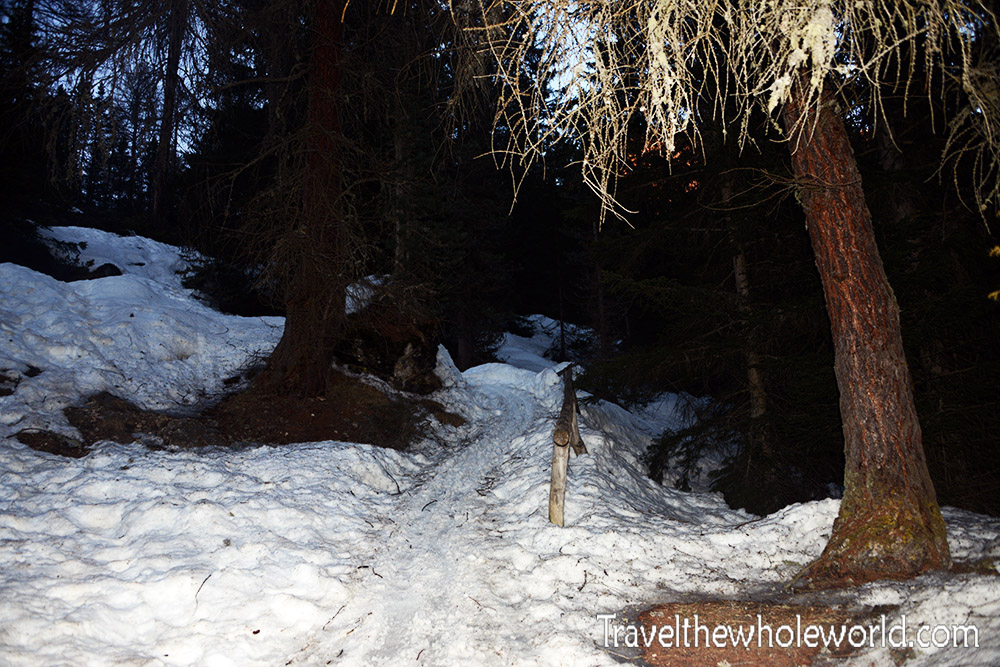 You can tell from the lighting that I started my hike a bit later than I should have. The trail that I took weaved in and out of wooded areas, so it felt much darker than it actually was at times. After hiking through the trees the trail would suddenly break out of the forest and you'd get some more amazing views. I'm not sure of the wildlife that could be spotted here, but since I was in the middle of winter I didn't come across anything.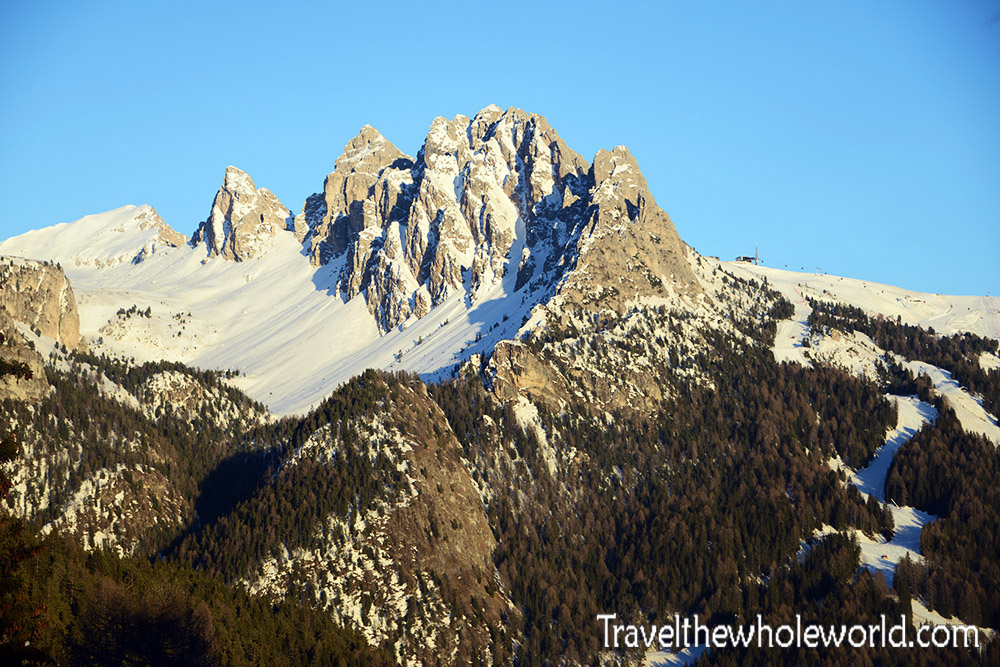 Here are two final photos from the Dolomites. You can see there is an endless amount of opportunities for those who are interested in rock or ice climbing. In the photo below you can see some of my favorite scenery from the Dolomties. Once again, I'll certainly return one day and do some serious climbing!