Guam
This small Pacific island is known for being an American territory and is often compared to Hawaii. During World War II the Japanese took Guam by force and occupied it until Americans captured it towards the end of the war. Because Guam is a reasonable flight from Japan and still an American territory it seems to be a popular destination for both countries. I came across many Japanese coming here for their marriage ceremony and their honeymoon. I myself came to Guam with the US Marines in order to fix a broken aircraft. I was able to spend about a week on the island but didn't do as much as I had hoped since I was busy with work. I do plan to return and go scuba diving, hiking in the mountains as well as visit many cultural and historic areas that I missed.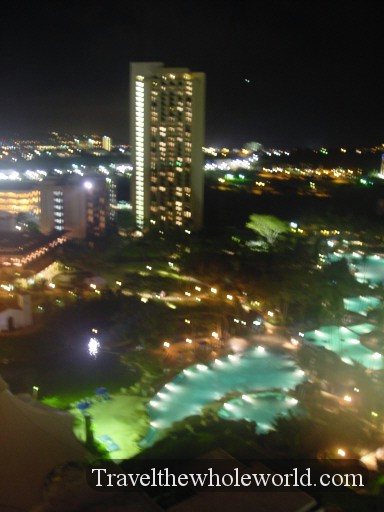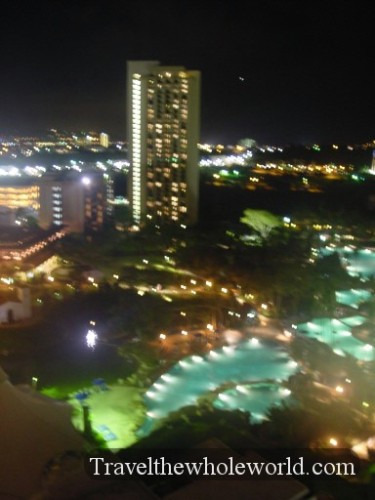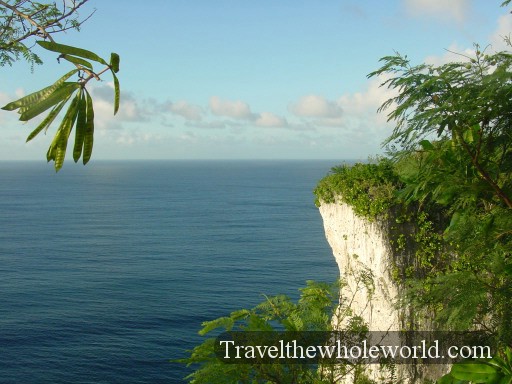 On the upper left is a photo of one of the resorts in the capital of Agana. There was a ton of live music, bars and clubs, fire dancers and beach resorts. Since Guam is a territory and not an actual state the laws here seem to be a bit more relaxed with some crazier nightlife than you would find in Hawaii. I know there are even several gun ranges where you can fire fully automatic weapons that seem to be popular with the Japanese since such places are non existent in their homeland. A famous and beautiful area of Guam that I did visit is Two Lovers Point. Long ago in colonial times when Spain ruled Guam comes a legend of two people in love but one of them being forced into marriage. The woman being forced into marriage was the daughter of a powerful Spanish aristocrat and on her mother's side the granddaughter of a powerful and respected tribal chief. Although she desperately tried to fight the arranged marriage both of the families involved were very powerful and there was little the she could do. Choosing death over losing each other, the couple supposedly held hands and both jumped off the cliff seen above ending both their lives.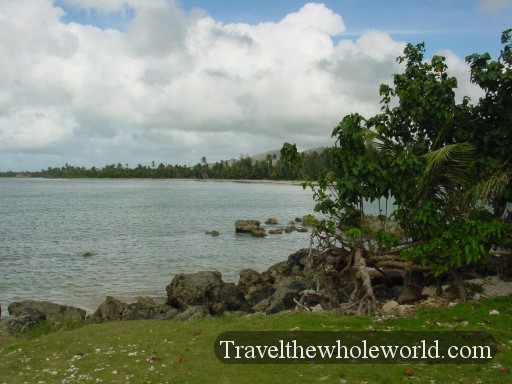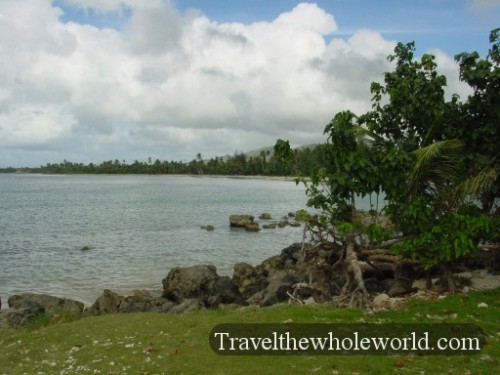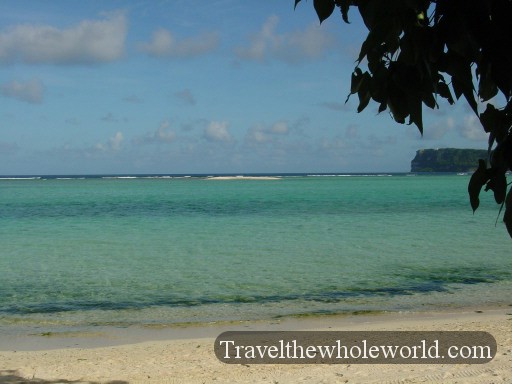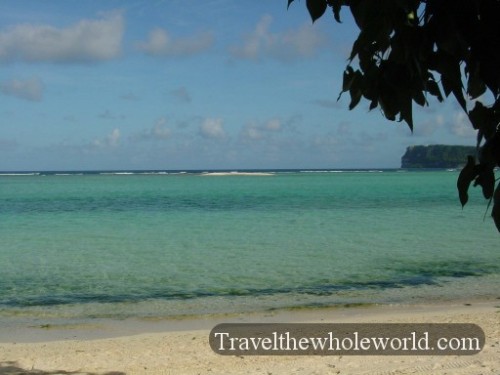 Most other famous places in Guam are for it's World War II history. This lagoon on the left might seem like any other lagoon but at its bottom lies sunken ships from World War II. One of the ships at one point was visible from the surface until it finally succumbed to the elements and completely sank. On the right is a more typical beach where I went to swim since it was located right in front of my hotel. Directly behind me were many luxury resorts and restaurants.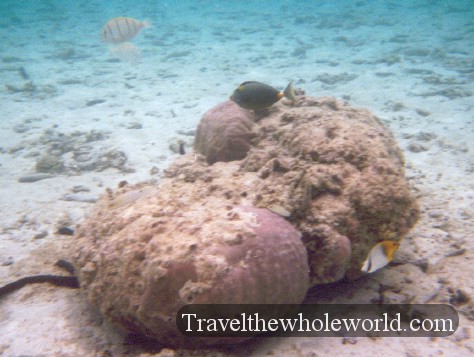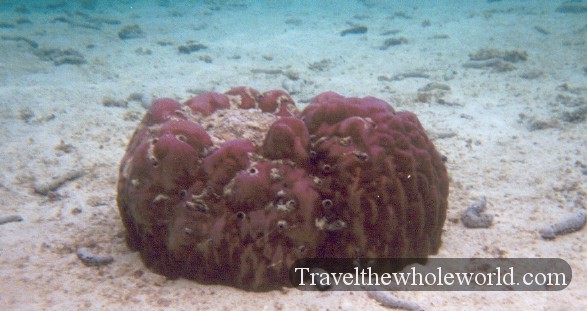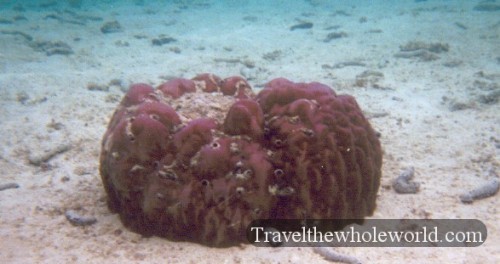 I visited Guam prior to my scuba days. Actually before I made it to Guam I had never even gone snorkeling. These area right here was my first ever experience. With a disposable waterproof camera my photos might not seem like much but to me it was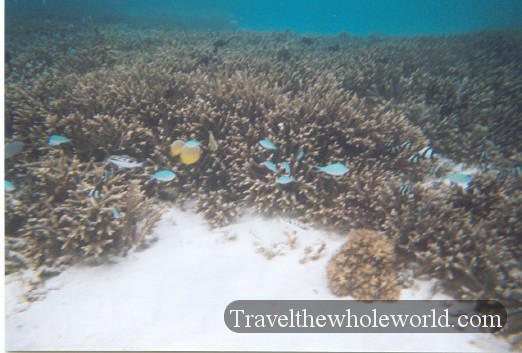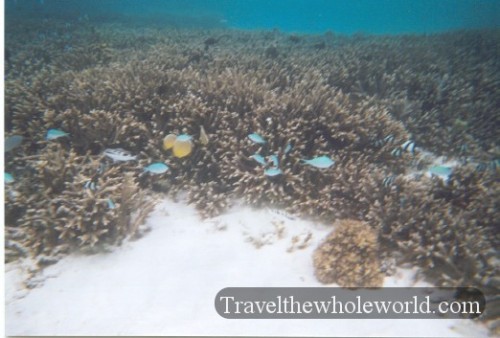 an absolutely amazing experience. Someone offered me to go snorkeling with them and I almost declined. I had been swimming on the beach all day and I couldn't imagine anything interesting underwater but the second I put on the mask and swam to a coral area I saw dozens of exotic fish normally seen in a pet store. I really wish I had a better camera at the time but I can only do a better photography job when I return. At one point I went deep enough and the tide had dropped leaving me in a coral maze seen to the left. I didn't risk swimming above it since I could get seriously hurt if a wave forced me down on the coral. I had to spend a good amount of time navigating out of the coral maze while staying over sand.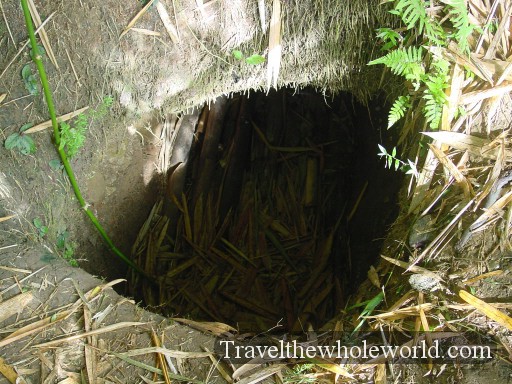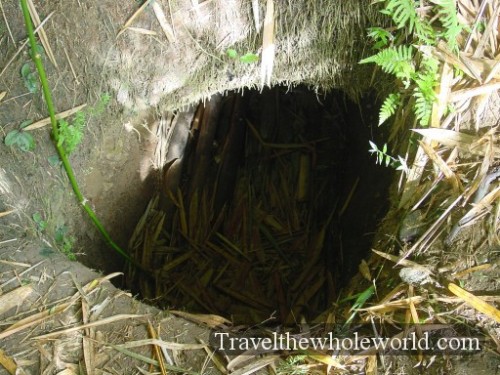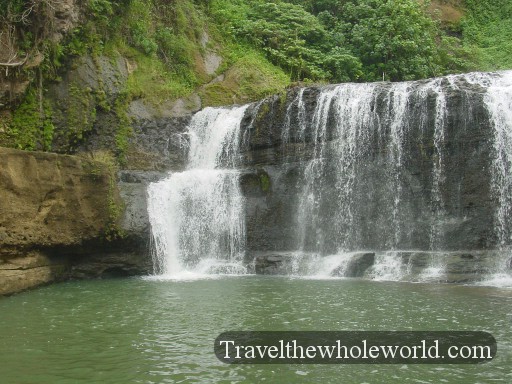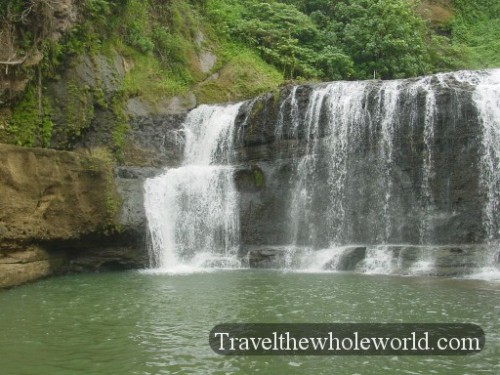 Another interesting World War II story is of a Japanese soldier who was defending Guam against the Americans. Most of his comrades ended up getting killed but the man continued to defend his fighting hole… continued for 28 years that is. It wasn't until the 1970s that he was found and told that the war ended some time ago and was sent back to Japan a hero. Call me crazy, but if I didn't see any kind of fighting or troop movement after a few years I'd consider the war might be over much less after a few decades. The water fall is known as Tolofofo falls and is very close to the fighting hole of the Japanese soldier. Likely he came here to bathe and used the falls and creek as a water supply.