Visiting the Great Wall of China
Easily China's most famous national treasure is its Great Wall. Considered one of mankind's greatest achievements, the Great Wall was built throughout several centuries beginning as early as the 600 A.D. In modern times it has been estimated that the Great Wall still covers nearly 4,000 miles.
The two photos above show the great wall north of Beijing. On the right side of the wall in both photos was formerly Mongolia.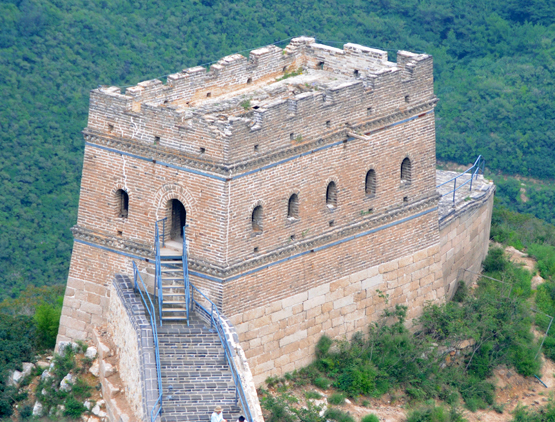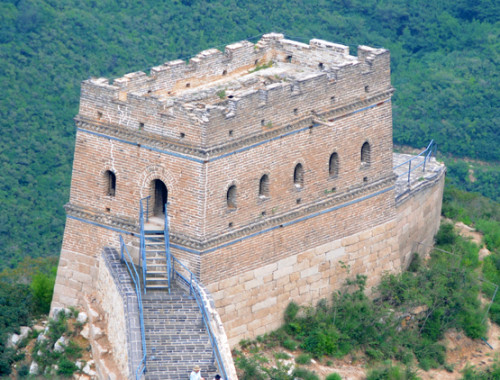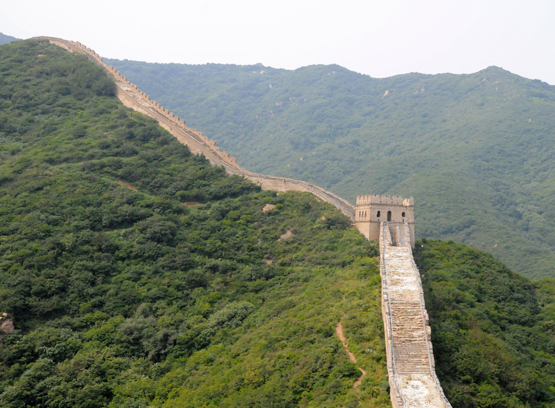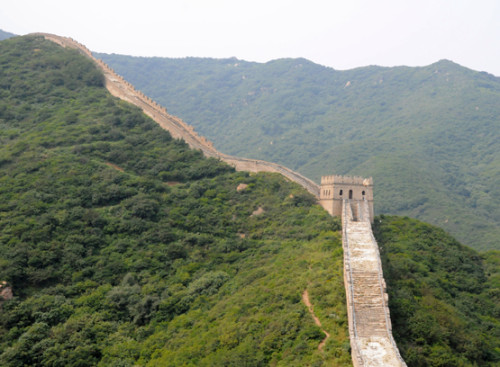 The great wall itself is pretty diverse. Some sections were built centuries apart and are only a few feet wide. Other parts are massive with the walls being several meters thick in addition to stone watch towers built in key areas. What impressed me most was the difficult and very steep terrain that the wall was built over. With the wall finished it's still quite a workout to hike several miles of it. I can't imagine what the builders hauling stones and supplies had to go through back when they were cutting down trees and laying the first bricks.
It would take tremendous effort from the Chinese government to completely restore the entire length of the wall. Since restoration is nearly impossible many parts of the wall have been left to the elements. Over the centuries these sections have become overrun with vegetation and wildlife such as the Great Spider of China on the right. This spider was so big I didn't even need a macro lens to photograph him. I'm still unsure of his species though but would like to find out.