Visiting Eduardo Avaroa National Park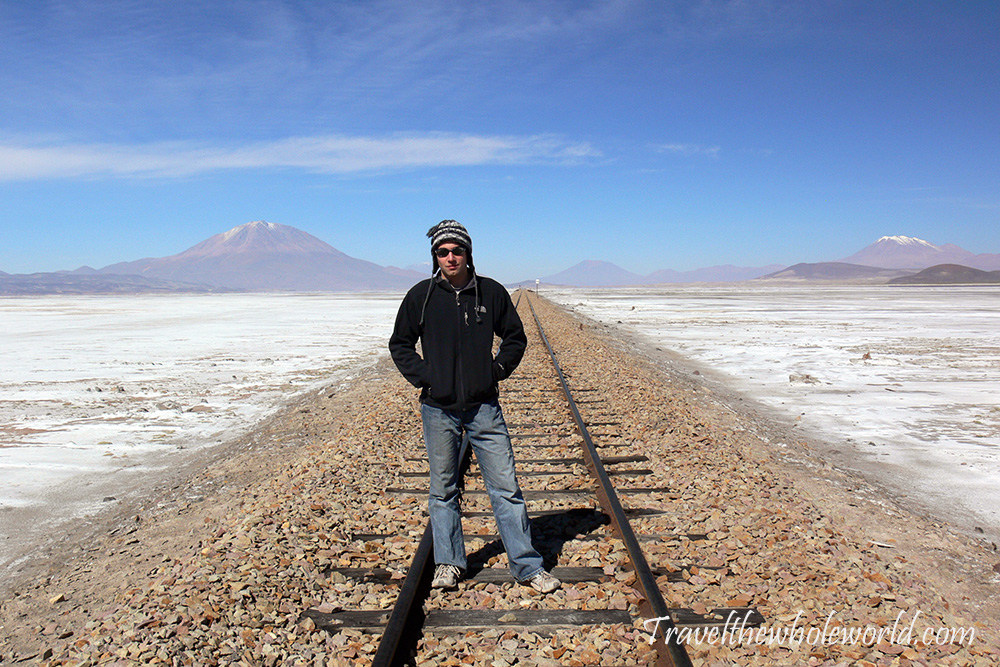 Since I've yet to visit the mountains of Bolivia, so far the the Bolivian desert, is my favorite natural part of the country. I did a road trip through this region where we drove at altitudes over 17,000 feet (5,000 meters). This photo of me was actually at an altitude over 13,000 feet (4,000 meters)! Not only is that more than double the height of Denver, it's actually fairly close to most of America's highest peaks in the continental United States. Since I had just climbed to 23,000 feet (7,000 meters) the weeks before I felt like I was back at sea level and was enjoying my time. The only issue I had in the desert was a nasty stomach virus or a curse from some skeletons which I'll talk more about.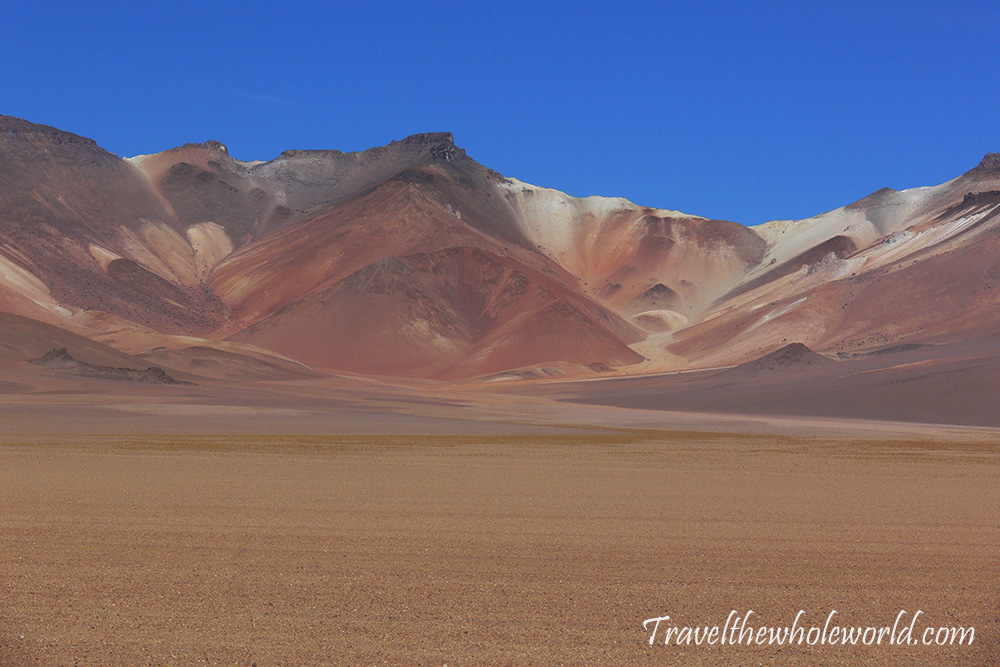 Just the simple road trip through the Bolivian deserts and mountains were amazing. This region in particular was known as the Dali Desert. Some had thought these smooth and colorful mountains resembled some of Salvador Dali's paintings./p>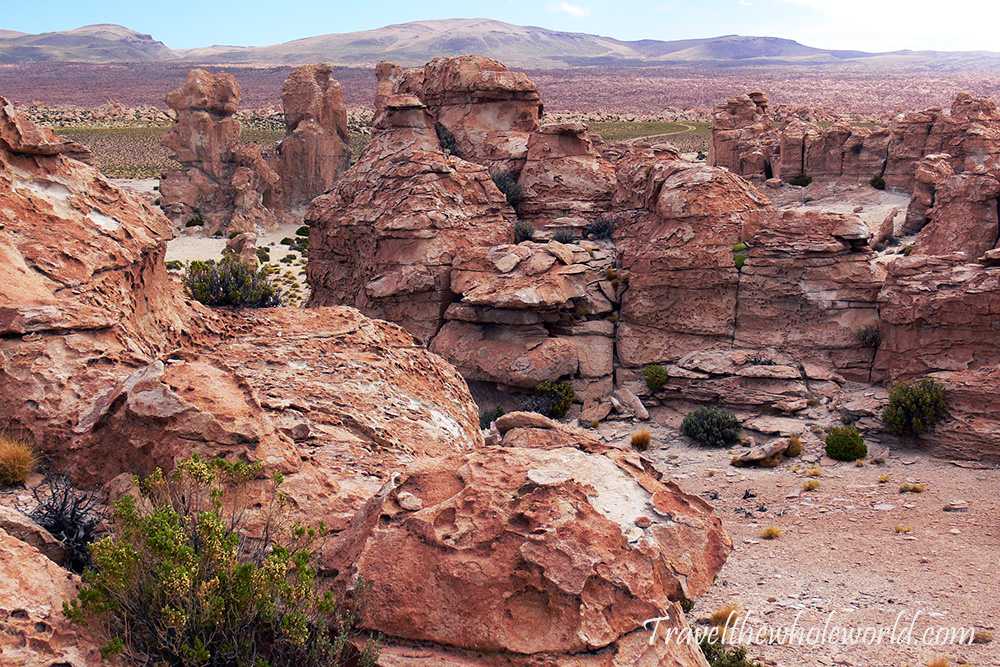 Other parts of the desert were more rocky and covered with small plants. Having somewhere to hide gave shelter to some small animals. There was quite a bit of lizards and birds darting about, but I failed at getting any decent photos except maybe this guy below.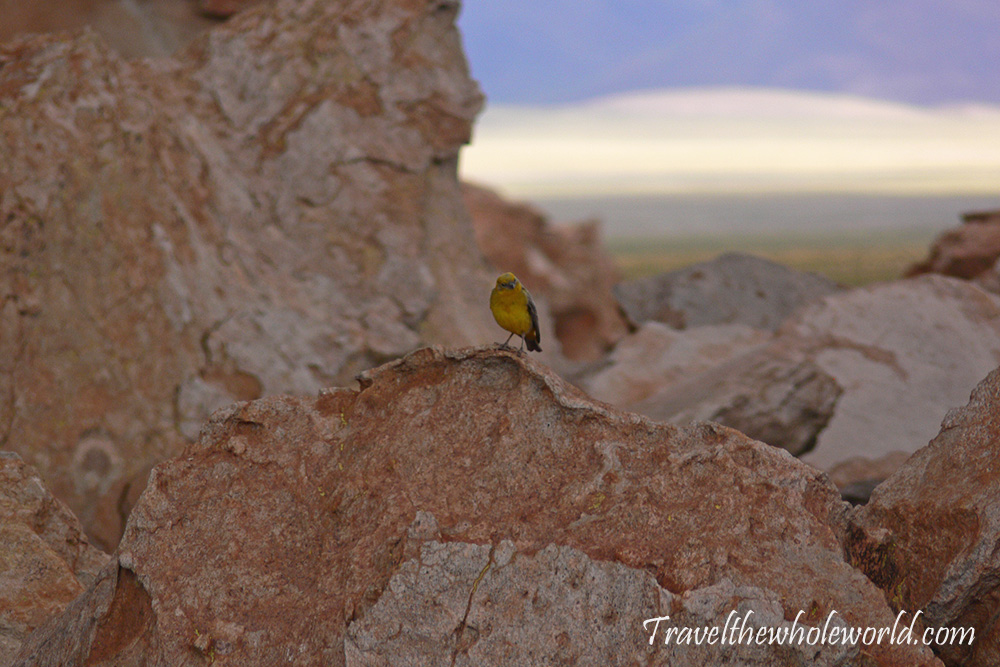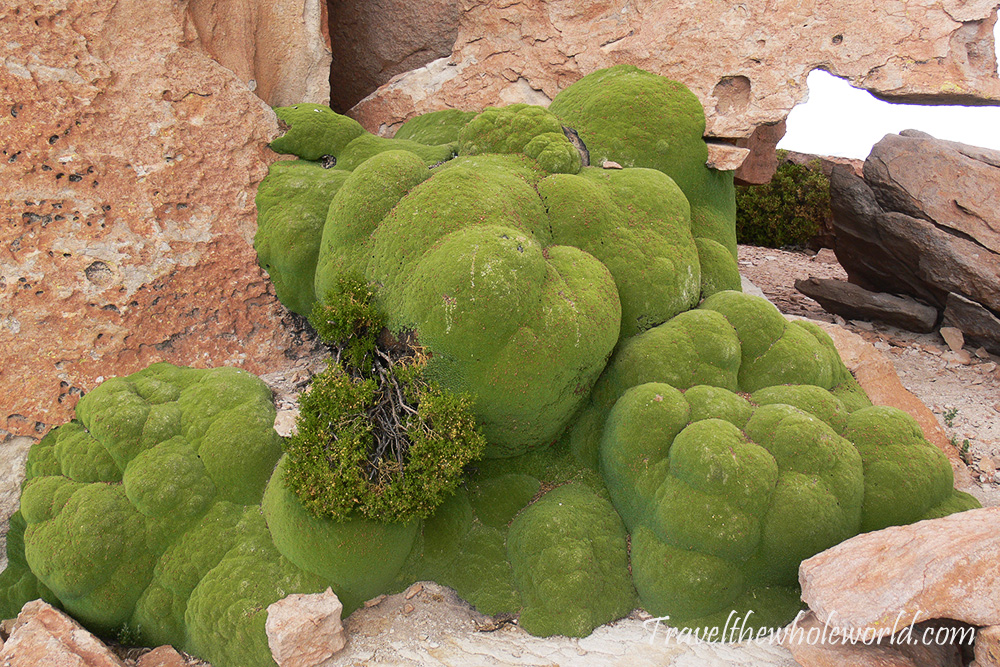 I've seen large formations of moss in Antarctica of all places, so I was just as surprised to see some more here in the Bolivian desert. With a photo alone this moss formation has nothing to give you perspective, but if I stood next to it would be almost as tall as me! Below is another unique plant I came across here.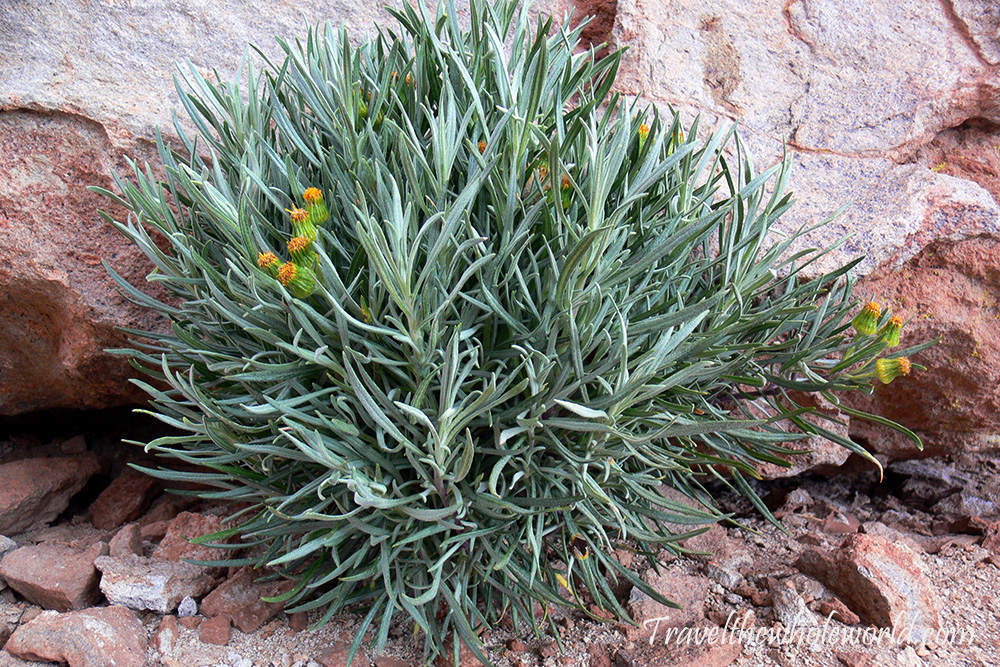 While I missed photographs of the birds and small reptiles, I was pleased that I captured some more interesting guys like this fox above and picuna below. This trip was almost 15 years ago, so with a primitive camera I feel like I did a decent job at the time. Other animals you can encounter here are llamas, and incredibly even the Andean bear! In such a dry place it would not seem like an environment that any bear could survive. But the Bolivian desert is a bit diverse, and the scrub deserts provide a habitat for the southern hemisphere's only true species of bear.
Even though you're deep into the desert in one of the driest place on earth, Eduardo Avaroa will surprise you with some beautiful high altitude lagoons. Almost each lagoon here seemed to be unique. Some of them were fresh water, while others would be a death sentence due to chemicals or temperature. The water is supplied by glacial runoff coming form some of the higher altitude mountains. The water in the lagoon above is able to support life, but the green lagoon below gets its color from arsenic and copper. It provides some beautiful scenery, but is deadly to wild life.
This lagoon above is called the red lagoon, or laguna colorada in Bolivia. Unlike the green lagoon which was colored from chemicals, this one is red from a type of algae. Not only does the water turn red, but the local flamingos that feed off it also get their pink or reddish color from their lake diet as well!
Most of the flamingos were fairly far away, so without a proper zoom lens I didn't get any great photos of them. At another water source in the region, I was able to get much closer to this large bird hanging out by a river. Not sure of the species!
You've probably gathered that southern Bolivia has many incredible places, but to top it off this region even has geysers and thermal springs! This part of the Bolivian desert is covered with steam vents and a strong smell of sulfur as the earth releases its insides. Here I saw various geothermal activities such as pools of oil, liquid red lakes, boiling mud, etc.
The giant boulder might look like its surrounded by clouds in the background, but this is actually steam being vented from the ground. Of course the steam and hot air escaping the earth creates a few hot springs suitable for a swim. At this altitude the temperatures were actually freezing, but the hot springs are an easy way to warm up if you're willing to jump in!