Luxembourg
November 13th 2014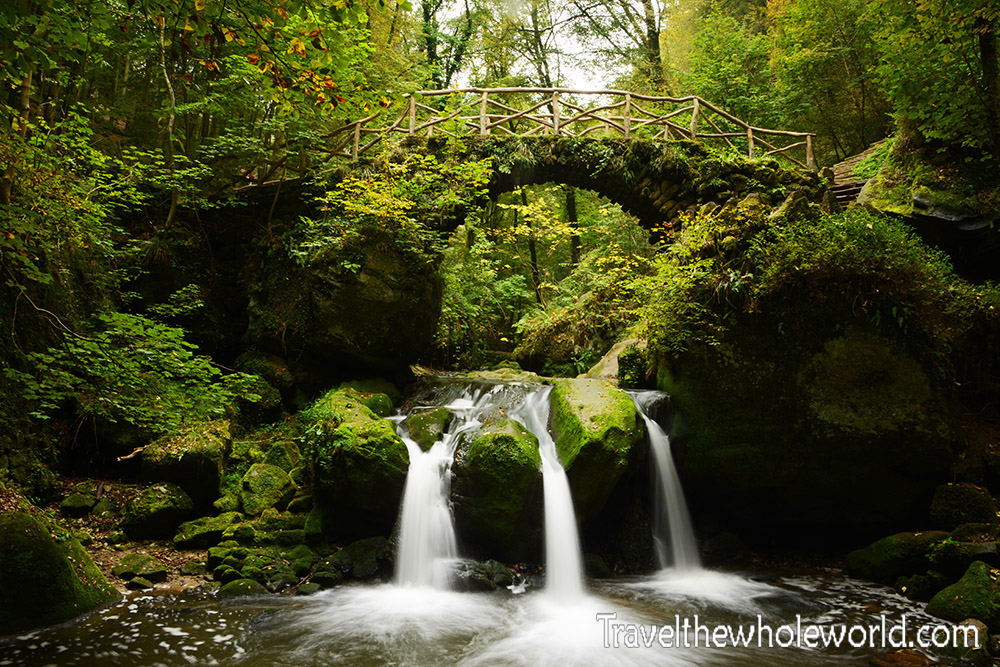 It really feels like I updated this blog a week or two ago but months have passed again! I've been truly busy with my job, and when you add taking classes in addition to everything else I got going on I get behind. So catching up, last month I was able to revisit both England and the Netherlands for work, and while I was there I was able to add a new country to my site; Luxembourg! My favorite parts of the country was all the beautiful mountains and scenery such as the Schiessentumpel falls photographed on the right. Visiting Luxembourg brings me up just a notch in my goal of visiting every country in the world.
p align="justify">On to a much bigger challenge than visiting Luxembourg though, is climbing Mt. Everest. I've been so behind in my blog that I haven't mentioned back in September I tore a ligament in my left hip, or at least did something it didn't like. This was from over-training, and the injury happened after a 15 mile run. As a matter of fact, as I sit here and type this two months later, the pain still exists. I've seen a doctor for it, and after taking off an entire month in order to rest I think I'm back on track. With the lingering pain I'm obviously not back at 100%, but I'm feeling I can manage this and work out in a way that I don't hurt myself again and resume my training. Nothing is yet confirmed but this is what I hope will happen! Next spring I'll likely try the mountain from the Tibet side and I should know for sure pretty soon since these things need to be organized as early as possible!
August 17th 2014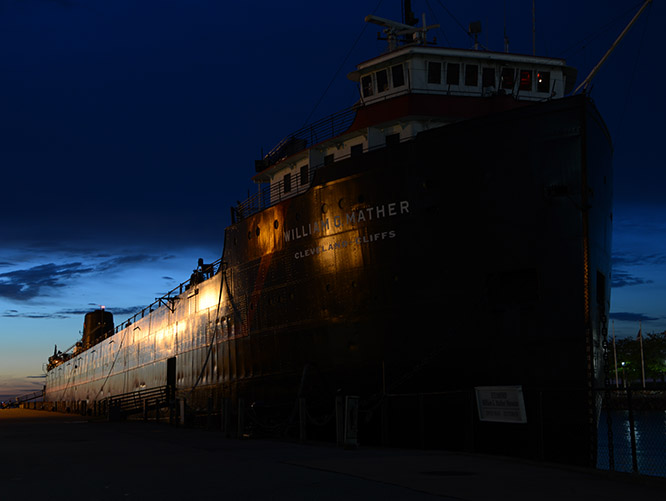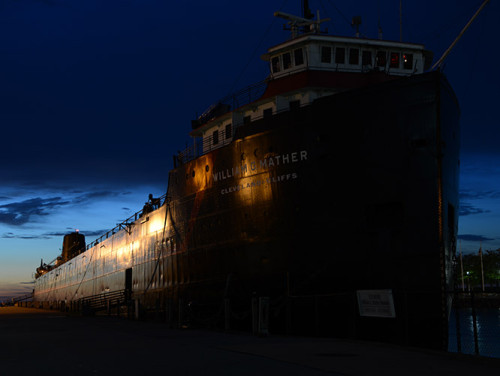 Finally, I've added all 50 states to my website! With my most recent trip to Ohio, I finished one of my major travel goals. I've mentioned this many times, but now that I've been to every state I'm going to continue to explore my own country. Next month I'm going to return to Rhode Island. Even though I've been to the state, it's the worst on my website and it was more of a day trip rather than a true visit. This time around I plan to do a better job visiting Providence and Newport, and spend some time on Block Island.
Beyond my 50 states goal, I'm still really pushing hard to make Mt. Everest a reality next year. It's still all so hard to believe, but I promise I'm doing everything I can to make it work. I have to tell my job about it sooner than later, so I'm preparing a new power point for them that should explain everything in detail and after they let that digest I hope to get some positive feedback.
50 States Completed!
July 19th 2014
Remind me to never go to school full-time while working full-time again! My classes aren't very hard, but still time consuming, so I've had seriously no time at all to update my site. Earlier this month, I actually made it to Ohio, completing my goal of visiting all 50 states! This took a lot of effort and time, and I can't believe I've finally achieved it. Now if I only had time to put Ohio on my website…
There are plenty of major cities I still haven't visited yet such as Denver or Miami, and lots of other national parks as well. I think from here on out, the way I travel in the United States will be very different. I expect to be more willing to stay in one place, resisting the temptation to knock out another bordering state that might only be an hour away, like I used to do. Ideally, I'd like to make Denver and the Rockies my next domestic trip, but first I gotta finish my classes and catch up on so many other things, so we'll see what happens.
Now back to the important things. I'd consider having visited all 50 states the first major travel goal I've accomplished, but it was also one of the easiest. As I get older and my life becomes increasingly busy, I think it makes sense to work extra hard to pursue my travel goals as soon as possible. I'm still very focused on the idea of trying to climb Mt. Everest in the Spring of 2015. For the past six months I've been doing well maintaining my fitness level and saving up money, but still have a long way to go!
Central Asia
May 15th 2014
Well I didn't realize I hadn't confirmed my Central Asia trip yet. So yes it worked and yes I'm going… tomorrow! The trip turned out harder to plan than I thought and I expect to have some misfortunes along the way and encounter some corrupt police officers. Of course it's nothing I haven't experienced before but still some parts of the trip that I'm not looking forward to. Otherwise, there is a lot to see and do that I'm looking forward to. Even though I'm taking off tomorrow I don't have too much of this trip planned and will be kind of taking it as it goes. For starters, I'm definitely going to fly into Astana, Kazakhstan and fly out of Bishkek, Kyrgyzstan with several other cities and some Tajikistan in between!
The Stans
April 10th 2014
I've officially put in a request for time off next month. It looks like Central Asia might finally become a reality! I don't know what it is but something has been pulling me to visit this region for a while so I'm excited that I may be going there soon. As long as I get the approval for the time off from my job I'll be going. My plans are pretty loose at the moment, but I want to start in Dushanbe, Tajikistan and work my way north through Uzbekistan and finish in Kyrgyzstan. Ancient cities, some of the highest mountains in the world, and some culture and ethnic groups that almost never get visited; a lot to look forward to!
Grossglockner
March 25th 2014
My climb of the Grossglockner was a success! I'm also happy to share my first youtube video. I'm still new at video so I hope to make better quality ones in the future so this was also a bit of an experiment. Now that I'm off the mountain I'm spending the rest of the time in Munich until I head home. I still have almost a week left, but I was able to see a lot during this trip such as northern Italy and Slovenia, Austria, and parts of Germany. The mountain by the way was extremely important to me as I used it as a stepping stone to get back into shape and continue my training towards Mt. Everest.
Grossglockner
March 18th 2014
I've been in Europe for a little while now. I was actually hoping to immediately tackle the Grossglockner, but because of high winds I had to delay the climb. Instead of waiting around by the mountain I actually cruised down for a brief trip to Venice and Koper. I didn't feel bad spending only a few days there since I had been to both places already and I'm sure I'll go to Venice again someday! So, winds have finally died down and I'm right at the base of the mountain. Tomorrow I'm going to start the climb and if all goes well it will take about three days. I've already done a lot in Europe so I have a ton of photos to post and hopefully will also get some good go-pro video from the Grossglockner!
Major News
Feb 26th 2014
I've definitely gone through some major changes recently. Most of these were personal, but some of are about my travel plans for the next year. Skipping over the personal parts, I realized recently that I've had my website for more than 10 years, and it's been 15 years since I first climbed Kilimanjaro. How did all those years go by so quickly? I have no idea! I do know though, I shouldn't continue to wait for some of my more ambitious plans in life.With that said, as of January when I returned from my trip I began to work out hard again. To be honest, I was pretty out of shape and found it difficult to run a few miles! In a few weeks time I was able to run for a full hour again and have been doing 7 mile runs in addition to other exercises. I also did a winter hike in the Shenandoah mountains and even had a trip planned for Colorado for some climbing but my flight was canceled.
Next month I'll be heading to Munich Germany, and while there I will attempt to do a technical winter climb of Austria's highest peak. What's all this for? Dare I say it I'm training for Mt. Everest! At the moment I do not have the financial means, but aside from that Everest in 2015 seems like the most ideal time regarding my current situation with work, my age, and where I'm at in my life. I'm going to try to do everything I can to raise the $50,000+ that I'd need for this expedition. I'll be posting more details about this in the next few weeks.
Video 🙁
Jan 18th 2014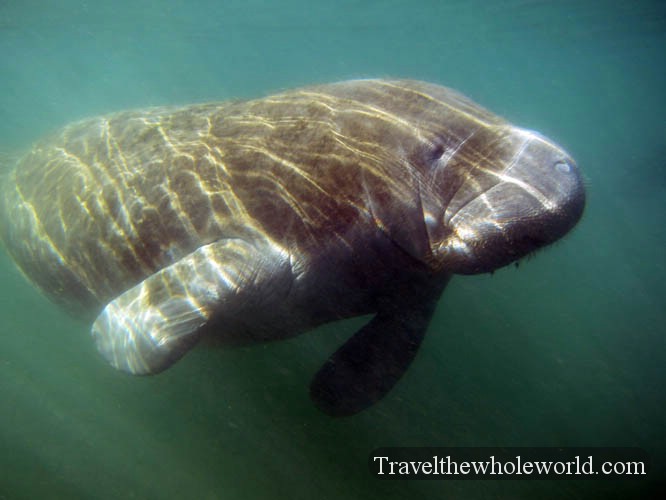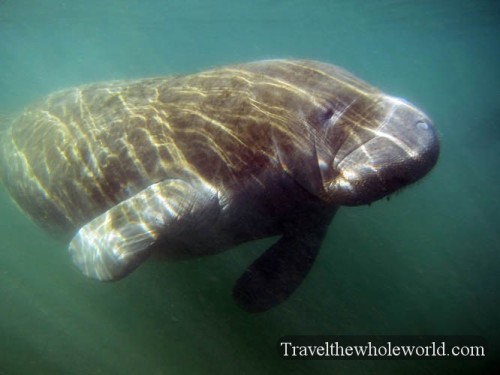 Well I planned to start off 2014 fresh and to begin adding video content to my website. I even paid a few hundred bucks for a bran new Go-Pro and then used it for the first time ever yesterday. I did a snorkeling trip in the water in Florid and when I came up…. no more Go-Pro. Well it's very depressing and disappointing to say the least. I was hanging out with some manatees and even met one who approached me so I think I had some good footage. Oh well, more than likely some other diver will pick it up and keep it, or maybe in a few hundred years some archaeologists will dig it up and laugh at the primitive devices we used in 2014. Only positive spin on this story was I had a second older camera on me so I at least got some photos and footage. Of course I'll replace my Go-Pro since I can't do video the way I want to without it, but that won't be any time soon. For those interested in the manatees, I made the page live already.
Mountains
Feb 19th 2014
My next mini-adventure is coming this weekend. I'm going to do some ice climbing in Colorado followed by some hiking in the mountains. My main goal is to get back into the mountain mindset. I'm going to try to do everything in my power to try to make Everest 2015 a reality. Though that's a year from now and seems far away, in many ways it's not.
I was planning to aim for 2015 regardless, but with a recent announcement that the Nepalese government is lowering the permit costs this makes this climb that much more realistic for me. At the moment I'm happy to say I've gotten back into relatively good shape. I think it was a mistake to go to school full time along with full time work. That combination gave me no time to work out or enjoy my weekends and I found myself incredibly out of shape! At the moment I can run 7 miles in an hour, so I'm no where near Everest shape but I'm certainly on the right track. I'd expect to be there within a few months, but will use the entire year and stay healthy.
2014!
Jan 14th 2014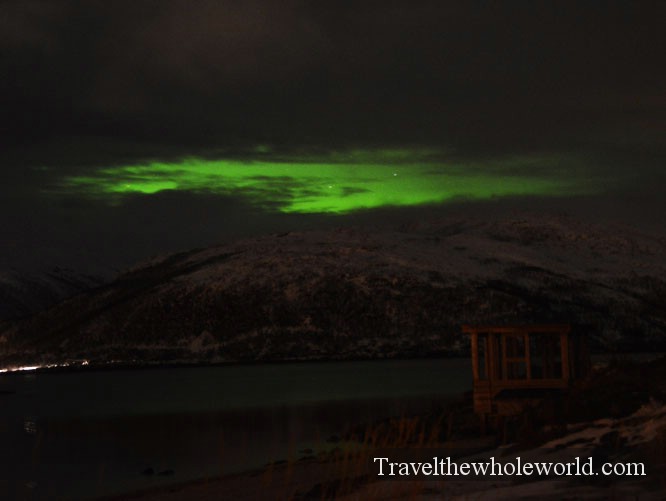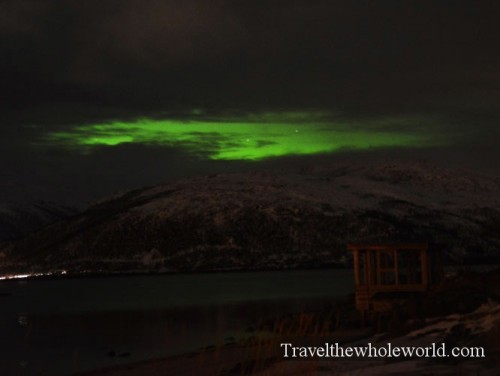 Last week I returned from my month long trip to Europe. Over all the trip was absolutely amazing although there was some disappointment from the weather. The Northern Lights had been my main motivation to go into the Arctic during the winter time, and the unusually warm weather created lots of overcast that blocked the breathtaking light shows I was supposed to see. I did see the Northern Lights but not as well as I'd like to!
Moving forward into 2014, I already have my ideas lined up. My goals for this year is to do a trip probably in early summer late spring, I'm thinking something like Central Asia this time! I may or may not do another trip afterwards at the end of the year. Now normally I do at least three major trips this year, so why the slow down? I'm planning to do everything I can to raise money for an expedition at the end of 2014 to Vinson Massif or early 2015 or Mt. Everest, which ever comes first! I will be posting more details on this.
In Europe
Dec 10th 2013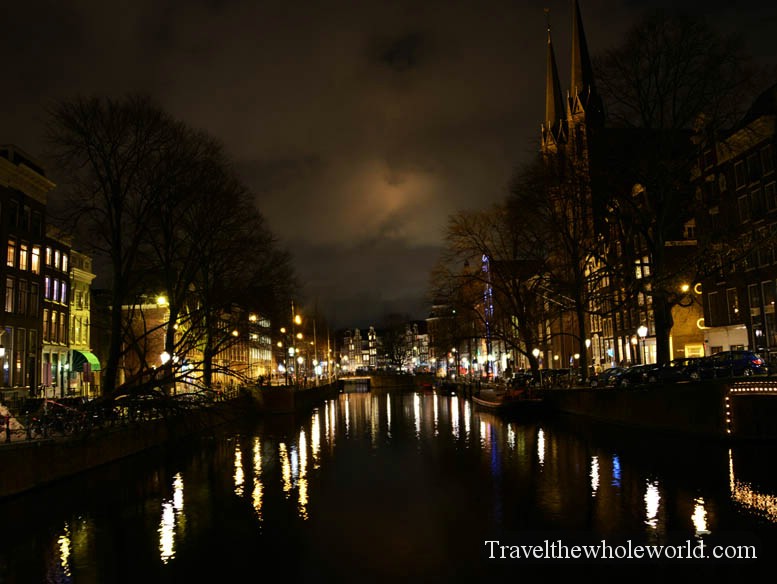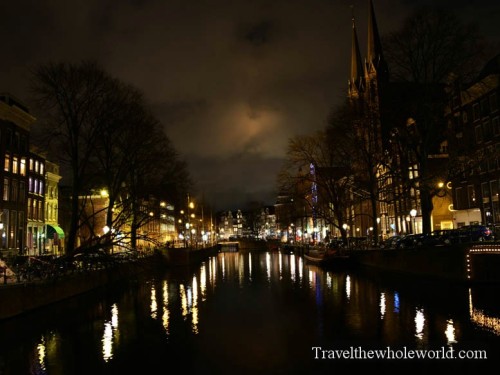 I've been in the Netherlands now for a few days. I spent last weekend in Amsterdam visiting some museums I wasn't able to go to my first time in the city as well as exploring some other new areas. Currently I'm in Eindhoven, a city in the south that seems to completely shutdown other than restaurants after 6pm!
I'll be staying in Eindhoven for the rest of the week and then plan to head to Belgium this Friday. Since I had already been to the Netherlands, I'm excited to be visiting a new country in a few days! After Belgium I will return to the Netherlands and from there head north to Stockholm Sweden.
New Website & Camera
Nov 29th 2013
I'm sure I mentioned this before, but I will be converting my website to a new format which has been incredibly time consuming. I estimate to have about 750 pages, and each page takes about two hours, so you can see that if I did one hour a day it would take me several years! So I finally got smart and hired people overseas to get this going, I have about five people working on my site and hopefully instead of four years I can get everything done in four months. I can't begin to say how happy this makes me, I finally have a realistic time frame and a life again!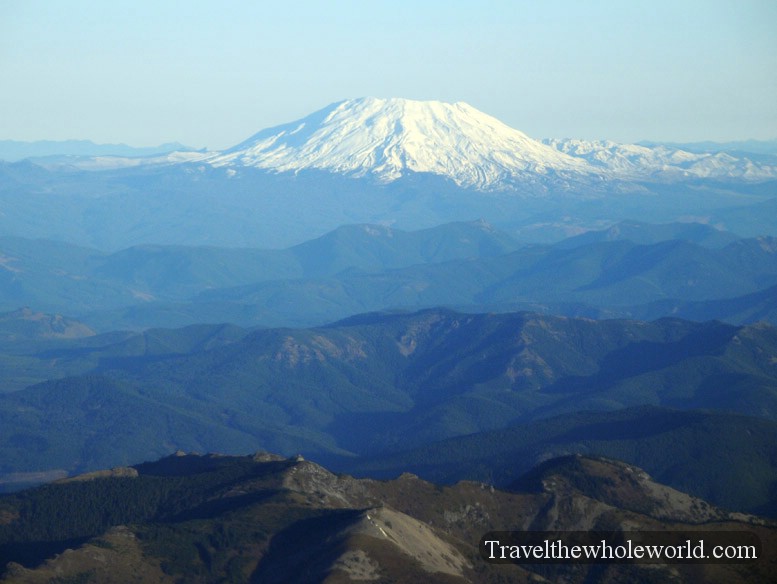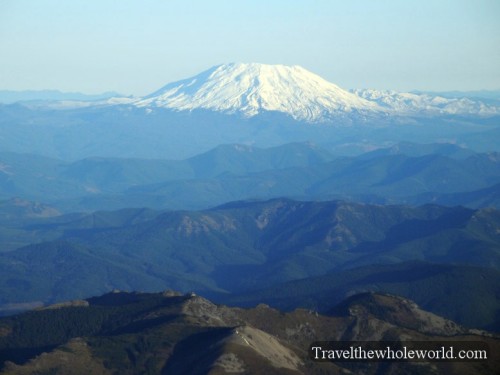 As far as trips go, I'm all set for Europe next week and will be gone a week. I also bought a new camera that can do video, which is a big deal for me. I've been using the same camera for maybe five years now and decided it's time for an upgrade. As a matter of fact, this photo here on the left of Mt. St Helens that I took while flying back from the Pacific North West might be the last photo I post from my old camera!. I hope to begin posting videos from now on on the places I go to. Aside from that, I had a failed attempt to go to Iraq and climb the highest peak there. The person there offered some insanely high deals to get me on the mountain which is only a day climb. With that fallen apart I'm back to the drawing board on my next trip. Where ever it will be, I expect it I'll want to go somewhere warm after my Arctic trip!
Crater Lakes
Nov 18th 2013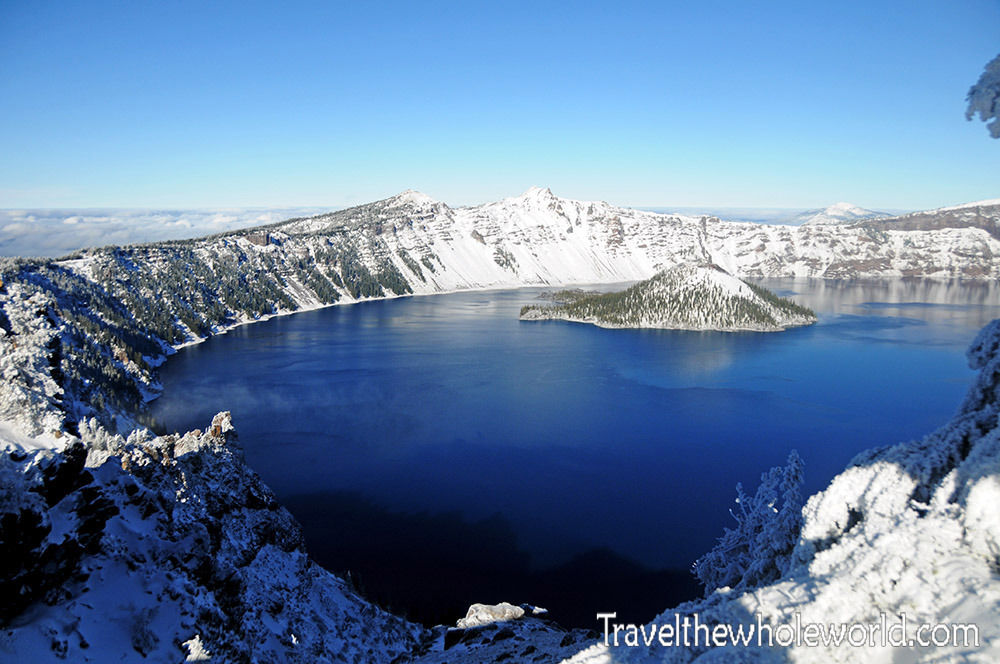 After the Redwoods I also visited Crater Lake National Park. I've been trying to make it to Crater Lake for sometime now. Click here to see my new page on it. I found some deep snow on the lakes so it make trekking difficult without the proper gear. Of course I did it anyway! Ideally I'd do the entire rim someday which I believe is over 30 miles.