Visiting Jerudong Park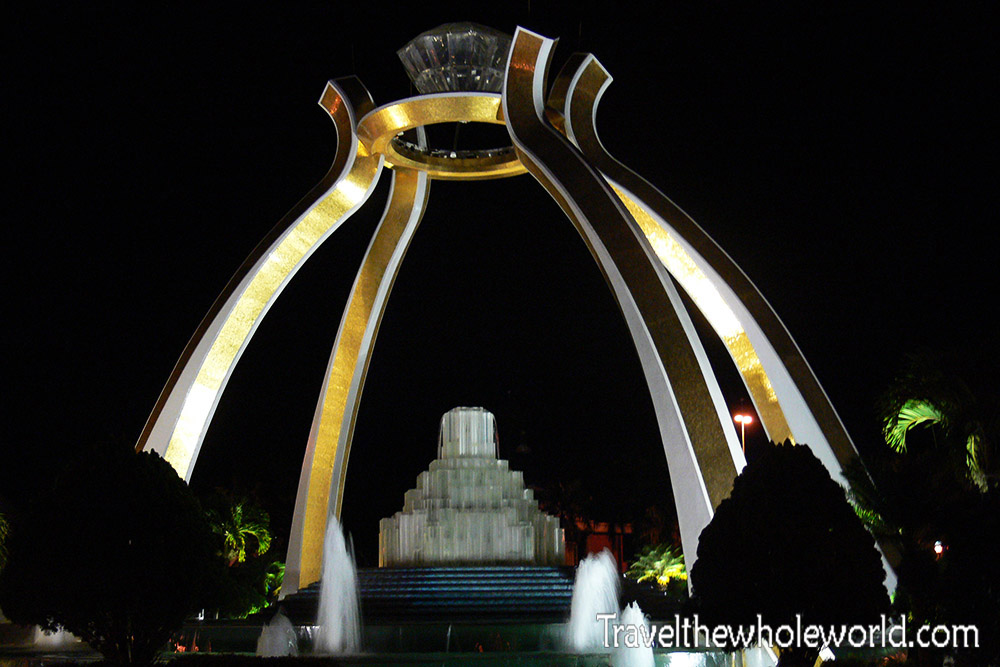 A unique place to visit in Brunei is Jerudong Park. Jerudong Park is the largest amusement park in South East Asia, and was built for no other reason than as a gift from the King of Brunei to the people. When it first opened its doors in 1994, admission was free for citizens and foreigners! The photo above shows the amusement park's famous Crystal Arch, a symbol of Jerudong.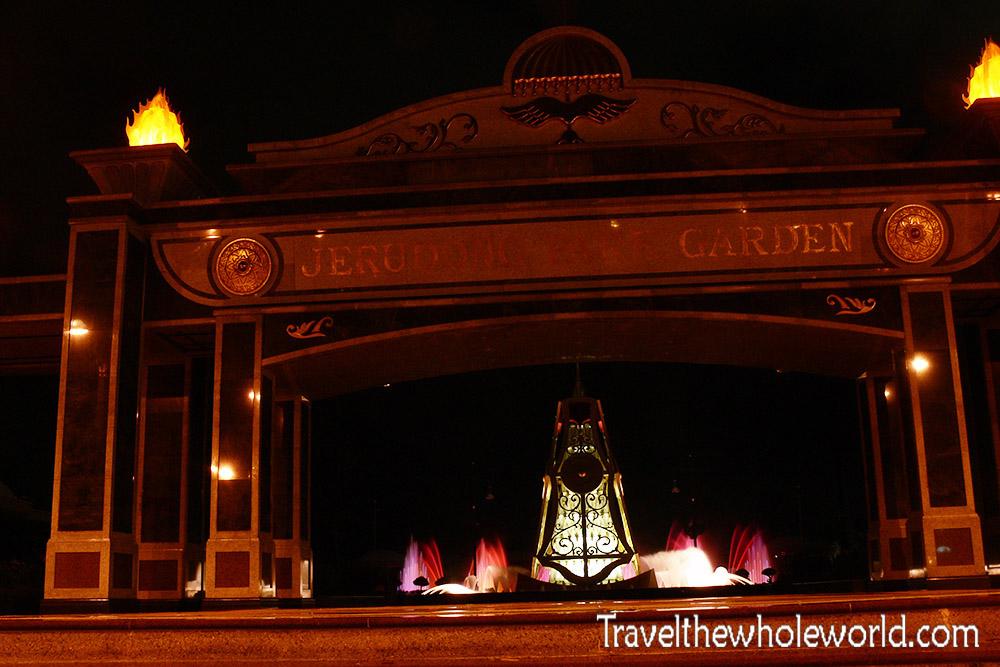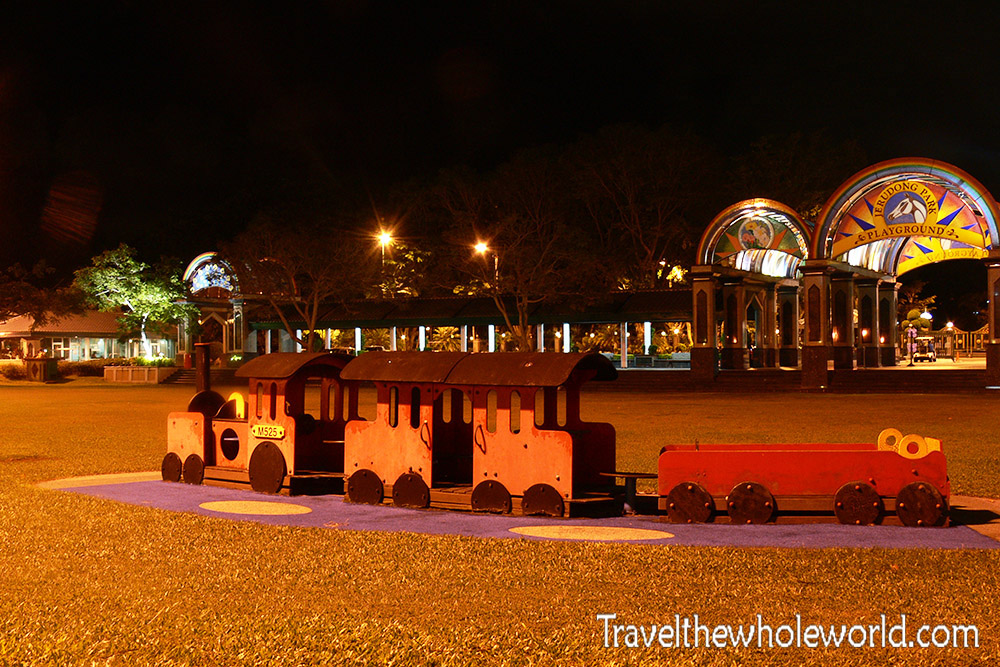 Jerudong is home to dozens of rides such as roller coasters, water slides, and others that you'd expect in an amusement park. These two surrounding photos show some of the simpler parts of the park, and you might notice there are no people! Attendance in the park dropped drastically over the years, and at the time of my visit it was more of a ghost time than an amusement park.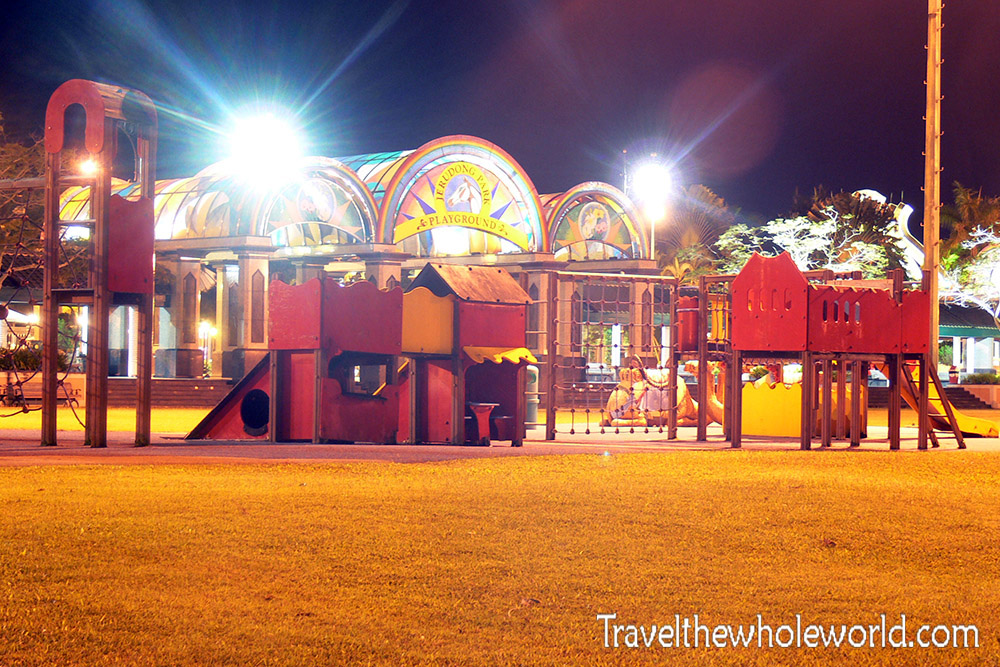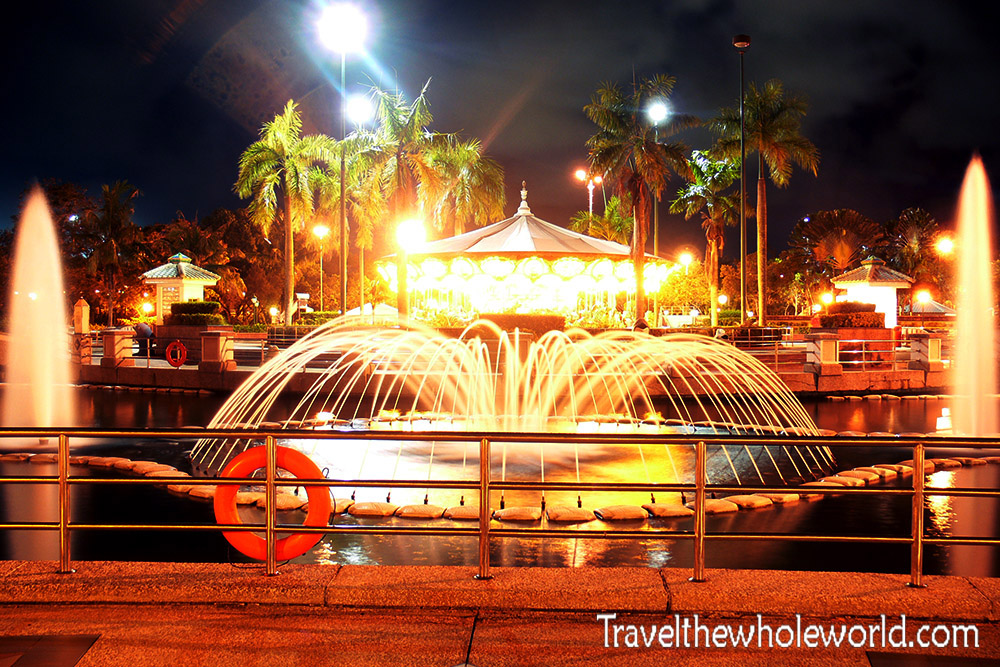 When I visited, the fee was only $1 to enter, which still makes the park essentially free. This has gone up to as high as $15 I've heard towards the end of the 2010's. In addition to the higher fee, lots of the major rides have closed permanently, and some are even for sale. When I visited in the evening, most of the park was kept in darkness. Occasionally you'd see a person in a booth smile and offer me to a ride on a tiny roller coaster or some game. It was certainly a unique and eerie experience. Despite the lack of people and decline in attendance, the park is still beautiful and well maintained. The view above was probably my favorite aside from the Crystal Arch in Jerudong.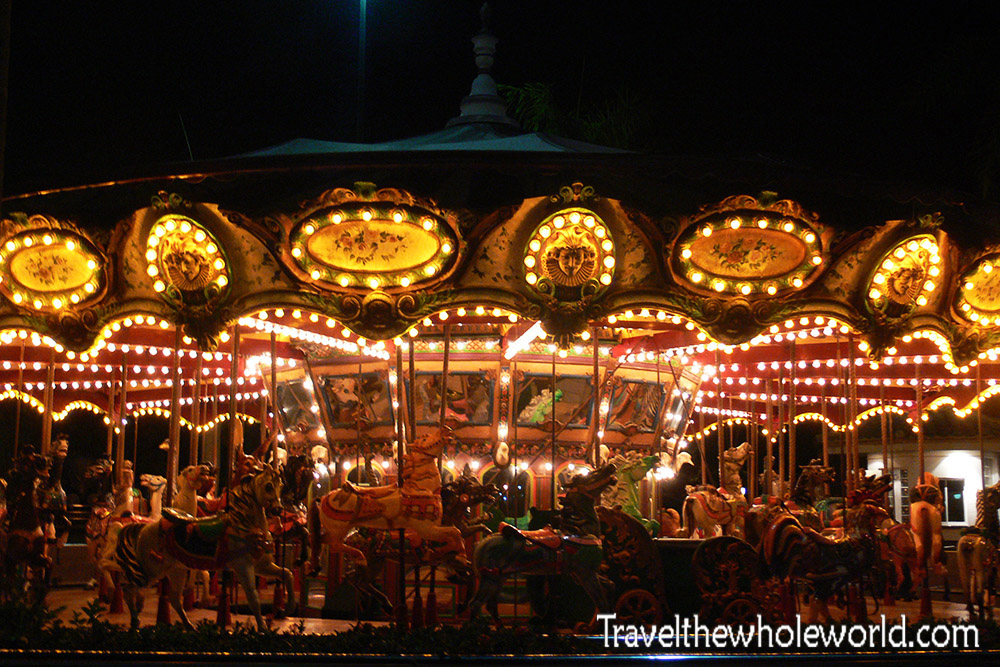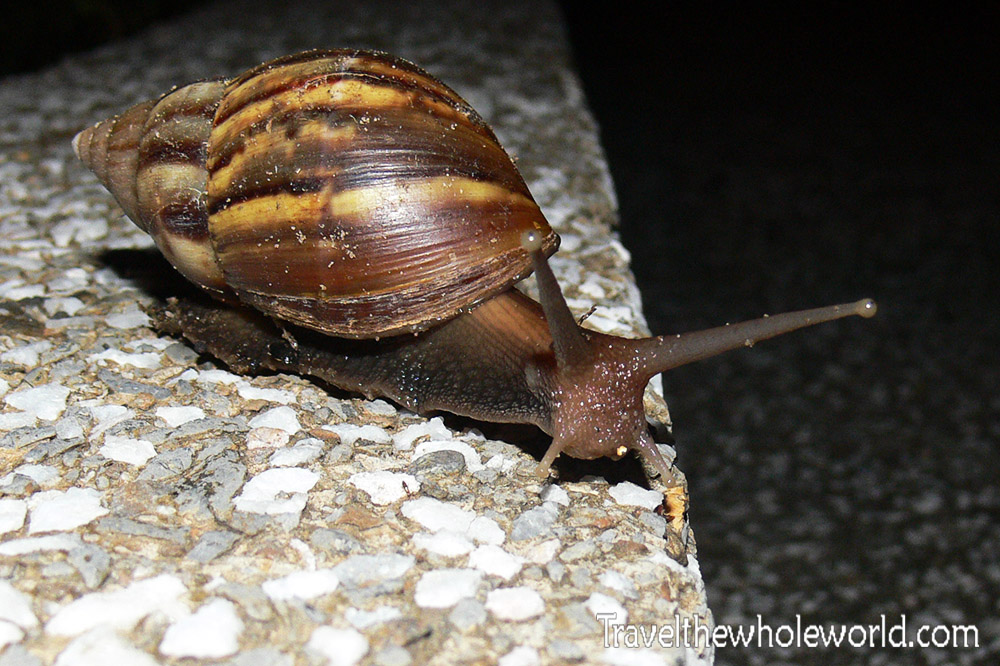 I mostly walked the park feeling like I was the only visitor in the entire amusement park. Occasionally I'd pass a couple or even a family. Once I even passed this large snail. Towards the end of the night, I actually a reasonable amount of people in the distance, and then I discovered the liveliest part of Jerudong.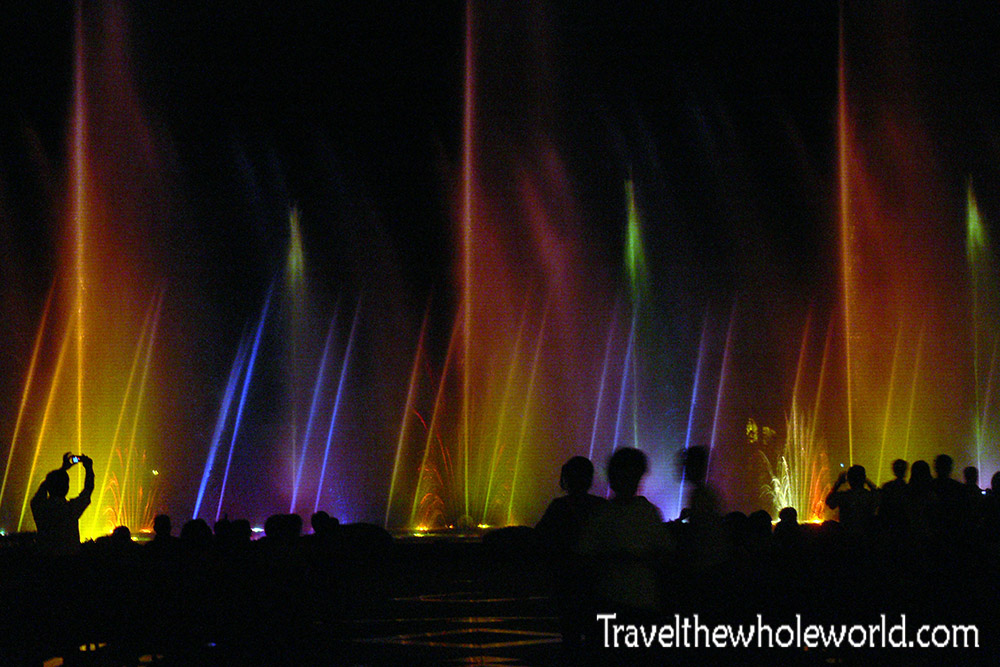 These photos were all taken pre-SLR so despite how much I loved my camera at the time I was a bit limited in taking night shots! The people were all gathered at this light show which had fountains that constantly changed colors and designs. I heard that years later Jerudong successfully reinvented itself successfully as with family themed entertainment rather than an amusement park with rides. This made me happy to hear, since so much effort was put into the park I'd not want it to go to waste. I certainly look forward to revisiting one day and seeing the changes.