Visiting Copacabana & Titicaca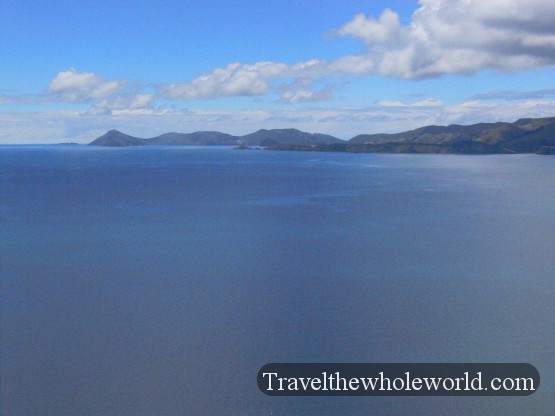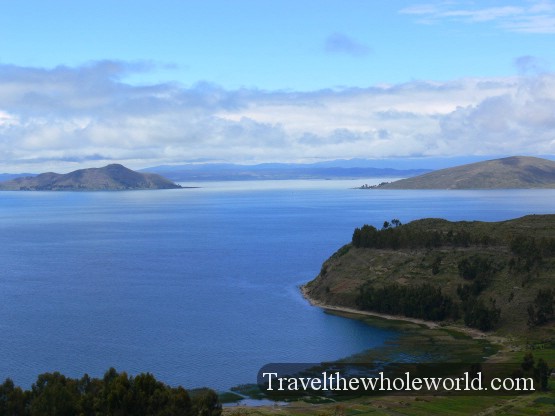 Lake Titicaca sits on the western border of Bolivia along with Peru. This is considered to be the highest lake in the world at 12,500 feet. There are other smaller lakes in the world that are higher, but since they are too small to support commercial ships lake Titicaca gets the honor. In Titicaca, dozens of commercials ships use the lake for trade, to transfer passengers, and others use it for recreation.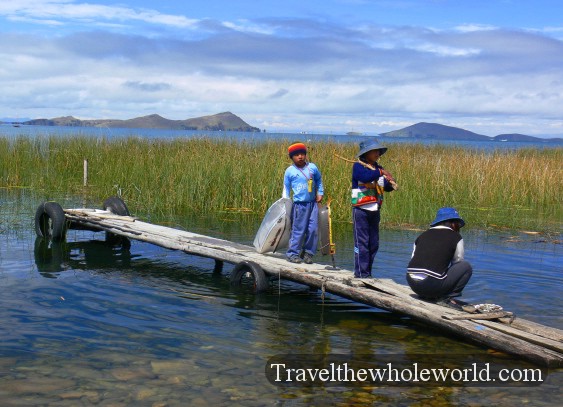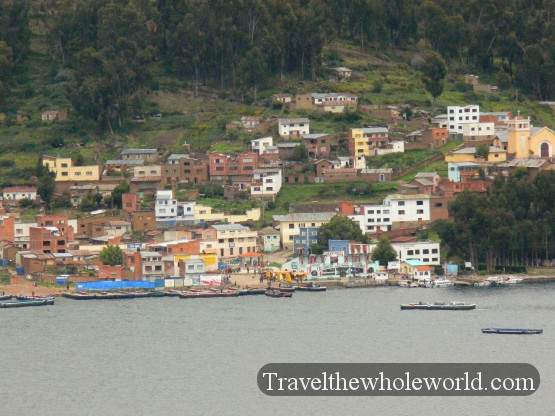 There are a few small towns here and there along Lake Titicaca. Above on the right is a small town where you can find ferries to transport cars back and forth across a small part of the lake. On the left are some kids fishing along the shores.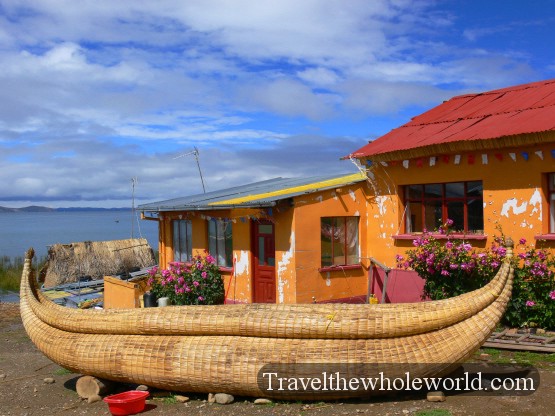 The natives of Bolivia navigated the waters by creating a unique boat made out of straw. Since trees are not common at these altitudes, the tall grass was all they had to work with. This tradition is still done today by some, above are two photos of these boats, one up for display, and the other on the right about to be set into the lake for the first time.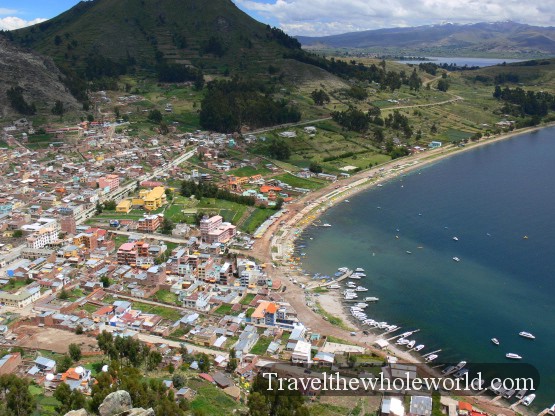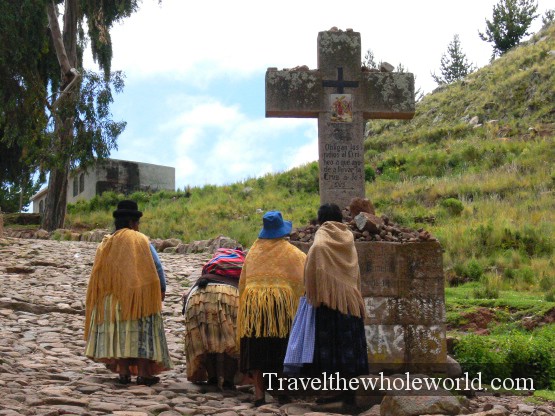 Bolivia's largest settlement in Lake Titicaca is called Copacabana, located near the border of Peru. Copacabana has a population of only 6,000 people, but has many attractions that make it a popular tourist destination. Above are two photos from Copacabana, one showing the entire town, and on the right some natives paying respect to a cross.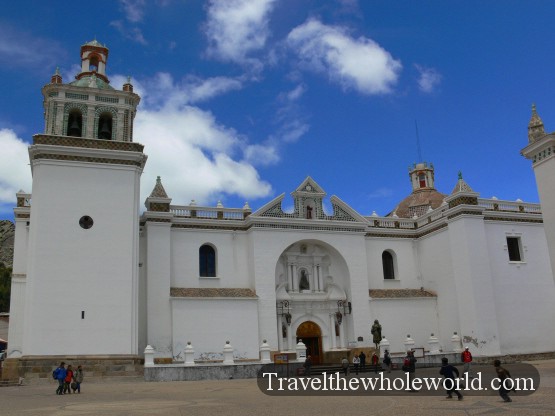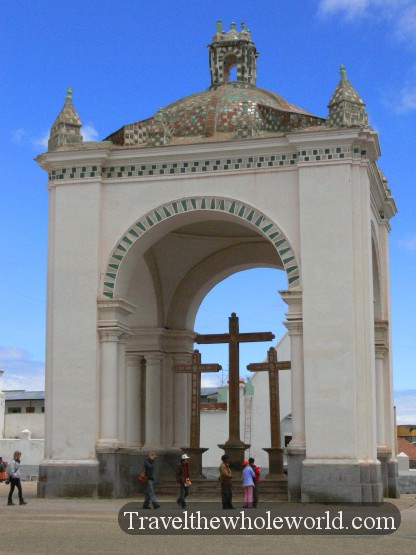 For such a small town, Copacabana has one of the largest and oldest basilicas in Bolivia. The basilica was created in the 1500s, and remains sacred both to Catholics and to natives because the church was built near the location of one of their sacred temples.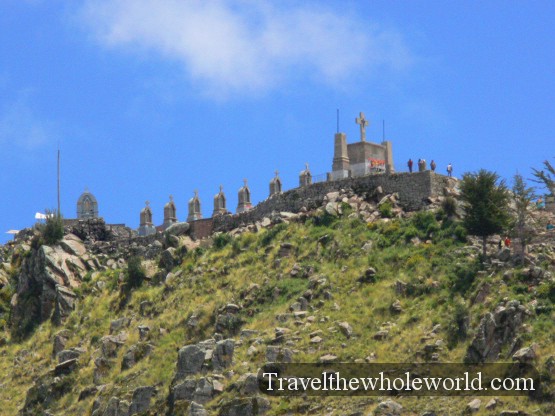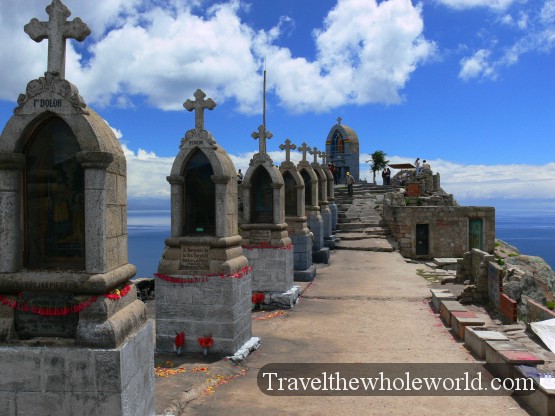 On top of one of the small mountains next to Copacabana is a large catholic shrine that also offers some great vantage points, which is where I took the photo of Copacabana itself. On the left is the shrine seen from a distance, on the right is a photo of the actual shrine up close after I hiked up to it. Not so easy at over 12,500 feet, but fortunately I had just climbed Aconcagua at 23,000 feet a few weeks before.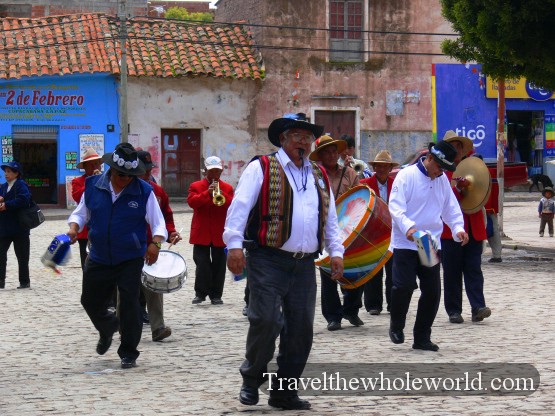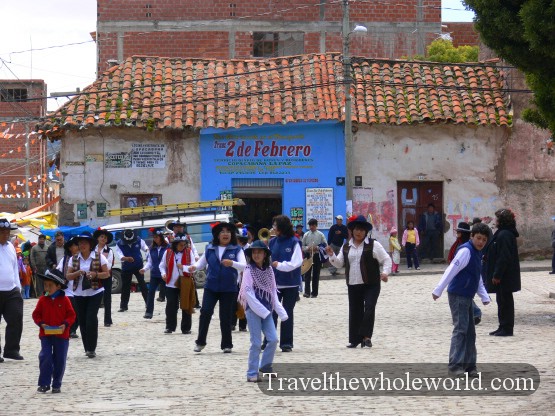 I'm not sure if this is a weekly event or some special celebration, but when I arrived to Copacabana there was a small festival going on with people dancing in the streets and playing music. I arrived on a Saturday so I figure it's something they may do every weekend.